I have been into adding lots of flavor into my family's meals lately! My favorite go-to herbs and flavors have been cilantro, basil and chipotle! I love how herbs and spices can change a so-so meal to something fabulous! (I have been growing my own herbs — visit next week to see my DIY herb garden!)
I am the lucky co-host of the Motivation Monday and the Craft Frenzy Friday linky parties. As a co-host, I get to see all the wonderful ideas from bloggers across the country!
Every Wednesday I like to share some of my favorites from the recipes, crafts and projects that were shared at the most recent linky parties. This week I noticed a lot of fabulous recipes being shared, so I decided to focus today's post on four deliciously flavorful recipes — recipes that don't go light on flavor!
Banana Chai Smoothie
The first recipe that caught my eye is the banana chai smoothie by Laura of Peace But Not Quiet. I adore chai tea, which is a delicious and fragrant spiced milk tea from India. Chai teas are quite often flavored with cardamom, cinnamon, ginger, cloves, and pepper.I usually make my chai tea with a teabag, but in her recipe, Laura makes an incredible banana chai smoothie by mixing a powdered chai latte mix with ice, milk, banana and Greek yogurt. Her banana chai smoothie looks like a wonderful way to start a day!
Sour Cream Enchiladas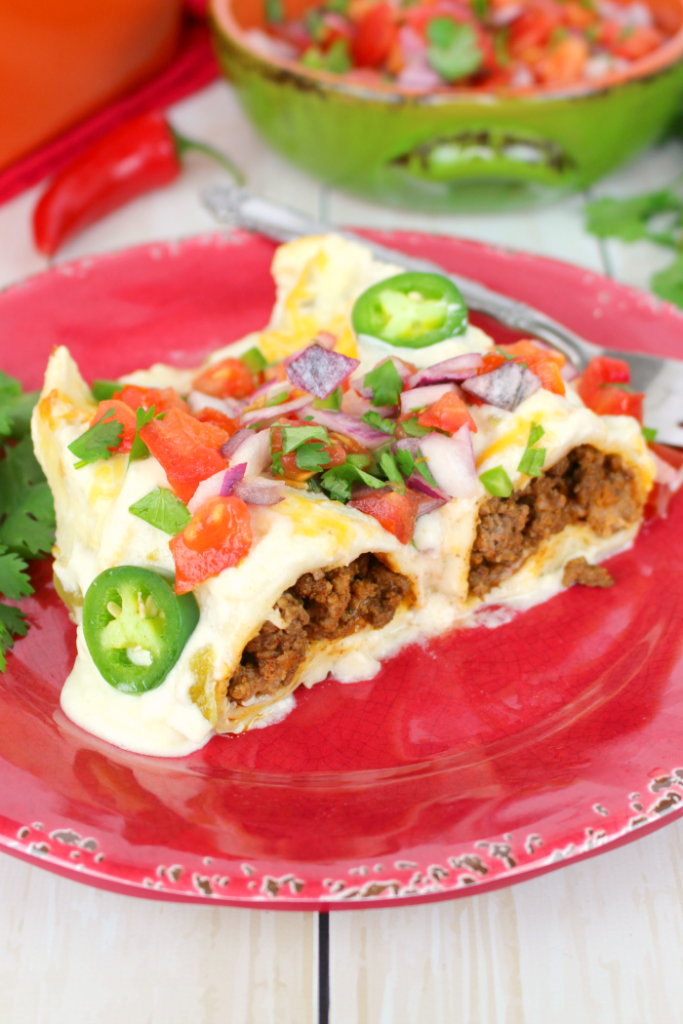 The sour cream enchiladas recipe by Erin of Delightful E Made has me wanting to grab a fork! These baked enchiladas feature cheese and sour cream and are flavored with mild green chilies. My kids and I really like Mexican food, so I think this dish will be a hit in my house! I adore cilantro and avocado, so I'd probably also top my enchiladas with avocado and cilantro!
Roasted Tomato Avocado Toast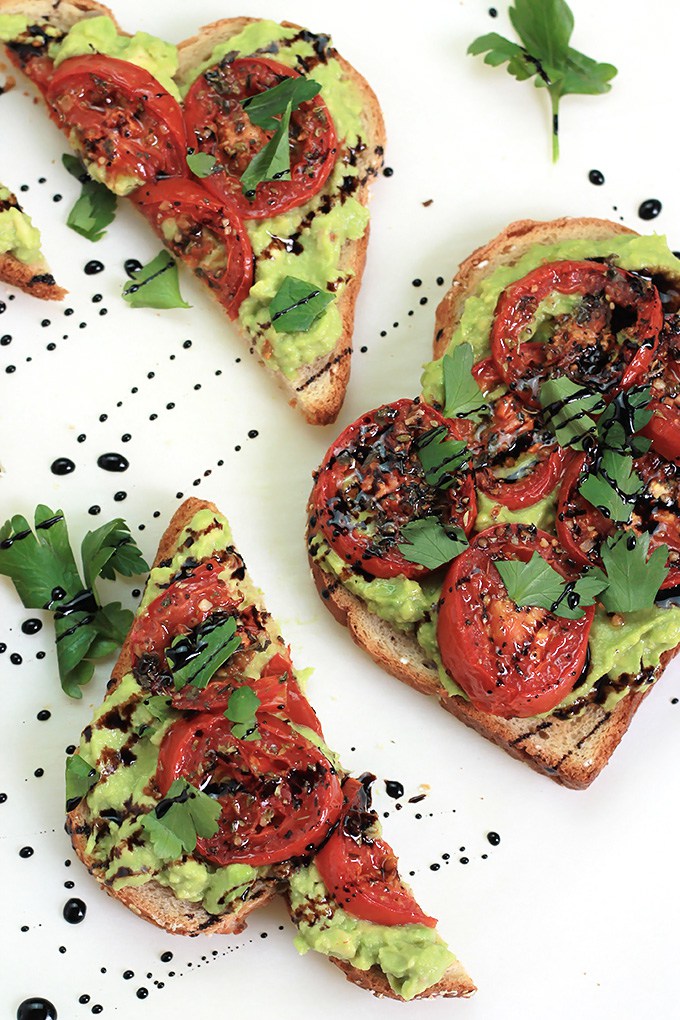 I am a Sam's Club member and make weekly trips to Sam's Club to stock up on essentials like chicken breasts, ground beef, paper towels, napkins, and … avocados! At Sam's Club, I can get a whole bag of avocados for not a lot of money, so I like to pick up a bag weekly to throw into dinner recipes and to make guacamole! So, when I saw Celeste of The Whole Serving's Roasted Tomato Avocado Toast, I was intrigued! Although I eat avocados nearly every week, I've never tried avocado toast before!
Celeste's recipe has an Italian spin, as the mashed avocados are topped with a balsamic glaze, roasted tomatoes and a bit of parsley. I just picked up a whole new bag of avocados this week, so I will be trying this recipe!
Homemade Enchilada Sauce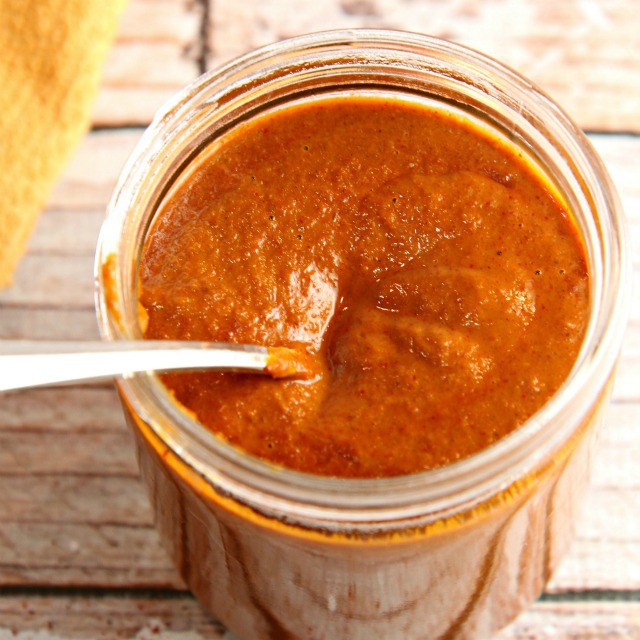 I've been making rice and salad bowls lately for my family. The bowls make dinner prep really easy — I just assemble a salad, add a dollop or so of white or wild rice and some shredded chicken, and we have a meal! I like to top our rice and salad bowls with a homemade sauce to give our rice and salad bowls some extra flavor.
I was interested to see the homemade enchilada sauce recipe by Michelle of A Dish of Daily Life. The sauce is filled with flavor and includes, onion, garlic, carrots, chili powder, oregano, cumin and salt. I think this sauce would be a great addition to one of my family's salad or rice bowl nights!
This rounds up my favorites from the most recent Motivation Monday and the Craft Frenzy Friday linky parties! Stop by Thursday and Sunday evenings to link up to these parties (they pub early), and visit next Wednesday to see my party picks!