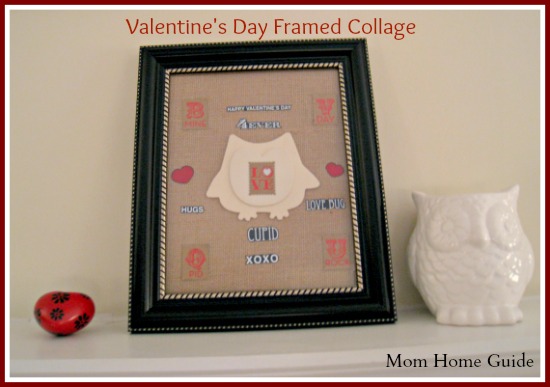 Since I broke my wrist just over a week ago, I haven't been working on many projects – I've mostly been icing and resting my wrist, which now has a metal plate and 12 screws in it, thanks to my lovely mishap! Sigh! But my hubby and kids have been so sweet to me (they are the best!), that I just had to show my appreciation! So when I was doing a mini shopping trip at my local Walmart the other day, I picked up some supplies in their crafting section to make an easy and quick framed burlap Valentine's Day collage.
Making My Valentine's Day Collage
The collage is about the only thing I got done yesterday, besides some grocery shopping, icing my wrist, doing some laundry (the way I fold clothes is pathetic now with my hurt wrist) and treating myself to some Snapple and Peanut M&M's – LOL. But I did watch the movie, "The Butler," which I highly recommend!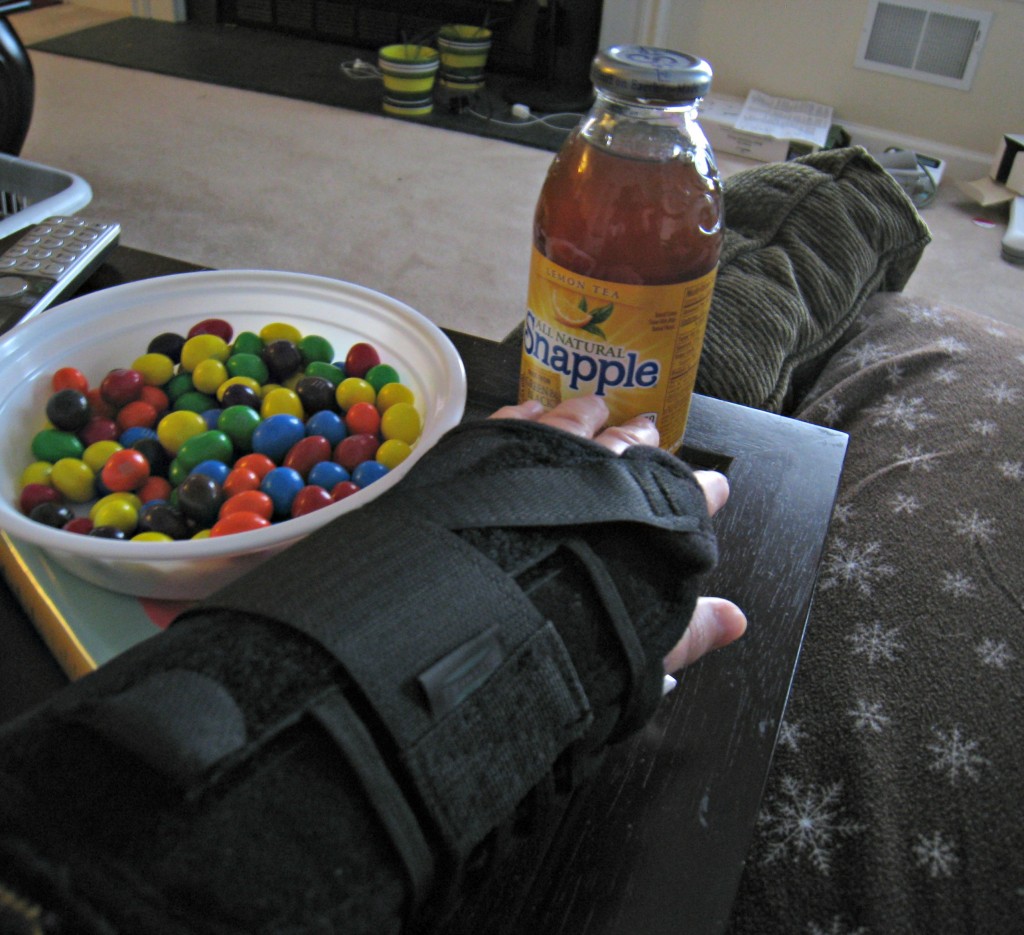 For the craft, I used a cute owl and heart wooden shape that I picked up at Walmart, some Valentine's Day stickers, some sheets of laminated burlap and an inexpensive picture frame. My materials only cost me about $7!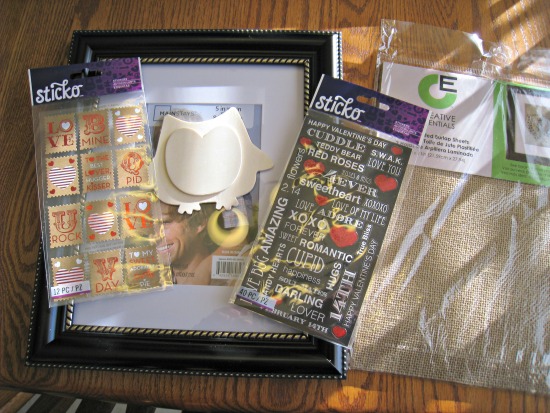 Working With Burlap
I have really been into burlap since I made a pretty burlap table runner for my kitchen's farmhouse-style table and a stenciled burlap-style valence for my home's powder room. Burlap is really inexpensive and I like the earthy color! It's just so down to earth!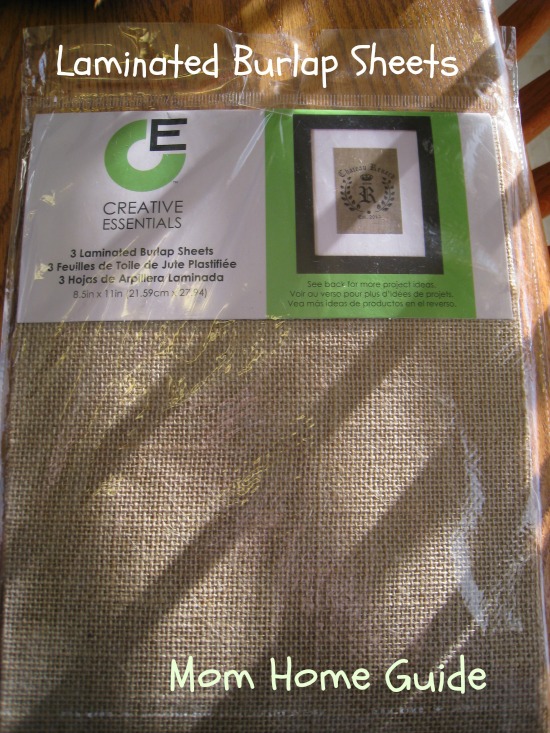 Crafting With Love
To make my collage, all I did was cut the burlap to fit the frame, use some Elmer's Glue to glue down the wooden shape, and stick my stickers to the burlap. My daughters helped me to make sure that everything was laid out straight and even! (My girls are big help!) This is what the collage looked like before I put it in the frame.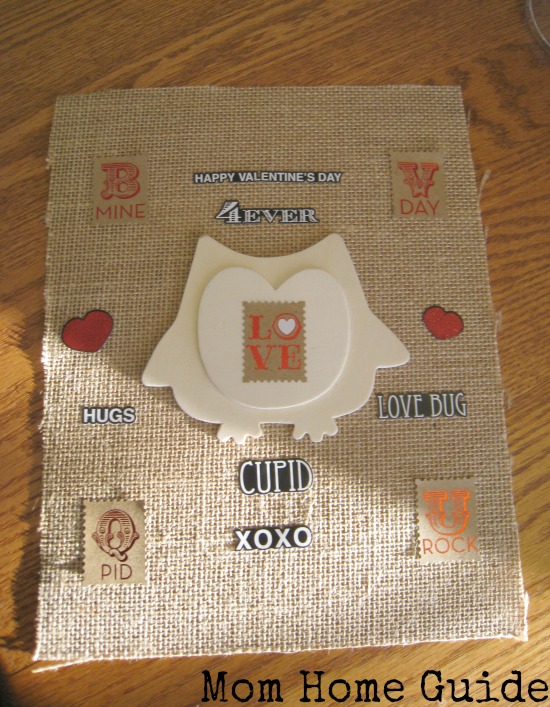 Once the collage was complete, I put the finished framed burlap Valentine's Day collage on the fireplace mantel in my home's living room. I like how the collage looks!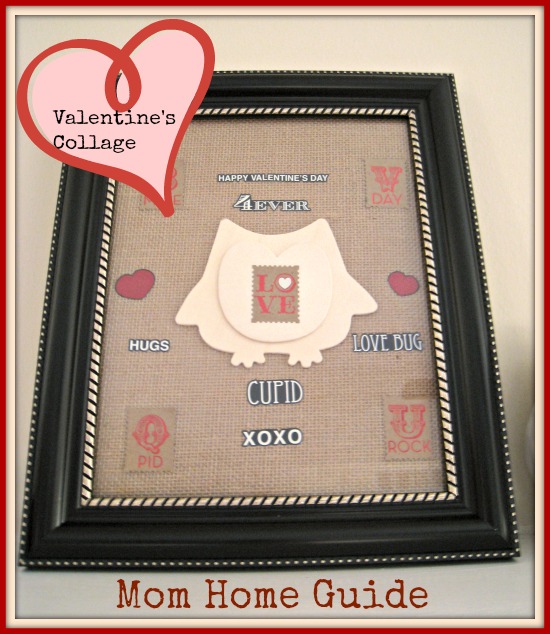 Now, I just have to figure out how I want to further dress up the mantel for Valentine's Day. I am sure my daughters would love to help me. Stay posted on that! Happy Friday! Sending love to my "gems": J, E & M! (You know who you are!)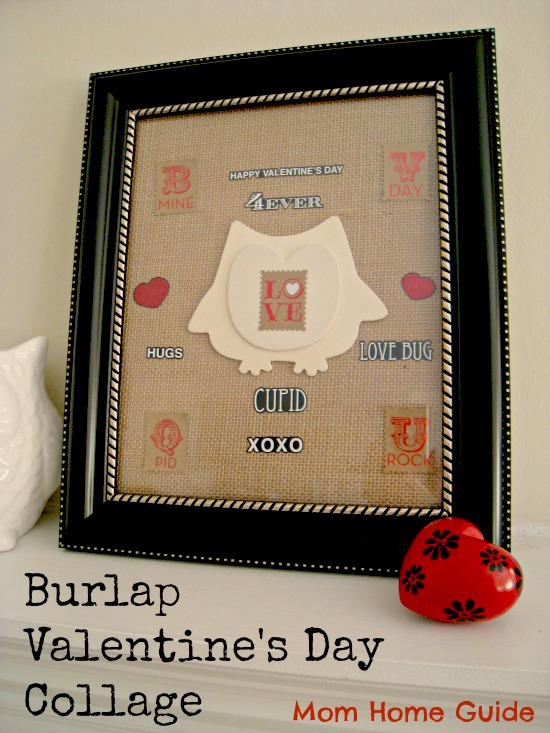 You Might Also Like