Hey, everyone! Are you ready for summer? I sure am! To get ready for summer, I decided to add some colorful art to my home's living room. I recently redesigned my home's living room and I am having fun bringing fun prints and colors into the room. I didn't want to pay a lot for new art for the room, so I decided to make my own custom DIY art with scrapbook paper!
To get started with my scrapbook paper art, I looked for scrapbook paper in colors that make me feel happy! I found some great scrapbook paper on sale at my local craft store for just $5 a pack! Can't beat that.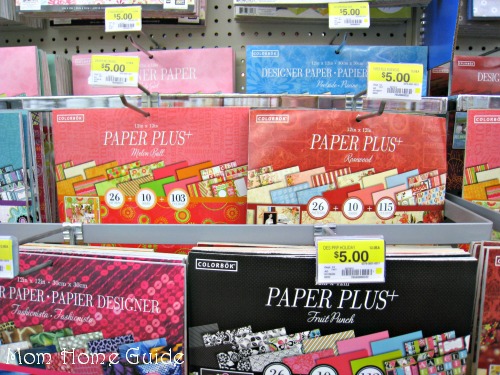 The scrapbook paper pad I chose has lots of pretty prints in yellows, greens and blues – I just love the color green, and yellow is a key color in my new living room!
Framing Scrapbook Paper
Supplies
– scrapbook paper
– painted picture frames
– scissors
I was thinking of painting some inexpensive frames from the craft store for my scrapbook paper project, but I was lucky enough to find some beautiful frames that were already painted at my local T.J.Maxx – each frame was only about $5!
To get my scrapbook paper to size to fit the frame, all I did was trace the paper insert that was already in each frame, and cut!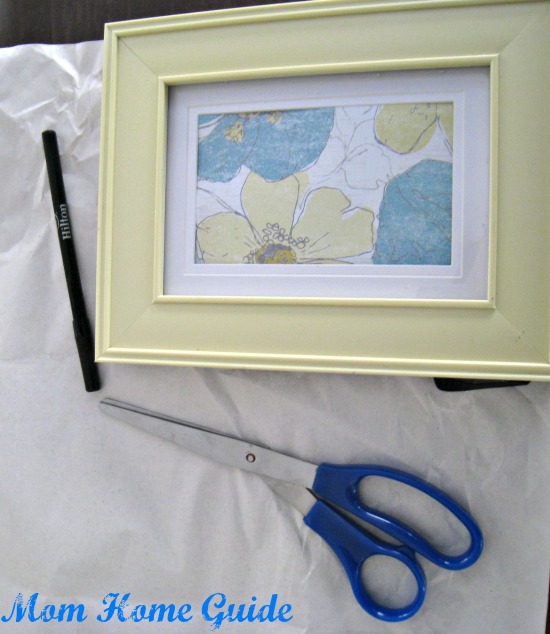 I then simply inserted each rectangle of scrapbook paper in each frame. I really love how my new scrapbook paper art came out!
Now, all I have to do is hang my new art. I have something special planned for my new special scrapbook paper art, so check back soon to see where and how I plan to hang it!
This Post Was Shared At
Let's stay in touch!

Click here

to get Mom Home Guide delivered to your inbox.