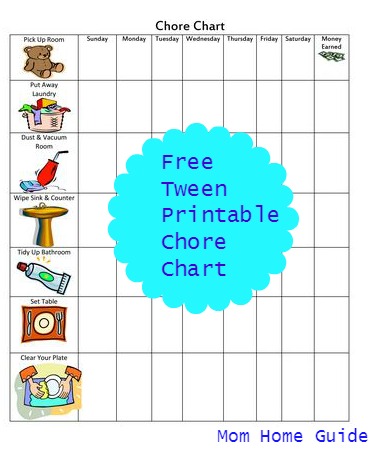 My tween daughters just got their own rooms, and now that they have their own rooms, they have taken a bigger interest in keeping their rooms neat and clean! (Look for the room reveals on this blog soon!) My daughters even want to put their own laundry away! Since they have been asking for an allowance, I thought I could come up with a free printable chore chart to help them earn some cash.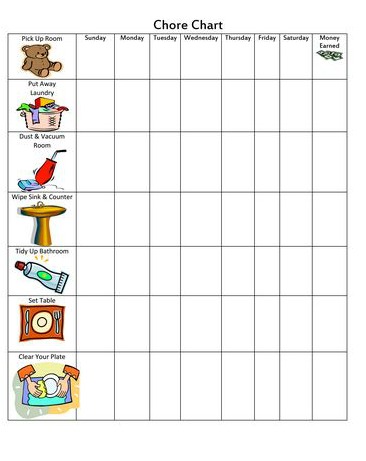 I got the idea for how to design my chore chart from Corey of Tiny Sidekick. She and I met at Haven, and I just love her blog! She recently created a free printable chore chart for preschoolers that I think is just great!
Free Printable Chore Chart
I added only simple tasks to this chore chart — I basically included stuff I think my daughters should be doing on their own, anyway. Most of the chores involve keeping their own rooms neat and tidy. I figure that they can put their own laundry away, pick up their room (including making the bed), dust and vacuum. (I will plug the vacuum in for them.)
They already clear their plates off of the table at night (and put them in the dishwasher), and they can both help me set the table for dinner at night.
I would also love for them to help tidy up their new tween bathroom a bit by clearing off the counter and wiping the sink and counter down occasionally with a disinfecting cleaning wipe. Now that they are tweens, the counter in their shared bathroom can get littered with brushes and other hair accessories.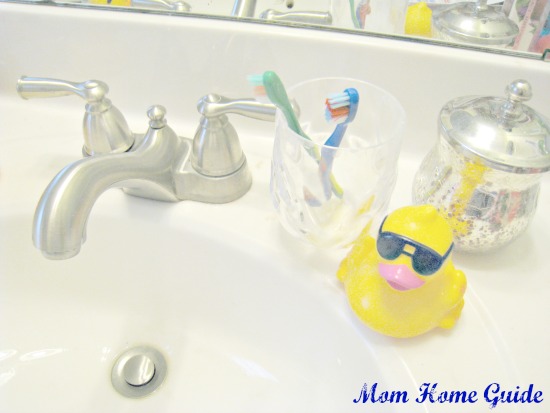 Feel free to print out my free printable chore cart for tweens and older kids! If you have younger kids, check out Corey from Tiny Sidekick's free printable chore chart for preschoolers!
Now, I just have to figure out the rules for the chore chart, and how much allowance my husband and I are going to give my kids. Do you have a chore chart for your kids? What is your policy? Do you give a certain amount of cash per chore, or do you give your child an allowance if all the tasks or a percentage of the tasks are completed? I'd love to hear your tips! You can share your advice in the comments, or share with me on Twitter or Facebook with the tag, #chorechart.
I am linking this project up at: Creative Spark Link Party