This post contains Amazon affiliate links.
Happy Friday, everyone! It's been a while since I shared a Friday Five. So I thought I'd share a Friday Five and give a peek into what I've been up to. It's been a busy week as my family gets ready for Christmas!
Early Christmas Presents
On Sunday, I received a package of Christmas gifts from my friend, Carrie of
Curly Crafty Mom
. It really made my day!
Carrie is a sweet friend – she picks out the most thoughtful gifts for me.
The gift I love the most in my gift package is my "Friends Forever Never Apart Maybe In Distance But Never At Heart" Personalized Long Distance State Holiday Ornament
(Amazon Link). The link is personalized with our states — Missouri and New Jersey. On the back, the ornament has the words, "Friends Forever / Never Apart / Maybe in Distance / But Never at Heart."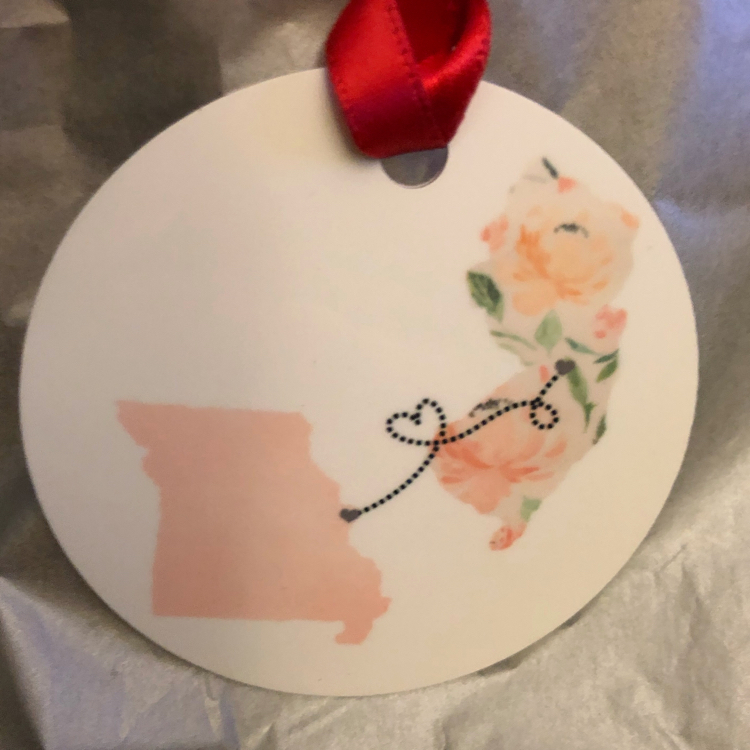 The ornament is very thoughtful — I love personalized ornaments! The saying on the ornament is true. Although Carrie and I live about 1,000 miles apart, we are great blogging friends. We had the opportunity to go to the Haven blogging conference together in July, which was great fun!
When we were at Haven, Carrie gave me a beautiful wood bead garland she made. I love the garland — it really fits in with my decor. For Christmas, she gave me a wood garland with a "K' monogram. It's very cute! I love monograms and have them throughout my house.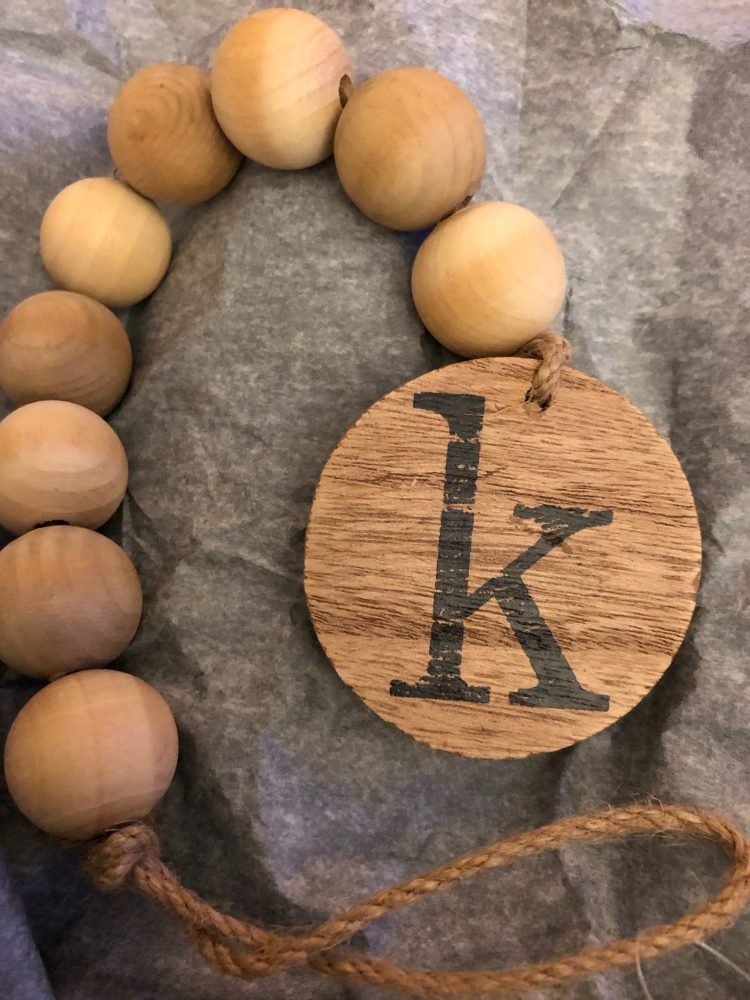 I also found some caramel chocolates in my gift package from Carrie — we both adore chocolates!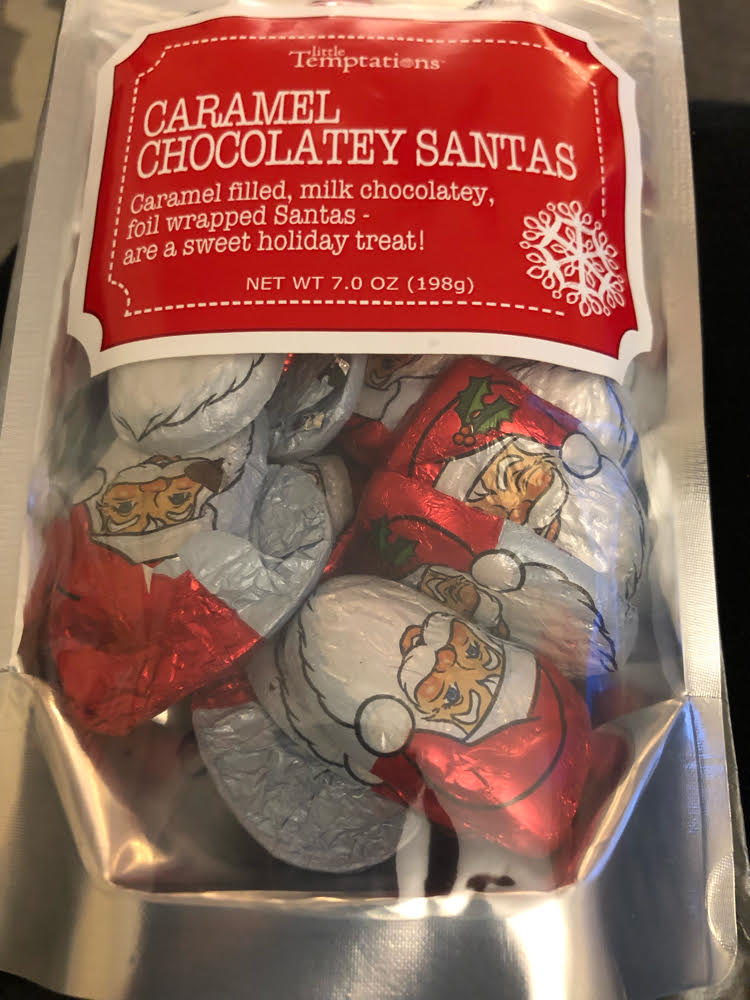 Santa Visit for Puppy
My family got a new Shih Tzu puppy, Mochi, in January. We are very excited to celebrate our first Christmas with him! Over the weekend, we took him for his very first visit with Santa. We had Mochi wear his angel wings for his ocaasion. He was a good boy and sat for his photo. (At least for a minute or two — enough time to snap a quick picture.)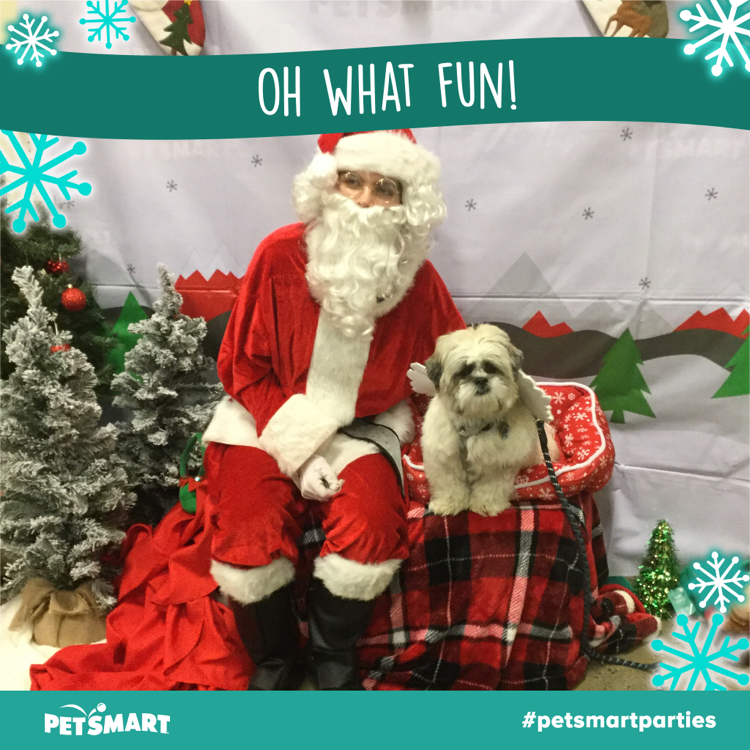 Earlier this week, I learned that Mochi has several new brothers and sisters! His doggie mom and dad are the proud parents of a bunch of incredibly cute little Shih Tzu puppies that need a home. Sadly, my husband says no to any more puppies for my family. I'm hoping that maybe a friend or neighbor would like a puppy, so Mochi can have a brother or sister to play with!
This week I hung a
Personalized Needlepoint Stocking
for Mochi. The stocking is a close match to the needlepoint-style Christmas stockings that my family and I have for ourselves. My husband, daughters and I are looking forward to stuffing Mochi's stocking with gifts!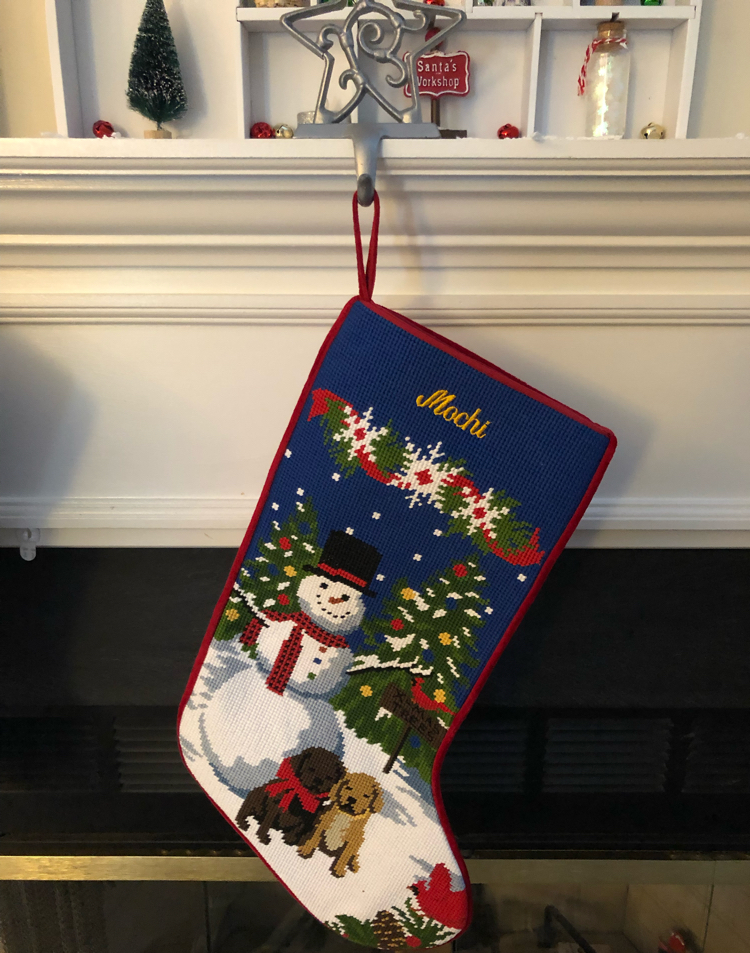 Gingerbread Cookies
Late last week I made gingerbread dough, and my daughters and I made and decorated gingerbread men cookies on Saturday. We were happy with how our cookies turned out! As it turns out, my kids did all the work when it came to cutting out the cookies and decorating them. (Check out my gingerbread men post to get the recipe!)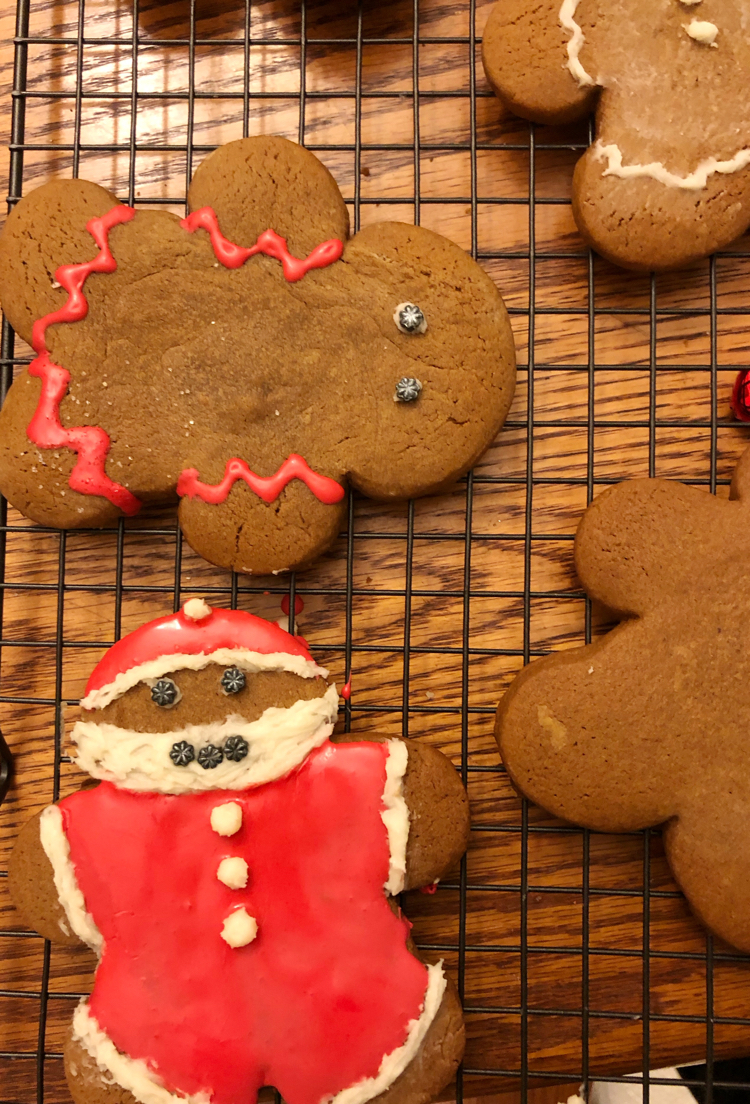 Giveaway gifts
A few weeks ago I won a giveaway hosted by Lauren of Farmhouse Flare Co. and some other fabulous bloggers. My giveaway gifts arrived this week. Lauren has an online shop and crafts beautiful home decor items. As part of the giveaway, she sent me a sweet tea towel and 4 beautiful homemade coasters that she added a "K" monogram to for me. I love them! (Thanks, Lauren!)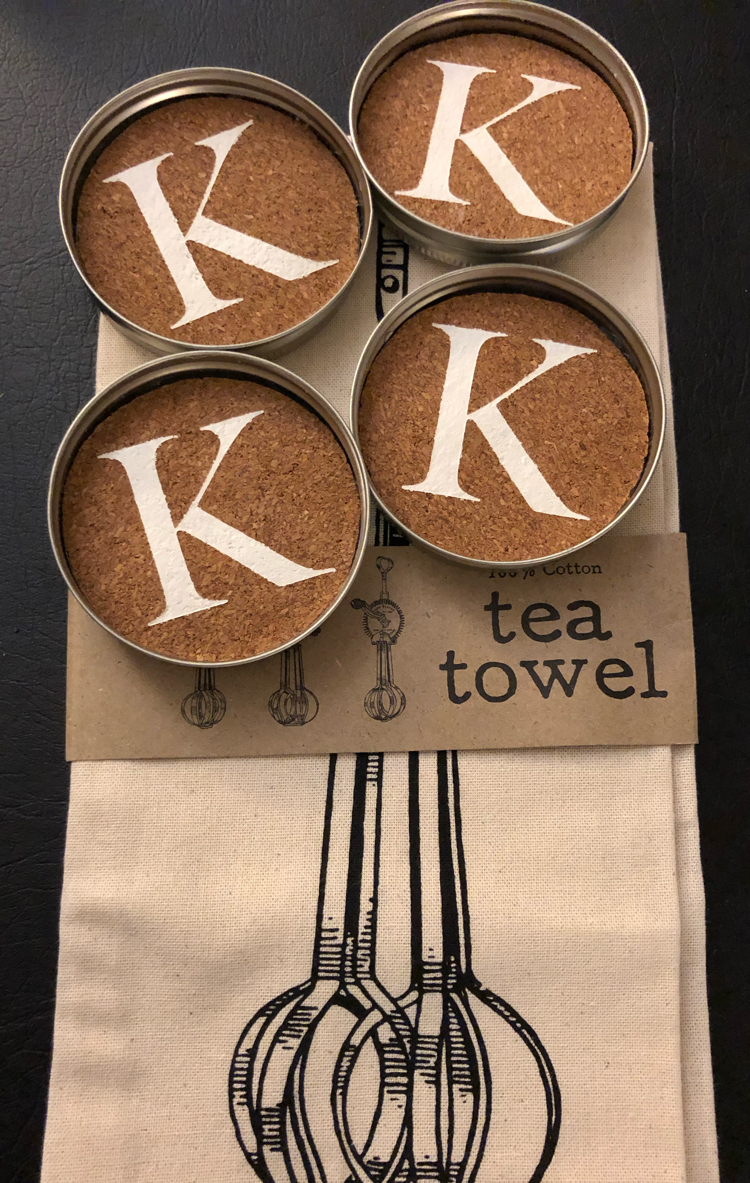 FabFitFun
I also recently received my winter FabFitFun box — I will be sharing the reveal here on the blog soon! FabFitFun is a fun subscription box service. As a FabFitFun subscriber, I am sent a box filled with the latest and best beauty, fashion, fitness and home decor items. I love that each box is tailored for the season. This month's box included things I love this time of year, like warm throws and luxurious hand cream.
When you subscribe to FabFitFun, you get $200+ in beauty, fashion, and wellness finds in each box for just $49.99 a season/box. Join now and get an instant $10 off your first box! (Referral link) You can order by season (one box at a time) or by year.
Don't forget to check back on the blog to see the contents of my newest FabFitFun box! Here's wishing everyone a happy weekend!