I received free cleaning services and review copies of "The Girl He Used to Know" and "Gyoza: The Ultimate Dumpling Cookbook" in exchange for my honest review. This post contains Amazon affiliate and Stitch Fix referral links.
Happy Friday, everyone! Today I'm sharing a Friday Five post. This post gives me the opportunity to share a little bit about things that have been happening here at Mom Home Guide.
House Cleaning & 25% Off First Time Cleaning
Earlier this week, I had the pleasure of having a house cleaning done by Just Right Maids of South Bound Brook, NJ. The company, local to my area, serves both residential homes and commercial businesses in the Central New Jersey area. For my review, Just Right Maids offered me a free cleaning of my home's kitchen and downstairs powder bathroom.
What's great is that Just Right Maids is offering 25% off a first-time cleaning to all of Mom Home Guide's readers! Just mention this post when you book your cleaning.(Visit Just Right Maid's website or Just Right Maids' Facebook page for more information and for their contact information .)
House cleaners Lisa and Sylvia came out to clean my kitchen and powder bathroom. Lisa did a great job restoring the shine to my kitchen's stainless steel fridge. My fridge is fairly new and it turns out I was cleaning it totally wrong!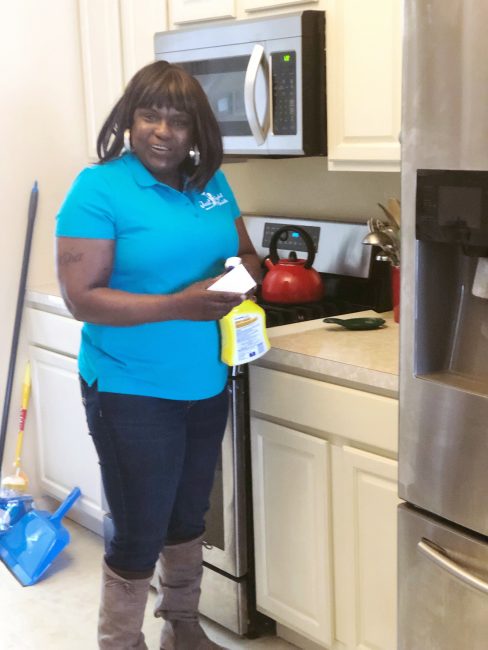 Sylvia did a wonderful job of cleaning the grout lines in my bathroom's tile floor and scrubbing the shower, which is used daily by my teen daughters. I especially appreciated the bathroom cleaning. There was quite a bit of soap scum buildup in the shower and Sylvia tackled it really well.
I really appreciated having the extra help with getting my home clean!
The Girl He Used to Know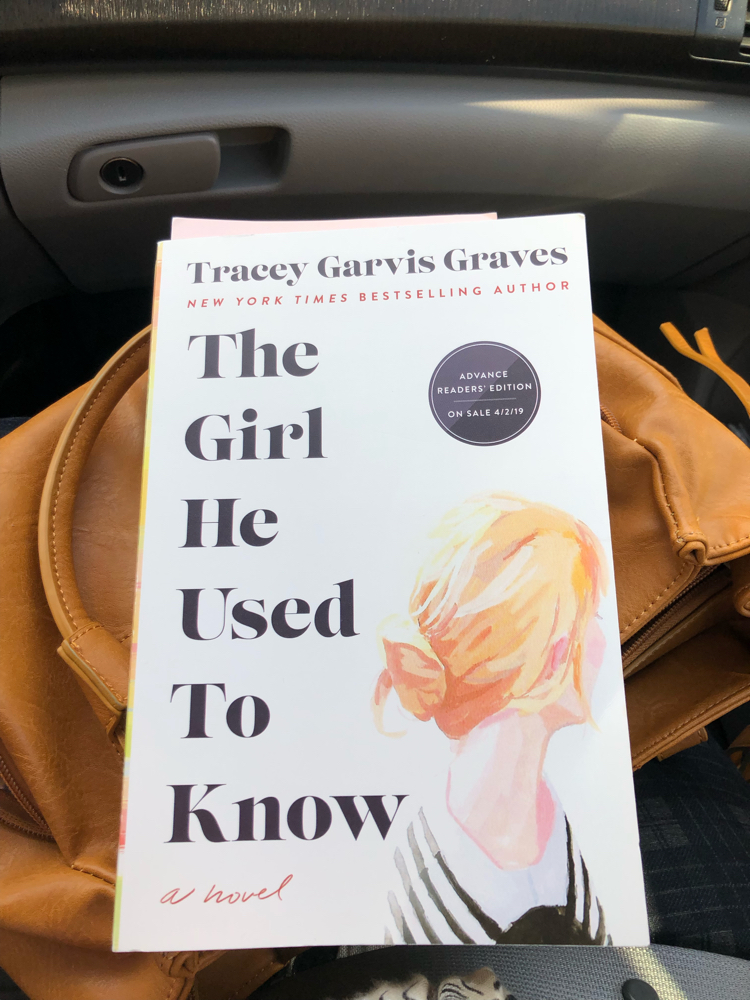 "The Girl He Used to Know" is the latest book written by Tracey Garvis Graves. I received an early review copy of the book. I really enjoyed the novel. The Girl He Used to Know
centers on the romance between Annika and Jonathan, a couple from the University of Illinois. The novel starts out with the mystery of what event separated them after college. The book explores their relationship by switching between Annika and Jonathan's points of view, and by sharing how they came to love each other in college, and how they meet up again 10 years later. The question is whether they will be able to overcome the mysterious event that split them apart in the past and become a couple again. The book hooked me really early on, and I was 100% rooting for Annika and Jonathan's romance!
What I especially liked about the book is its unique premise — it features a female protagonist who is on the autism spectrum. I thought it was interesting to see the difficulties, advantages and unique perspective that an individual diagnosed with autism may face in a relationship. I've haven't experienced anything quite like the woman's circumstance, but the way in which the author describes Annika's anxieties and stumbling blocks is relatable. As a person who tends to be somewhat of an introvert, however, I could relate with some of the anxieties Annika felt when attending college parties, meeting Jonathan's friends and co-workers, etc. I could empathize with her when she felt at a loss at times how to respond to some social situations, and found it interesting how she conquered some of her shortcomings.
The book is a real page turner. I stayed up until about 2 a.m. because I couldn't put the book down and wanted to finish it. I wasn't happy with the conclusion of the novel, however. Its final plot twist was out of place and added unnecessary extraneous drama to the book. It would have been better to focus on the workings of the couple's relationship and how they overcame the event in the past that separated them — instead of throwing in an unnecessary (in my eyes) series of events. Despite the less than satisfactory ending of the book, though, I wholeheartedly recommend this read.
I should also note that there are some fairly graphic sex scenes in the novel. I was a little surprised at how graphic the scenes were. (Just something to consider should you attend a book club with your mom, for example.lol )
Published by St. Martin's Press, "The Girl He Used to Know" goes on sale April 2. (Check out the link to get your copy.)
Gyoza: The Ultimate Dumpling Cookbook

My daughters and I love Asian-style dumplings. I was excited to receive the Gyoza: The Ultimate Dumpling Cookbook:
from Tuttle Publishing. This book has 50 different recipes for gyoza and dumplings. The book includes recipes for simple meat and vegetable fillings and a gyoza dipping sauce, and well as techniques for wrapping gyoza. The cookbook also includes really unique gyoza recipes, like fried banana and mango dumplings, cheeseburger dumplings and bacon and egg carbonara potstickers. I need to make some gyoza soon for my family!
Stitch Fix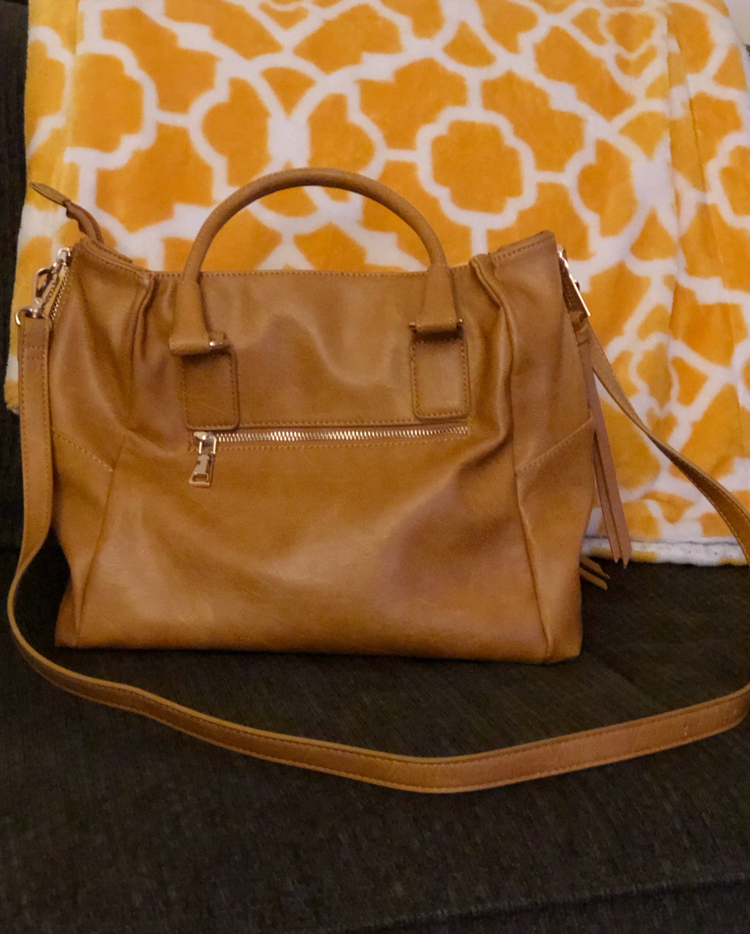 I recently ordered a Stitch Fix box for some spring clothes. I love that Stitch Fix keeps its eye on trends and selects fashions especially picked out for me.
Everything in my box looked nice to me, but there was only one thing I loved: the Genina Satchel in mustard by Urban Expressions ($68). The bag is more than what I usually spend on a purse. I love the size of the bag, that it zips closed on top (I worry about losing things with open-topped bags) and the cheery mustard color. This bag feels sturdy and well made, too.
In my box I received a cute blue gingham top, but since it's similar to one I already own, I returned it.
I also received a pair of low-cut boyfriend jeans. I have lots of jeans and don't like low cut, so they got sent back, too.
The green cargo jacket they sent was heavy, utilitarian looking and not too stylish, and felt more fall than spring, so I didn't keep it.
The white short-sleeved lace-detailed blouse I received was pretty, but I've never had a white top I didn't stain (too accident prone, I guess). The top went back, too.
I guess it's good I only liked one item, so I didn't feel as badly about getting the purse! I've been shopping for a everyday bag for a while now, so it's a good find. This purse has plenty of pocket, lots of space, the zippered top and a long strap, all features I look for in a bag. I rarely find all these pluses in one bag.
I think Stitch Fix works well for me for finds I'm not likely to find shopping on my own. So I'm definitely looking forward to my next fix!
If you'd like to try Stitch Fix, feel free to use my Stitch Fx referral link. Give it a try and you'll receive a $25 credit to use on your first Fix.
Bathroom Upgrades and New Water Heater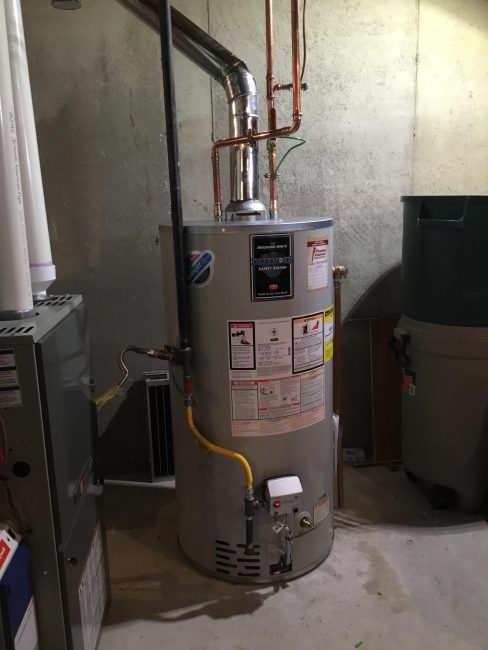 My husband and I recently upgraded the toilets and the hot water heater in our home. The upgrades were really needed. We were only getting lukewarm showers with our home's original water heater. My daughters had stopped using their upstairs hall bathroom since the toilet often didn't flush.
We are hoping that we will be able to take more than one shower at once with our new 50-gallon hot water heater, but we have't tested it yet. The Gerber toilets that we got are chair height and are designed to use a minimum amount of water. Each toilet supposedly will save up to 16,500 gallons of water a year when compared to standard toilets. I'm happy to say we haven't used our toilet plunger since the new toilets were installed!
I need to go shopping and get some bath bombs for my daughters and me — now that we have a new hot water heater, I am looking forward to a truly warm bubble bath!
Are you interested in having your product or service featured on Mom Home Guide? Contact Mom Home Guide at momhomeguide@gmail.com.