This post contains Amazon affiliate links.
Friday, everyone! TGIF! This week went by quickly though, I have to admit! I am looking forward to the weekend and hope to squeeze some time in with my family. (My teen girls have a very busy social calendar!) Today I am sharing a #FridayFive post, in which I'll share a little of what I was up to this week!
#LexusPetSafety
Last Saturday, Shih Tzu pup, Mochi, and I attend the Lexus Pet Safety Event (#LexusPetSafety) at the Haldeman Lexus of Princeton. At the event were demonstrations on pet safety and care by expert dog trainer Nicole Ellis (who brought her adorable pup, Rossi), Dogs & Cats Rule (a provider of all natural pet food and supplies in New Jersey and Pennsylvania) and Sleepypod, a maker of fine pet travel accessories and dog and cat beds.
Sleepypod was kind enough to give Mochi a beautiful ClickIt Sport safety harness in Robin's Egg Blue — so pretty! The Sleepypod ClickIt Sport Crash-Tested Car Safety Dog Harness'
shock-absorbing, padded vest is designed to secure Mochi and protect him from damaging forces in a car accident.
To use, I just simple pass the seat belt through the two loops on the back of the harness. I can use the harness, which has reflective strips on it, when walking, Mochi, too.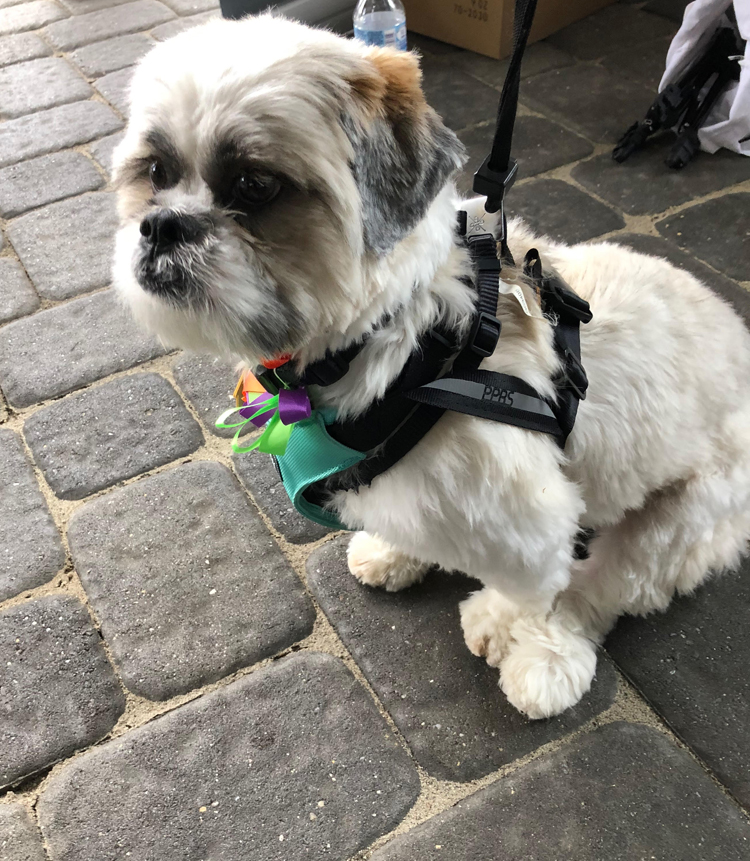 At the event, Ellis and her pup, Rossi demonstrated how the Sleepypod Mobile Pet Bed
can be used to transport cats and smaller dogs. Rossi is so adorable!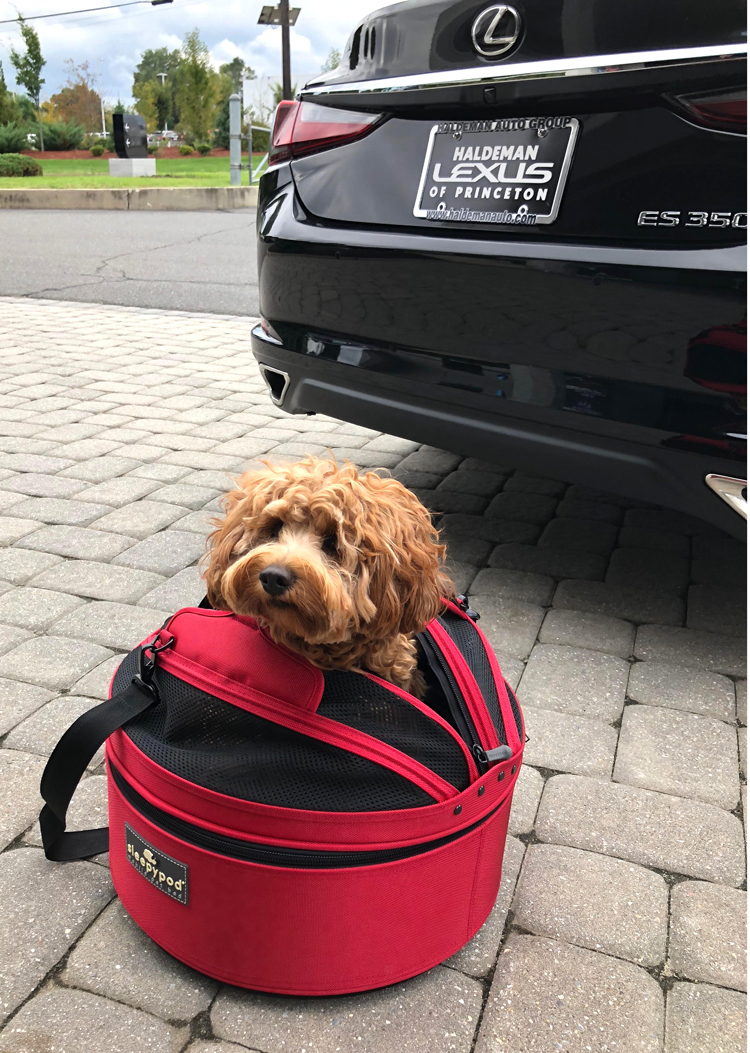 Mochi is a lucky pup, because at the event, Dogs & Cats Rule gave Mochi a bunch of all-natural puppy treats and food. Mochi loves to eat!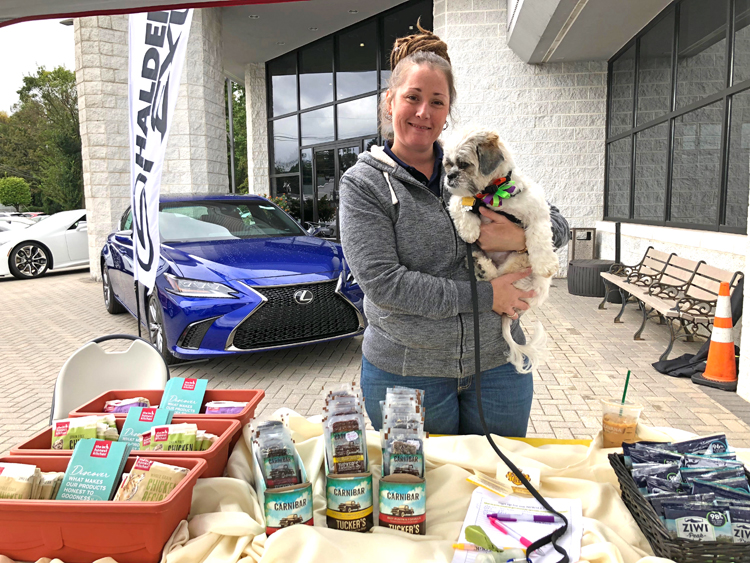 Band Competition
After the Lexus event, I headed out with my husband to my twin daughters' band competition, where they were playing with their high school's marching band. I am always so impressed with the band's performances! While at the performance, I was able to pick up two sets of personalized cowbell keepsakes that the girls can keep. (For some reason, band parents ring cowbells to encourage the performers. I don't know why!)
Fall Front Porch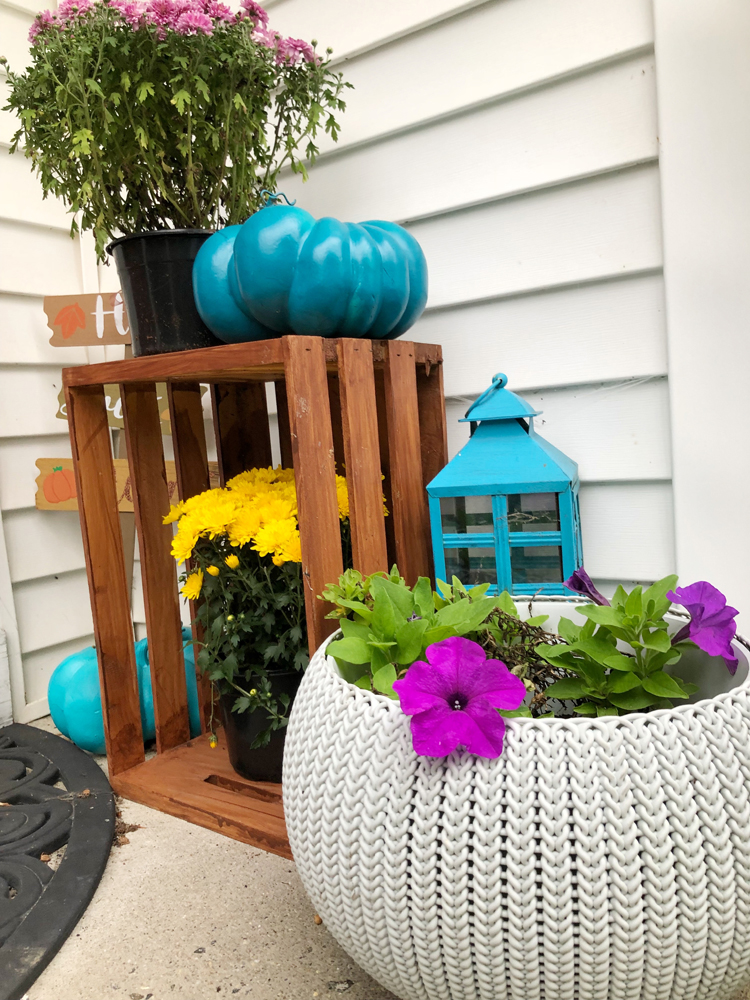 Earlier this week, I shared the quick and easy fall front porch that I put together this year. My home's front porch isn't very big, so I have to do what I can in a small space! I also didn't have a lot of time this year, so I re-used some of the fall decor I used in previous years. (Like the wood crate
and the lantern
.) I just picked up some new mums!
That rounds up this week, if you have a Friday Five post, please share the URL in the comments!
The Dream Daughter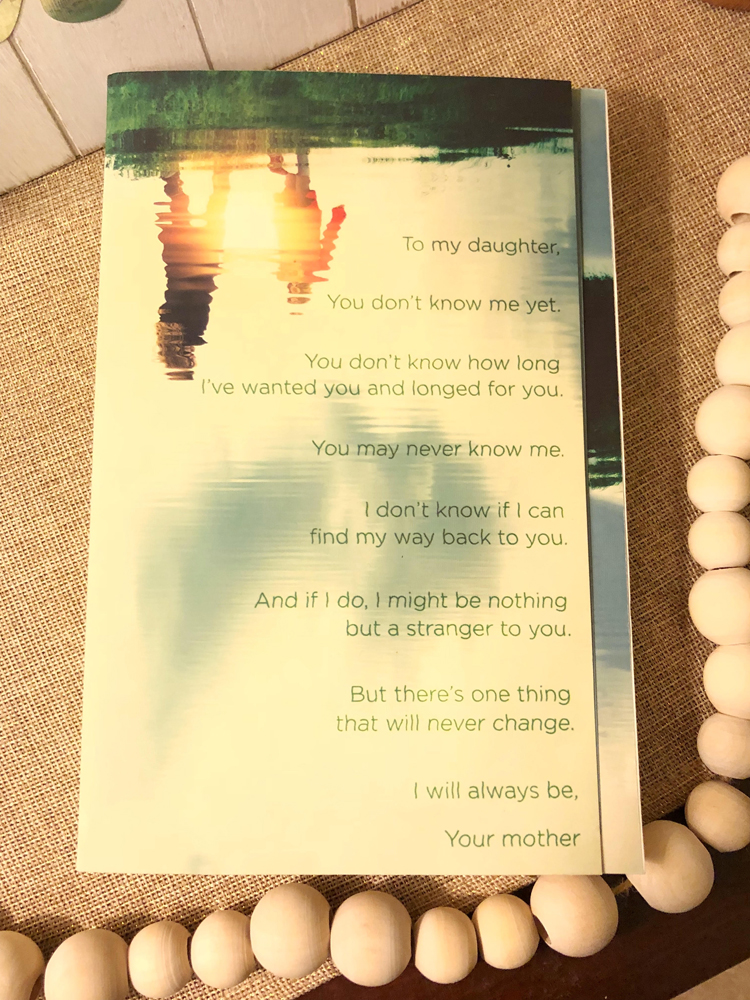 I'm currently reading The Dream Daughter
by Diane Chamberlain. I wasn't sure how much I would like the book, since the novel contains some time travel in it, and I'm not much a fan of science fiction. (The mom travels between the 1970s and more current time.) The book is really realistic about the risks a mom will take for her daughter, though, which I really enjoyed. The daughter in the book spent some time in a neonatal intensive care unit. My twin daughters spent were in the NICU after they were born, too. I found the descriptions of the infant's time in the NICU very realistic and believable. I can totally relate to the stresses the mom goes through during the daughter's medical care. I am totally looking forward to finding out how this novel ends!
Target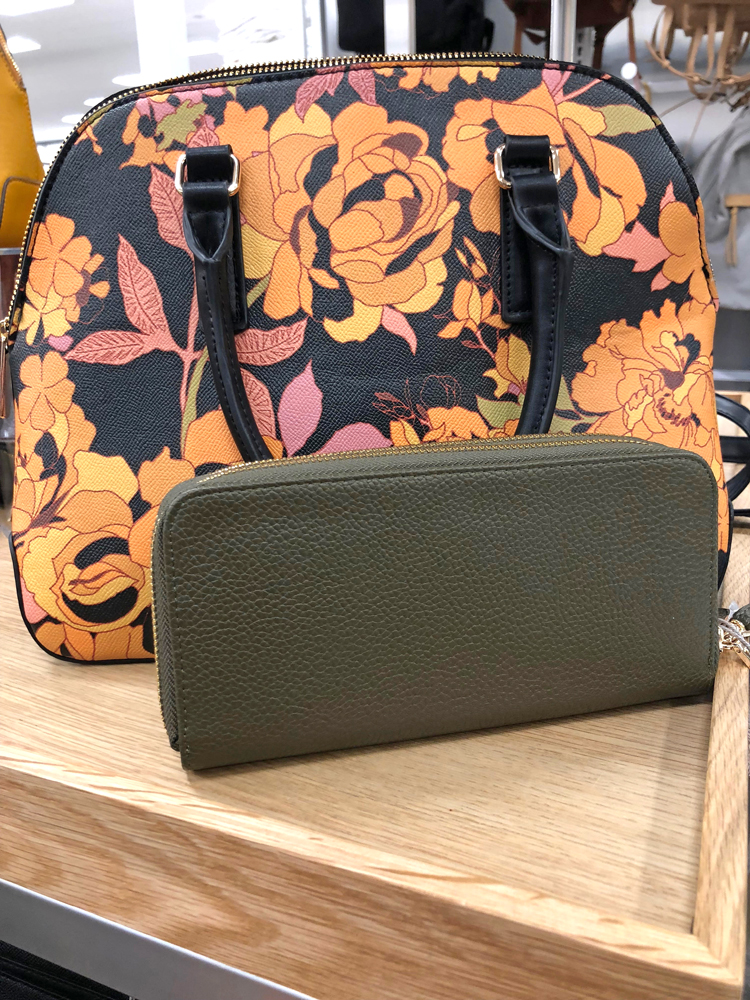 Last night, one of my daughters and I stopped at our local Target for some groceries. Of course, we also did some shopping for ourselves! I loved all the beautiful fall bags and clutches Target has! I was tempted to grab the bag and the clutch shown in the photo above. I might have to put it on my wish list! I was also happy to discover last night that a Starbucks is now open in my local Target store. Super yay!