Happy Fri-YAY!! I'm so happy that the end of the week is FINALLY here! I'm looking forward to this weekend, as we're having a Mother's Day celebration with family and good friends. We are even bringing our puppy with us for his first family holiday! It's always nice to be together with my husband, kids, friends — and our puppy!
Welcome Spring
I'm into springtime mode here at Mom Home Guide! I've been planting container gardens – I will be sharing a container garden tutorial and photos here on the blog on Tuesday. I've also been enjoying walks in my hometown and in nearby university town, Princeton. The flowering trees are so pretty in my neighborhood's park!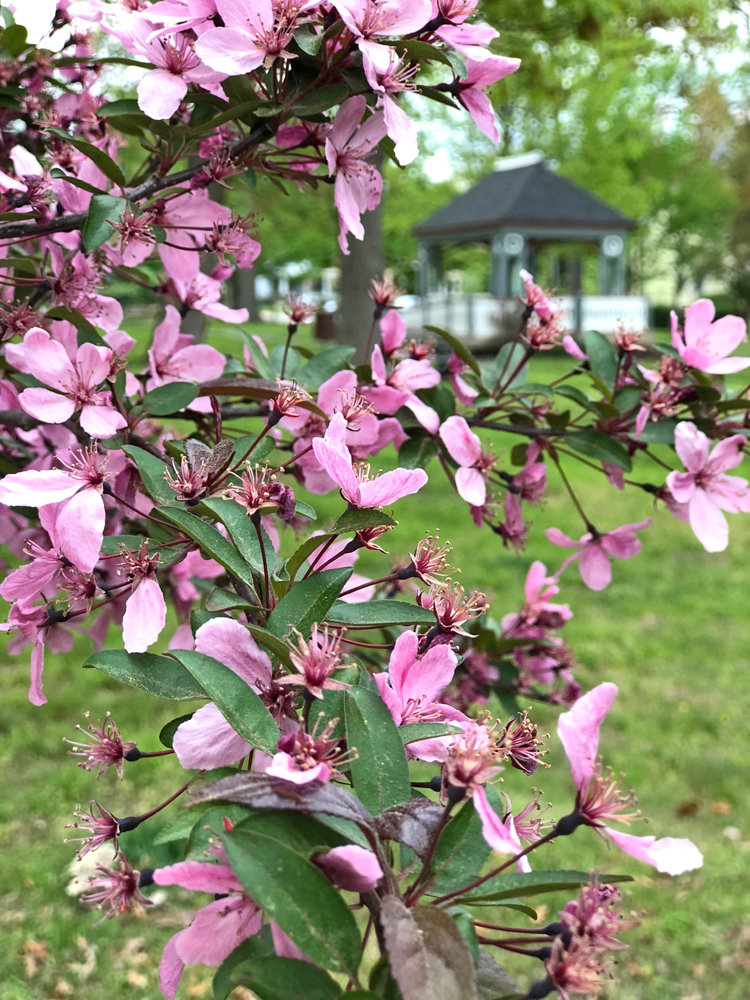 My Shih Tzu puppy, Mochi, got in the fun, too -he enjoyed a bowl of vanilla ice cream by Princeton University's big on campus fountain on Sunday.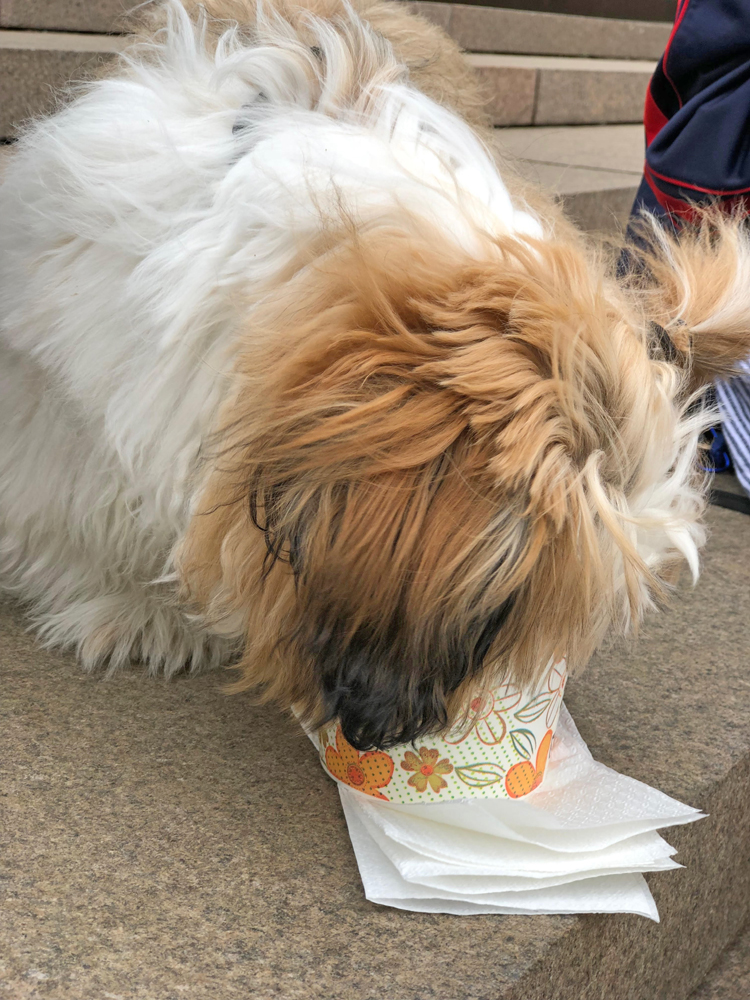 Dog Tie Out Stake & Cable
Last week I got a tie out stake and cable for my family's puppy. With the stake and cable, he can enjoy the yard more than just being on a short leash. I tried it out the other day – I got to enjoy the spring evening on an Adirondack chair while puppy ran around in the yard. I looking forward to doing some gardening this summer with puppy using this stake.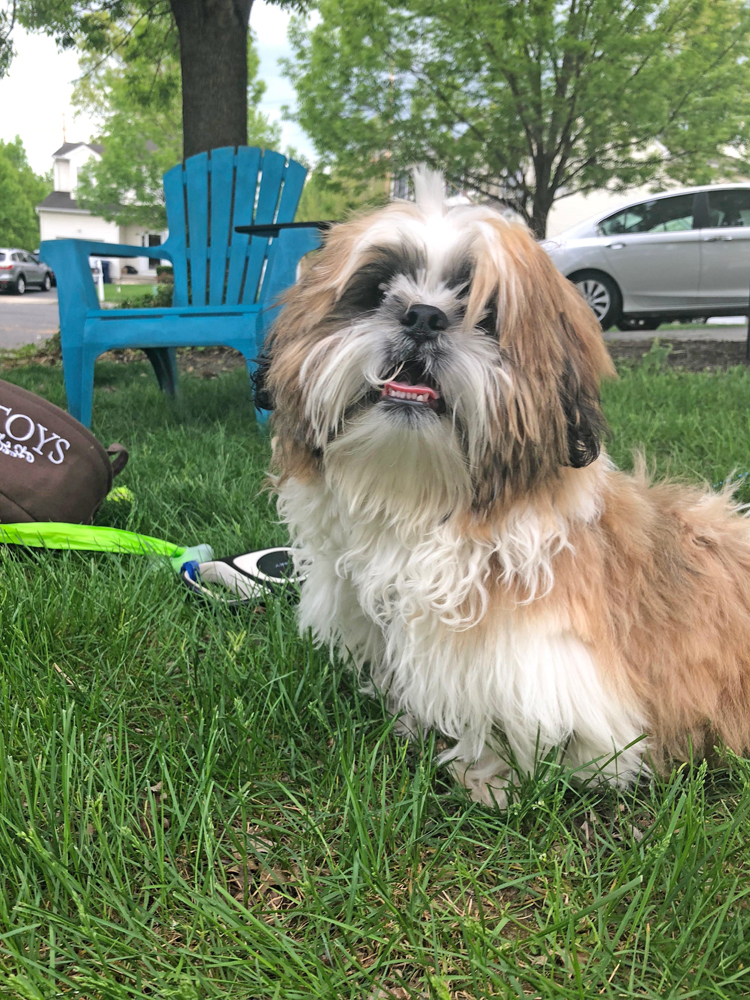 Console Table Decor
I used to be really good about decorating my living room's console table. But I haven't been getting around to it lately. I recently hung some framed art upstairs that I bought years ago. But the frame broke and the art fell down! I was bummed, since I can't seem to find an inexpensive frame with the same dimensions. I decided to use the glass and the artwork on my console table instead. I added some other elements to the table, including a pretty cloth-covered monogrammed pot that my sweet friend, Carrie of Curly Crafty Mom gave me.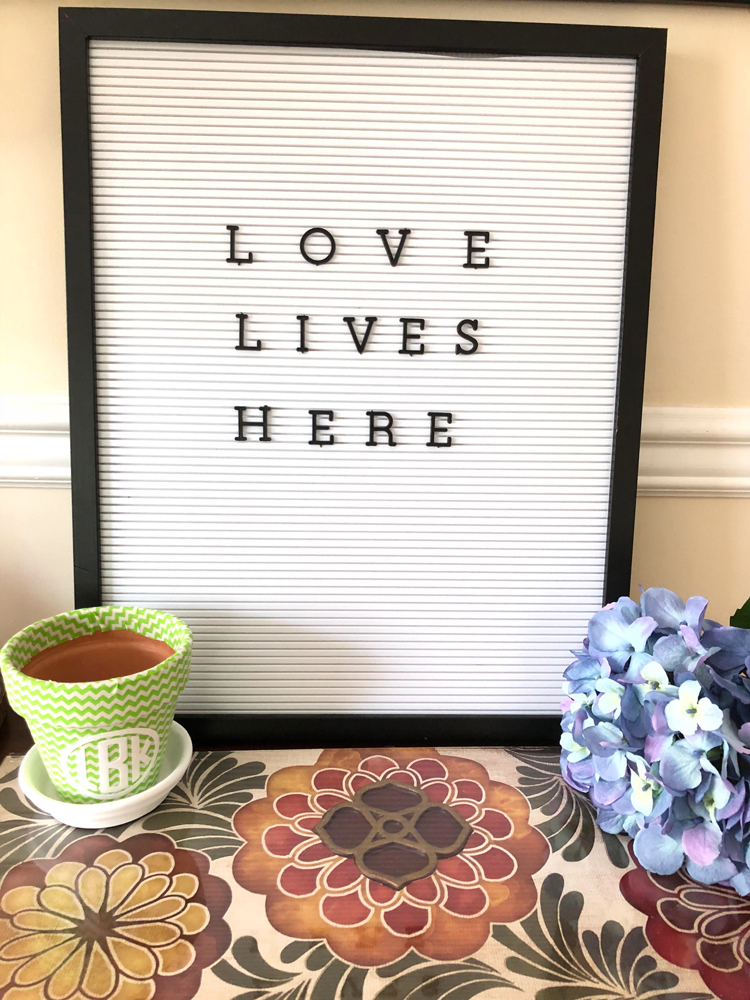 Puppy Class
My daughters and I signed up our puppy for puppy class! Since we signed up on Sunday and the first class was Saturday, we went to a makeup class on Wednesday. It was just my girls and me, the puppy and the instructor. Puppy did very well, as the class was basically about how to prep your dog with treats for learning commands! He loves treats.
Mother's Day Brunch Menu

Last Monday, some blogging friends and I shared a Mother's Day brunch menu on our blogs. The menu includes everything you need for a Mother's Day brunch, from the appetizers to the dessert. I made my easy but delicious carrot cake! Be sure to check out all the recipes in our Mother's Day menu.
I hope everyone has a happy Mother's Day!