This post is sponsored in part by Attic Dek, who provided me with Attic Dek flooring in exchange for my review. It's also sponsored in part by Keter, which provided me with the Corner Tool Rack and Raised Garden Kit reviewed in this post. This post contains Amazon affiliate links. If you click on an Amazon link and make a purchase, it doesn't cost you anything, but I earn a small commission that helps me to run this blog. Thanks!
This post is late today — I'm squeaking it in under the wire! In today's post, I'm sharing a look at just a few of the things I've been up to this week.
Getting Organized
Little by little, I've been working to organize my home. This week, my husband installed some additional Attic Dek
flooring in our house for me. (Which was quite nice of him considering how hot it was up there in the attic!)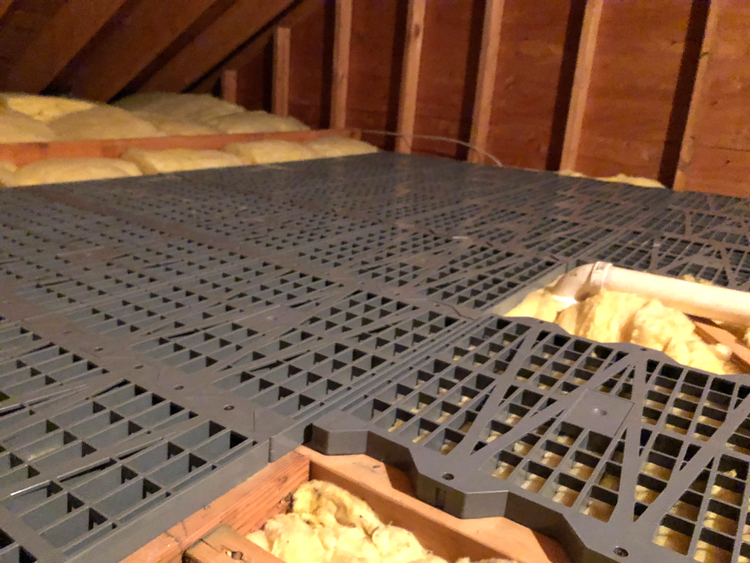 Attic Dek
panels are lightweight plastic grids that are made to be installed in the unfinished area in an attic or over a garage. They come in two sizes: 16 inches by 16 inches
, and 24 inches by 16 inches
. The grids just need to be screwed to the floor joists in your attic, and once installed, provide a sturdy flooring for your space. Now that my attic has a great deal of flooring, we can start storing stuff in our attic!
I just have to figure out what to store in the attic! I've been reading about things that shouldn't be stored there — such as important family photos and clothing. So, I'm not sure what I can safely store up there! If you have suggestions on what is OK to place in an attic, let me know!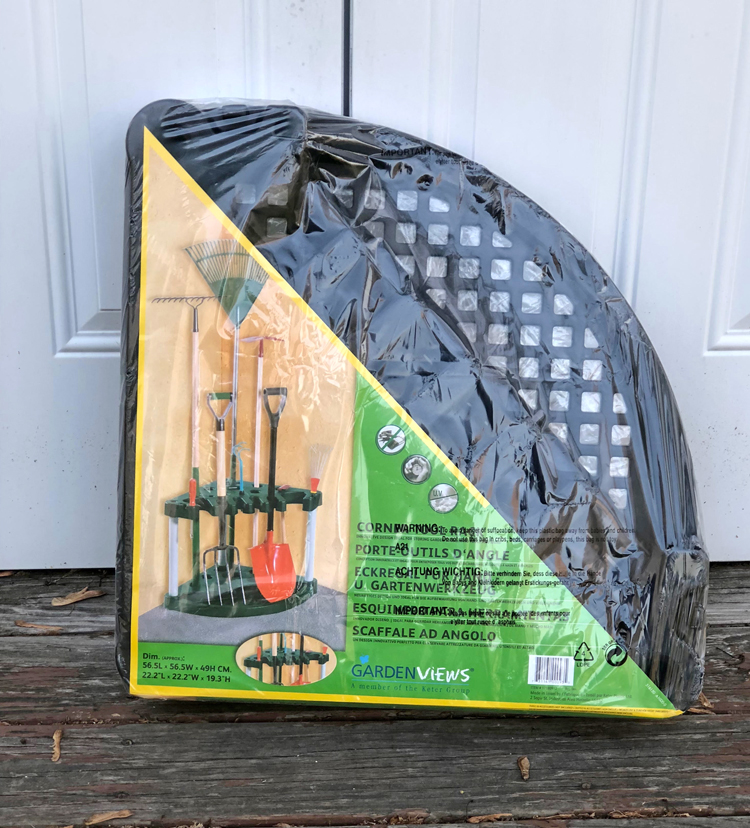 I also set up a Keter
Corner Tool Rack in my family's backyard shed. I've been meaning to put shelving up in the shed, but haven't gotten around to it yet. Most everything in the shed is on the floor! I was able to get the Corner Tool Rack assembled in about five minutes. The rack consists of just five parts, and requires no tools to put together. It's quite sturdy and holds a lot of tools! It's nice to finally have my gardening tools (including a broom I use to sweep my home's paver patio) stored in one spot.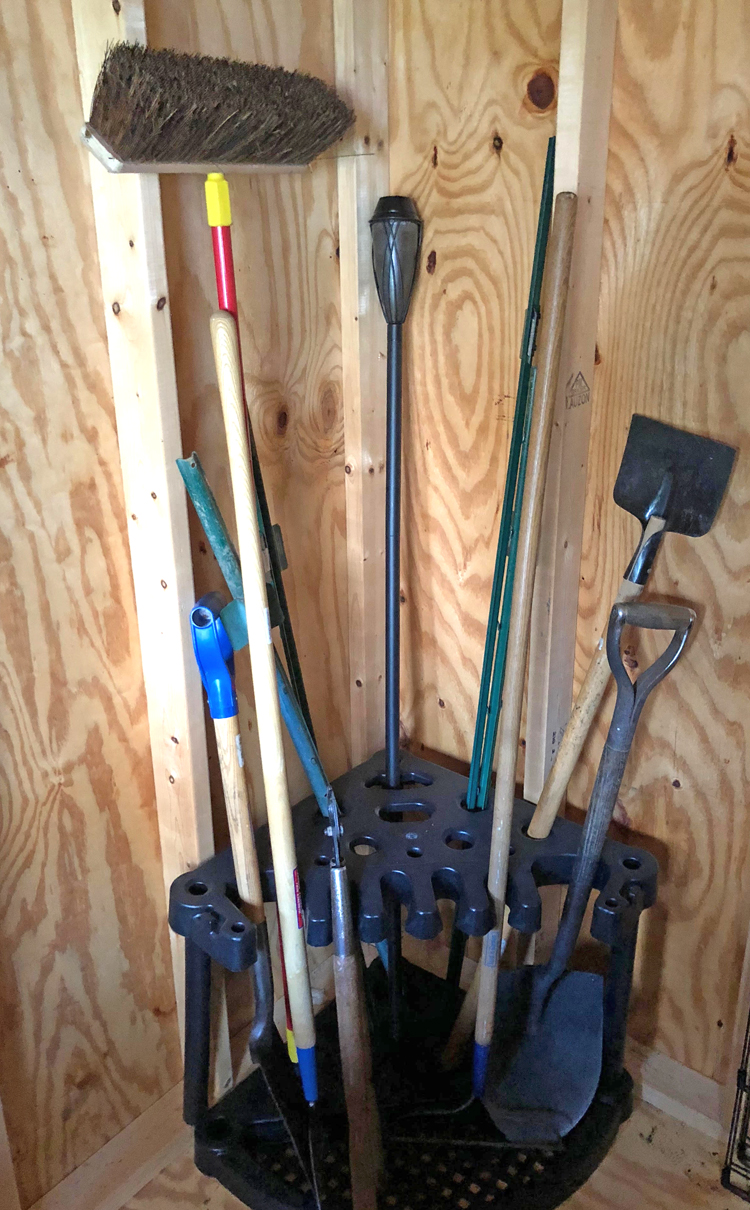 Raised Garden
I shared photos earlier this week on the blog of my new Keter Raised Garden Kit. I am loving my raised garden! I placed the raised bed in an area in my front yard where I've had trouble getting things to grow. (I think the soil there must be poor.) But now that I've placed a raised garden bed there (and filled it with rich garden soil), I have a beautiful bed of flowers blooming in that spot! The Raised Garden Kit was also simple to assemble and required no tools for assembly. (Love that!)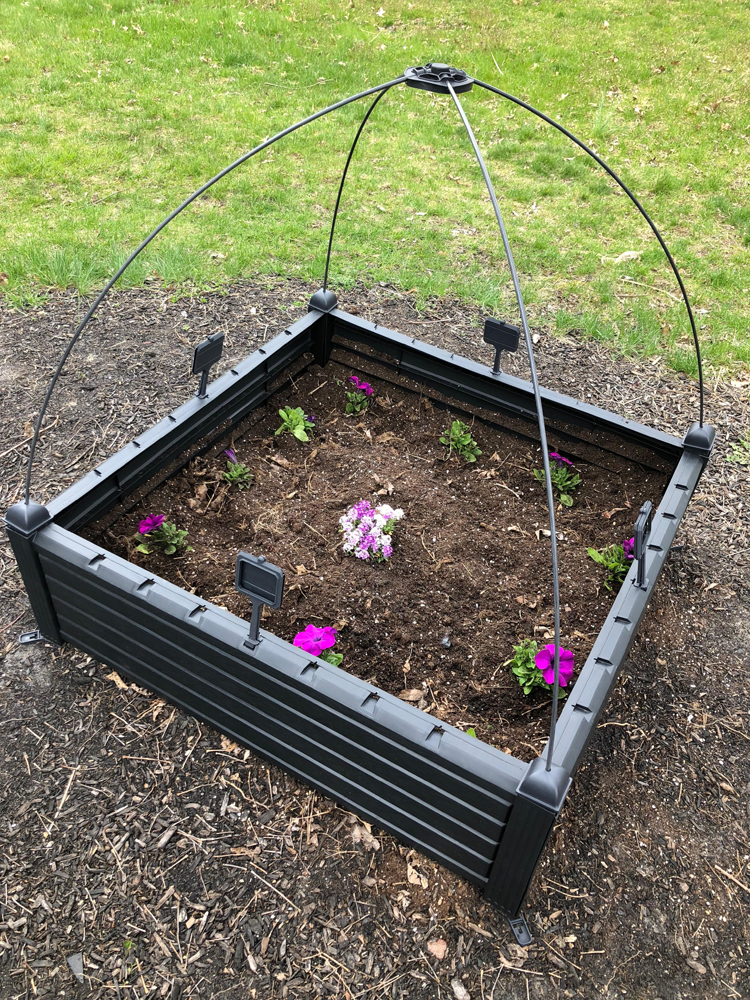 Salami Quiche
My family recently had a bunch of salami lunch meat that I didn't think we'd finish. (My husband bought the meat and purchased way too much!) We were getting sick of having sandwiches for dinner. Luckily, I found the Spicy Roast Beef and Pepper Jack Cheese Quiche recipe by Just a Pinch Recipes.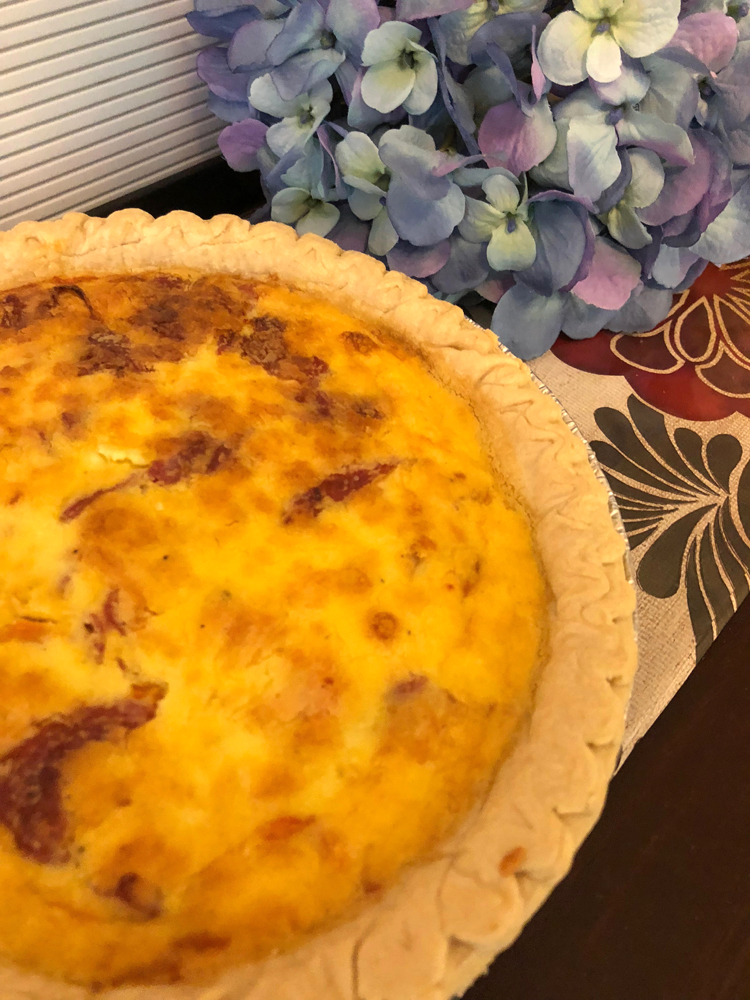 The recipe gave me the idea to make the same quiche, but with salami, instead! The quiche has already become a favorite meal for my family. I think I might buy some salami next week just to make the quiche again! (Check out the simple quiche recipe that I used at Just a Pinch Recipes.)
Keter Urban Bloomer
The folks at Keter also gifted me with the amazing Keter Urban Bloomer
. I cannot wait to put this raised gardening bed together! (It's supposed to rain most of the weekend sadly, but I hope to assemble it during breaks in the rain.)
I'm planning to put the Urban Bloomer on my home's paver patio, and to fill it with herbs. That way, I'll have fresh herbs at hand when cooking.
I love that the planter has a self-watering system and a drainage tap. That should make watering my herbs easier. I think that having herbs in the Keter Urban Bloomer will be a smart move — hopefully the planter's height will keep pesky critters out of my garden! I think the Urban Bloomer will be a pretty addition to my patio. Here's hoping I can get my herbs planted this weekend!
Puppy Class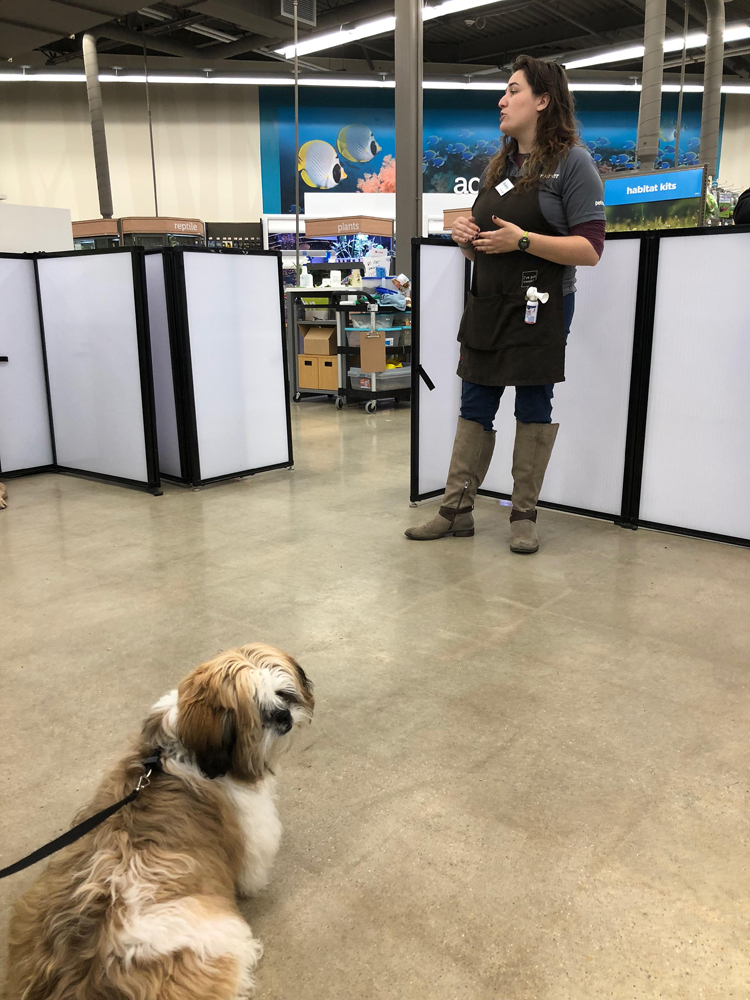 My daughters and I have been taking our 5-month-old Shih Tzu to puppy class on Saturday mornings. It's been a lot of fun. I have to say that I think our puppy is one smart cookie — he's doing pretty well at learning all the commands from class! (But as the instructor says, our pup is very food motivated, so it's no wonder. Feeding the pup treats is a big part of the class!) At the end of each class is puppy playtime. But our somewhat shy pup and one adorable Labradoodle pup in class have been holding back from the playtime. The other dogs in the group are quite frisky (and louder than my pup), and our two pups would rather just watch than play!