This post contains Amazon affiliate links. If you click on a link and make a purchase, I earn a small commission that helps to keep this blog running. Thanks!
Saturday Road Trip
My twin teen daughters, husband and I had a fun mini road trip with our puppy Mochi last weekend. We first hit a local hot dog/hamburger stand for lunch. We then went to Halo Pub, an ice cream place that sells homemade ice cream. Our puppy turned 5 months old over the weekend, so we gave him his first taste of ice cream! He got his own cup of vanilla ice cream and loved it!
Afterwards we went to Sayen Gardens, free public gardens in a neighboring town. I love visiting the gardens throughout the year, as there is always something new to see!
Sunday was the perfect day to visit! The weather was warm and sunny, there were plenty of daffodils, and some spring trees were in bloom. We felt very lucky to be there!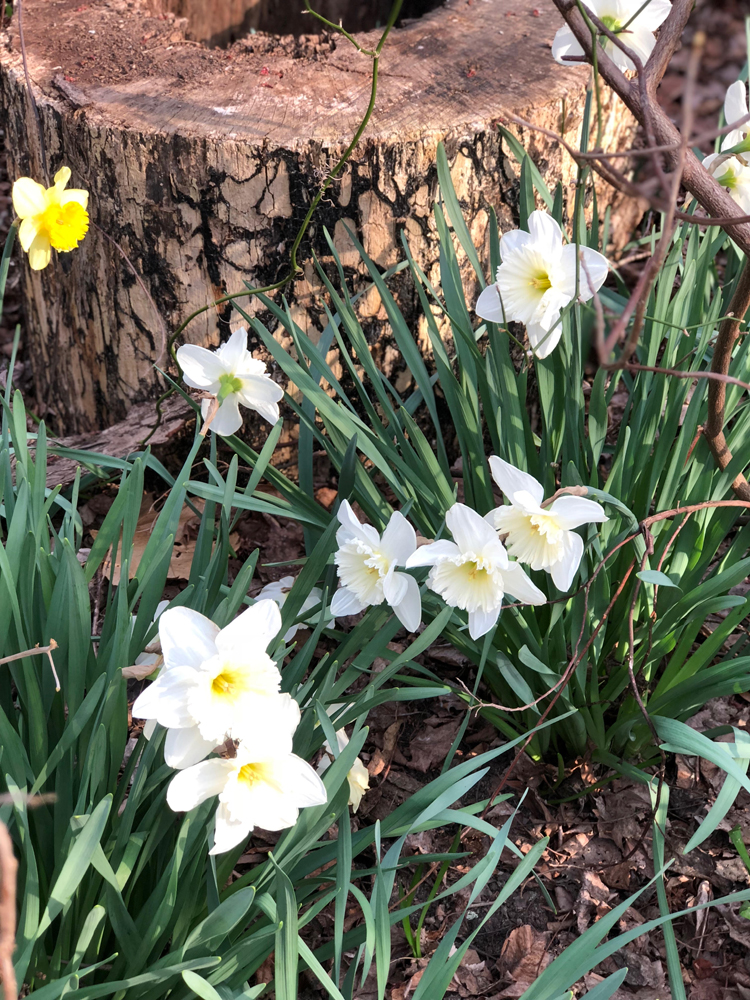 The puppy and family had so much fun! I am looking forward to planning more road trips to go on with our puppy this spring and summer.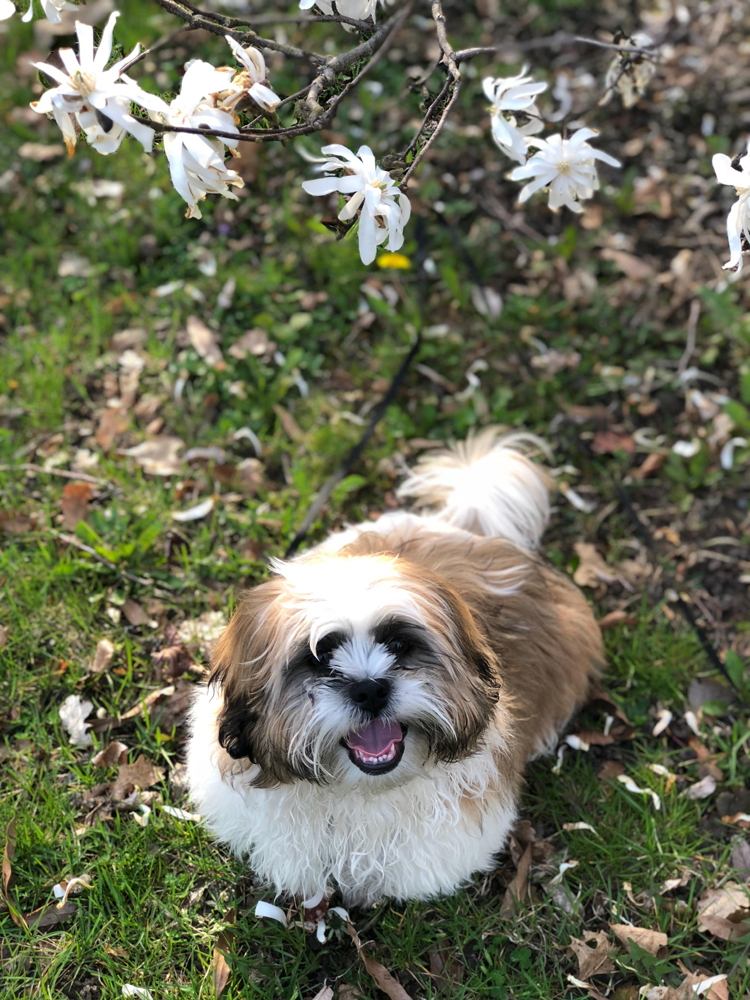 Drawer Organizing
The past few weeks I've been participating in the Drawer Organizing Blog Hop. It's been fun seeing how my fellow bloggers have been organizing their homes this spring. This week I organized some plastic drawers
in my home's master bathroom. The drawers now keep all the toiletries in my home's master bathroom organized.
I discovered that because of my previous disorganization, I have multiples of many items in my master bathroom. E.g., I won't have to buy dental floss, toothpaste and toothbrushes for a while now.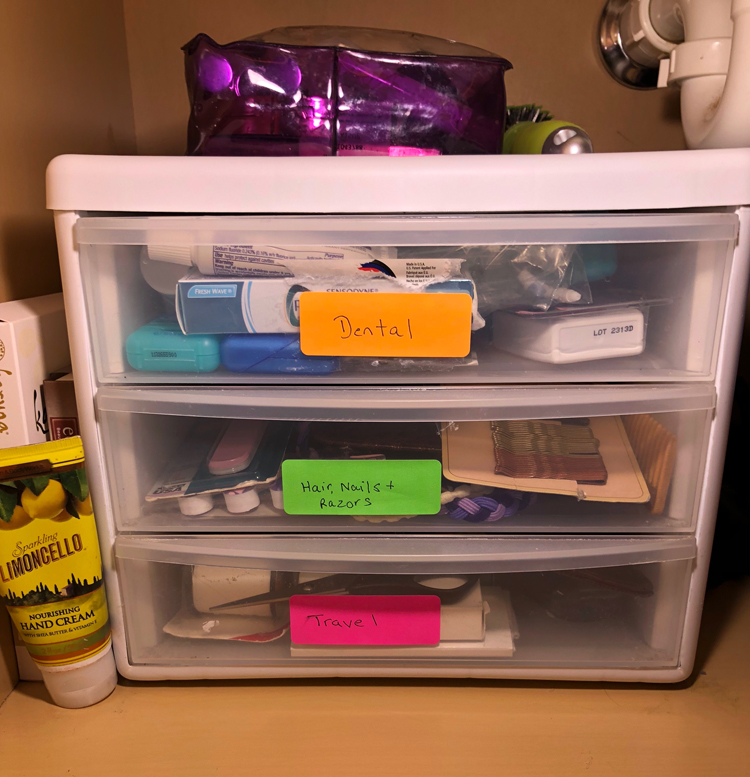 Next week, I'll be organizing my sock drawer. It really needs some organization! I actually have so many socks that I have a basket of socks that are perpetually missing their mates! (I think I have a record breaking amount of mateless socks.) Check back Wednesday to see how I did with my sock organization project!
Spice Organization
The Drawer Organizing Blog Hop has made me want to get more of my house organized! (Earlier in the blog hop, I organized a junk drawer in my home's kitchen and a drawer in my home's office/craft room.) I have long wanted to have a spot to organize my spices. Two years ago I converted a coat closet just off the kitchen into a pantry. But I still didn't have enough room to store all my spices!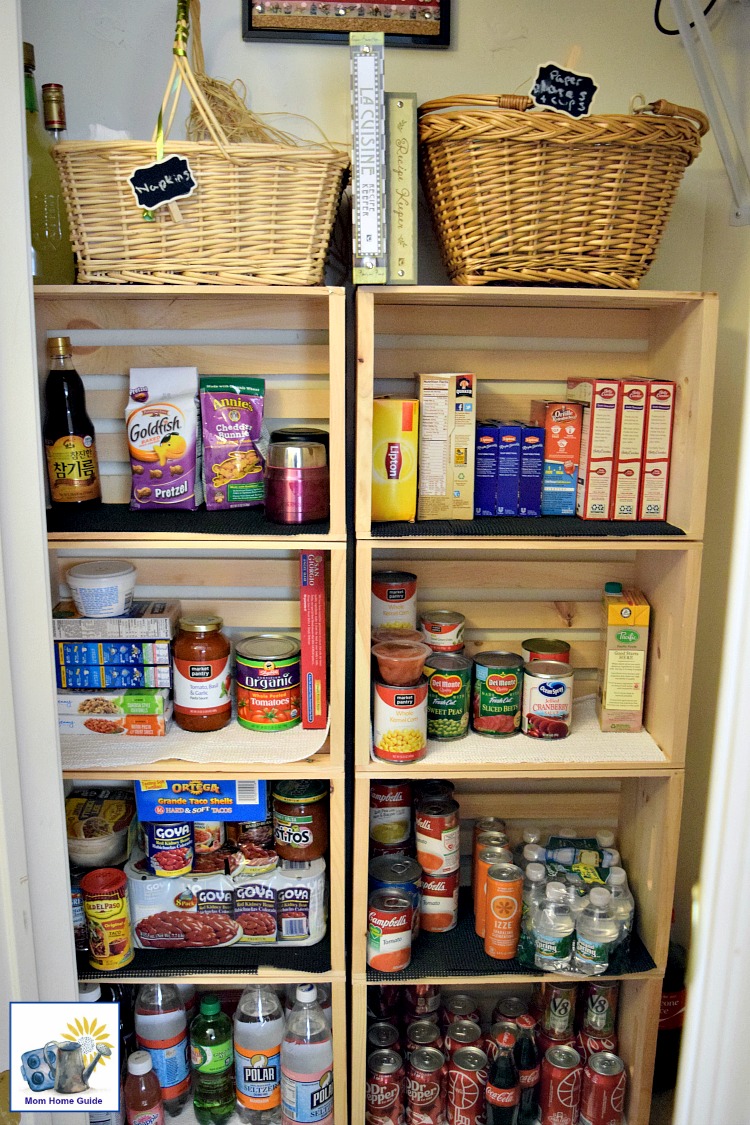 I've been searching for a way to create extra space for my spices. On Pinterest I discovered a set of magnetic spice tins
that can be stored right on the refrigerator. I ordered the magnetic spice tins from Amazon, and I am in love!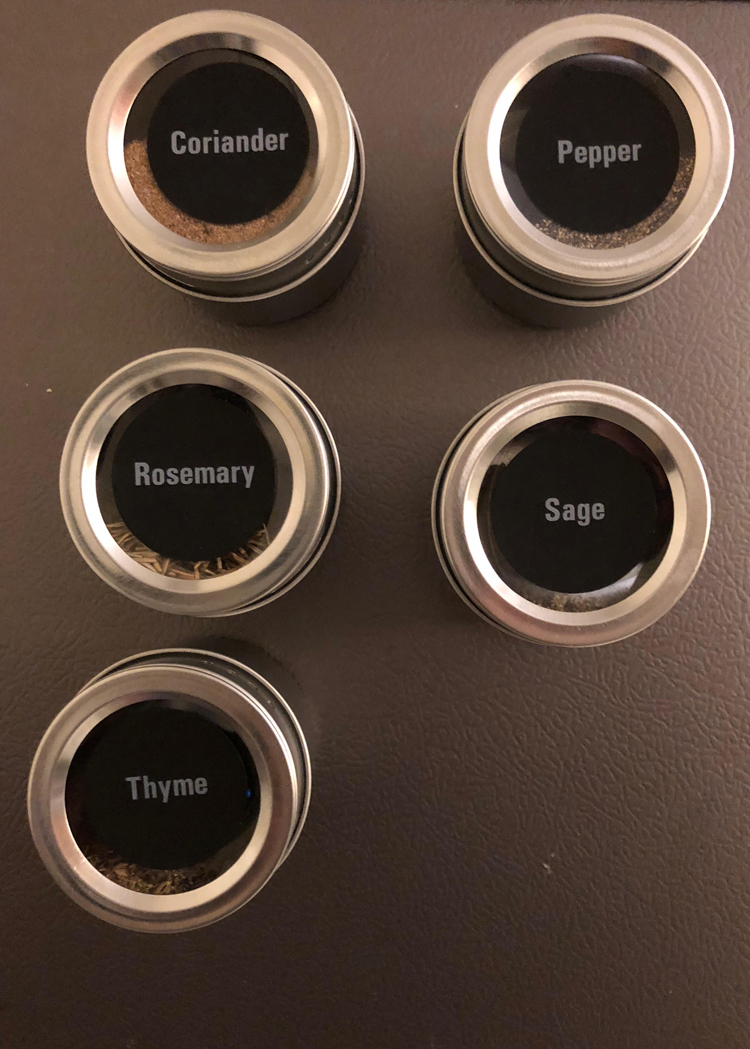 The magnetic spice tins
can be stored on a refrigerator. Each tin holds a whole bottle of spices and come with their own pre-printed labels.
The tins can hold a hold bottle of spices and have two differently sized openings that can be slid open to shake out the spices. I've transferred some of my spices to the tins so far, and will be moving more of my spices into the tins soon. The tins come with really cute pre-printed labels to mark the tins.
Book Signing
Wednesday evening I went to see the author Min Jin Lee at a book signing in Princeton. Lee wrote the novel, "Pachinko," which has recently become one of my favorite books. The book tells the story and hardships of several generations of a Korean family and follows their lives from their home in Korea and when they later migrate to Japan. I especially love how Lee develops the strong female characters in her book. I loved learning more about Korean history and culture. One thing I especially liked about the book was the detailed descriptions of how the characters prepared and made various Korean foods and dishes, as I am a fan of Korean food!
Lee also wrote "Free Food for Millionaires
," one of my husband's favorite novels. I got our copies of "Pachinko" and "Free Food for Millionaires" signed at the book signing.
At the book signing, I loved hearing how Lee came to write "Pachinko," and found her very down to earth. I got to speak with her when I got my books signed and found her very personable. I was so happy to be able to meet her!
Summer Road Trip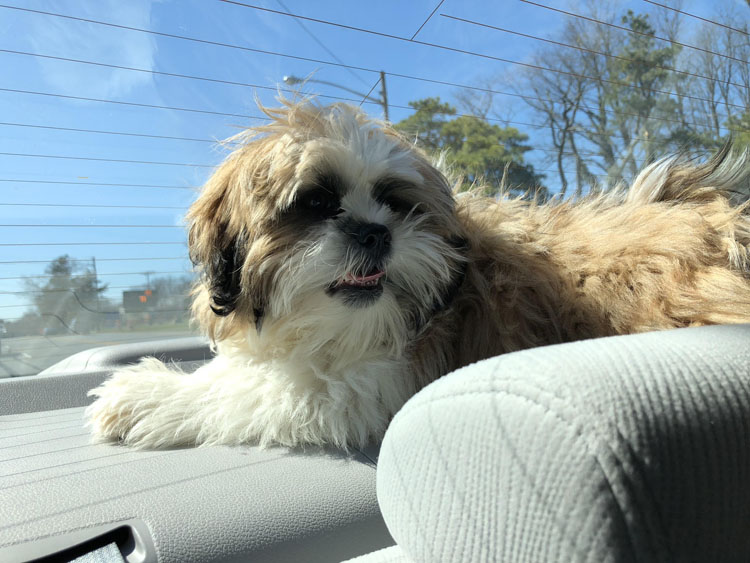 I am hoping to plan a summer road trip for this summer that my husband, daughters and I can take with our puppy! I've been thinking that it would be fun to drive from our home in New Jersey to Vermont. I think it would be wonderful to visit the picturesque town of Stowe, VT. I need to research hotels that allow pets. I also need to determine how to break up our trip and find towns along the way that we can visit. I'd like to only drive 2-3 hours a day, if possible. One town I've been thinking of hitting along the way is Lake Placid, NY. I just love pretty lakeside towns. If you have any suggestions on where to stay in eastern Upstate New York or in Vermont, let me know!