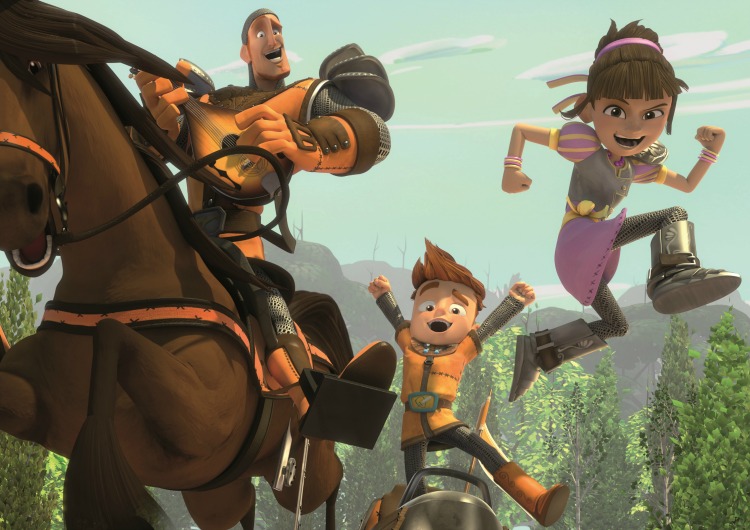 Have your kids seen the new animated series for kids from TeamTO called My Knight and Me? This adorable show airs weekdays at 12 p.m. (ET/PT) on Cartoon Network. This series, for children 6-10, follows the quests of three knights in shining armor — street-smart Jimmy the Squire; daring Cat the Princess; and Jimmy's dad, the chivalrous Henri of Orange. Together, the threesome set out to brighten the Dark Ages while having fun!
To celebrate this series, I thought it'd be fun to share an easy knight-inspired family craft that you can do with your kids. For this craft, all you need is some felt, a family crest template, simple school glue and some paper embellishments to decorate your crest. I have a huge stash of paper embellishments for scrapbooking, so I raided those supplies for this craft. This craft is a fun family activity to share with your kids.
Family Crest Craft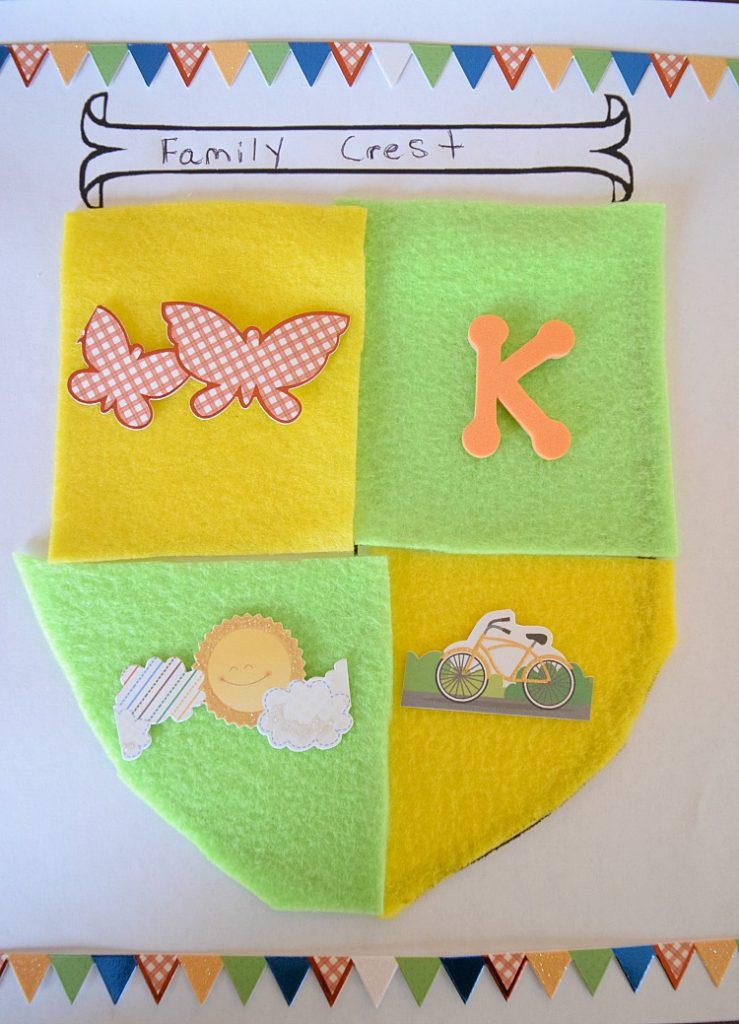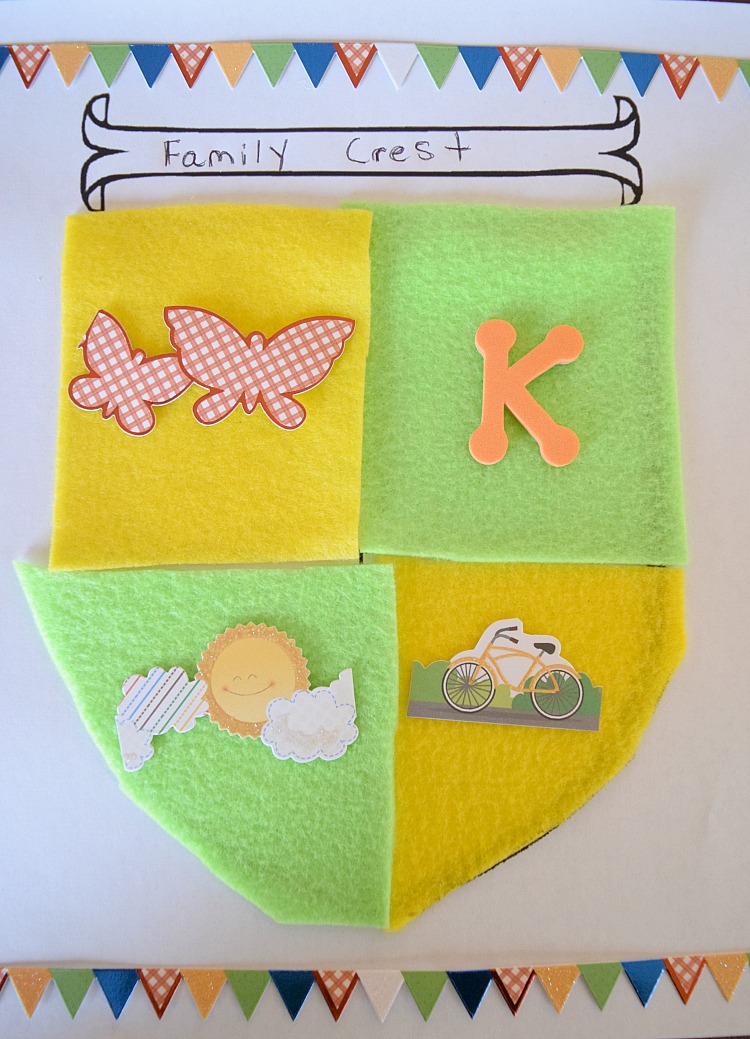 Knights used to wear coat of arms to identify themselves. These coat of arms often include a crest or geometric shield area with symbols to distinguish themselves. To create a family shield for your family, pick out a monogram and symbols with your kids that could represent your family. For our craft, my kids and I picked out symbols that represent things we like to do together. But you could also pick out images that represent where you live, your family's history, etc.
To create your crest, you'll want to first draw a family crest or shield, or print one from the Web. I found the template for the family crest my kids and I made online.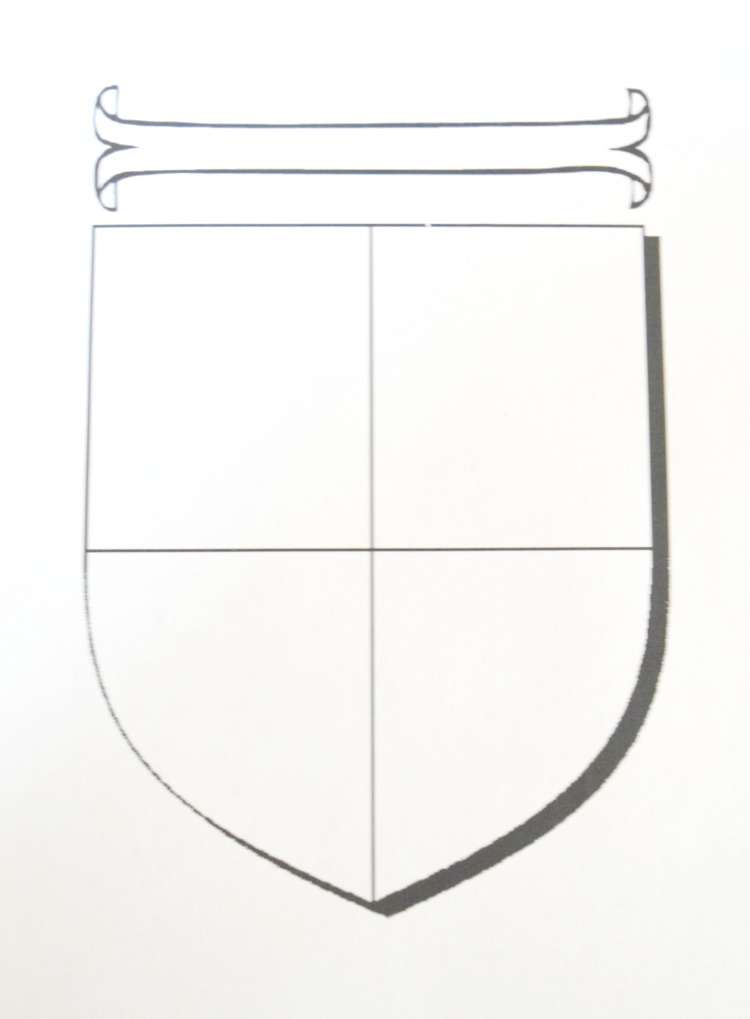 How to Make a Family Crest
For my family's shield, we picked out a K letter to represent our last name, and images that represent activities we enjoy together. So our family crest includes butterflies — we enjoy spending time outdoors together and butterflies remind us of summer, a large sun, and a bicycle. My daughters and I all got new bicycles last year, and we like to go bike riding together.
To put our shield together, we simply pasted the felt and the images onto our shield template. Our family crest was simply made — we wanted to show a simple craft that even young children can put together. But, you can make your shield as elaborate (and as large) as you like!
I hope you have fun watching My Knight and Me and crafting a family crest with your kids!