This post may contain affiliate links, at no additional cost to you.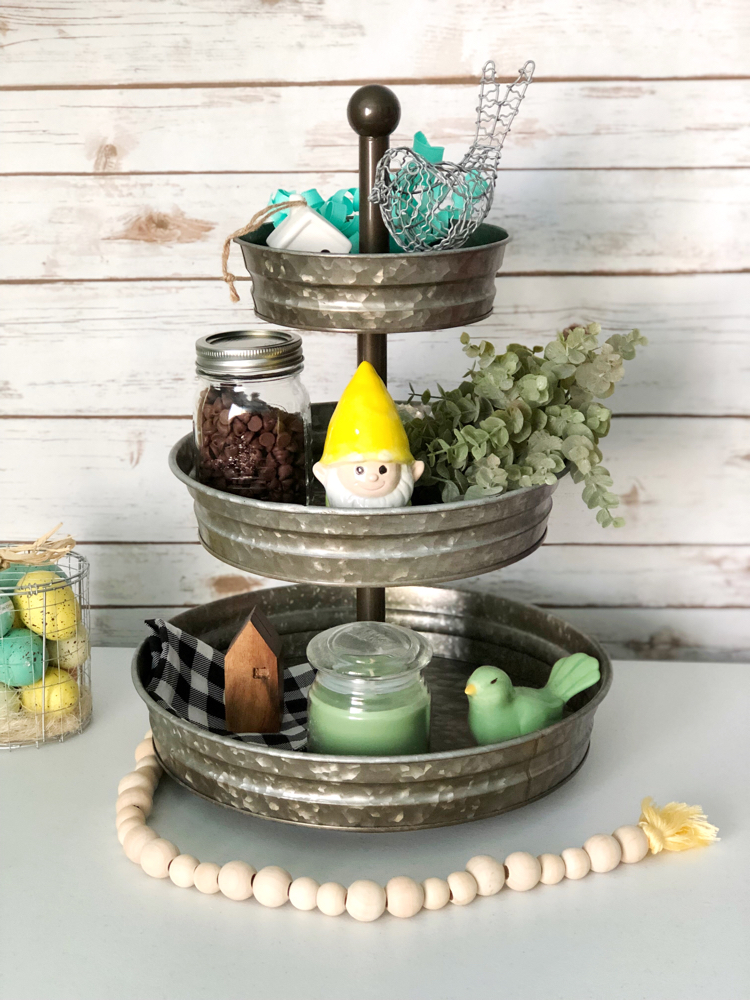 If you spend a lot of time on Instagram and Pinterest, you've probably noticed tiered trays are popular. A tiered tray has 2-3 trays stacked above each other on a single stand. You can DIY a tiered tray, or you purchase one. My 3 Tier Serving Tray
is from Amazon.
Tiered trays are fun to decorate because with tiered trays, a little decor goes a long way — you are essentially decorating a really small space. So, it's quite easy and fun to change your tiered tray's decor on a whim. I find that often I can use supplies already on hand to decorate my tiered tray.
A tiered tray can be used in almost any room – e.g., a kitchen, living room or bathroom – to add seasonal decor to a space.
Spring Tiered Tray
I decided to style my tiered tray for spring. I'm looking forward to spring weather! (Mark your calendars for March 20 for the first day of spring!)
I adore spring because it kicks off gardening season! With spring in mind, I've added garden greenery and spring odds and ends to my tiered tray. Garden gnomes make me smile, so I added a gnome I hand painted a few years ago.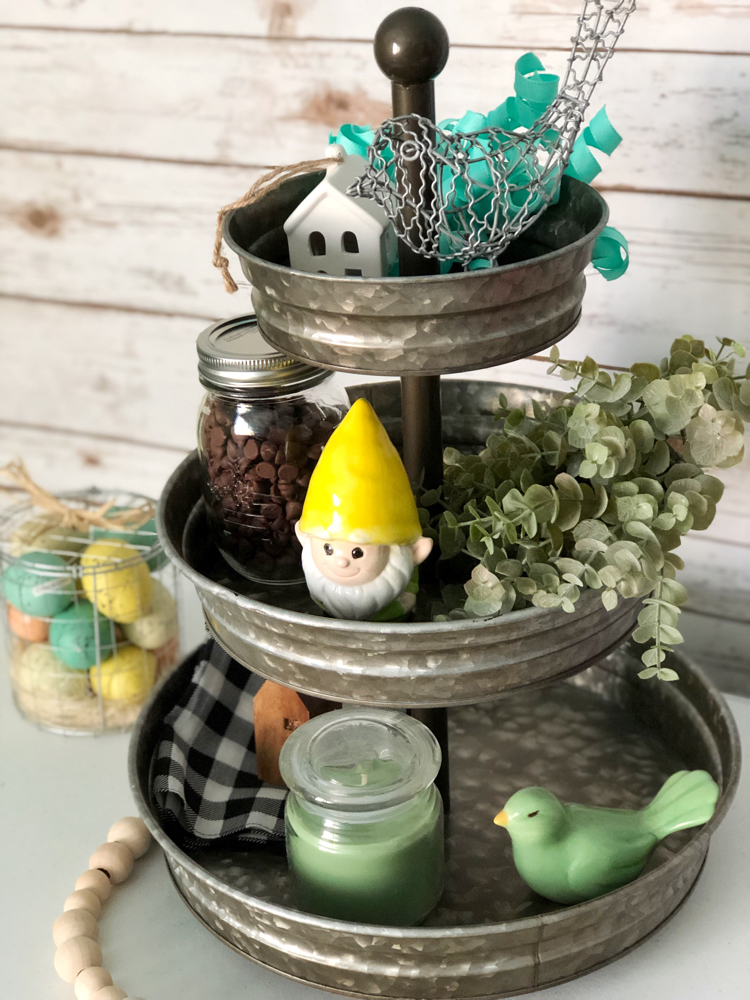 My spring tiered tray has two mini houses — one ceramic and one wood. I love those miniature houses! (You might have noticed those mini houses on my Valentine's Day tiered tray. Also on my tray is a cute wire bird I picked up recently, and a ceramic bird I had painted at a pottery place a few years ago. I love it in the spring when migratory birds return.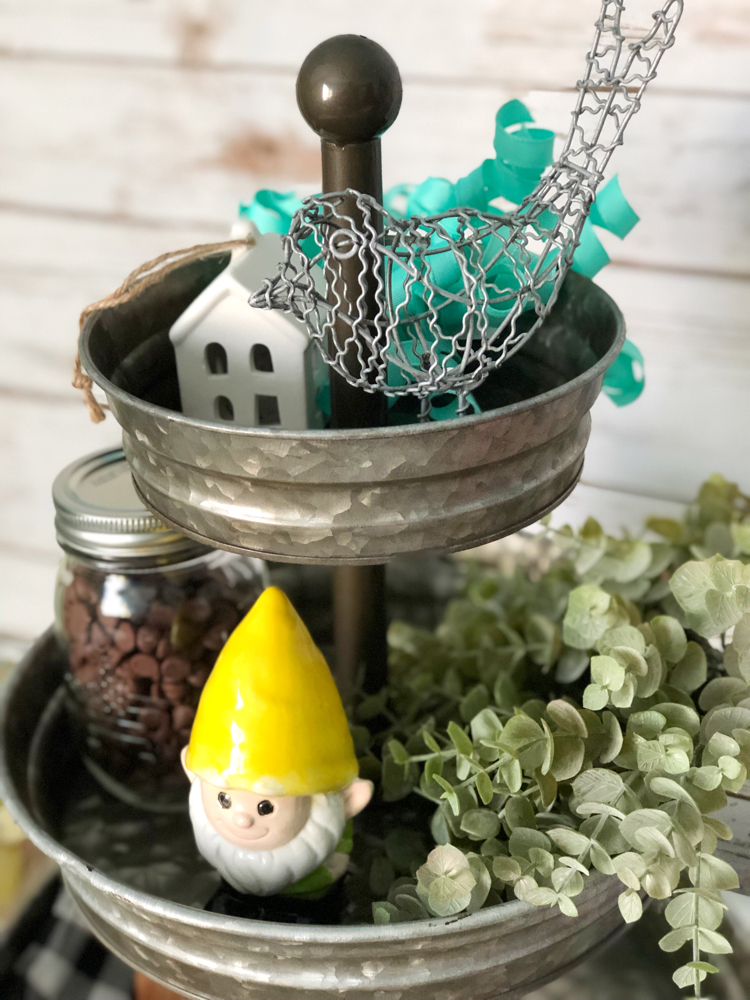 On the second tier of my tiered tray is a mason jar filled with chocolate chips. Recently I've been storing my stash of baking chocolate chips in mason jars, and I love the way these chip-filled mason jars look!
I recently purchased some speckled eggs to add to the tray. But the container they came in is wired shut, so I opted not to cut open the wire basket. But, they look cute next to the tiered tray.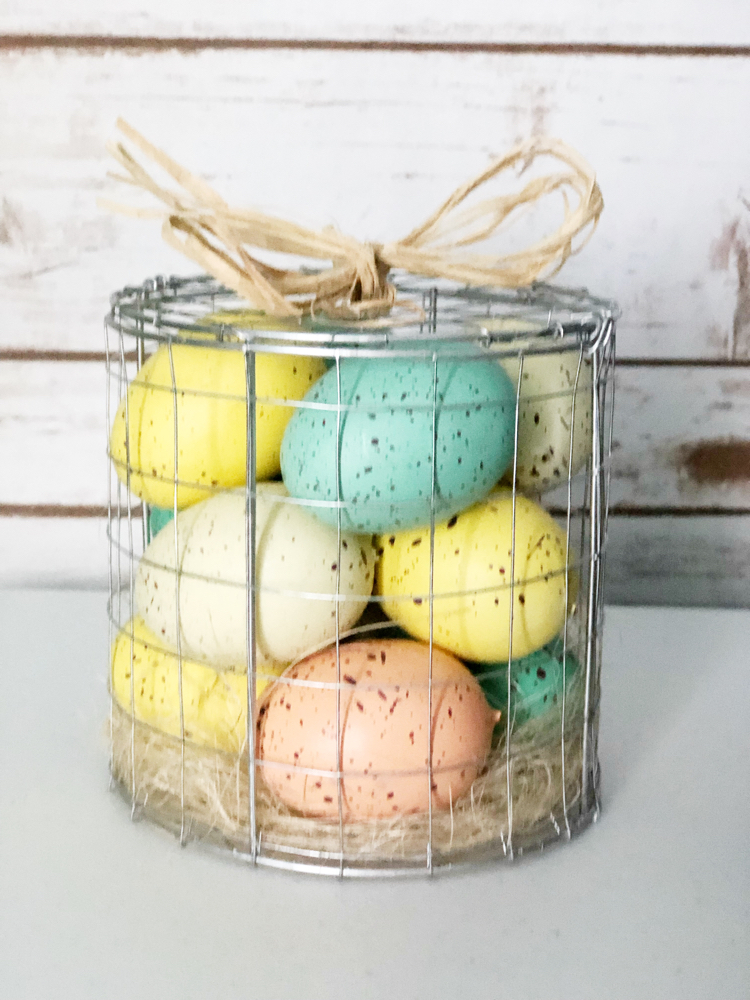 The beaded wood garland was made for my by my friend, Carrie of Curly Crafty Mom. I love adding sentimental objects from friends and family to my decor!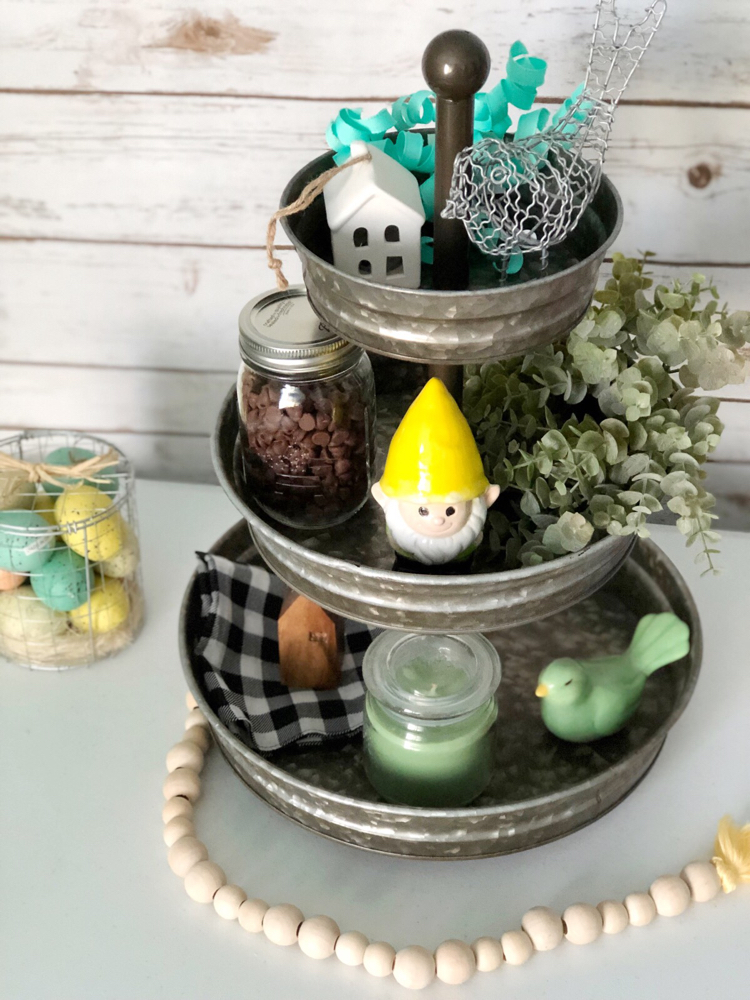 This project was shared at the Homestyle Gathering Party.