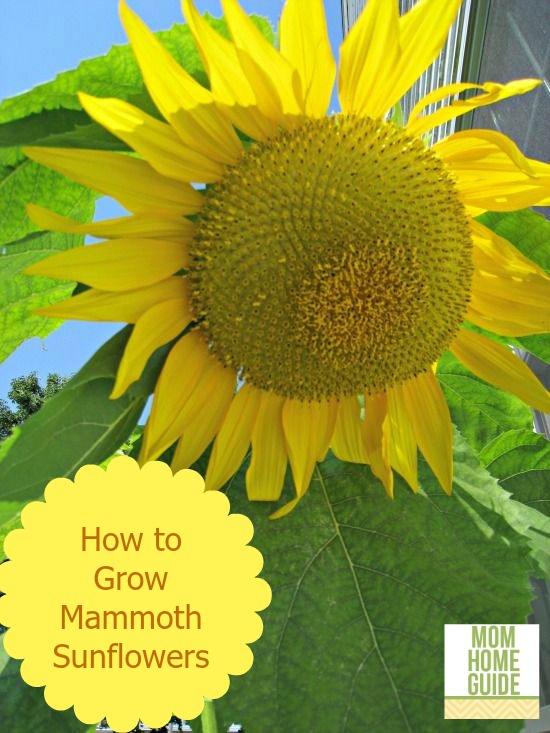 As August nears its end, I have been relishing the new sunny perennial garden that I planted this summer along the southern side of my home. I will be sad when the summer garden season comes to an end!
I have especially been enjoying the mammoth sunflowers that are blooming in the center of my new summer garden. The smallest of my sunflowers is about 5 feet high, but I think the tallest is at least 10 feet high! The first of my sunflowers began blooming about a week or so this August, while one sunflower — the tallest — just started blooming today. I totally am going to be planting some more mammoth sunflowers next summer!

Large Mammoth Sunflower
I have noticed, however, that the first mammoth sunflower that has bloomed has started to droop from the weight of the sunflower — a problem that I've read is common with these mammoth sunflowers. I am going to have to look into getting bamboo stakes from my local garden store for these sunflowers.
Mammoth Sunflower View
One thing I adore is how my home's new sunny garden is just outside a window, so my children and I can enjoy the view of our beautiful mammoth sunflowers even when we are not in the garden! But we also like to go outside and enjoy the view, too.
When I am not admiring the sunflowers, I also enjoy looking at the gorgeous purple perennial phlox that I planted this summer — they have been blooming for weeks! I love that with any luck, the phlox should bloom again next summer. I've even read that I might be able to harvest the sunflower seeds from my mammoth sunflowers to plant next spring, so I will be trying that, too!
The only disappointing thing about the sunflowers has been that even though I planted two full seed packets for mammoth sunflowers, I only got three sunflower plants this summer — a critter dug up most of the seeds and ate them before they sprouted. So, I am certainly going to be reading up on how to plant sunflowers  (for next year)!
If anyone has any tips on how to keep squirrels and other critters away from newly planted sunflower seeds, please let me know!