This post was sponsored in part by Keter Plastic, one of the world's leading manufacturers and marketers of resin-based household and garden consumer products. This post contains Amazon affiliate links for your shopping convenience.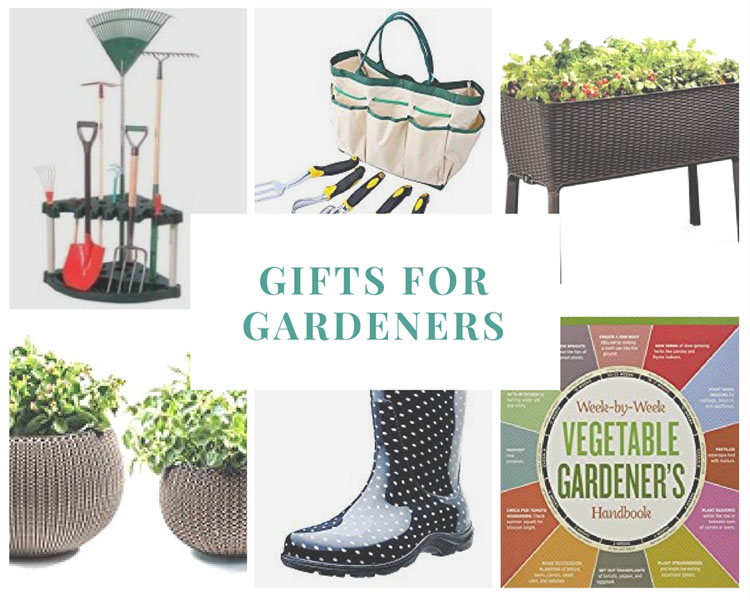 Christmas is one of my favorite holidays — I love the special time that I get to spend with family and friends during this season. But as someone who loves to garden and play in the dirt year-round, this season and the approach of winter can make me sad! I know that it will be several months before I will be gardening again. That's why I love the idea of giving gardening gifts. Is there a gardener or two on your Christmas list this year? These gift ideas will make any gardener's smile grow wide.
Textured Resin Planters
The gardening season is over here in the Northeast, but it's not too early to start getting ready for the spring season! Gardening enthusiasts or those with a green thumb on your list will be sure to appreciate these Keter Cozies Plastic Planters (Set of 2)
. These beautiful and sturdy planters can be used as pretty pots for houseplants in the winter, or can be planted with daffodils or other spring flowers in the spring.
7 Piece Garden Tool Set
This 7 Piece Garden Tool Set
is a great all-around gardening set with a trowel, cultivator, weeding fork, transplanter, weeder, pruner and tote bag. Plus, the aluminum tools are rust-proof with comfortable soft-grip handles.

Waterproof Rain & Garden Boot
Gardening can get quite messy, so it's helpful to have a nice set of waterproof rain and garden boots
. This polka dot set of gardening boots is practical and pretty, too!
Patio Garden Flower Planter
The raised Keter Easy Grow Patio Garden Flower Planter makes gardening easier on the back with its raised height — you don't have to stoop to garden in this planter. This planter looks great on a patio, deck or balcony and can be planted with veggies, herbs or flowers. It has a water gauge and drainage tap to avoid over-watering, too.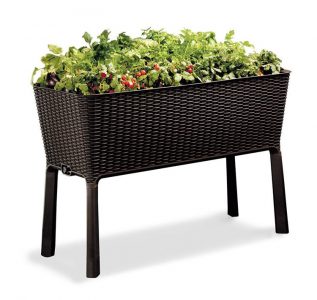 Week-by-Week Vegetable Gardener's Handbook
The Week-by-Week Vegetable Gardener's Handbook
helps gardeners — whether they are novice gardeners or experts — plan out their gardening year. The guide includes week by week to-do lists that let you know when to do what, like when to plant your seeds and when to harvest your veggies.
Compact Corner Tool Rack
For those of us anxious to get back to gardening come spring time, winter is the perfect time to prep for the next growing season and get one's gear organized. This compact corner tool rack only takes up a small corner in a garage or gardening shed, but can store up to 24 hand and long-handle gardening tools.