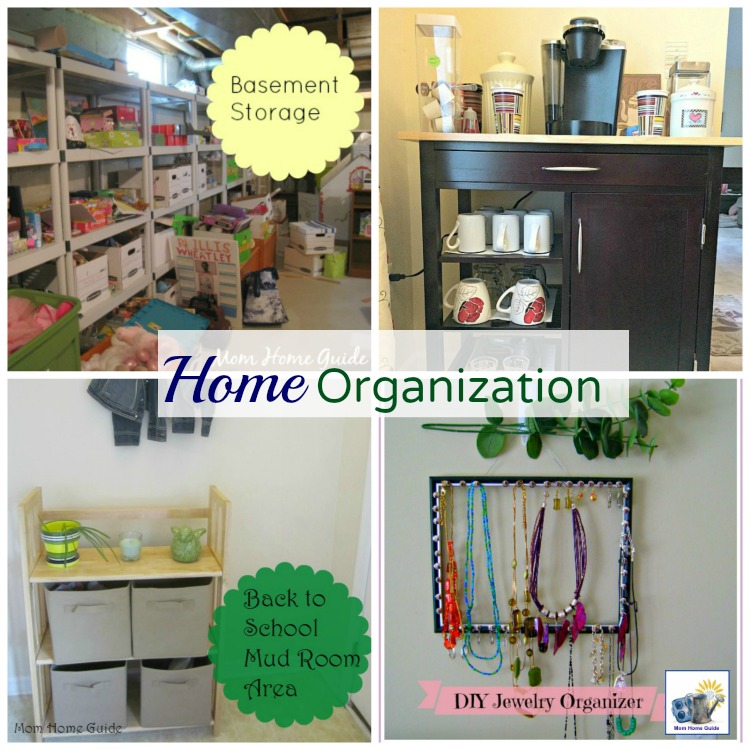 Hi, everyone! Today is a fun day, because it's the next installment of the Make It Happen Blog Hop! Each month for the Make it Happen Blog Hop, my blogging friends and I challenge ourselves to take on something new that's out of our comfort zone. This month, it's all about getting organized! We'll all be sharing our organization tips and strategies!
I've been working hard to get my house organized! I've gotten some things done, but I have a long ways to go — I am not an organized person by nature, LOL!
Organized Coffee Station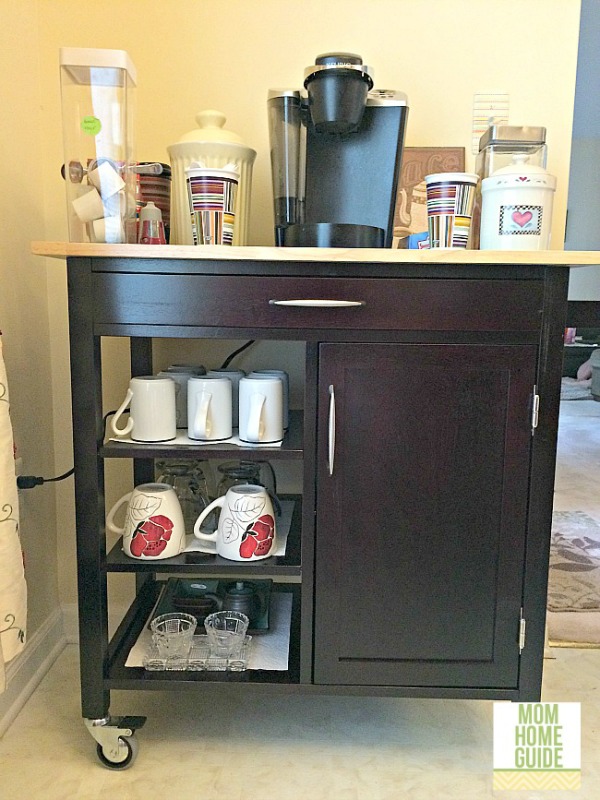 One of my favorite organization projects of late is my kitchen's new beverage cart! The star of my kitchen's beverage cart is our Keurig coffee maker. My family loves using our Keurig to make coffee, hot tea, iced coffee, hot chocolate and hot apple cider with our Keurig! I regularly stock the beverage center with coffee and cider K cups, and with cocoa and tea! On the cart I also store a bowl of sugar (I like my tea with milk and sugar), and a variety of tea and coffee cups! I got both my mocha stained Winsome Mali Kitchen Cart
and Keurig Coffee Maker
from Amazon.
Entry Hall Mud Room Area
One area of my home that I struggle to keep organized is the mini mudroom area by my home's front door! My home has wall to wall carpeting, so my husband, kids and I take our shoes off immediately when we enter the home. We store our shoes in cubbies that I placed by the door — everyone has their own cubby. Unfortunately, our shoes always seem to spill out of the cubbies (because we have so many). So I am trying to figure out how to keep everything organized — my family seems to like storing our shoes right by the door! I got my Winsome Wood Foldable Shelves
from Amazon, too!
DIY Jewelry Organizer
I needed something to organize my jewelry so I could find what I need right away, so I turned to a Pinterest idea I found to make a DIY jewelry organizer! I simply took a picture frame, removed the glass insert and added thumbtacks along the perimeter of the frame. The thumbtacks give me a place to hang my earrings and necklaces! This easy project has really helped me get out the door quicker in the morning!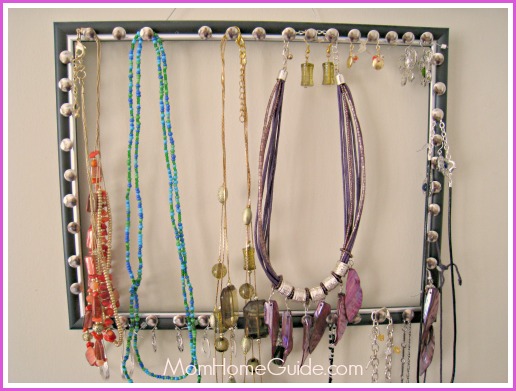 Organized Basement Storage
My biggest organizational hurdle in my home is the basement! My family has so much stuff stored down there! I'd love to weed out some of the things that are down there — the basement is my most daunting project! I am hoping to spend a few hours a week organizing my home's basement, so the space can become more user-friendly. I'd love to put a ping pong table down there someday!
The biggest strides my husband and I made in organizing the basement was when my husband put in a line of shelves along one wall of the basement. I was thrilled! Now, I just have to get to organizing those shelves. I also need to work on creating just one storage area for all the boxes in my home's basement — currently, boxes are strewn throughout the space!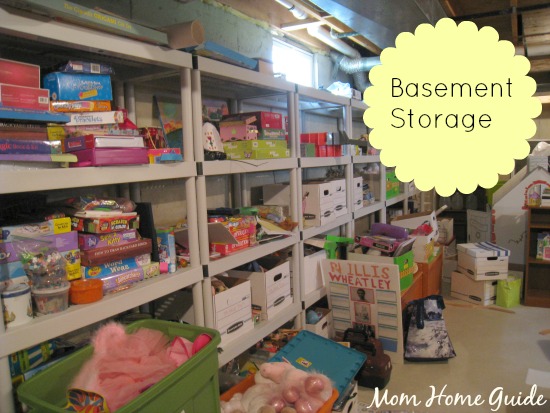 Blog Hop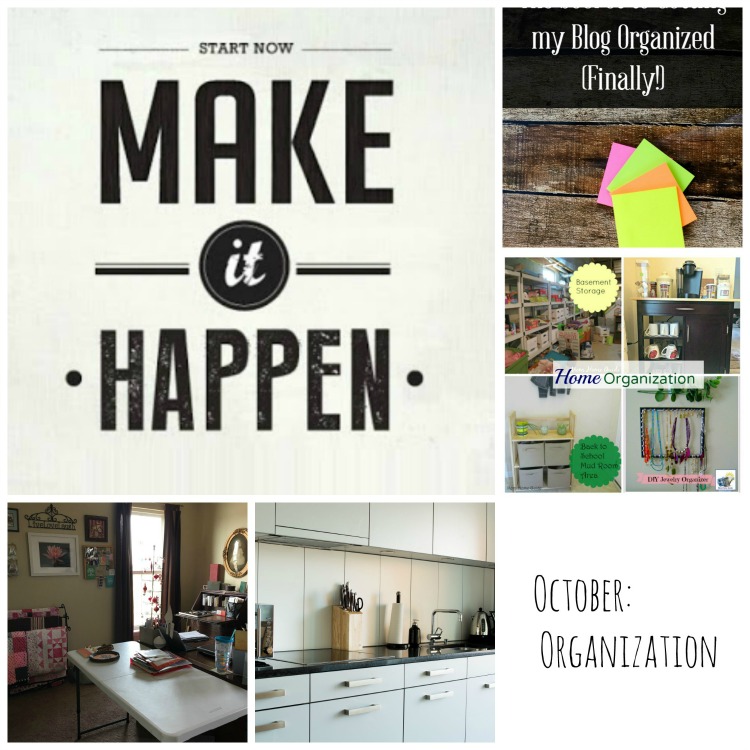 Be sure to stop by my blogging friends' blogs to see what challenges they decided to try this month!
Lauren Caris Cooks Kitchen Organization
Our Good Life Work Space Organization
Tikkido Blog Organization