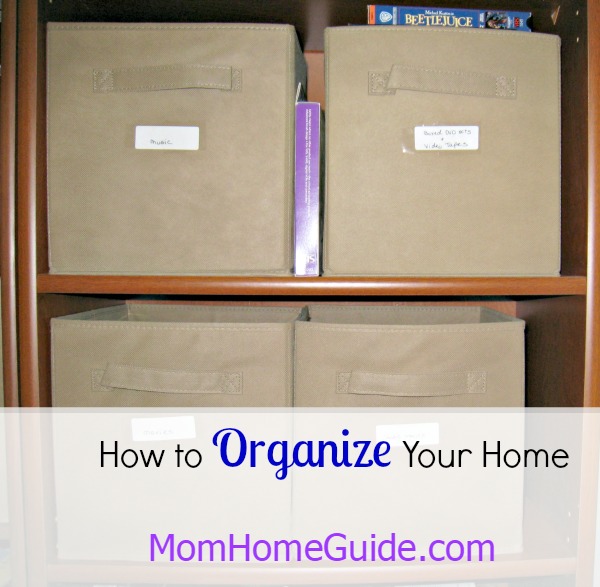 When my husband and I moved into our house, our home, save for a small pile of boxes in the basement, was blissfully empty. We wondered how we would fill the house! Now, some 12 years later, our house is filled with so much stuff that I don't know what to do with it all! I am constantly working to organize it all.
An Organized Chaos
The biggest problem in my house is that nobody (except for me) really wants to get rid of anything. While I've been dutifully emptying my unneeded stuff out of our home bit by bit, the other members of my family have been clinging to nearly every possession! My kids offered to sell some of their old toys in a recent garage sale, but sadly, there was very little they were willing to sell.
Luckily, we have been able to contain our mess to just a few areas of our home:  the basement, a small unused spare bedroom, and sadly, our master bedroom! I will share with you my progress in neatening up those spaces within the next few months.
A Clean Living Space
The neatest room in my house is my home's living room – I am very happy about that! A room that was once held two toys boxes and often had toys on the floor now has a beautiful new sofa, ottoman and area rug! The sofa was my Christmas gift last year, and I have to say that the sofa goes a long way in making me feel happier about our home! I love our new living space and recently redecorated the living room for fall!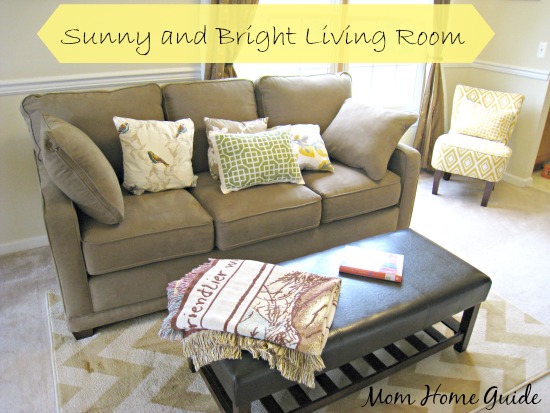 See how nice and empty the space is? I love it!!
To the Rescue
Luckily, a few months ago, my husband put up wall to wall shelves up along one length of my home's basement. (Thanks, honey!!) Those shelves have been a godsend! Lately, I have been using those shelves to sort my kids' toys and to get them up off the floor. Sadly, my work often becomes undone after a play session down in the basement, so I will have to put my kids to work and have them neaten up the space.
Cleaning House
While most of my work in the basement is spent sorting and organizing toys, I sometimes donate items my family no longer needs to make my job much easier! This morning I spent just one hour in the basement, and I was able to donate three large garage bags of stuff to my a local thrift store, Greater Goods Thrift Store. Money from the thrift store's proceeds go toward the charitable organization, Rise, which runs a food bank and helps local struggling families. I feel doubly good about donating my unneeded things to the thrift store: It helps me to create some space in my home's basement, and I know that my unneeded belongings can help other families.
More to Do
Check in to see how I do against the daily battle against clutter in my home! Over the next few weeks, I will be sharing strategies for conquering clutter, and the progress I make on getting rid of the clutter in my home's basement and in the living areas of my home. Wish me luck!
Related articles across the web