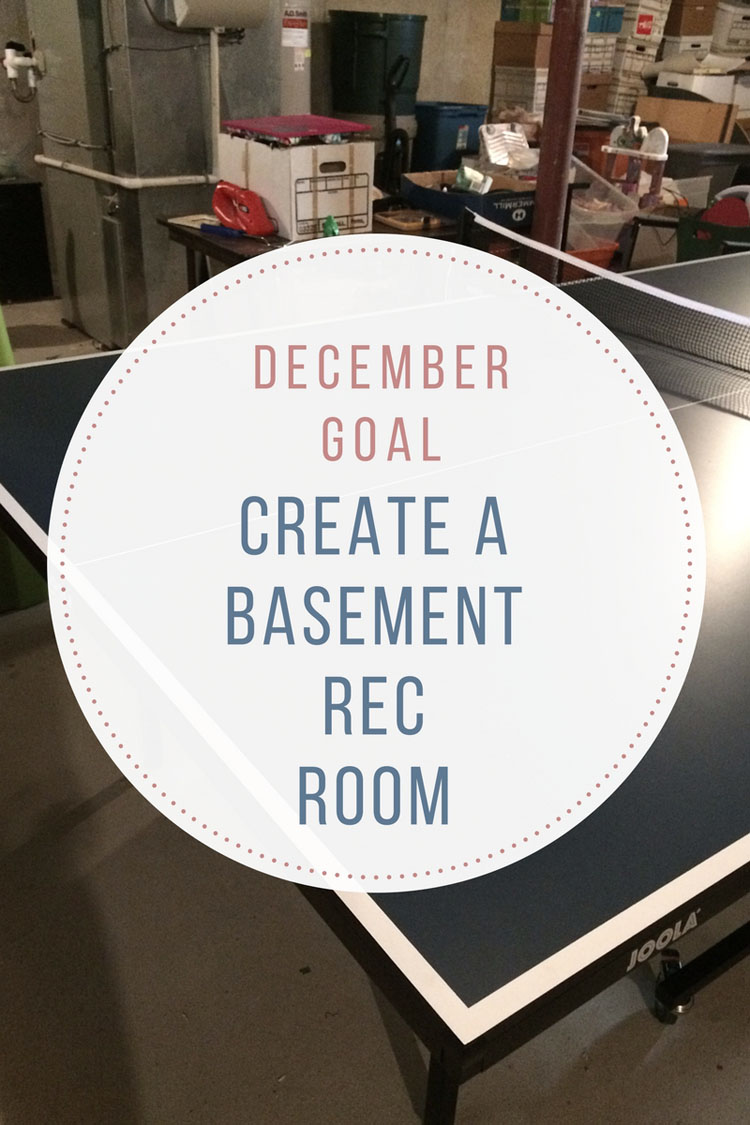 Hi, everyone! Welcome to this month's 12 months of goals post. Once a month, my friend, Carrie of Curly Crafty Mom and I each set a monthly goal for ourselves. We've found that setting small achievable goals is a great way to get stuff done!
I'd like to work on clearing out some stuff from my home's basement for my goal this month. We have a lot of junk down there! Now that my daughters are teens and like to have their friends over more often, it would be nice to have a big space for them to host their friends. My home has a very open floor plan, so the only private space they have now are their rooms.
Creating More Space in the Basement
I've already gotten a ping pong table for my daughters to enjoy in the basement. But it's so messy in that space that if you miss a ball, you aren't likely to find it again among the boxes!
My daughters are now willing to let go some of their toys from when they were small, so I would like to donate some of those.
There are also some old furniture items that I'd like to get rid of. I hope to donate the furniture to a local charity that provides homes and furnishings for families in need. For a small monetary donation, I can arrange a pickup of the furniture items in my home and basement that I no longer need. (I am thinking of also getting rid of the mattress set in a spare bedroom to create more office space.) Goodwill is also a good option for getting rid of clutter. Did you know that when you donate no longer needed items to Goodwill, you help create jobs and important training in your local community. (87 cents on the dollar of every purchase from a Goodwill goes towards local job training opportunities.) It's a win-win situation!
You can find your nearest Goodwill store at http://www.goodwill.org/locator/. One of my daughters love thrift shopping, so I know we'll be heading to our local Goodwill. I just hope we don't bring home too much stuff!
The funny part is that I'm always donating no-longer needed items to charity, but the amount of stuff we have in our home never seems to diminish!
My November Goal
In November, I set a goal of making room in my home's upstairs hallway for a new Christmas tree. I accomplished that goal.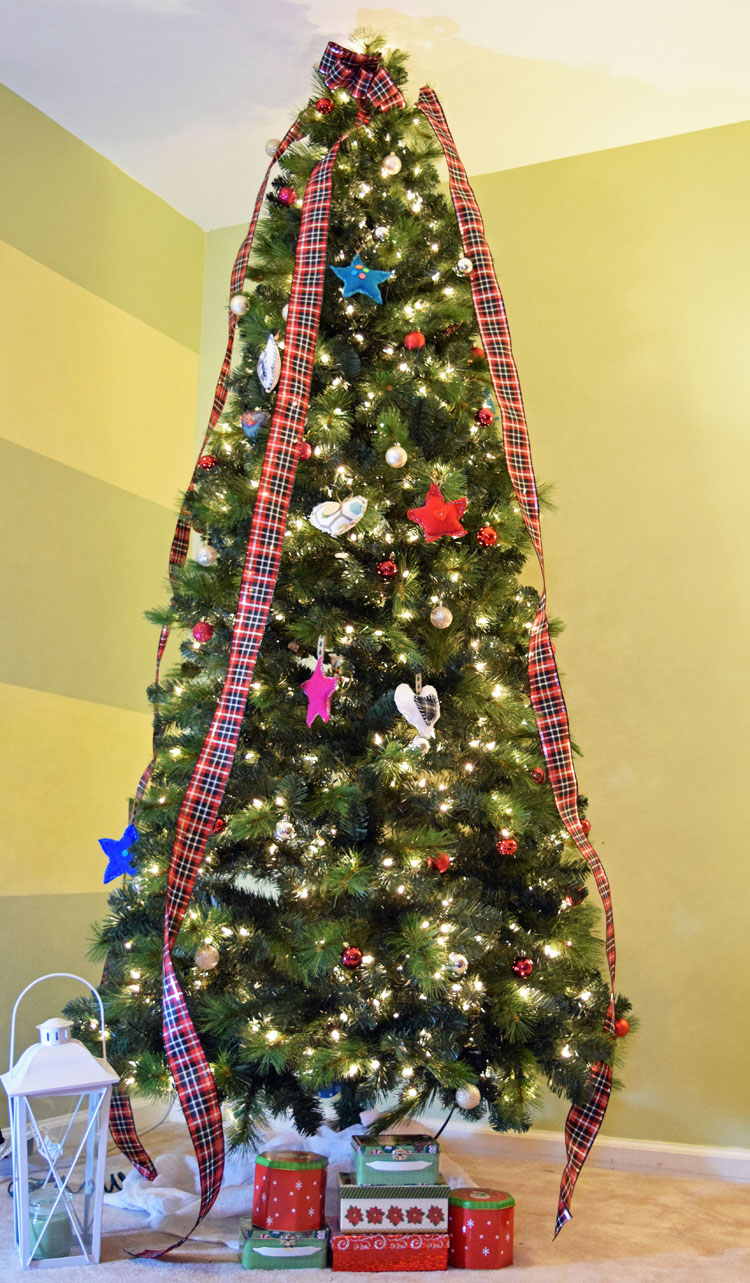 Sadly, though, I relocated some fish we had in a big fish tank in that hallway, and they all died! (I got a smaller, new tank for the fish – a large fish tank used to be where the tree is now.) I forgot about "new tank syndrome" — fish don't do well in new tanks in which a healthy protective bacteria hasn't been established yet. I feel badly that I accidentally killed off my daughters' fish! (Six fish in all died.) I am hoping to get a new fish tank established for my daughters. Those poor fish took one for the team so my family and I can have a cleaner hallway area!
Carrie of Curly Crafty Mom is sharing her December goal today, too, so stop by her blog to see what she has planned for this month!