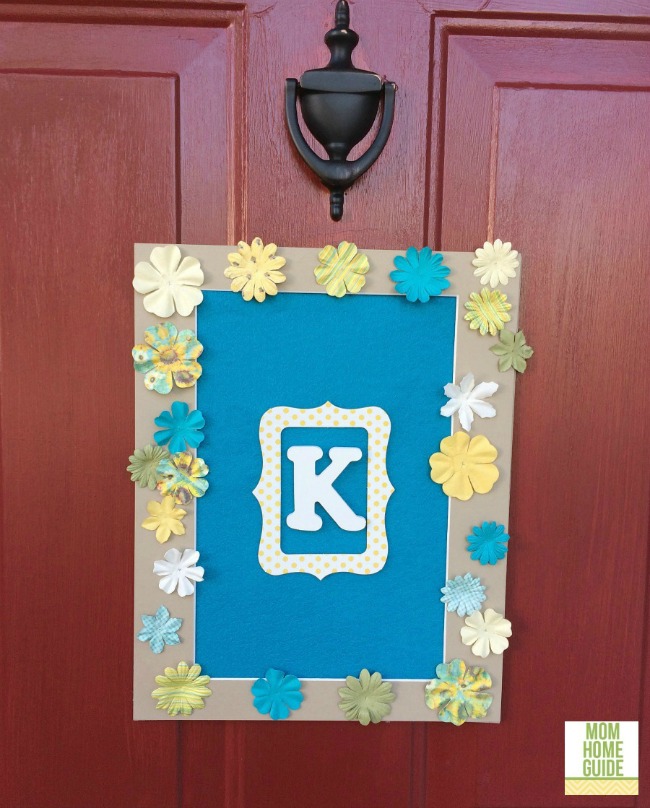 Hi, everyone! Today I am guest blogging at The SITSGirls blog. I am sharing a really simple and pretty framed monogram craft that I made for my home's front door. The monogram — with its flowers — is perfect for this month — and its May flowers — and adds a fun boost of color to my home's front door!
All the items I used for the door monogram were inexpensive and easy to find at my local craft store. I used Command Picture Hanging Strips to hang my door monogram, so the whole project was super fun and easy!
For the full tutorial for this project, please stop  by my guest post tutorial at The SITSGirlsblog and Inspiration Spotlight.
This post has been shared at : Work It Wednesday.