Before the pandemic, one of my favorite things to do was go to the movies with my husband and daughters and eat popcorn. Lots of popcorn. But now that our local theater is closed, my family and I watch movies together at home. I needed a way to make quick and delicious popcorn for my family! Enter my new healthy silicone microwave popcorn popper, The Original Hotpop Silicone Microwave Popcorn Popper
(available on Amazon). This popper makes it easy to make popcorn quickly in my microwave. The cleanup is a breeze, too!
Get free inspiration in your inbox – recipes, DIY projects, crafts and more.
My New Healthy Silicone Microwave Popcorn Popper
My husband and daughters gave me this healthy silicone microwave popcorn popper as a birthday gift this month! I got my popper in aqua. (I love blue and green.) The popper comes in other fun colors, too. It's made out of food safe silicone, so I know the popcorn will be healthy.
This popcorn popper collapses for easy storage. In the bottom of the popper are measuring guides to help measure out the popcorn.
To make popcorn with this popper, I filled the popper to one of the lines inside the bottom of the popper. I didn't add any oil – or butter. (Not yet.)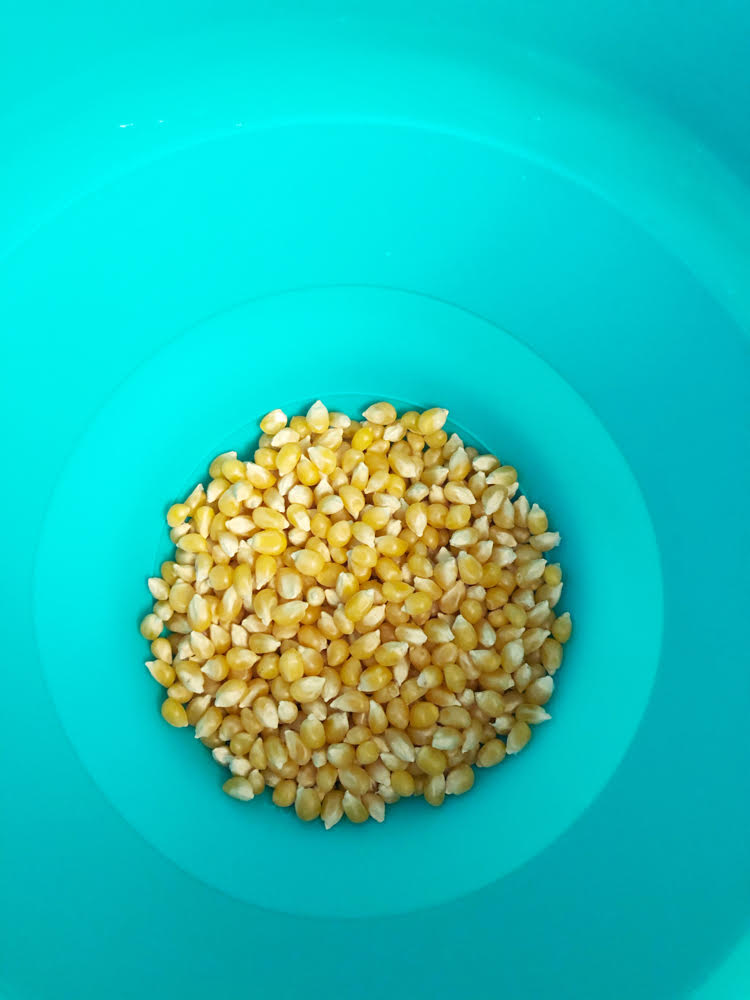 I placed the included silicone lid on top of the popcorn kernels. I then placed the popper in my microwave and set my microwave to cook for about 2 minutes.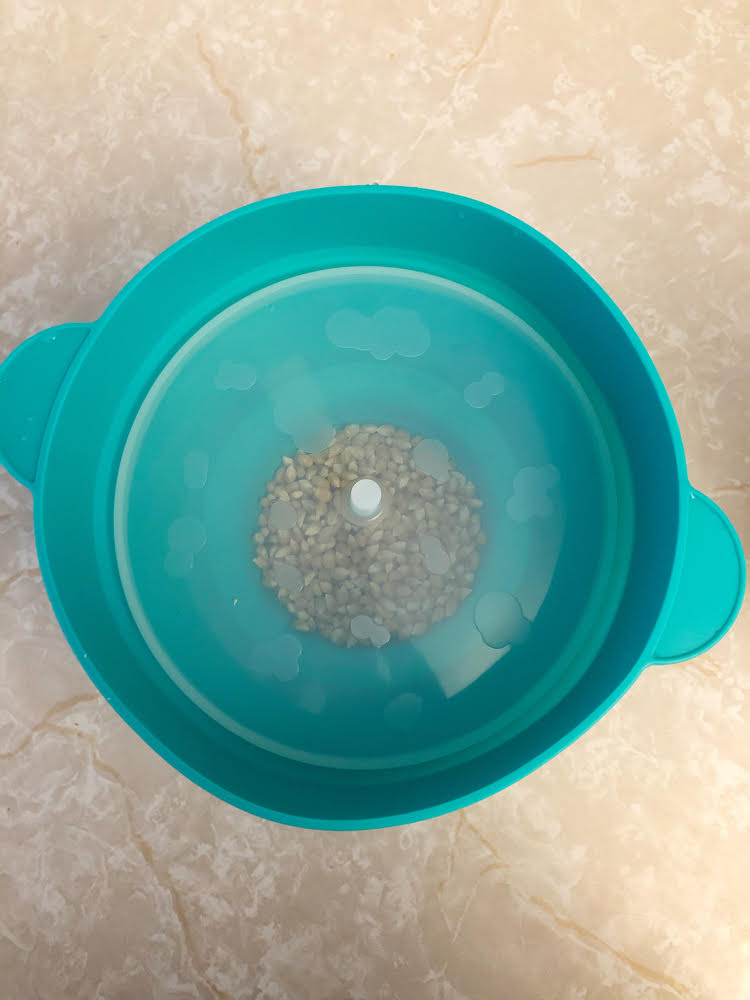 After about 2 minutes of popping, I had a bowl full of freshly popped popcorn! (Once the popping slowed in my silicone microwave popcorn popper, I stopped microwaving the popcorn.)
I might have put a little too much popcorn in, because my popcorn popped up over the top of my popper. Nothing fell out, however!
It's OK that I made extra popcorn. I made the popcorn for my daughters and I to eat while watching one of our favorite shows, "The Good Place," on Netflix.
I melted some butter in a separate bowl and poured it over our popcorn. I then added some salt. The popcorn was yummy!
I love that this popper allows me to enjoy popcorn without all the chemicals that's typically added to those microwave popcorn bags. I think buying popcorn by the jar (instead of in those small boxes of microwavable popcorn bags) will save me some money. That's an added plus!
I hope to find fun ways to season my family's popcorn! (I love butter, but I will be looking for some healthier ways to top our popcorn.)
I quickly hand washed the popper after I used it. This popper can also go in the dishwasher.
I am looking forward to making another batch of popcorn. Maybe my daughters and I can squeeze in some more episodes of "The Good Place" this weekend, and I will make some popcorn then.
If you have any fun ideas on how we can top our popcorn, please share in the comments!
You Might Also Like
Field of Daisies Paint by Numbers Kit