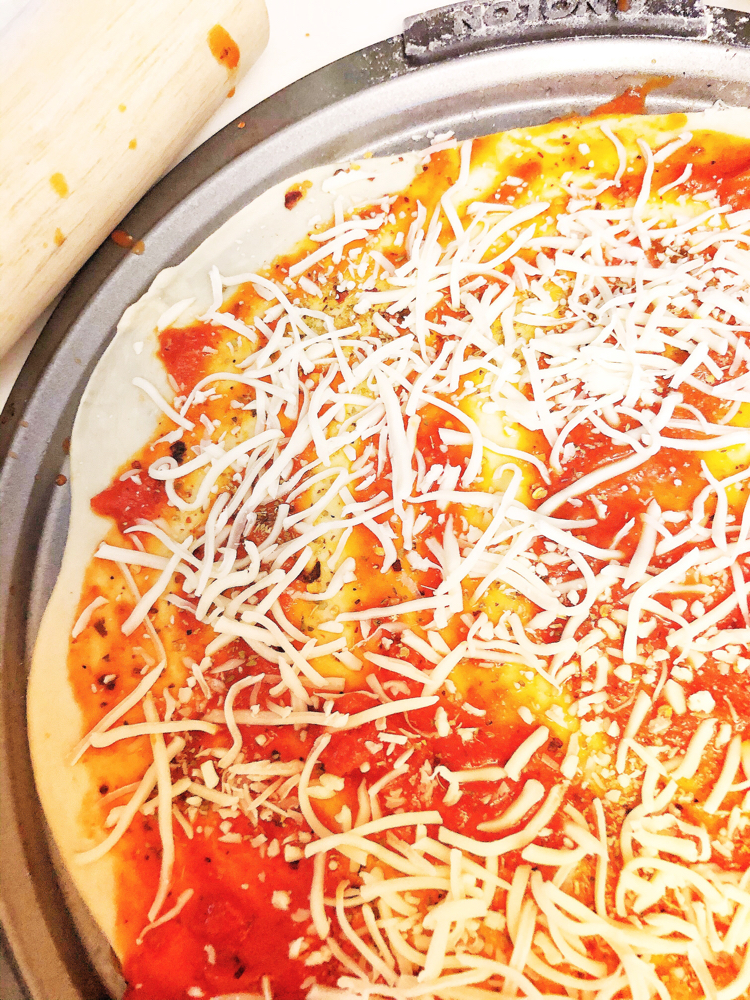 This post contains Amazon Affiliate links.
Since last spring, when the pandemic hit the United States, my family and I have been spending more time at home. We also have been cooking at home more often. Since the spring, I've learned how to make pizza dough in my Zojirushi 1-Pound-Loaf Mini Breadmaker
and have been making homemade pizza for my family. I used to cook the pizza on one old pizza pan I had, and on one Anolon Advanced Nonstick Bakeware 13-Inch Pizza Crisper
. The Analon pizza crisper works so much better, and my old pizza pan is in such bad condition, that I just got myself a second Analon pizza crisper recently.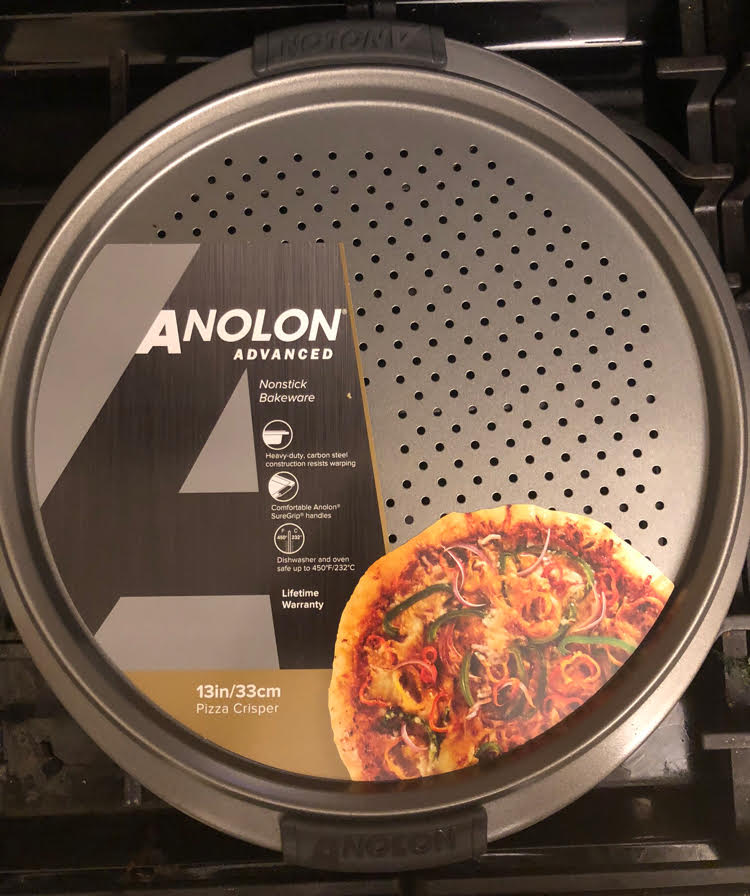 Analon Non-Stick Pizza Crisper
When I make pizza at home, I make my own pizza dough recipe in my Zojirushi 1-Pound-Loaf Mini Breadmaker
. I now bake the pizza in the oven on two Anolon Advanced Nonstick Bakeware 13-Inch Pizza Crispers ($18.99 each).
My pizzas don't stick to the Anolon pans, and cook perfectly in less than 25 minutes on these pans. The Anolon pans have perforated bottoms designed to deliver as much heat as possible to the bottom crust. This allows for a crispier crust. (Avoiding the soggy bottoms you can get when cooking pizza at home in other pans.)
I am able to clean my Anolon pans very easily with just soap and water in my sink, but the pans are dishwasher safe, as well. The Anolon pans are quite sturdy, and are oven safe to 500°F/ 260°C. There is also a lifetime limited warranty for the pans.
These pans help to make my family's pizza nights both easy and fun! We enjoy experimenting with different toppings. (We've even had artichoke heart pizzas.) I am hoping to learn how to make a cauliflower crust, too!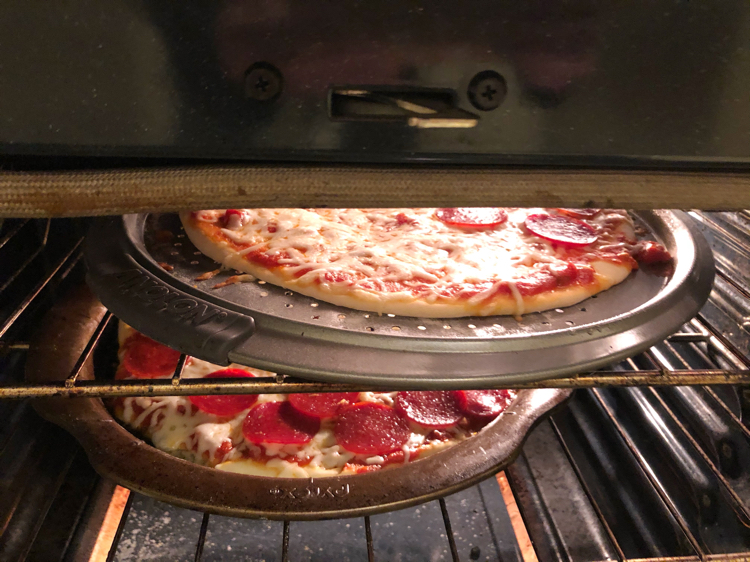 Check Out These Other Friday Finds!
Friday Finds - Great Products for You & Your Home