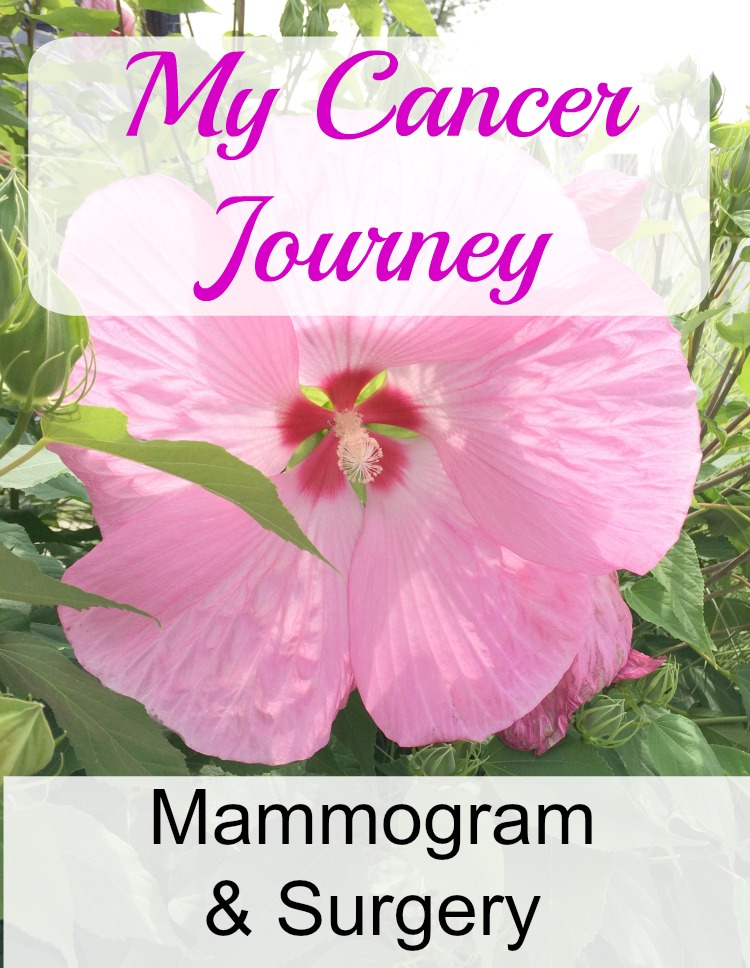 I was recently diagnosed with breast cancer. I have a family history, but I never expected to be facing something like this so soon – at 50. It all started with my yearly mammogram.
A Mammogram Callback
I went for a yearly screening mammogram in June. I opted to pay $50 extra for a 3D mammogram, A 3D mammogram is thought to find more cancers than traditional 2D mammograms do. In past years, all my mammograms have been fine. (I have been getting mamograms since at least 40, I think. It's been a while.)
After the mammogram, I picked up lunch to share with my twin teenage daughters. I wasn't even finished eating when I got a callback. Something on the mammo "looked different" than last year's mammo, the person on the phone said.
The office scheduled me for a repeat mammogram and possible ultrasound on Monday. As it was Thursday, and I was extremely worried, I called and managed to get an appointment for the next day, Friday. I think the nurse on the phone could hear on the phone how worried and upset I was.
A Second Mammogram & Ultrasound
Upon performing the second mammogram on Friday, the radiology staff recommended an immediate ultrasound of the second breast. During the ultrasound, I was worried because I could feel a small pain as the technician repeatedly rolled the ultrasound paddle across a small, hard and painful spot in my upper left breast. After the ultrasound, a doctor came in and told me and my husband that I have a "small cancer" of about 1.4 cm that most likely can be treated with surgery and radiation. My husband and I were in shock, and had to cancel our Disney World vacation so we could move on with a biopsy and my treatment. I was bummed about canceling our Disney trip, since we haven't been there in 10 years! My kids barely remember our last trip there. (Disney was wonderful and refunded our trip for us. Thanks, Disney!)
A Breast Biopsy
The radiologist referred me to a surgical oncologist, whom I saw the following week. She scheduled a biopsy for about a week later. The biopsy itself was a little scary and was performed by a loud machine that I refused to look at! (I kept my eyes closed.) I was told my results a few days later — the biopsy confirmed I have breast cancer. My doctor called my cancer a stage 1, grade 1 cancer with both estrogen and progesterone receptors. Which hopefully means that my cancer can be completely treated with a lumpectomy, radiation and hormone therapy. A lumpectomy was scheduled for about 4 weeks later.
A Breast Lumpectomy
I had my lumpectomy today. I was at the hospital for about 7 hours. That included registration, filing out and signing paperwork, changing into a hospital gown. surgery, and surgery recovery. (My husband says I was in recovery for about two hours, completely knocked out.) My day also included another mammogram and some additional steps to locate the tumor and what they call "sentinel" lymph nodes.
I am now recovering from this week's procedures and plan to post an update here soon. I'll also share more detail about the mammogram, surgery and other procedures I underwent today. I'm hoping that when the pathology report comes back from today's sentinel node biopsy and lumpectomy, I'll have good results.
To help me prepare for today, my husband took my daughters and me over the weekend to the beautiful Hudson River Valley. It is so beautiful there! I will be sharing the details about that trip, soon.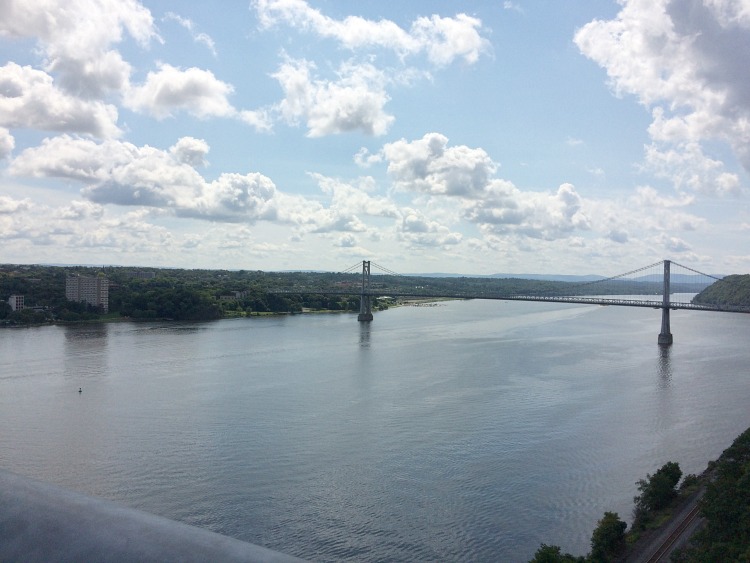 If you or a friend or family member has had experience with breast cancer, I'd love to hear from you. Please share in the comments. Thanks!
How You Can Help
Looking to help in the fight against breast cancer? Check out this breast cancer awareness guide to learn how you can help — from donating money, to participating in fundraising walks and runs, to donating hotel and airline loyalty card points to charity.