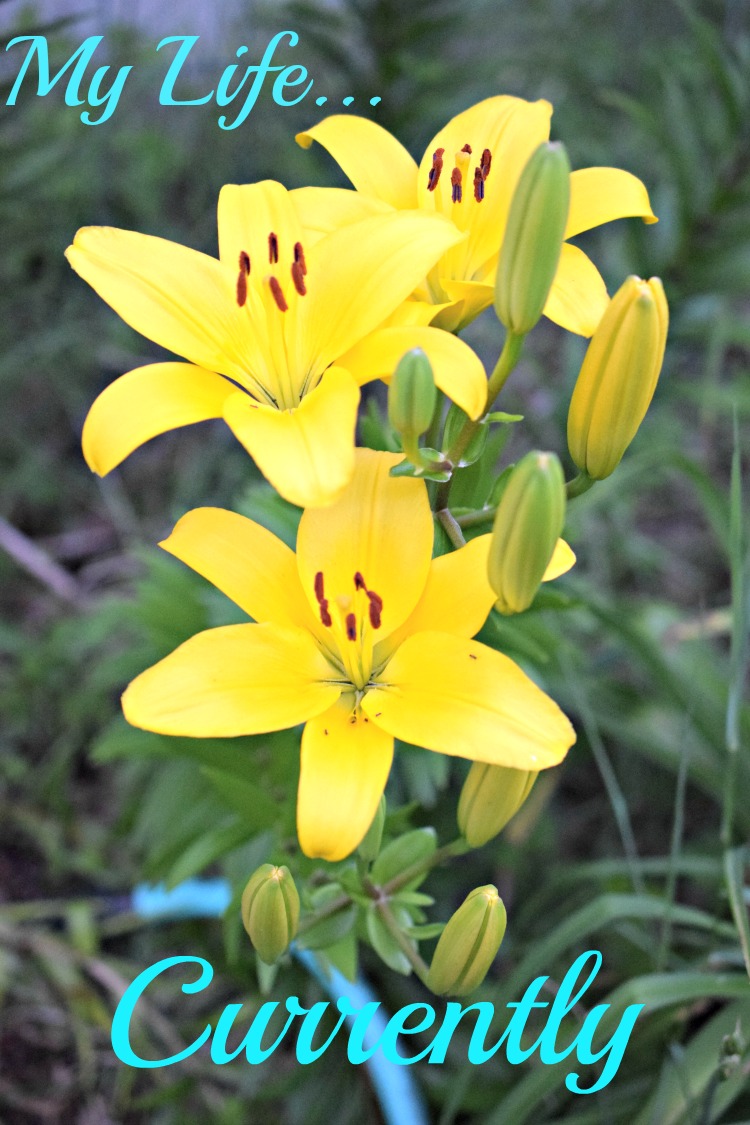 Every month and I, my friend, Carrie of Curly Crafty Mom, and I get together to each share what's going on in our lives. This week has been especially tough for me — it didn't turn out as expected. My family had a trip to Disney World planned. But I had to cancel it for medical reasons. I am hoping for the best and have been quite worried and stressed.
But despite everything, my daughters and I did manage to squeeze in a super fun day at the shore last week. I am hoping there will be more days like that this summer.
We spent the day on the beach at Ocean Grove, a small and beautiful beach town on the New Jersey shore. We swam, rode the waves, built a sand castle and read. The waves that day were small, and the water was warm, so I spent some of the time splashing around with one of my daughters. My other daughter read on the beach most of the day (she's not fond of swimming in the ocean), but did join her sister in building a sand castle. We collected shells and sea-polished pebbles so we can make memory bottles together. I hope to be sharing those on the blog soon.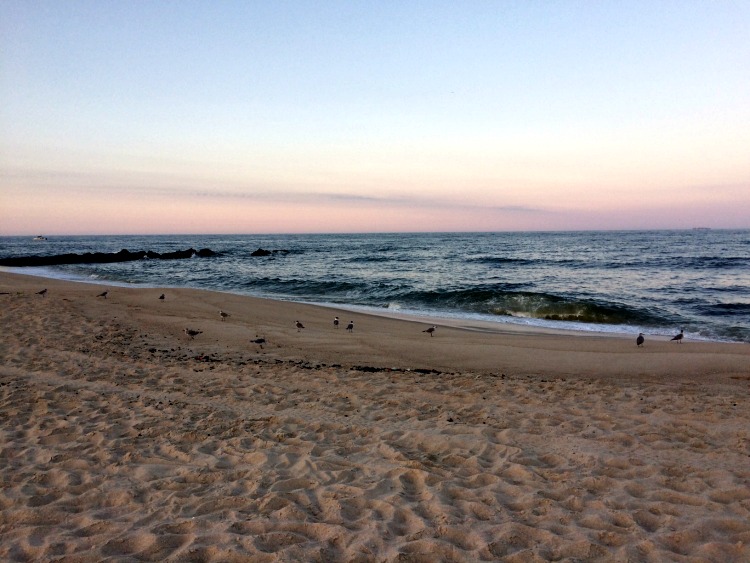 In the evening we hit MOGO, our favorite food stand on the boardwalk in Asbury Park (just north on the boardwalk) for some delicious Korean tacos. Korean tacos are Korean-style marinated beef mixed with fresh veggies and lime, all in a fresh tortilla. I like to pile kimchi (spicy marinated cabbage) on my tacos! My daughters and I ate our tacos on a bench facing the ocean. While we ate, a local band played live renditions of pop songs. Fun!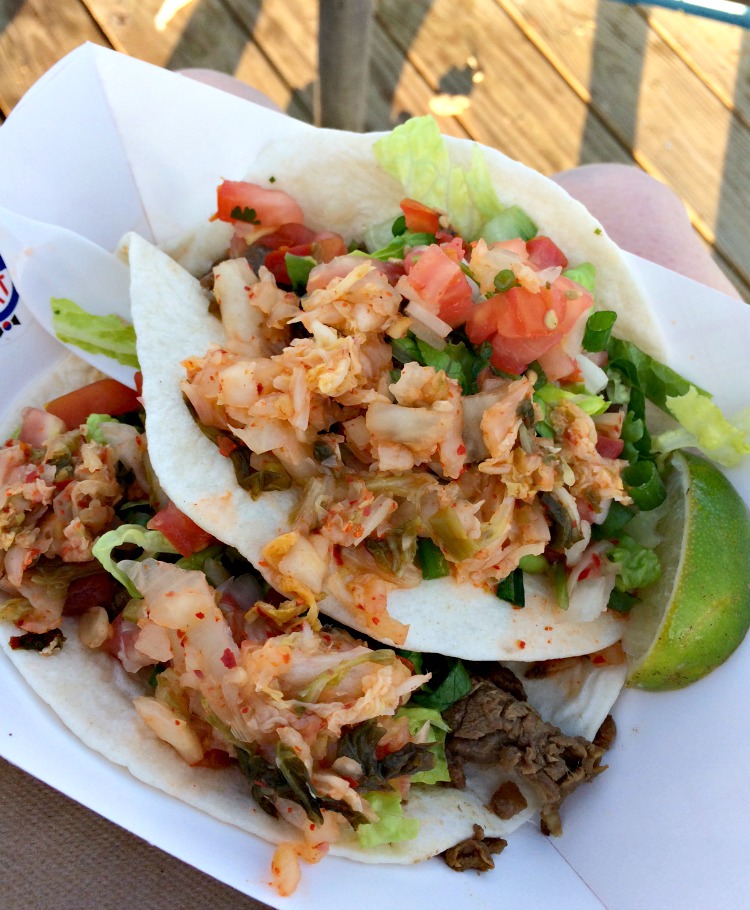 After our dinner, we wandered back down the boardwalk and found Oh, Fudge, a shop in Ocean Grove that sells freshly made fudge and salt water taffy. So we bought a box of both!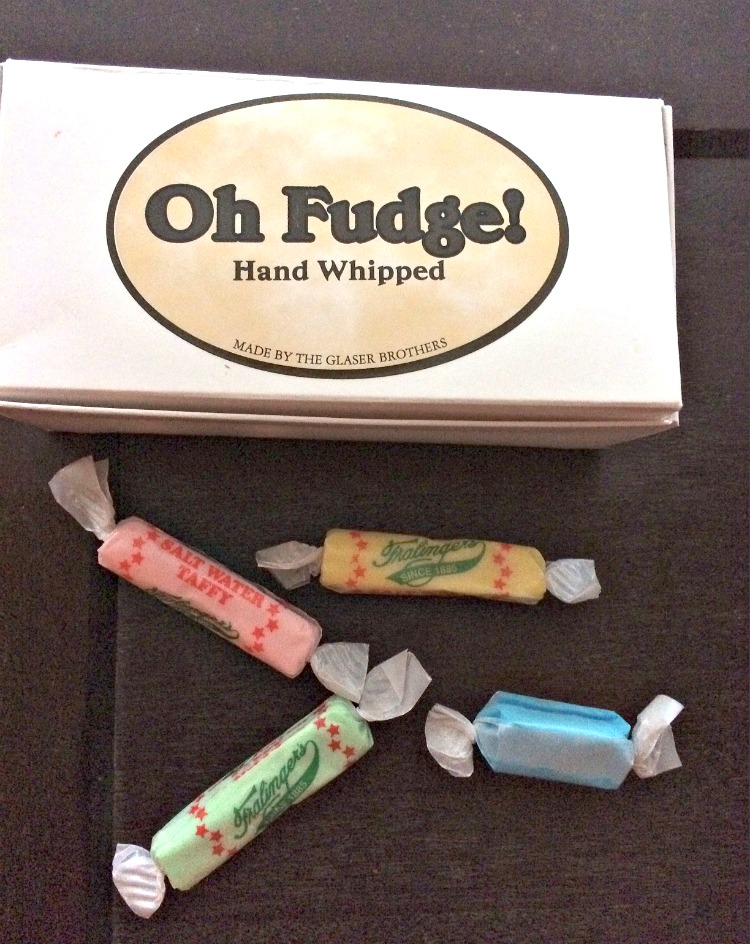 We stayed on the boardwalk after that to listen to a really cool drum jam that was happening right on the boardwalk. There was also a woman blowing huge bubbles on the boardwalk, and one of my daughters joined the group of kids who were jumping for the sky trying to pop the bubbles. (Some of the bubbles were bigger than some of the children trying to break them.)
My daughters and I ended the day by taking selfies on the beach. My daughters also wrote in the sand to commemorate the moment, and we all added a handprint to the creation.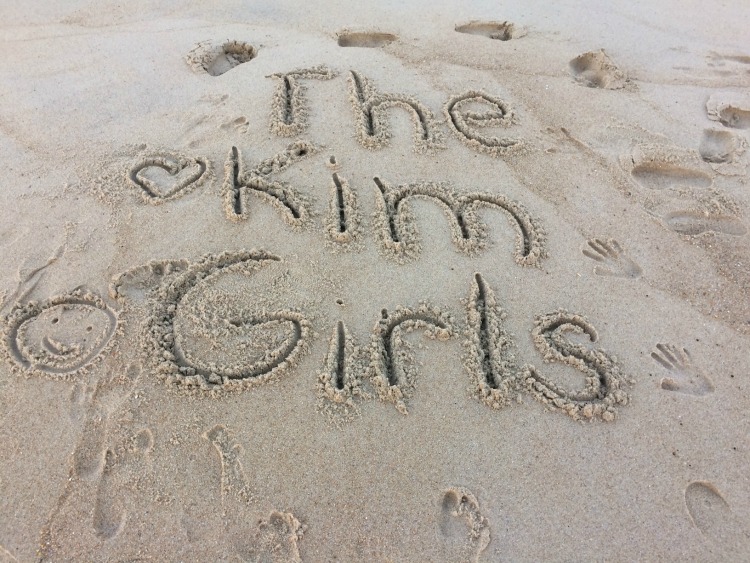 Be sure to visit my friend Carrie at Curly Crafty Mom to see what she has been up to this month!