* Aquascape sponsored this post by providing me a patio pond for my review and for offering a mini patio pond for this giveaway. All opinions expressed in this post are my own. Thank you, Aquascape!
* This post contains some affiliate links.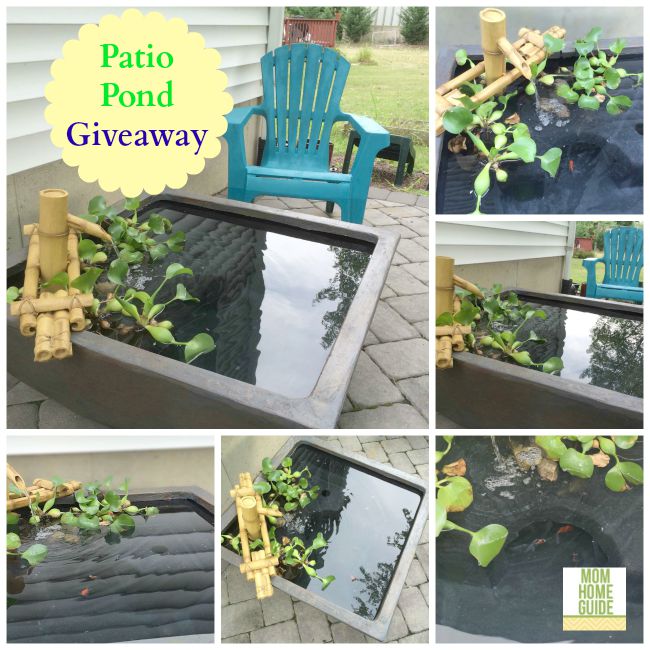 I love the sound of trickling water and have long wanted a pond for my backyard. The sound of flowing water is so calming and serene. I adore ponds filled with floating plants and colorful goldfish. I never thought I would actually ever have a backyard patio pond
, though. Luckily I have discovered Aquascape patio ponds and now have a beautiful patio pond in my backyard!
Thanks to Aquascape for sending me this fabulous patio pond and beautiful adjustable pouring bamboo fountain!
The patio pond I chose is a 33-inch square slate-like container that looks wonderful on my paver patio. I love relaxing on the patio and listening to the wonderful sounds of my new patio pond and its beautiful
bamboo fountain
!
Plus, my kids have been enjoying taking care of our new goldfish that inhabit the pond! The pond is lightweight and durable, so it wasn't difficult getting the pond set up!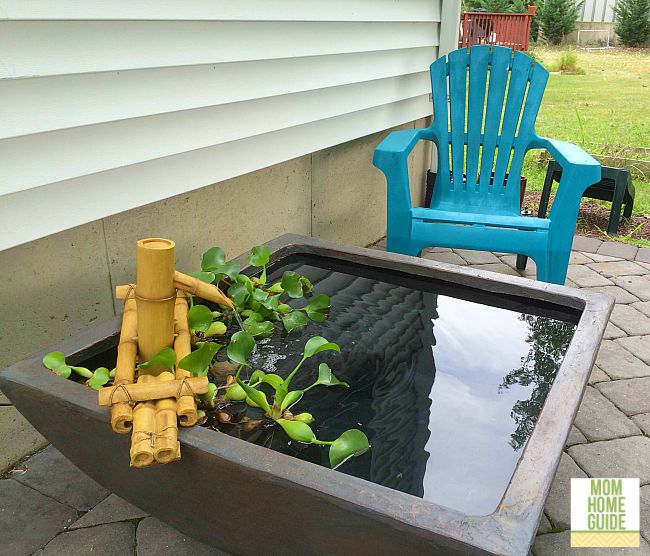 Choosing my patio pond was difficult — only because Aquascape has so many lovely patio pond options in many shapes, colors and sizes!
My kids and I have been enjoying our new pond! We love to sit on the patio, listen to the trickling water and watch our beautiful goldfish dart back and forth. My daughters had fun choosing the fish and plants for our pond. The pond has been a great addition to our backyard — I know you'd love one, too! Just enter the Aquascape Patio Pond Giveaway in this post! [GIVEAWAY NOW OVER]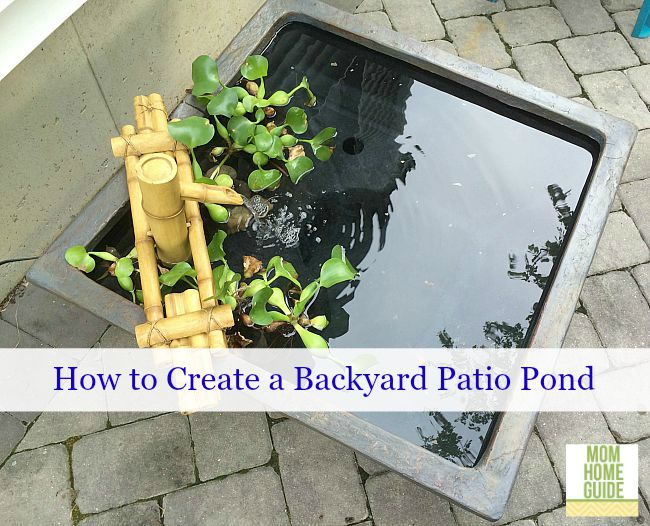 Easy Pond Set Up
My new patio pond was easy to install — all my husband and I did was use a hose to fill it up with water. Then, we just added the fountain and plugged in the filter (for the fish) and pump. Later, we added the fish and the plants! (My kids and I chose four goldfish: Monet, Dipper, Charlie and Ollie.)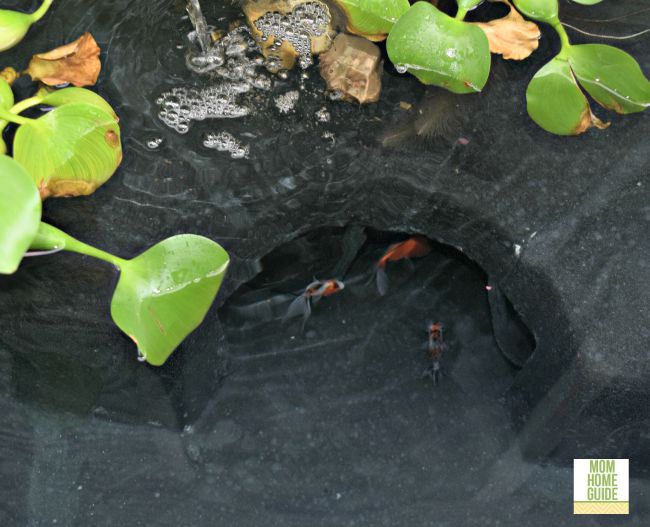 Aquascape has a great video that shows how to set up one of their patio ponds. Click HERE to see the video.
I am looking forward to enjoying some fall evenings out on the patio next to my family's new Aquascape pond — it will be the perfect spot to enjoy a new book or iced tea!
Patio Pond Materials
To set up a patio pond, you really don't need a lot of materials. For me, to get my patio pond up and running, I only needed 3 items. (Besides the fish, plants and water.) These are the basics of what you will need.
1 Patio Pond – my patio pond is a 33 inch square one, but you could use one like this 27″ Square Textured Gray Slate Patio Pond
(this size would more easily fit on a smaller patio).
1 Fountain with pump – I chose a faux bamboo fountain from Aquascape for my patio pond. Setting up my Aquascape Pouring Bamboo Fountain with Pump
was super easy, since the pump and fountain came together!
1 Aquascape Container Water Garden Filter
— if you want to add fish to my pond like I did, you'll need a water garden filter to keep your fish healthy.
Patio Pond Giveaway
The wonderful folks at Aquascape are going to give one lucky Mom Home Guide reader a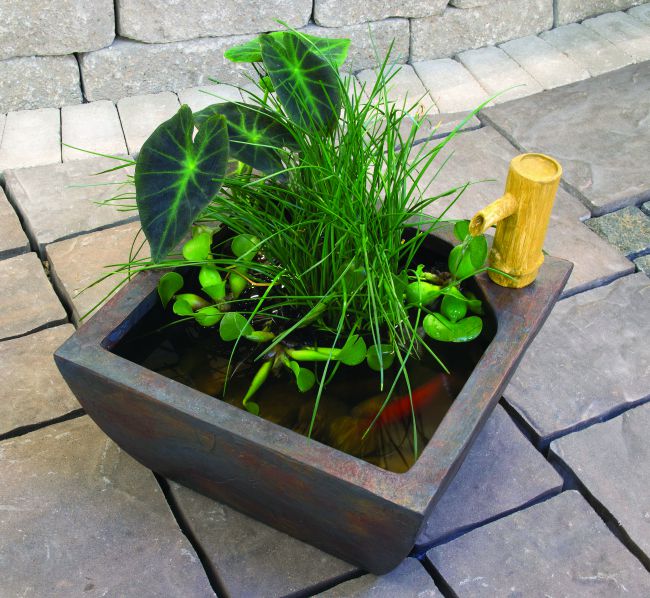 I am so excited! To enter, just follow the instructions in the Rafflecopter widget below. Good luck!!
Thanks, Aquascape, for sponsoring this review and giveaway! My daughters and I love spending time by our Aquascape pond! It's the perfect addition to our patio!
* Mom Home Guide is not responsible for the fulfillment of this giveaway. The prize will be provided and fulfilled by Aquascape, this giveaway's sponsor.
This post has been shared at Project Inspired Link Party