Thanks to American Shield for sponsoring this review. I received a free Granite 25 backpack in exchange for my honest opinion.
I recently celebrated a birthday in January. My family's tradition is to go away for a long weekend to celebrate. We usually pick a cute town within a few hours of our New Jersey home to visit. We shop, eat some good food and enjoy the hotel's pool. I love exploring new places and seeing new scenery, even if it's just a few hours from our house.
When we go, I like to bring a small but roomy bag to pack my clothes for a night or two. I also like to bring my laptop, a book and some magazines.
My family and I are hoping to go away for a belated birthday weekend soon, and I'll be needing an overnight bag. My new American Shield Granite 25 backpack ($299, tax included) will be perfect for our upcoming trip! You might think that a backpack isn't big enough for a long weekend. I can assure you that my new American Shield Granite 25 backpack is! I was surprised to see how roomy the new American Shied Granite 25 backpack is.
The upscale, fashionable American Shield Granite 25 backpack is designed and made in the USA and has these features:
– L 16.6 x H 13 x D 7 in (L 42 x H 33 x D 17 cm)
– Oxford Fabric
– Textile lining
– Flap + press stud + drawstring opening
– Inner 15″ laptop compartment
– 8 small inner pockets
– 1 front pocket
– 2 external side pockets
– 1 back pocket
– 1 strap pocket
– Adjustable shoulder straps
– Top handle
Roomy Backpack for Day and Overnight Trips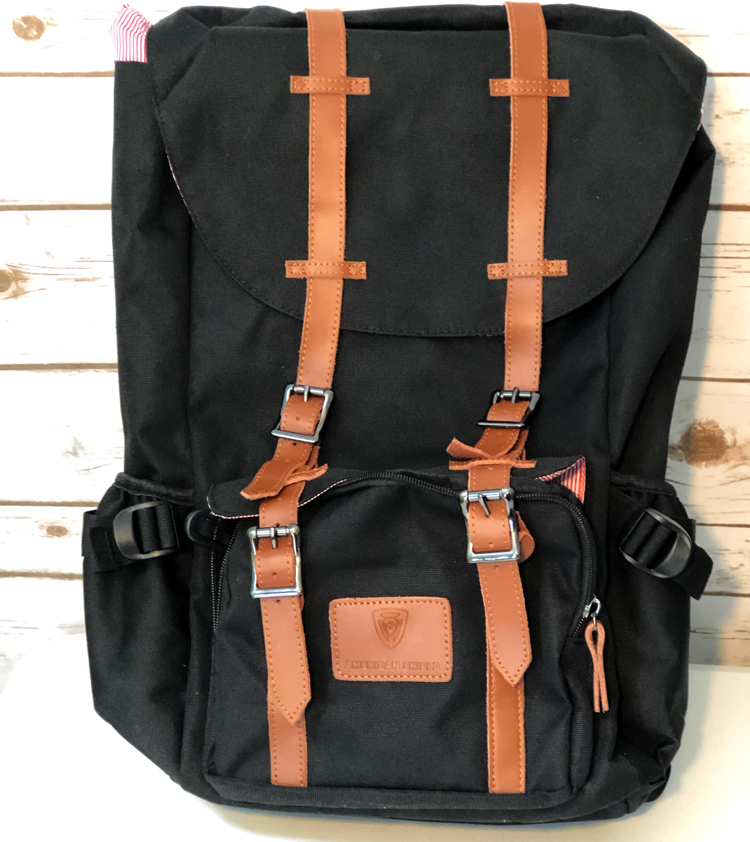 I gave my new American Shield backpack
a test run and was able to pack quite a bit into this good looking pack. I put my new MacBook Air in the padded 15″ laptop compartment, and packed a few changes of clothes and my latest read in the main compartment.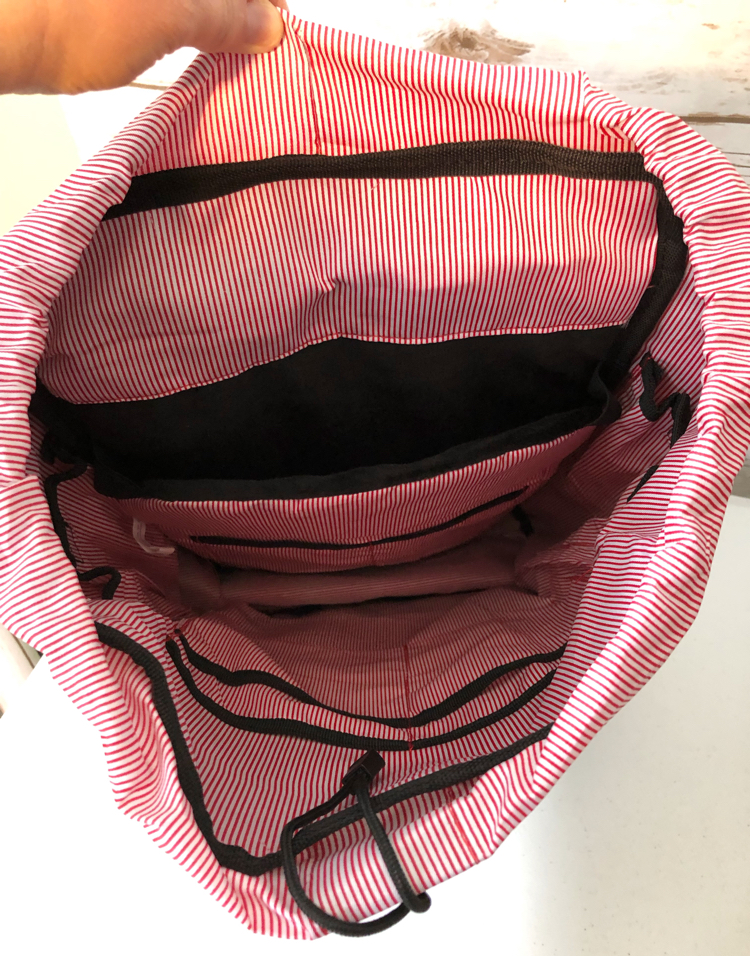 I like how the interior of the backpack has multiple pockets to organize all my toiletries. The backpack also has a handy drawstring on top to securely close the backpack. (There is also a top flap that secures in the front.)
The below photo shows all the space I had left in the backpack after packing my Michelle Obama "Becoming"
hardcover book, my MacBook Air laptop and my planner
.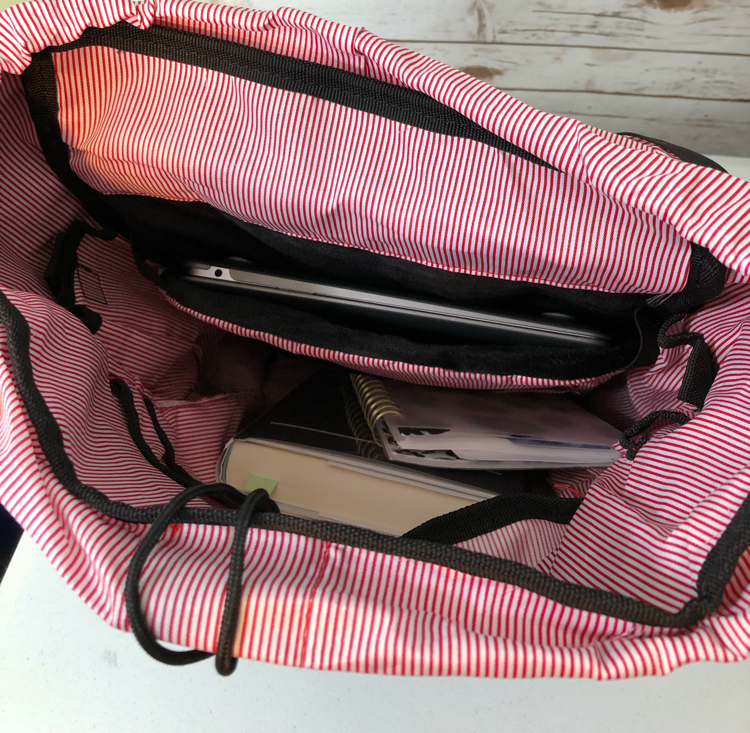 Stylish & Durable Backpack
I'm impressed with how well-made and beautifully designed my new American Shield Granite 25 backpack is. I chose my backpack in black and brown, but it also comes in coffee, green and all black.
I like classic styling and am known to wear a lot of black, so my new black and brown American Shield Granite 25 backpack fits in perfectly with my wardrobe.
I can't wait to start packing my new backpack for my family's weekend trip. I haven't settled on the exact locale we will visit yet. I was thinking we could tour the Hudson River Valley in New York. The scenery is gorgeous, there are plenty of fun small towns in the area, and my daughters, both high school sophomores, could tour Vassar College.
Be sure to check out the full line of backpacks for women and men at American Shield!