*This post contains Amazon affiliate links.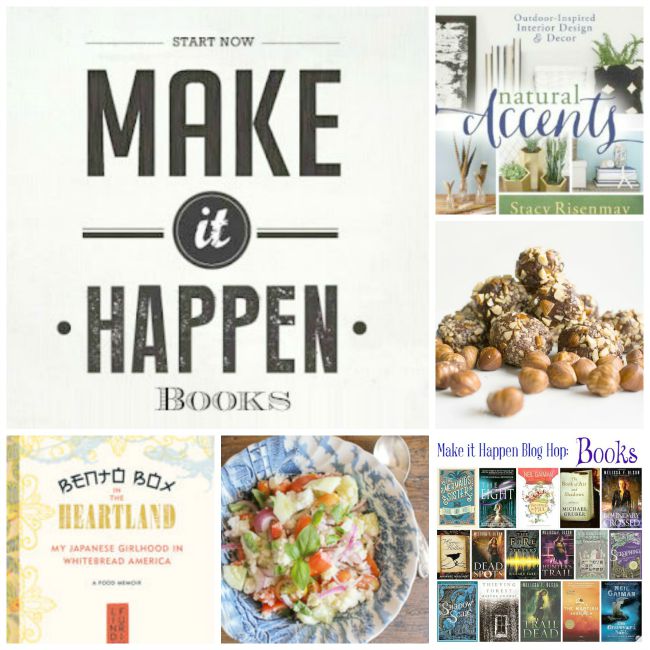 Today is the next installment of the Make It Happen Blog Hop! Each month, a group of bloggers tackle a new shared challenge while growing friendships and getting to know other bloggers. Last month's Make It Happen Blog Hop challenge was cooking, where I shared my snickerdoodles recipe! This month we will all review a favorite book we've read. Since I just adore reading books by other bloggers, and books about home decor, I am reviewing Natural Accents
 by Stacy Risenmay of Not Just a Housewife.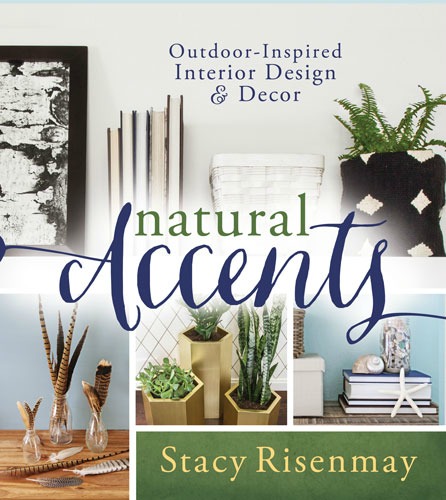 Stacy's Not Just a Housewife is one of the first blogs that I started following! Her blog is a home decor blog filled with great DIY projects and home decor crafts. So I was eager to review her book, "Natural Accents, when it came out a few weeks ago. So I contacted her publisher and downloaded a review copy of her book!
I might have to go ahead and purchase the paper copy of Natural Accents (I only have the digital version), since it would make a beautiful coffee table book. The book is filled with beautiful home decor projects for your home — I am all about crafting decor for my house! I love that all of the home decor crafts in the book are ones that you can make from natural items like plants, flowers, shells, rocks, branches, sticks and stumps! I love being outdoors and I really like the idea of bringing the outdoors in!
The book is filled with beautiful and easy-to-follow tutorials on how to make decor for your home from natural items you might find in your backyard or in your local park!
For example, I love this "Grow Where You Are Planted" vignette from Stacy's book! In the vignette, she shows how natural elements like plants and stumps can be used to decorate a home, and how you can decorate the pots and containers that you use! The ensemble below even includes a few books — I adore books!
I love this side table Stacy made from tree branches. To make your own side table, you just need some branches, and a plexiglass or glass top!
I also love this idea of using a tree branch as a coat rack — I have lots of tree branches in my home's backyard, and could use a coat rack!
You should check out the other great projects in Stacy's book! Her book, Natural Accents
, is available for $16.16 (paperback) or $9.99 (for the Kindle version).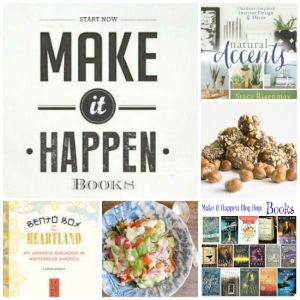 Check out what my friends have been up to for their part in the Make It Happen Blog Hop! (#makeithappenbloghop)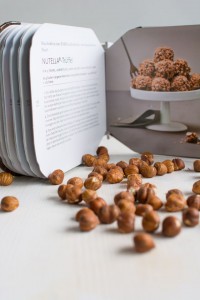 Lauren Caris Cooks  Lauren made truffles using a German cookbook!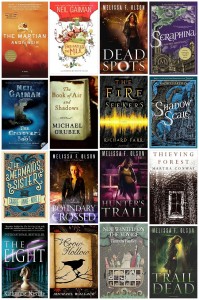 Tikkido  Nikki read 12 books this month!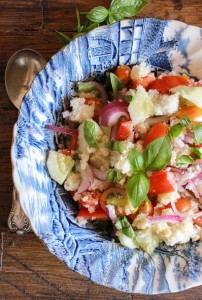 An Italian in my Kitchen  read Inferno by Dan Brown and shares a Panzanell recipe.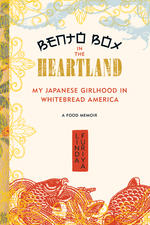 A Good Life  Read Bento Box in the Heartland and cooked Japanese!