My daughters were off from school two weeks ago on spring break, so I took the opportunity to enjoy local sights with them. One place I took them to was Sayen Gardens, located in Hamilton Square, NJ, just about 17 minutes from our home. The gardens are in Mercer County, NJ, not far from Princeton, NJ.
Sayen Gardens is one of my favorite places to visit with my daughters! The park has free admission and has so many beautiful places to explore! There are ponds, walking trails, beautiful gardens, gazebos and woodlands. When we visited on my daughters' spring break, we even saw a heron beside one of the ponds! The grounds are gorgeous, and feature more than 1,000 azaleas and nearly 500 rhododendrons. The gardens are said to have more than 25,000 gardening bulbs!
The grounds were initially purchased in 1912 by Frederick Sayen, a world traveler and gardening enthusiast.
The gardens feature an Azalea festival on Mother's Day each year, so I am hoping to visit the gardens around Mother's Day to see the beautiful Azaleas! One friend of mine always visits the gardens on Mother's Day and gets the most beautiful photos with her children!
My daughters and I had so much fun exploring the walking trails that wind throughout the gardens!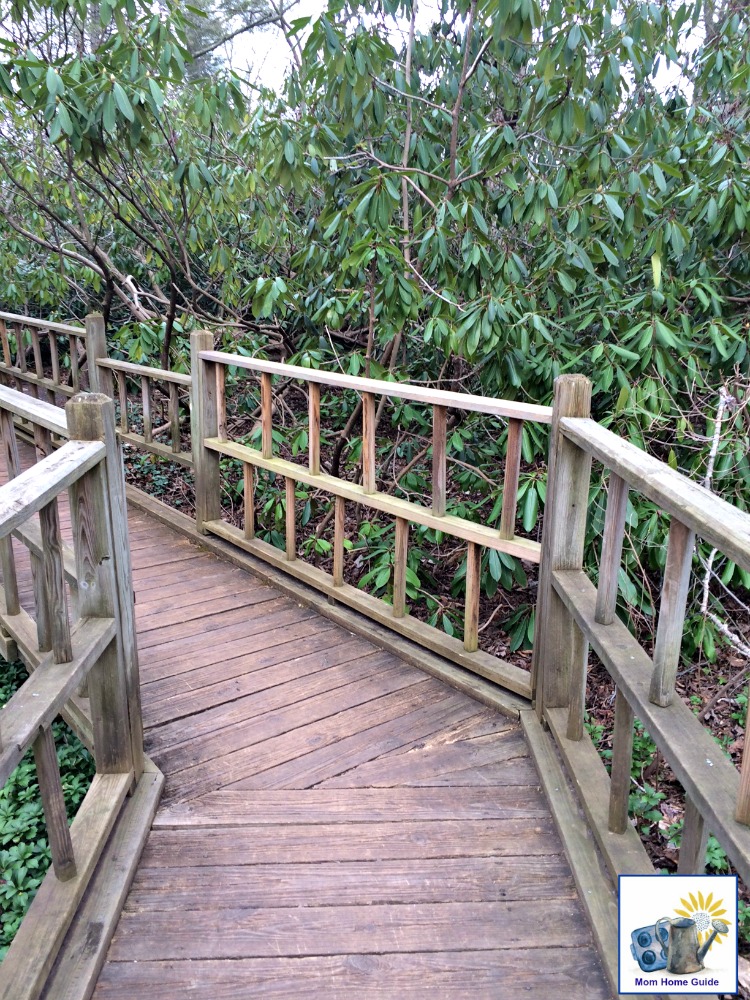 There were so many pretty daffodils in bloom the day that my daughters and I visited!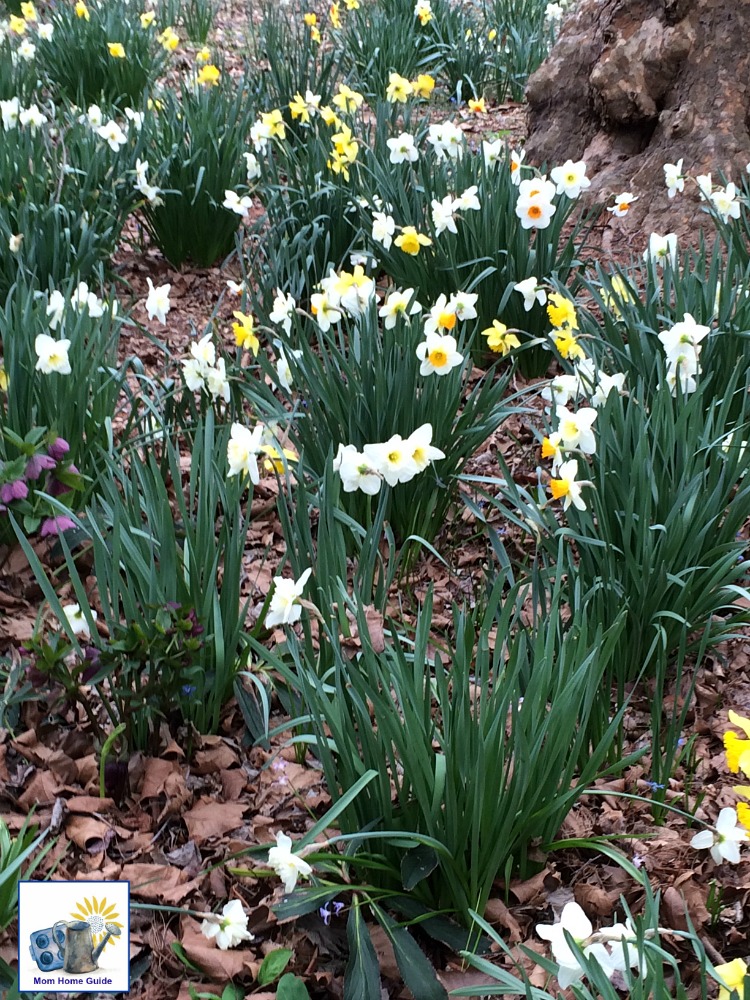 The flowering Forsythia bushes were quite beautiful!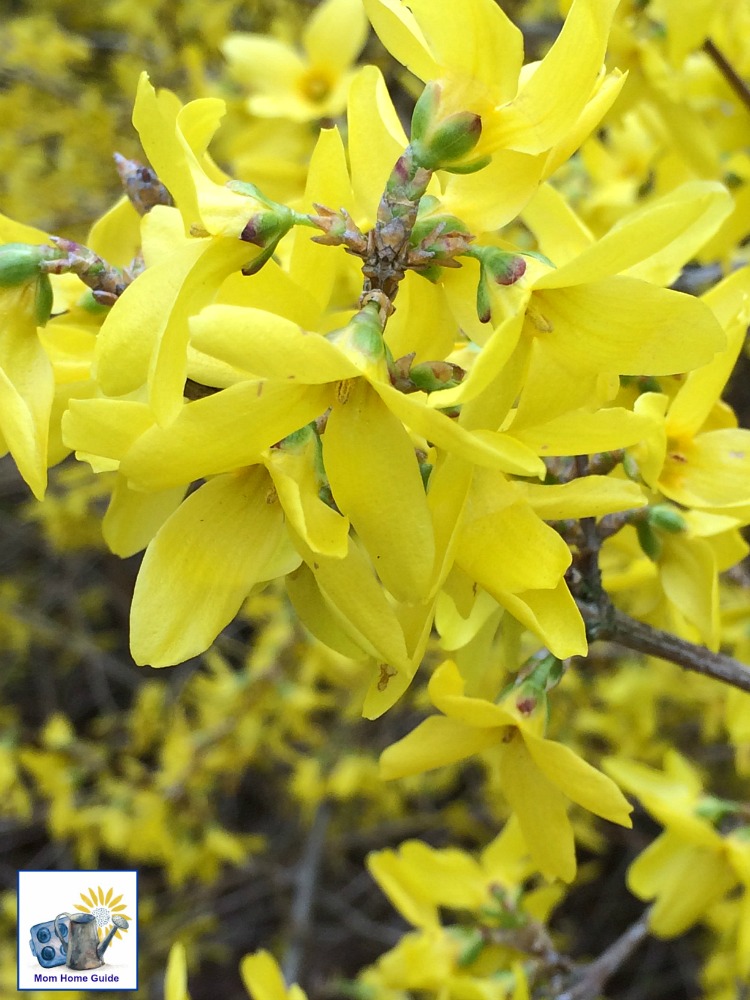 I allowed myself a few minutes of rest on a beautiful bench while my daughters explored nearby. Isn't this bench adorable?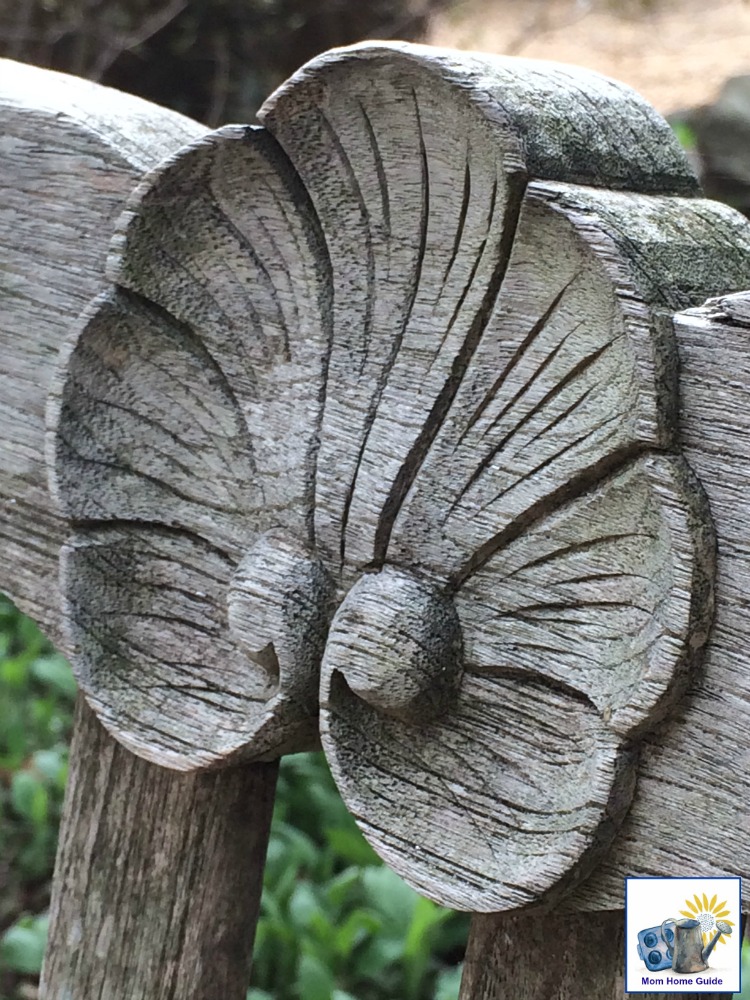 I spotted this Sayen Gardens medallion toward the end of our tour. By then, it was getting a bit chilly, so my kids and I headed to a nearby ice cream shop! (I know … the ice cream doesn't really make sense, but it was yummy!)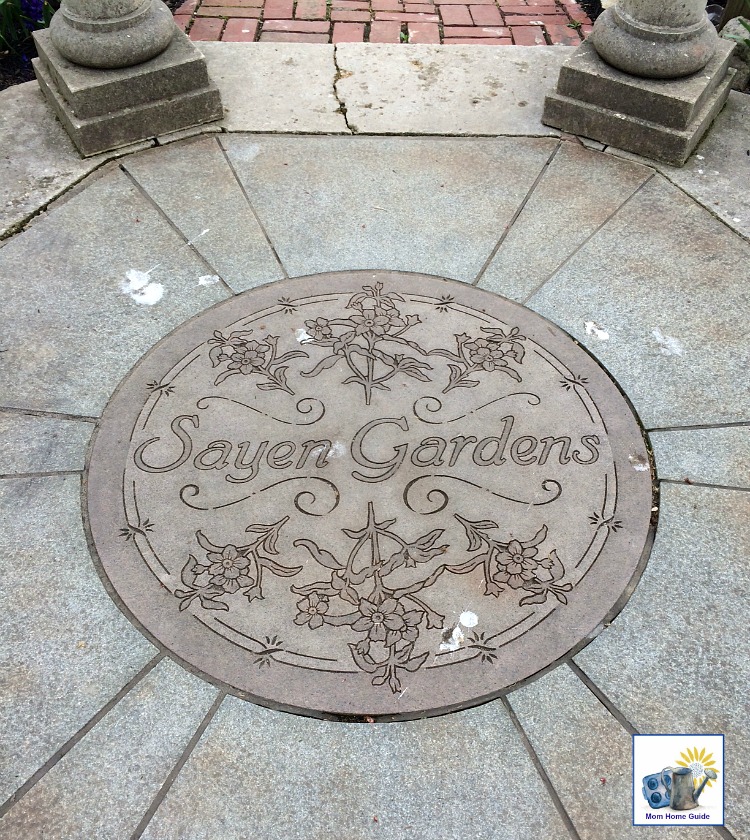 In all, my daughters and I shared a wonderful day together!