Thanks to Lamps Plus and Paint-A-Pillow for sponsoring this post. I received free product in exchange for my honest review, and all opinions expressed in this post are my own.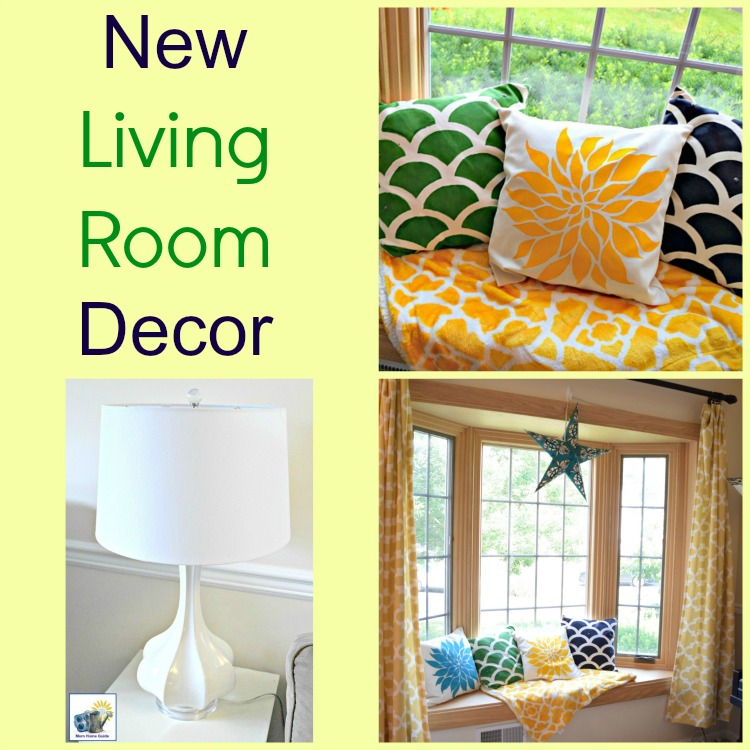 Just last month, I completed a big curb appeal project, in which I add style and function to a front garden area by building a DIY cinder block and wood bench and adding beautiful container gardens. My living room looks out onto that beautiful new space, so I decided that my home's living room could use a makeover, too. The below photo shows my lovely new garden area.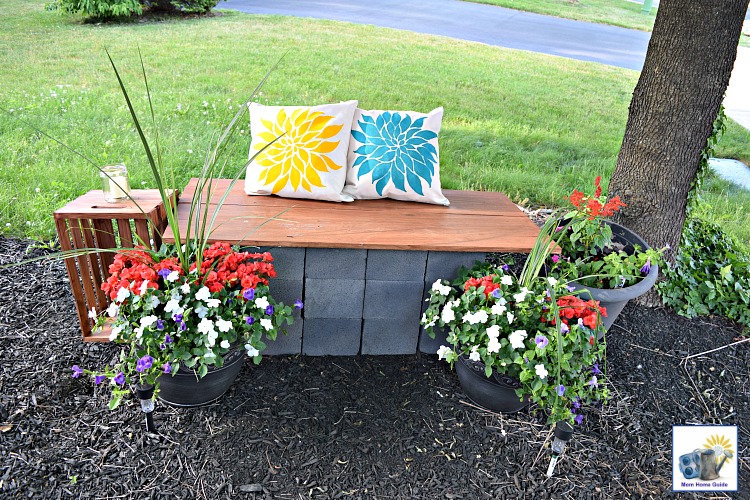 It rained shortly after I added my pillows to my new garden bench, so I brought my pillows inside. Paint-A-Pillow offers pillow kits that come with everything you need to make a custom stenciled pillow — a pillow form and cover, a stencil, stencil brush, stencil frame and stencil paint. Stenciling the pillows was a fun project! I like how my new pillows look on my window seat so much, so I kept them there! I might have to stencil extra pillows for my outdoor garden bench! On the bench are also two Paint-A-Pillows that I stenciled last summer.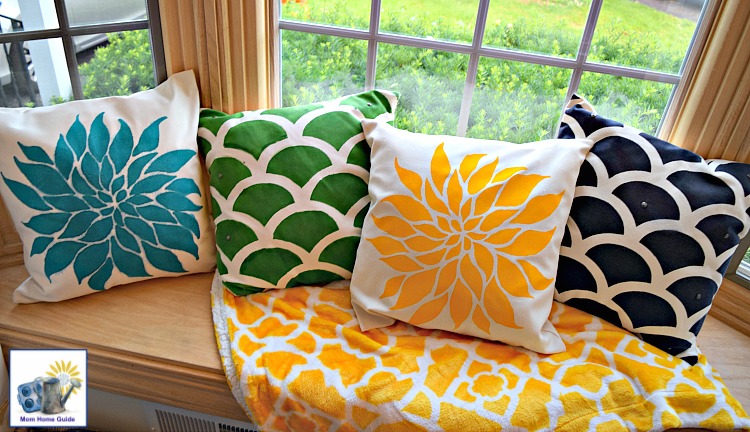 I really adore how the window seat looks with the Paint-A-Pillow throw pillows! The window seat is such a comfy and happy place now!
Living Room Lamps
I also added two new table lamps to my home's living room. I chose two of the Aurion Fluted Ceramic Gourd Table Lamp from Lamps Plus. It was difficult choosing which lamps to go with in my living room — Lamps Plus has so many beautiful table lamps on their site! I love the creamy white color of the base of the lamps, and their delicate, yet modern shape. My daughters and I enjoy reading in our living room, and the lamps provide a lot of great reading light.
I placed one of my new Lamps Plus lamps on my DIY chalk-painted console table. I think the lamp really matches the style and look of my living room console table.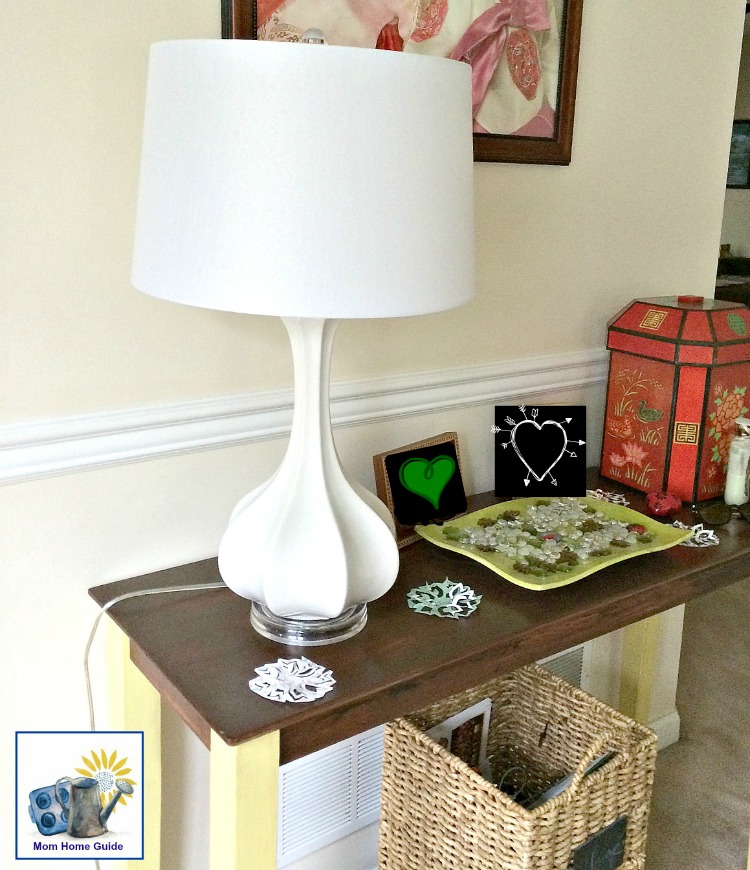 I really like the warm glow of the lamp in the living room in the evening.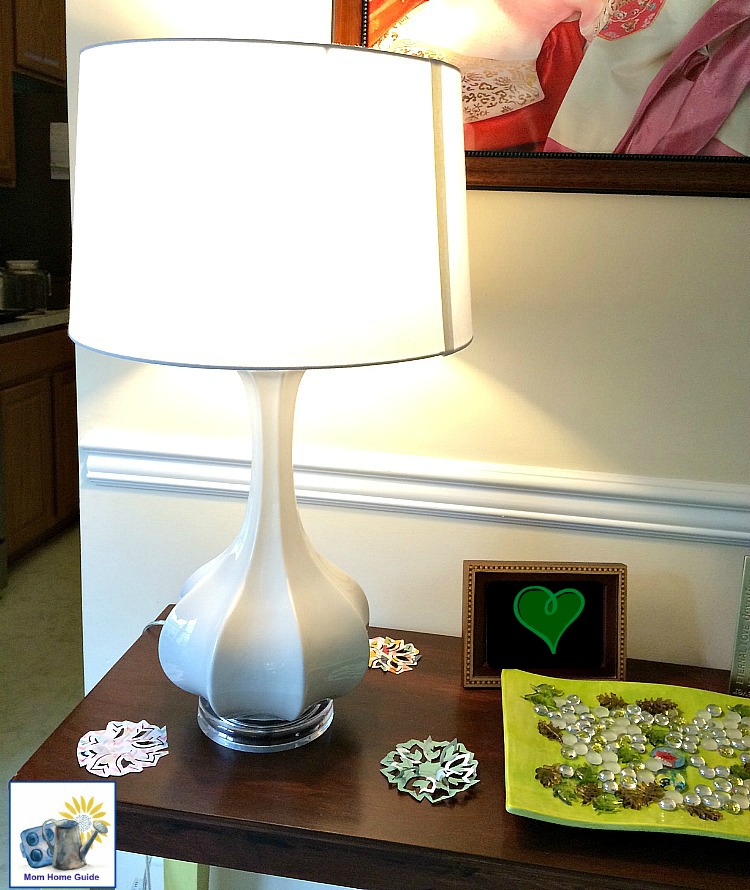 I placed the second lamp on a small white table that sits next to my living room's sofa. The lamp provides ample lighting for reading on the sofa! I used to use the table that the lamp sits on as a small spice cabinet in the kitchen. The table once was plain oak, but I spray painted it white. I think the table looks so much nicer in my home's living room!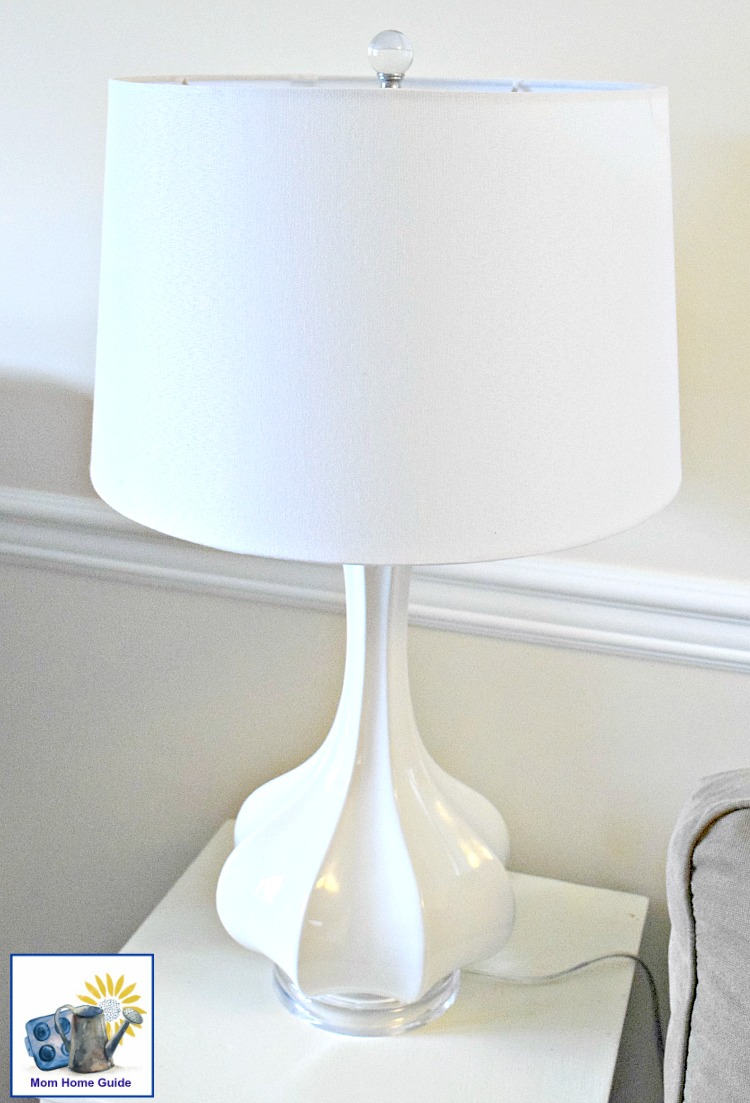 The below photo shows my living room sofa, in case you're wondering what it looks like!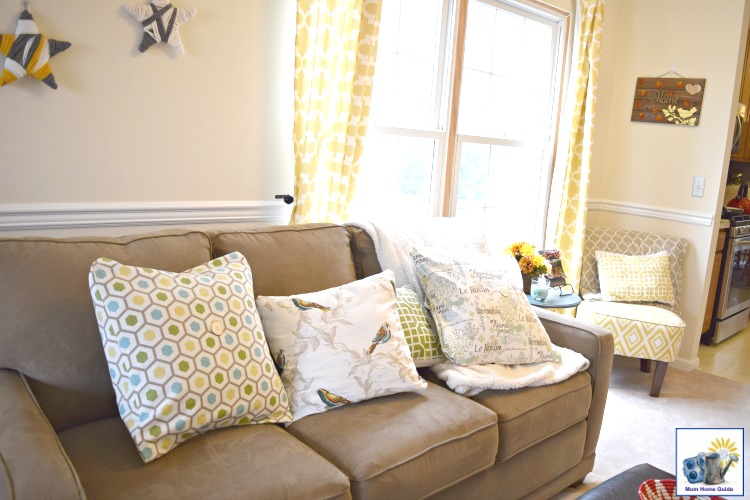 Sadly, these photos were taken just before a leak sprung in the ceiling of the living room! It turns out a nut was loose in the pipe in a bathroom sink above the living room, causing water to seep into the ceiling! So now, there are holes in my ceiling that need to be patched and painted. It's looking like the contractor I chose can't start work on my space until almost August! I can't wait until everything is repaired so I can have my lovely living room back again!
(Luckily, my husband noticed a drip forming in the ceiling before the carpeting got ruined. At first, I was thinking I would have to replace the carpeting with some beautiful hardwood floors from Lumber Liquidators or Bellawood — like these American Walnut floors.) I guess it's good that the crisis was averted!