Thanks to author Robin Newman for providing me with signed copies of her children's books. This book contains Amazon affiliate links.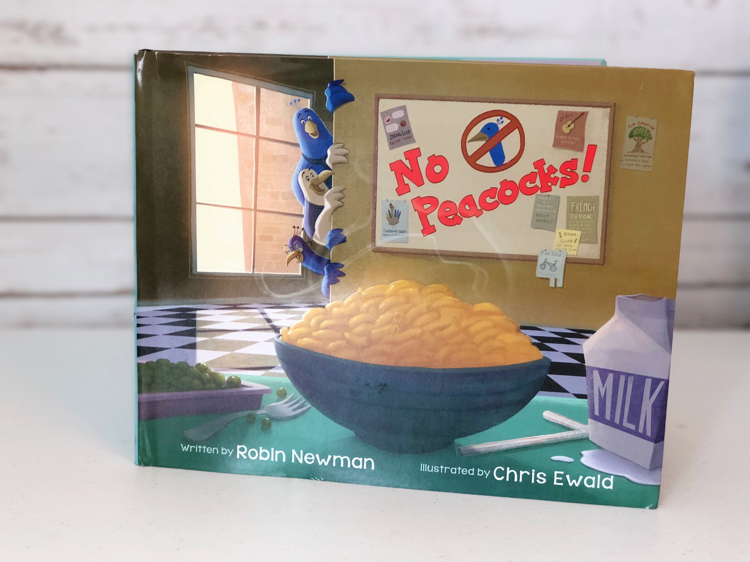 I love a good book. I especially like a good book that's written by a friend! Author Robin Newman went to Bryn Mawr College with me. She recently wrote a new children's book, "No Peacocks!: A Feathered Tale of Three Mischievous Foodies."
The book has gorgeous and colorful illustrations by Chris Ewald.
Robin sweetly sent me (and signed) her new book.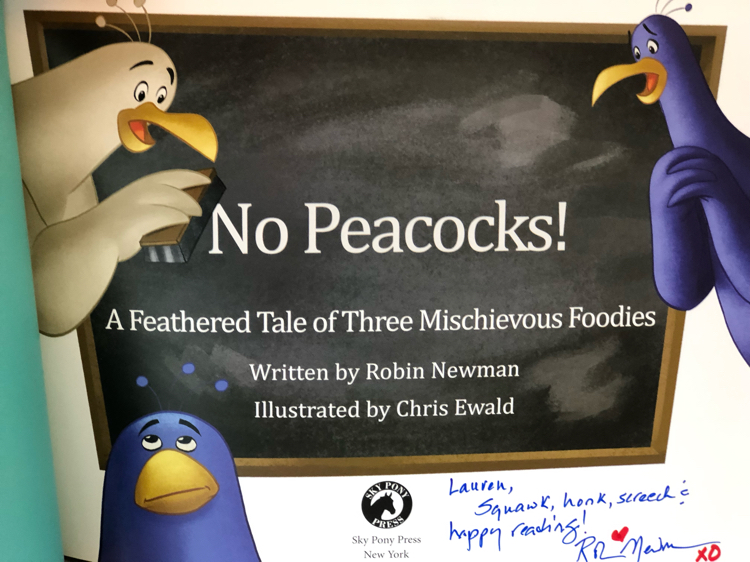 She also mailed and autographed a collection of the other adorable children's books that she's written.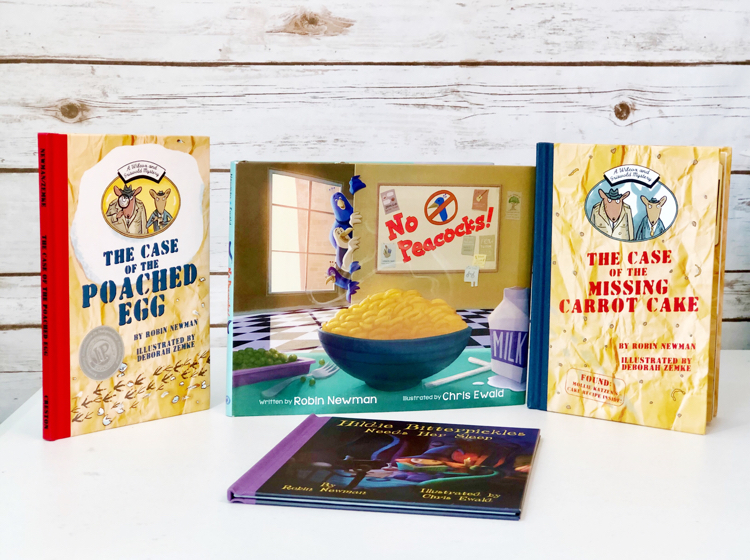 "No Peacocks!" is about three hungry peacocks who want to get their beaks on something delicious to eat — just about anything other than their usual grub, sunflower seeds. (I love sunflower seeds, but I can understand wanting something yummy like pizza or Chinese food every now and then!) The book follows the mischievous but lovable birds through the streets of New York City as they look to rustle up something good to eat — and score a plate of mac and cheese!
The book is an entertaining read that all kids will enjoy. Plus, Mom Home Guide is giving away a copy of this fun and beautiful book to one lucky reader! Along with the book, the winner of this giveaway will receive book-related swag from author Robin Newman.
Scroll down to the bottom of this post for a chance to win a copy of "No Peacocks!" plus free bookmarks and other book-related freebies!
Q&A with Author Robin Newman
To learn more about author Robin Newman and her adorable children's books, check out this question and answer with the writer.
MHG: How did you become a children's book author?
RN: This is a long story. You may want to sit down and grab a snack. Do you like carrot cake? I had been a miserable attorney (that's miserable with capital M). One day during my lunch break, I called my mom for advice. She said, "Quit. We'll figure it out." I also called my dad. He said, "Don't you dare quit without a job." This time I took my mom's advice. I moved back home while I tried to come up with a plan, other than eating my way through the chocolate éclair section of my favorite bakery. (It wasn't pretty.) One of my mom's neighbors happened to be a family law attorney. He needed someone to do his grunt work. One project involved writing the web content for his mediation law practice. That particular project got me my job as a legal editor. As a legal editor, I loved the creative aspects of the job—writing blurbs, preparing marketing materials, developing the website content. Gradually, I started writing my own stories. At some point, my husband suggested I take a writing class. I signed up for a children's fiction writing class (my first writing class ever!), and as soon as I walked in, I knew I had found my people.
MHG: What was your first book?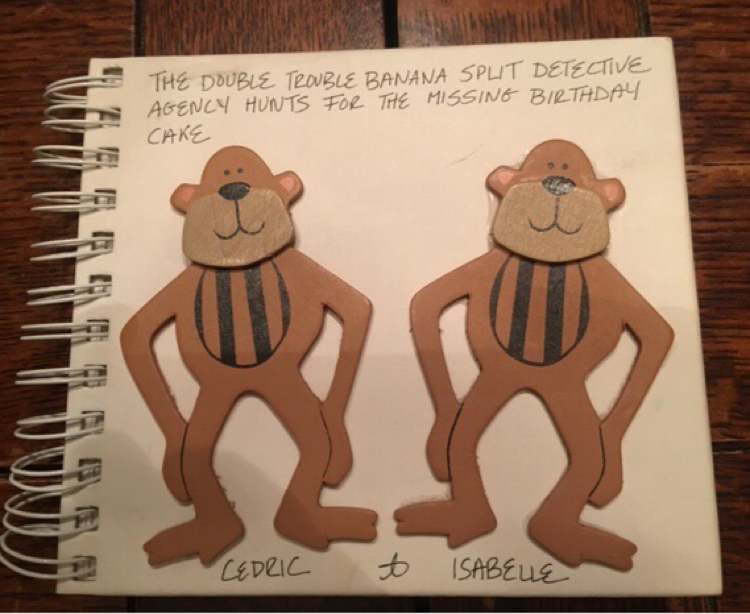 My first book was "The Double Trouble Banana Split Detective Agency Hunts for the Missing Birthday Cake." It was a gift for my niece and nephew, Isabelle and Cedric. That book eventually became the first book in the Wilcox & Griswold Mystery Series, "The Case of the Missing Carrot Cake."
MHG: What do you love most about writing children's books?
I love getting kids excited about reading and writing. And nothing is better than student mail.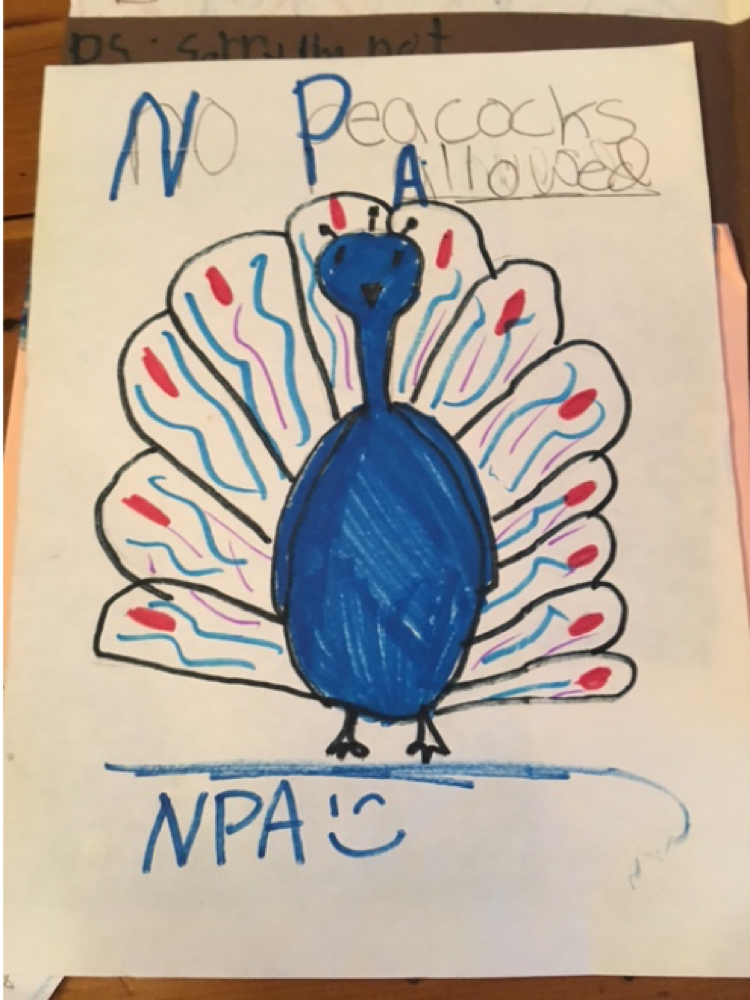 MHG: Can you tell us a little how you were inspired to write "No Peacocks!"?
RN: My son used to attend The Cathedral School of St. John the Divine on the Upper West Side of Manhattan. On the Cathedral's grounds, there happen to be three peacocks, Phil, Jim and Harry. From the moment I saw the feathered trio, I knew I wanted to write a story about them. My only problem was that I didn't have a story. One day while I was attending a meeting for the school's book fair, someone interrupted the meeting to announce, "Did anyone leave a stroller on the porch with a sandwich? Because one of the peacocks ate it." And as soon as I heard that, I knew I had my story.
MHG: What are the best and worst qualities of the peacocks?
RN: If you don't mind, I'll let my dogs answer this question.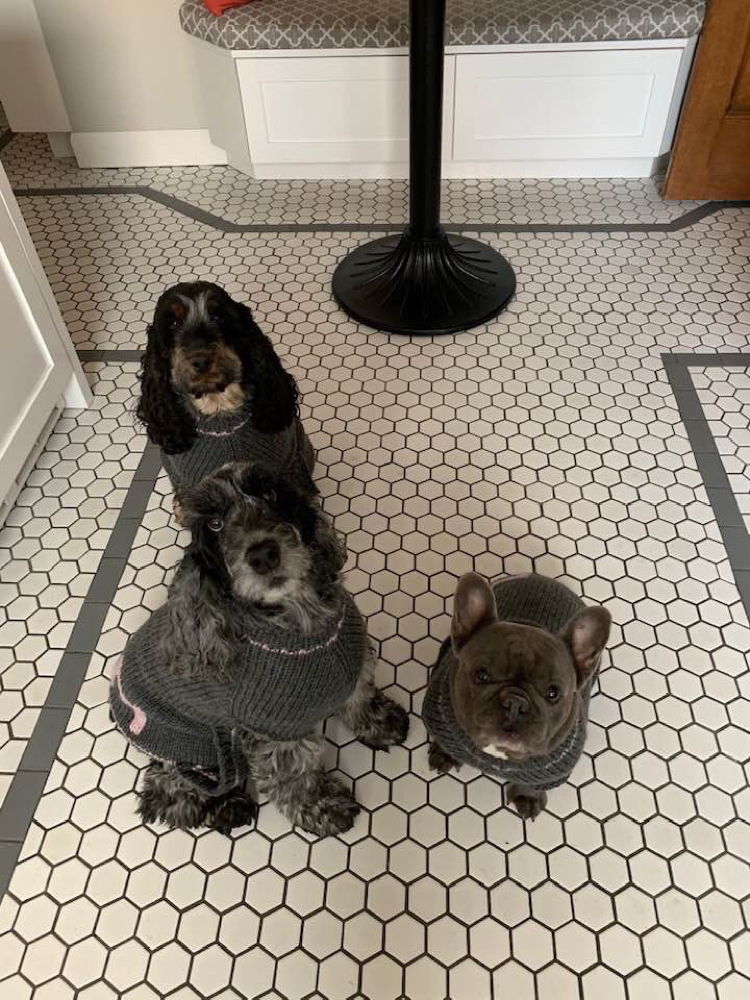 Maddy: Phil won't admit this but he loves it when I chase after him.
Cupcake: Jim is fast. Or was that Harry?
Mathilde: Apparently, they all like eating dog biscuits. That's just wrong! What kind of monster steals food from sweet, innocent, starving pups?
Maddy, Cupcake, and Mathilde all agree that being neighborhood celebrities has gone to the peacocks' heads.
Maddy: Phil always puts on a show for the tourists.
Cupcake: Did you see how Jim was hamming it up for the cameras? Or was that Harry?
Mathilde: Where's the ham?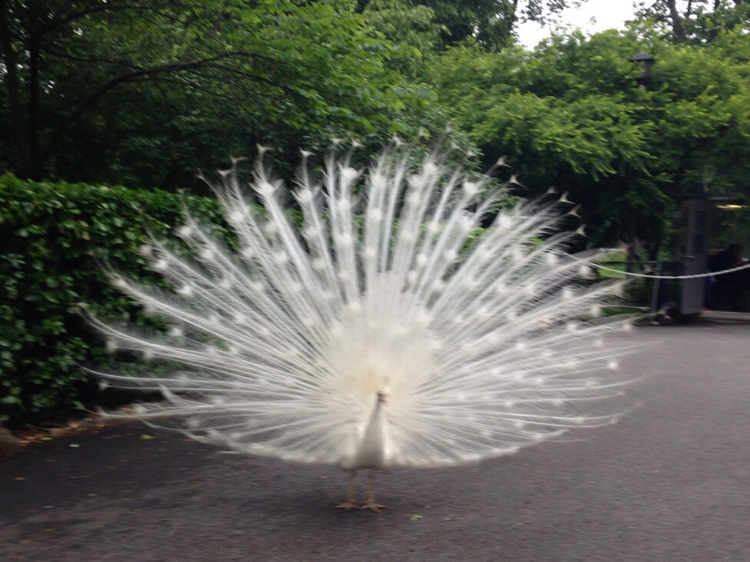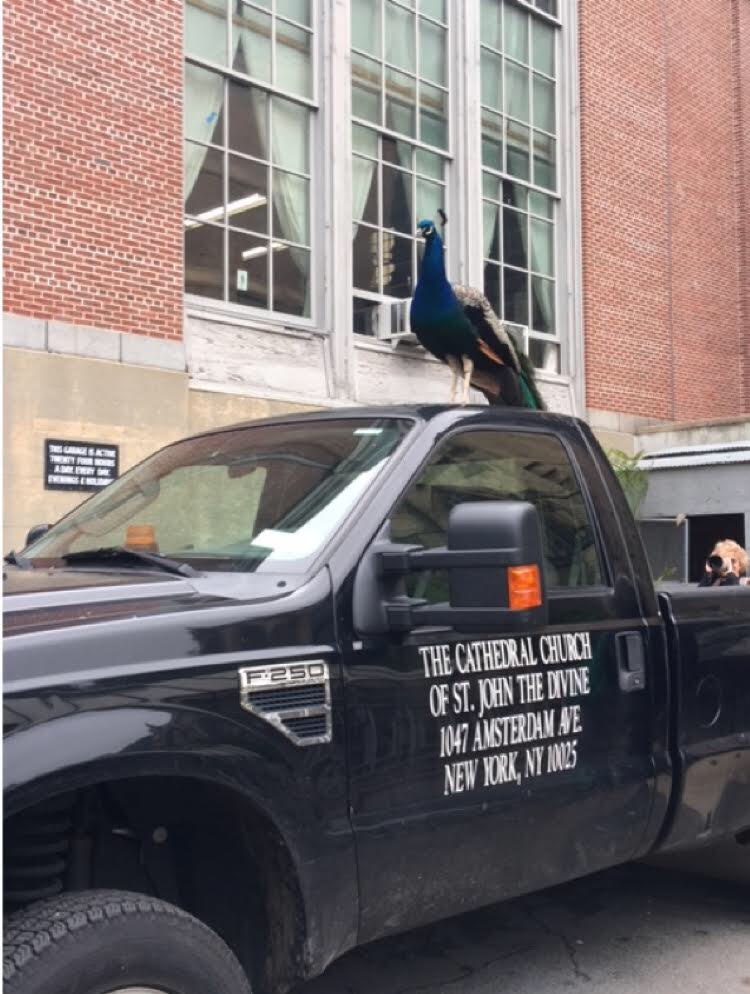 MHG: You are a writer and a mom. What's your advice for moms who also aspire to write books?
RN:
Write. Read. Rinse and repeat.
Join a critique group.
Don't give up. Rejection is par for the course.
If you're interested in becoming a children's book author, join the SCBWI, Society of Children's Book Writers and Illustrators. They're like the union for children's book authors and illustrators. The SCBWI can help you: fine tune your writing; connect you with a critique group; teach you about the business of writing children's books; and introduce you to editors and agents. www.scbwi.org
MHG: Do you have a new book in the works?
RN: I'm constantly writing and revising. I have two books coming out in 2020 and 2021 that have yet to be announced. I have also been working on a second project for Sesame Street. Stay tuned for news!
MHG: What were your favorite children's books as a child?
RN: "Madeline," "Babar," and Maurice Sendak's "Nutshell Library. "
MHG: How can readers of your books connect with you online?
RN:
Website: www.robinnewmanbooks.com
Twitter: @robinnewmanbook
Facebook: https://www.facebook.com/pages/RobinNewmanBooks/339179099505049
Instagram: @robinnewmanbooks
Thanks to Robin for taking out the time to chat with Mom Home Guide — her books are awesome!
Be sure to check out Robin Newman's books!
No Peacocks!: A Feathered Tale of Three Mischievous Foodies
The Case of the Poached Egg: A Wilcox & Griswold Mystery (Wilcox & Griswold Mysteries)
Hildie Bitterpickles Needs Her Sleep
The Case of the Missing Carrot Cake: A Wilcox & Griswold Mystery (Wilcox & Griswold Mysteries)
Now It's Time for the Giveaway!
a Rafflecopter giveaway