Thanks to BurlapFabric.com for sponsoring this post. I was provided with burlap product in exchange for my honest review.
Welcome back to 12 Months of Wreaths!
Hi everyone! Welcome back to our fifth month of 12 Months of Wreaths!
Welcome to 12 Months of Wreaths – May!
Curly Crafty Mom –

Summer Cotton Wreath


Mom Home Guide –

Patriotic Red, White and Blue Bubble Wreath


The Southern Couture –

Easiest Faux Succulent Moss Wreath
Real Girls Realm –

Easy Summer Grapevine Wreath
Follow your Hosts and Co-Hosts:
Bethany at The Southern Couture Blog | Facebook | Pinterest | Instagram | Twitter | Google+ | Bloglovin'
Mary at Real Girls Realm Blog | Facebook | Pinterest | Instagram | Twitter | Bloglovin'

Thanks again for joining us! We will be sharing a new wreath once a month in 2017!

Are you interested in sharing a wreath with us one (or more) months? We are accepting guest hosts! Email carrie (at) curlycraftymom (dot) com if you are interested!
Patriotic Red, White & Blue Burlap Wreath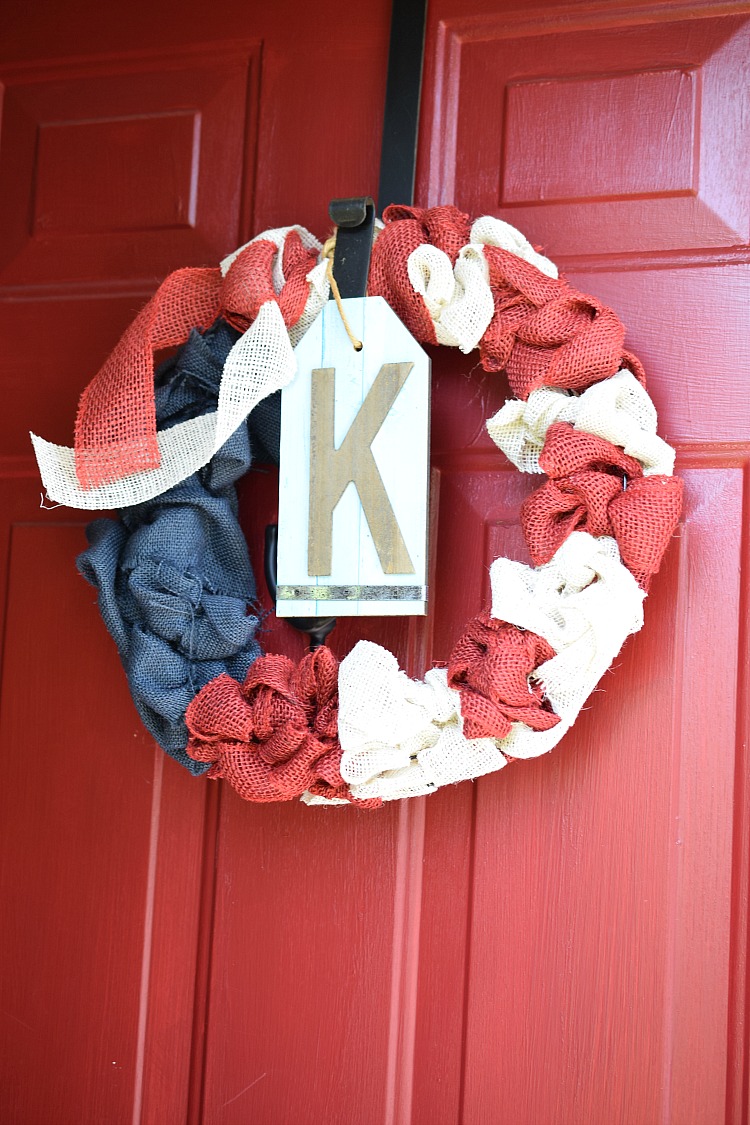 Every month I get together with some of my blogging friends to create a new seasonal wreath.
I love making wreaths with burlap, since it is so versatile, inexpensive and easy to work with. Plus, burlap comes in so many fun colors and patterns!
This month, my friends at
BurlapFabric.com
were kind enough to supply me with all of the burlap I needed for my wreath!
Plus, they have a gift for you, too! Use the code MOMHOMEGUIDE5 at
BurlapFabric.com
to get $5 off any order above $5!
Simple Red, White & Blue Bubble Wreath
I've seen all sorts of burlap "bubble" wreaths on Pinterest, and have long been wanting to make one. A bubble wreath is a wreath made with burlap fabric and a wreath form — I made my wreath with a metal wreath form. For a bubble wreath, you create 3D loops of burlap for a multi-dimensional effect.
Materials
2-inch-wide white burlap ribbon
2-inch wide navy blue ribbon (I didn't find navy navy blue burlap ribbon on BurlapFabric.com, so I used 60-inch-wide navy blue burlap fabric (cut into 2-inch strips) instead.
Wire Wreath Form

Straight Pins
(or you could use a Hot Glue Gun and Glue Sticks
)
Scissors
How to Make a Burlap Bubble Wreath
I started out by tying on my blue burlap on and then alternated the red and white ribbon. I found the easiest way to make the loops (or "bubbles") of ribbon was to tie a long strip of burlap onto the wreath, knotting it in the back. I then tied loose knots of burlap ribbon onto the metal wreath form, being sure not to tie the ribbon tight. (That way I could easily create big loops of burlap for my wreath.)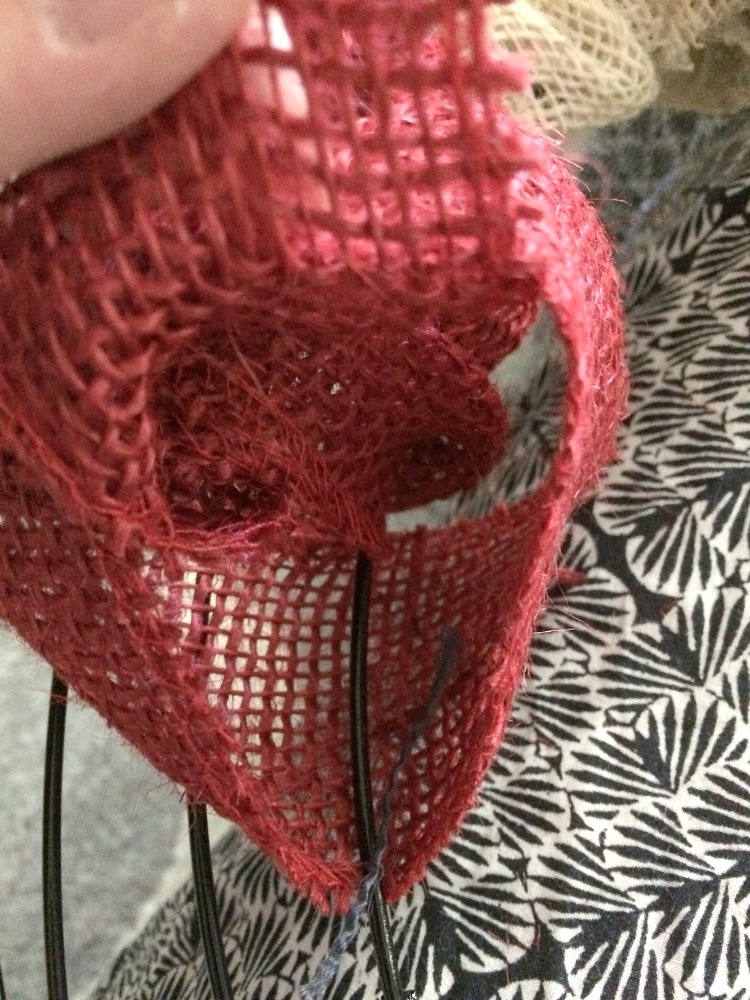 As I created my loose knots or loops, I bunch them together to form a tighter mass of burlap loops.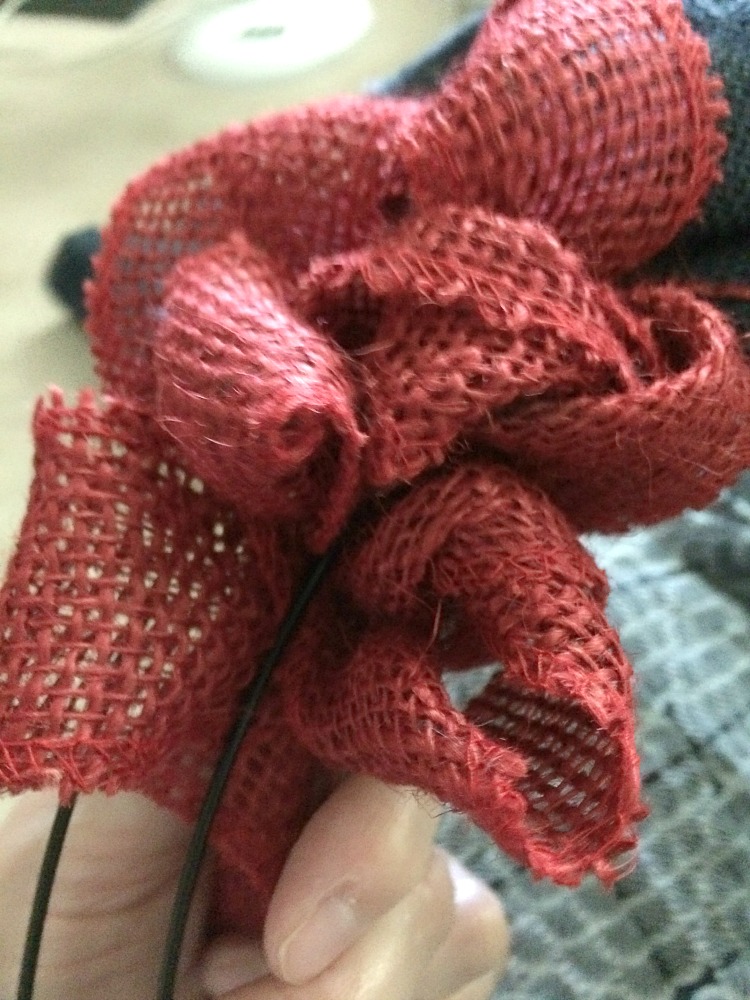 I've read tutorials that say you can create a burlap bubble wreath in about 10 minutes. But honestly, I think mine took 45-60 minutes, or about an hour. I had trouble at first figuring out how to create stable looks of burlap that wouldn't slide on my metal wreath form. (That's where I found that creating loose knots is a good technique.)
My daughters say that this wreath is my best wreath so far this year!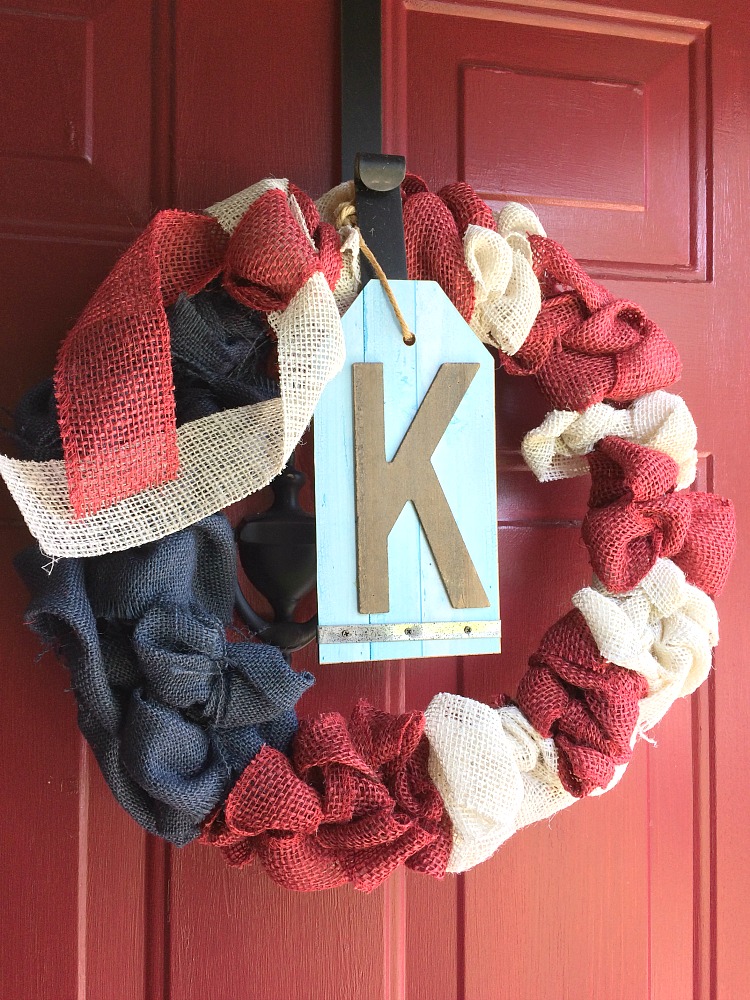 I usually take my wreath apart each month and re-use the metal wreath form, but I might keep this wreath around for a while — it would work well for both Memorial Day and Fourth of July / Independence Day.

Don't forget! Use the code MOMHOMEGUIDE5 to get $5 off any order above $5 at BurlapFabric.com!
Be sure to stop by my friends' blogs to see more photos and get tutorials on how to make their wreaths!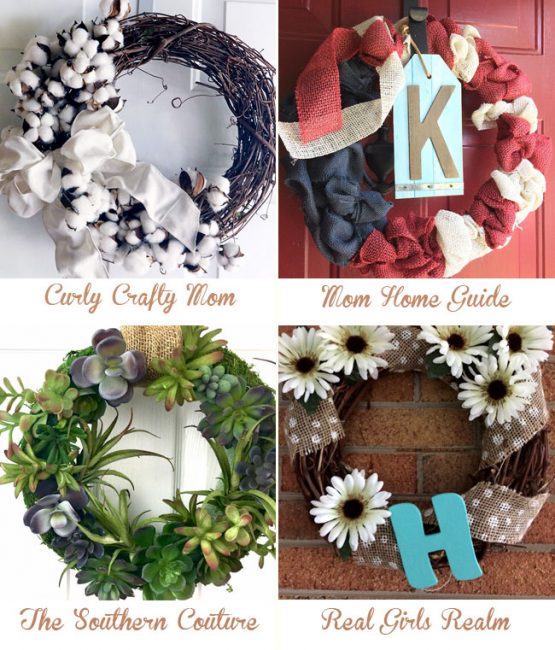 Curly Crafty Mom – Summer Cotton Wreath
The Southern Couture – Easiest Faux Succulent Moss Wreath
Real Girls Realm – Easy Summer Grapevine Wreath