This post contains Amazon affiliate links. If you click on a link and make a purchase, I earn a small commission that helps to run this blog. Thanks!
Welcome to 12 Months of Wreaths – February!
Curly Crafty Mom – Simple Coffee Filter Wreath DIY
Mom Home Guide – Pink and Blue Burlap Pinwheel Wreath
The Southern Couture – Versatile Wreath for Any Season
Lauren at Mom Home Guide Blog | Facebook | Pinterest | Instagram | Twitter | Bloglovin'
Bethany at The Southern Couture Blog | Facebook | Pinterest | Instagram | Twitter | Google+ | Bloglovin'
Thanks again for joining us! We will be sharing a new wreath once a month in 2017! Be sure to stop by all of the hosts to see what wreath we came up with for the month!
Are you interested in sharing a wreath with us one (or more) months? We are accepting guest hosts! Email carrie (at) curlycraftymom (dot) com if you are interested!
Here are the details about my February wreath, a pink and blue burlap pinwheel wreath!
Last month I made a snowflake and flannel wreath. I made the wreath by pinning flannel fabric and foam snowflakes to a metal wreath form that I wrapped in burlap ribbon.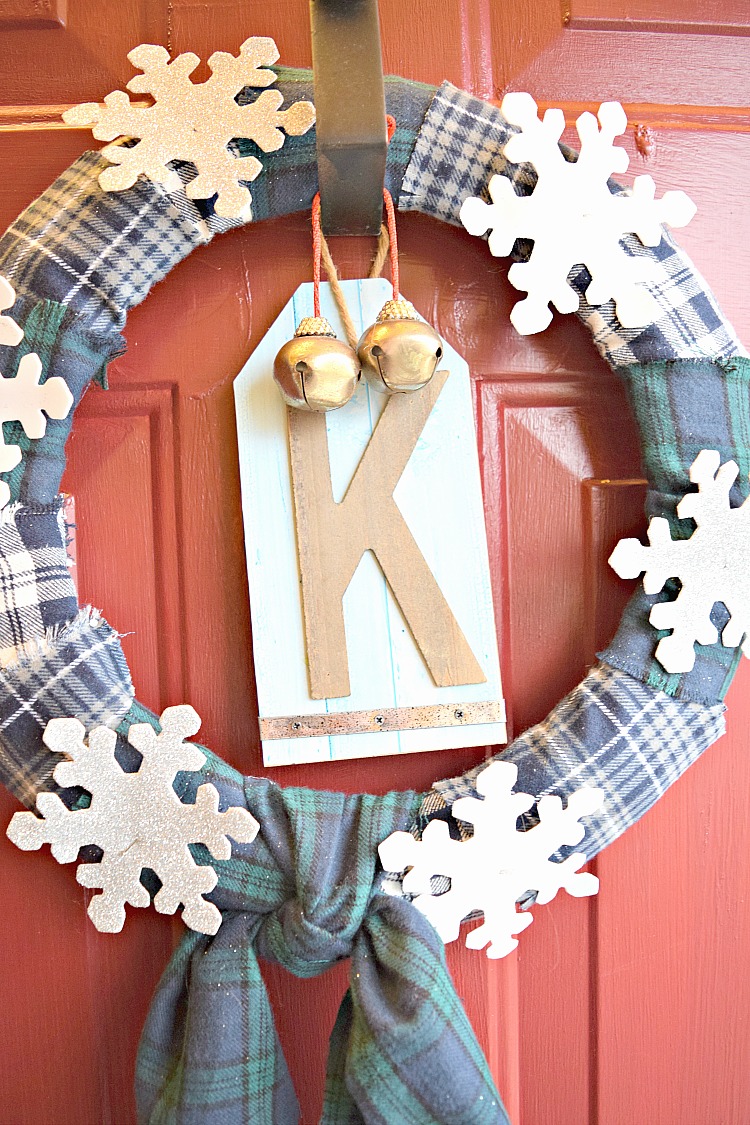 By pinning items onto the wreath instead of hot-gluing them, I can re-use the same wreath form each month. I love this thrifty and time-saving idea. I started this month's wreath by removing the flannel and snowflakes from my burlap-wrapped metal wreath form. I stored the flannel and snowflakes in a plastic baggy in case I want to put this wreath back together again at some point.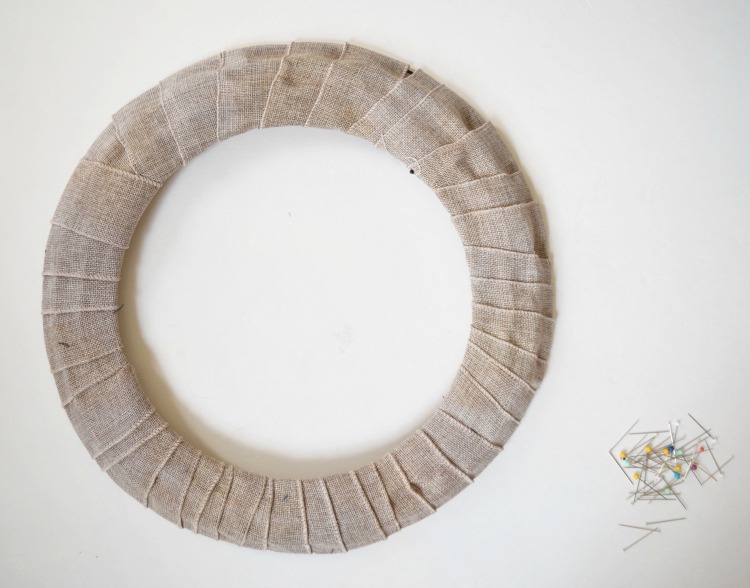 I assembled the materials for my new February wreath. For this new wreath, I picked up some pink and blue burlap ribbon and some cute decorative paper pinwheels.
Materials
Wire Wreath Form
(I used my metal wreath form, but kept the burlap on.)
Straight Pins

Scissors

Pink
and Blue Burlap Ribbon

Accordian Button Pinwheel Stickers
Instructions
To make my February pink and blue burlap pinwheel wreath, I wrapped my wreath form in alternating sections of pink and blue burlap ribbon. To secure the ribbon, I simply pinned the ribbon onto the form on the back, making sure the pins didn't show or poke through to the other side.
I then pinned on the paper pinwheels. I used the leftover burlap ribbon that I had to create a bow at the bottom of the wreath.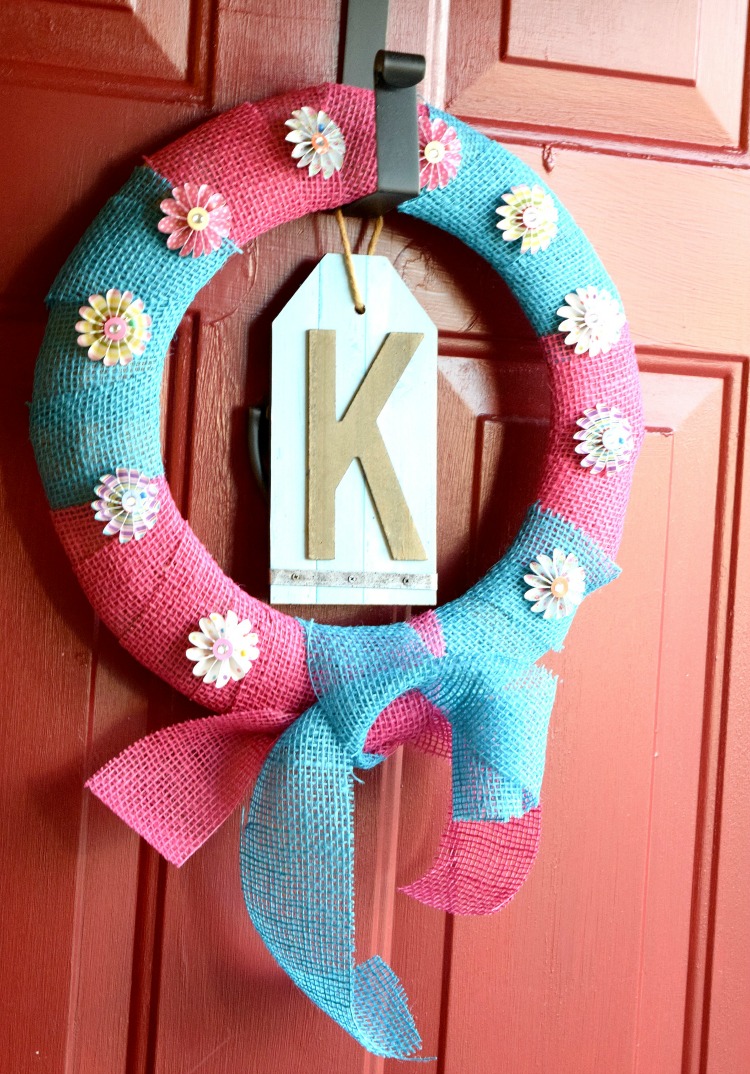 This wreath was incredibly simple and quick to make! I love the cute little decorative pinwheels. This is how the wreath looks on my home's front door.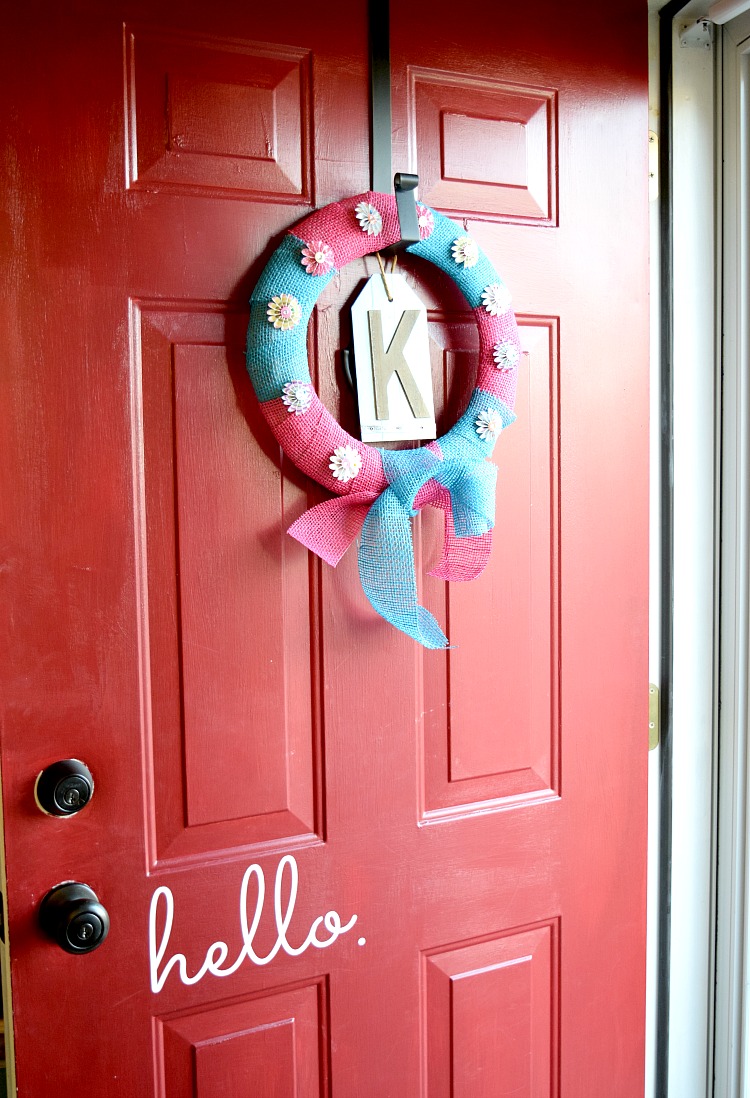 I love the beautiful wreaths that my friends have created this month! Be sure to stop by Curly Crafty Mom and The Southern Couture to get the tutorials on how to make their wreaths!
Be sure to stop by next month to see our March wreaths.
This craft was shared at Party in Your PJs and Creative Corner Link Up