Thanks to ProjeX for sponsoring this post. Mom Home Guide participates in the Amazon Associates affiliate program. These shopping links cost you nothing and are for your convenience. Mom Home Guide may earn a small commission for including these links.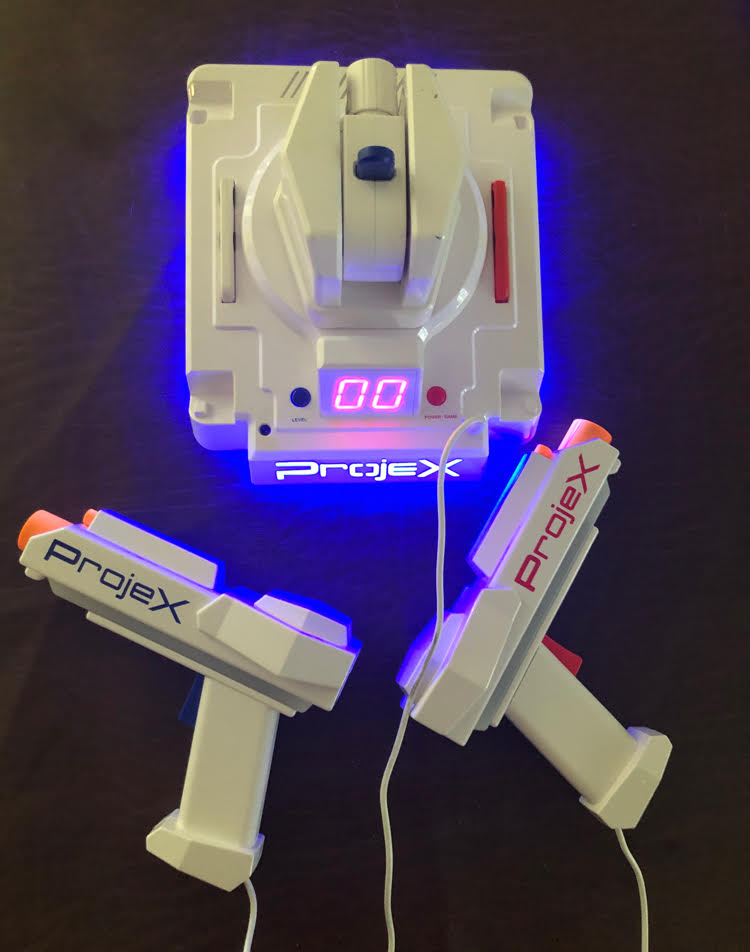 Sheltering at home can be both stressful at times, and at other times, boring. I was excited to have the chance to try something new and fun – ProjeX
, a gaming console that can project an arcade-like game on a blank wall. With this system, your family can blast targets, ducks and aliens. All you need to play this game is the ProjeX gaming system – you don't need a computer, TV, or other equipment.
The game includes fun images and sounds for your target practice. With the included two blasters with safe simulated lasers sights (there are no actual lasers), you can play solo, against an opponent, or work together, combining your scores. The blasters light up brightly as you shoot.
See the ProjeX Giveaway at the end of this post for your chance to win a ProjeX Projecting Game Arcade!
(Check out my video in this post to see one of my family's gaming sessions with ProjeX.)
The game is available at both Target and Walmart for approximately $49.
You use the game console to project moving images/targets onto a blank wall. You can play in your home, or project the game on a garage door or exterior wall of your home for outside fun at night. When you hit a target, you see a broken or exploded image of the target (or duck or UFO) on the wall and hear the sound of glass shattering.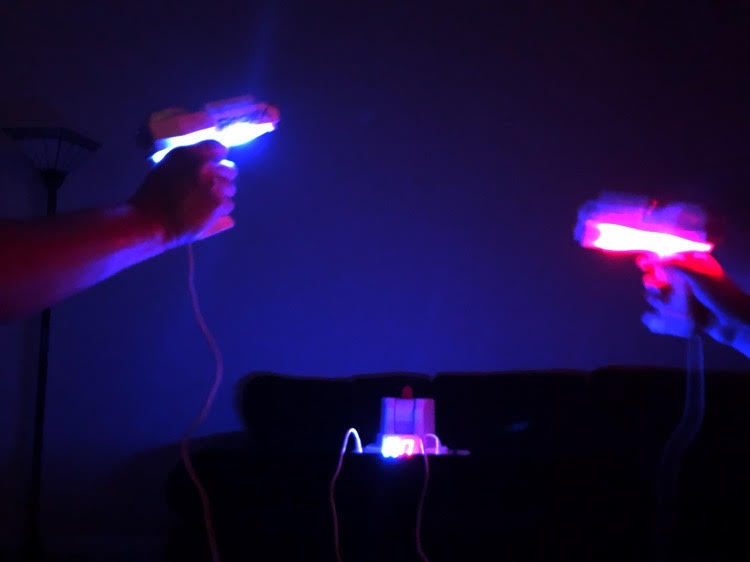 It's best to have the ProjeX gaming system at least 5 feet away from the wall you are projecting on. It's also preferable to project the images on a blank, light-colored wall. (Instead of on a dark wall or bookcase.)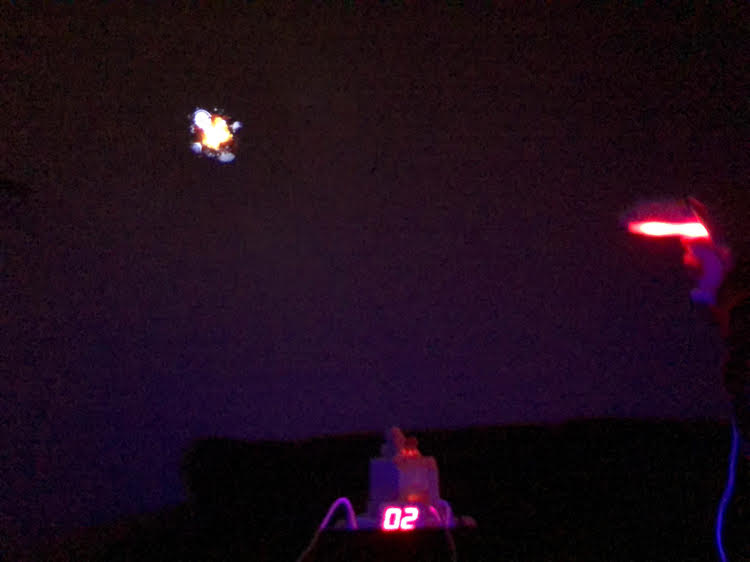 My daughters literally have been having a blast playing this game! I'm not quite as good as they are (my aim can be off sometimes), but I had fun, too! It was great to share a family night of fun together.
Family Game Night with ProjeX
The ProjeX game is easy to set up. You just use a Phillips head screwdriver to open the battery compartment in the back, and add three AA batteries. (The batteries are not included.)
You also need to have one of the three included slides inserted correctly in the slide compartment (on the bottom of the console) and at least one blaster plugged in for the game to start working. (I didn't set it up correctly at first, and thought my game wasn't working.) Make sure that the curved angle of the slide is facing up, and that the metal contacts on the slide are facing away from you.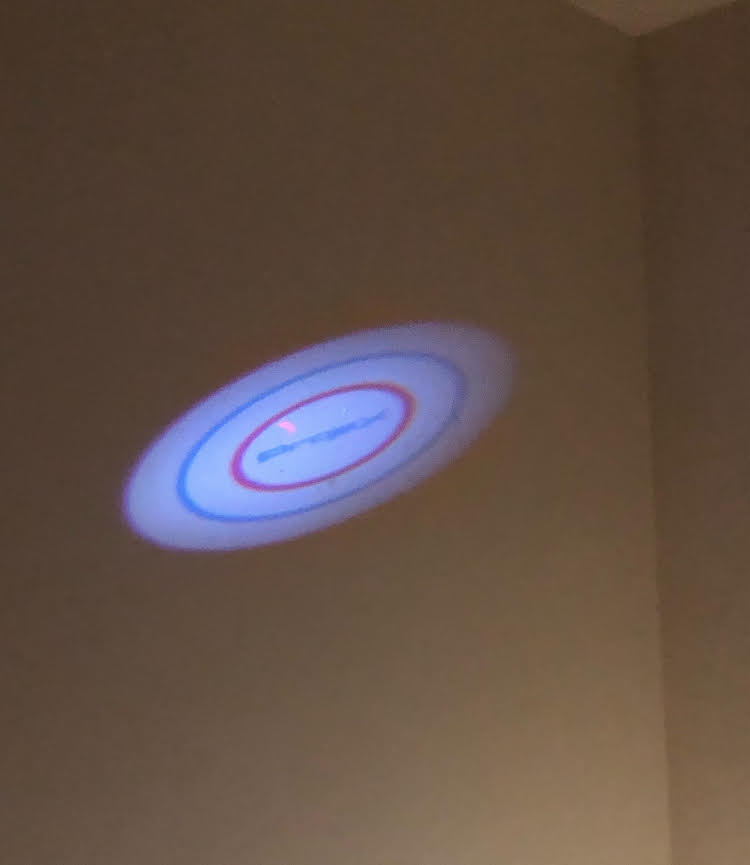 Once you have everything set up, it's easy to play. You just press the red button on the console to start the game. If you want to advance beyond the beginner level, use the blue button to select the level of play. To begin the game, slide the reload back on your blaster. (If two people are playing, you both need to "reload" your blasters.) You can also reload during play when you run out of shooting power. When the game is over, you can restart the game by reloading.
For now, my family and I mostly have been playing the easier level on the blue slide, the beginner level slide (with the targets). But eventually we will use the other slides more and aim at ducks and UFOs. We tried shooting at the ducks and UFOs a little bit the other night, and it was fun! But we didn't actually hit many of those targets. We need more practice!
My family and I are looking forward to another fun family game night with our new ProjeX gaming system!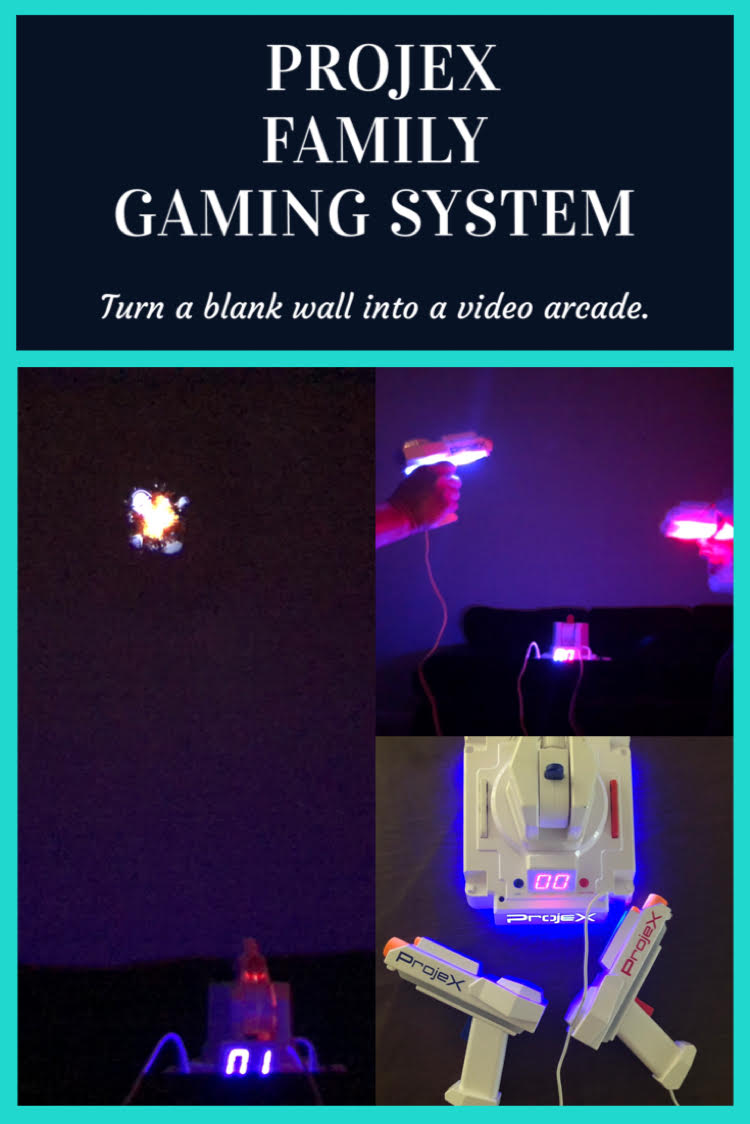 Win a ProjeX Projecting Game Arcade
a Rafflecopter giveaway