I received a K9 Sport Sack for free in exchange for my honest review. This post contains Amazon affiliate links. If you click on a link and make a purchase, I earn a small commission that helps to run this blog. Thanks!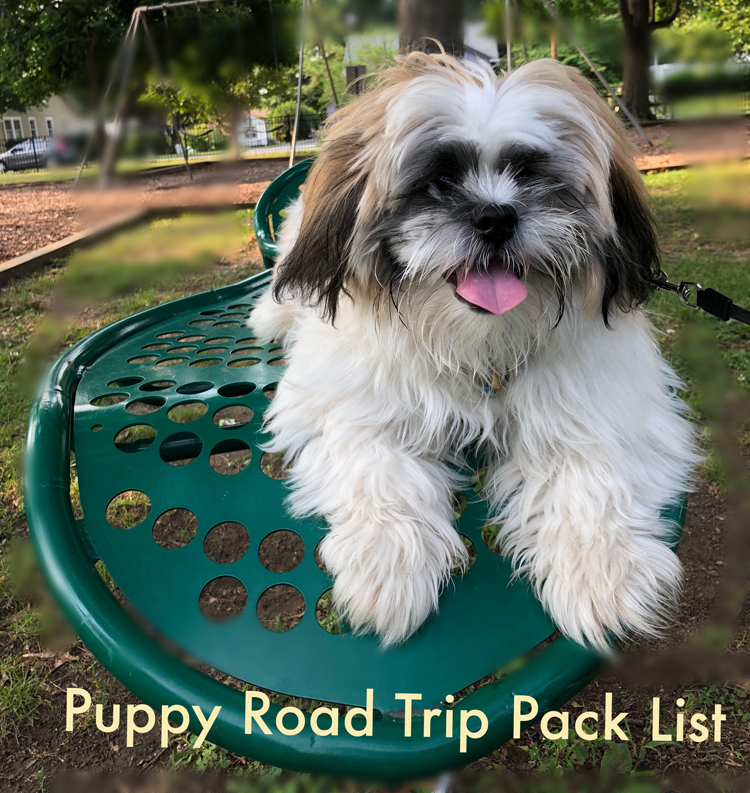 My family is planning our first ever road trip this summer with our new dog, a male 8-month-old Shih Tzu named Mochi. We adopted him in January. It turns out that traveling with a dog is like going somewhere with a toddler. We have to pack a lot of extra stuff!
My family and I plan to drive from New Jersey to Niagara Falls (at the New York/Canadian border) with stops in the Finger Lake area of New York State. That means we will be driving several hours each way for our trip.
If you are a dog owner and are thinking of traveling with your pup, my pack list might help you figure out what to bring on your own travels this summer.
K9 Sport Sack
One of the first things I'm packing for my family's road trip is the K9 Sport Sack
. Our cute, but low-energy Shih Tzu pup might not be up to all the walking we will be doing on our trip to the Niagara Falls and the Finger Lakes area in upstate New York. I plan to have our new K9 Sport Sack on hand should we need to carry a tired pup around.
The attractive backpack's comfortable straps make it easy for my family to carry our pup around. The backpack has mesh side ventilation to keep our puppy cool, and a D-Ring that we can secure his collar or harness to, so he will remain safely in his backpack. He looks so cute in his K9 Sport Sack, don't you think?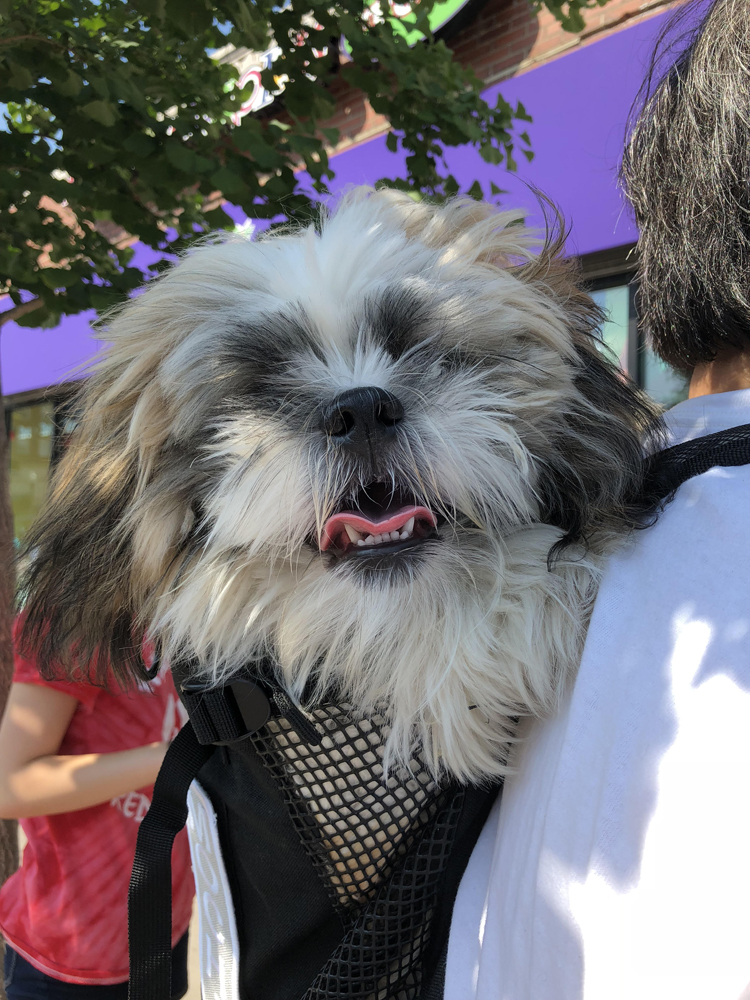 I was able to customize the sack with a Velcro name patch for my puppy. (The patches are available at K9SportSack.com.)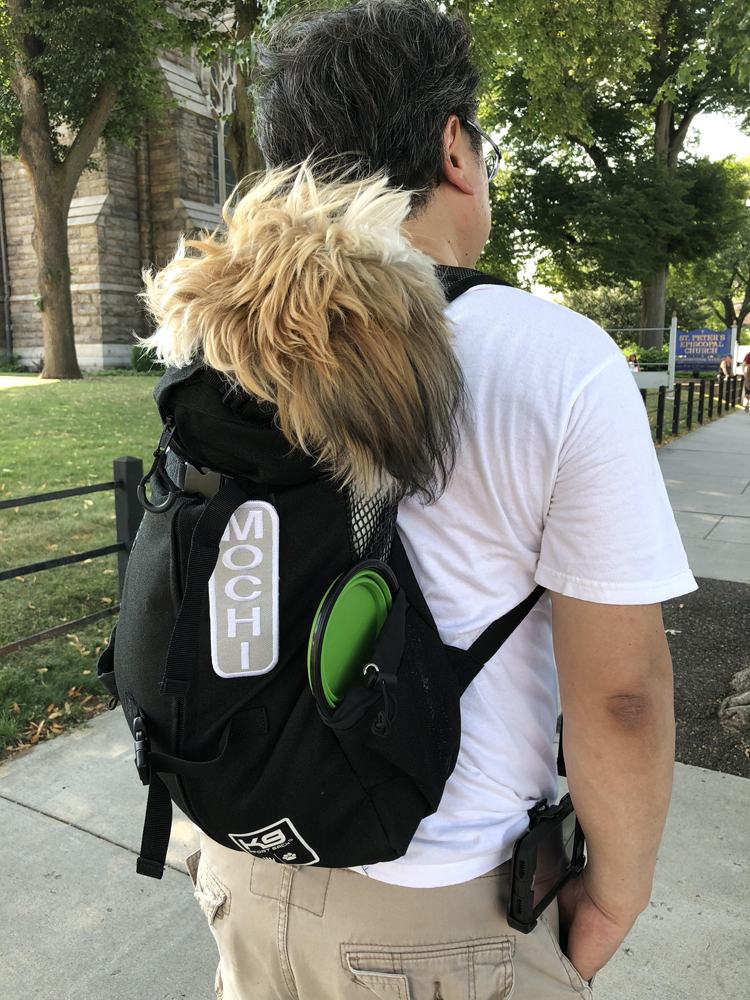 Also, because my pup's size falls between what's recommended for the medium and large K9 Sport Sack, I received a K9 Booster Block so he can better fit in the large K9 Sport Sack. (Since he's a growing puppy, there's a chance he can grow out of the medium sack.) I know the K9 Sport Sack will be very handy on my family's road trip!
The good news is that Mom Home Guide's readers can get 15% off a K9 Sport Sack Air or Air Plus with the coupon code Mochi!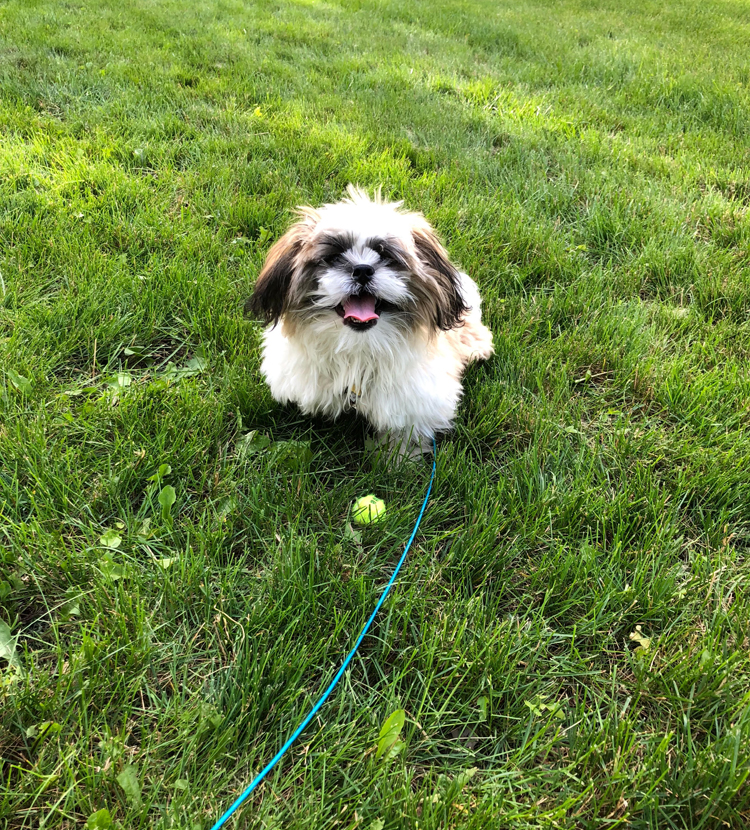 Collar or Harness and Leash
The need to bring a collar/harness and leash on a road trip when traveling with a dog goes without saying. I find, though, that if I don't put even obvious things on a list of what to pack, I'll forget something!
At the moment, we have a basic black leash and harness for our puppy. We've been told that a harness is recommended for smaller sized dogs, to protect their necks. Our leash is retractable and is a bit thin. Our puppy tends to chew on the leash, and sometimes I think our leash is a bit long for him. I might want to switch to a heavier duty (non retractable) leash.
I like the leash
by Paw Lifestyles. At 6 feet long, it's just long enough for our 17-pound Shih Tzu puppy. I like that its 3 mm thick so my little pup shouldn't be able to chew through it. It's also reflective, which adds a safety element when I'm walking my dog at night. I also love that it comes in bright, spring green, my favorite color.
Collapsible Water/Food Bowl
My Shihh Tzu has a lot of fur, so he can get hot and quite thirsty when we are out and about — especially in the summer. A collapsible dog bowl
for water (and food) is a must. The bowls that I got (below) work quite well, and I am able to clip them to my purse.
Car Seat Cover
When my family and I got our puppy, he was doing quite a number on our car seats! He was tracking in leaves and dirt and soaking the seats with his wet puppy fur. Early on I ordered a pet seat car seat cover
for the backseat of my family's Honda Accord. Now, I don't worry when we bring puppy with us on our travels.

Dog Food
While my family is dining out and eating take-out on our trip, our pup will need something to eat. So, I will pack a bag of the pet food our vet has recommended for our Shih Tzu — a dry pet food
formulated especially for puppies.
Dog Treats
I am a softie, so I like to give my family's pup a treat now and then. I think having some dog treats
will come in handy when pup gets a little stir crazy in our car or hotel room.
Puppy Toys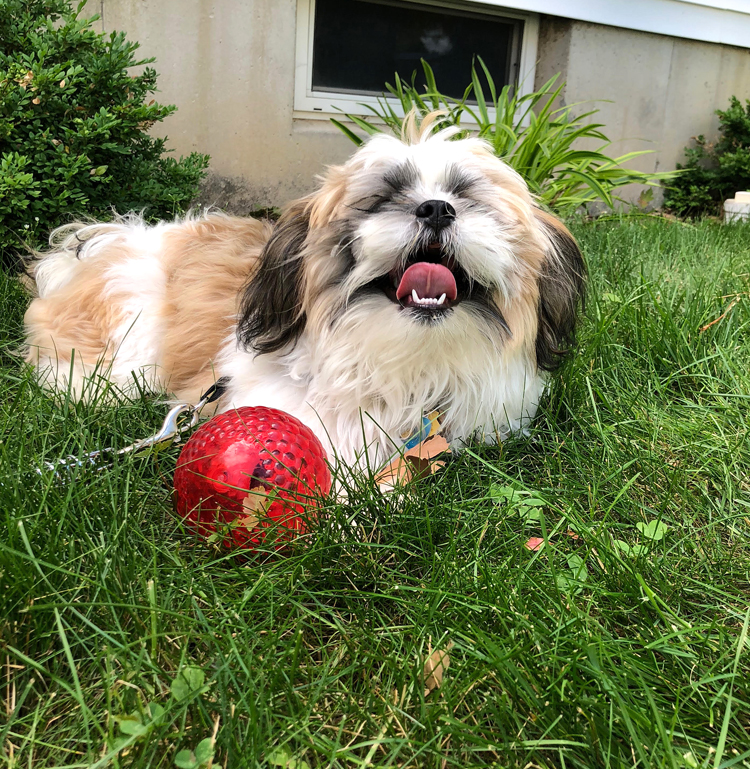 My puppy gets pretty rambunctious sometimes — he loves to play! I will definitely be throwing in some dog toys
for when Mochi is ready for some playtime. Playing with puppy can be a lot of fun!
Don't forget that Mom Home Guide's readers can get 15% off a K9 Sport Sack Air or Air Plus with the coupon code Mochi!