Last week I shared details about the first leg of the vacation my family took this summer. We went from New Jersey, through Pennsylvania, to New York's Finger Lake region, and finally, to the New York and Canadian sides of Niagara Falls.
In last week's post, I shared the details and photos of our stops in two picturesque Delaware River towns — Phillipsburg in New Jersey and Easton in Pennsylvania. We ate in Phillipsburg at a place overlooking the river and did some shopping in the gift shop at Crayola Experience. Check out my Puppy Summer Road Trip to New York & Canada – Part 1 post to see the details and photos. The stops in the two towns were a nice break in our hours-long road trip to the Finger Lakes region in Upstate New York.
Keuka Lake Downtowns
On our first full day of our trip, my family and I had breakfast in our hotel. Then, my husband, daughters, our puppy Mochi, and I headed to the quaint town of Penn Yan, N.Y. The small town is on the shores of Keuka Lake, one of New York State's beautiful Finger Lakes. My grandparents lived in Penn Yan when I was growing up. I was happy to see Penn Yan again. The below is a photo I took last month in Penn Yan.
Penn Yan is still the small downtown that I remember. My husband, daughters, puppy and I toured the small downtown area for a bit and hit a gift shop for souvenir shopping. There wasn't too much to do in town, so we only stayed in Penn Yan for an hour or so.
After we toured Penn Yan, my family and I headed south to the idyllic town of Hammondsport, which is on the southern end of New York's Keuka Lake. Driving along the western shore of the lake, we pulled over to a scenic overlook at Bluff point on Keuka Lake.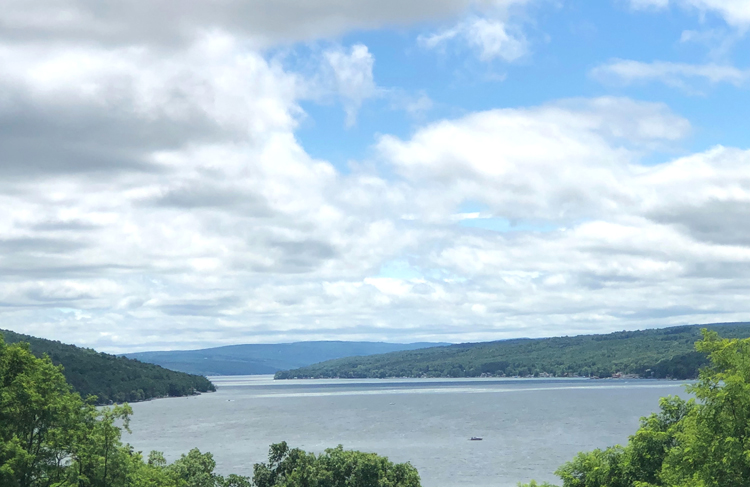 Bluff Point is the location on Keuka Lake where Keuka Lake, which has two arms, forms a "Y." Keuka Lake is an expansive, beautiful body of water.

Lunch in Hammondsport
Hammondsport is a very lovely town on Keuka Lake. Unlike, Penn Yan, Hammondsport has more things to do for the tourist. The first thing we did when we hit town was have lunch at the Crooked Lake Ice Cream Parlor. (We sat outside with our puppy.)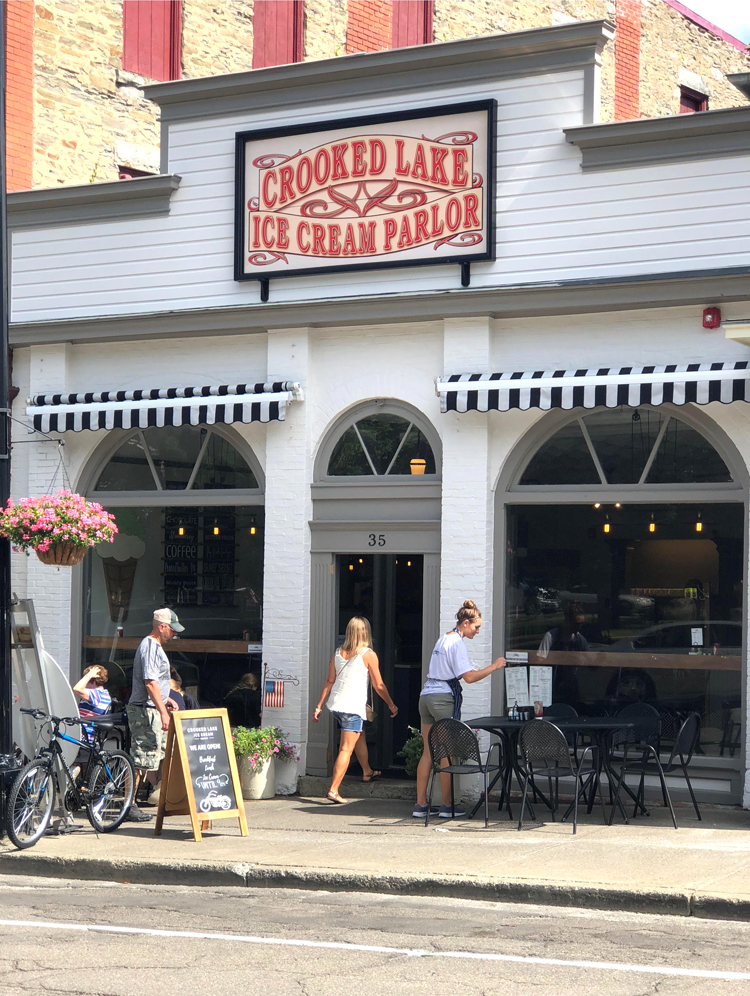 I had a delicious omelette — and later, some ice cream — there.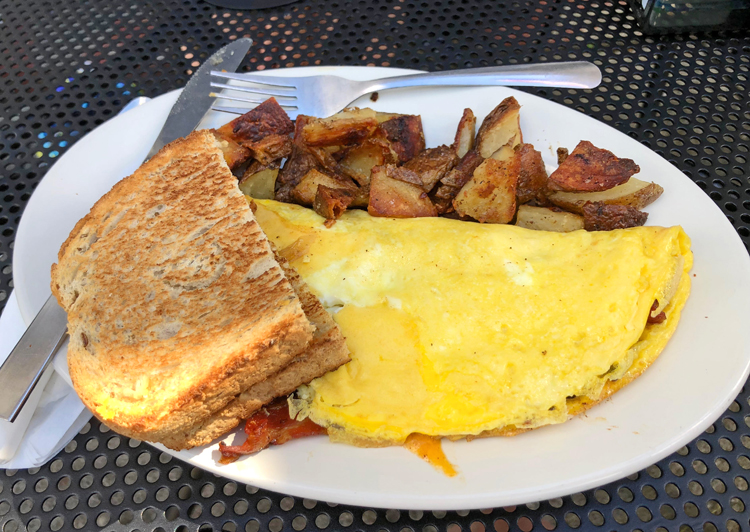 After lunch, my family and I walked the two blocks or so to the town's lakefront area. The below photo shows the view my family saw just a few blocks away from downtown Hammondsport.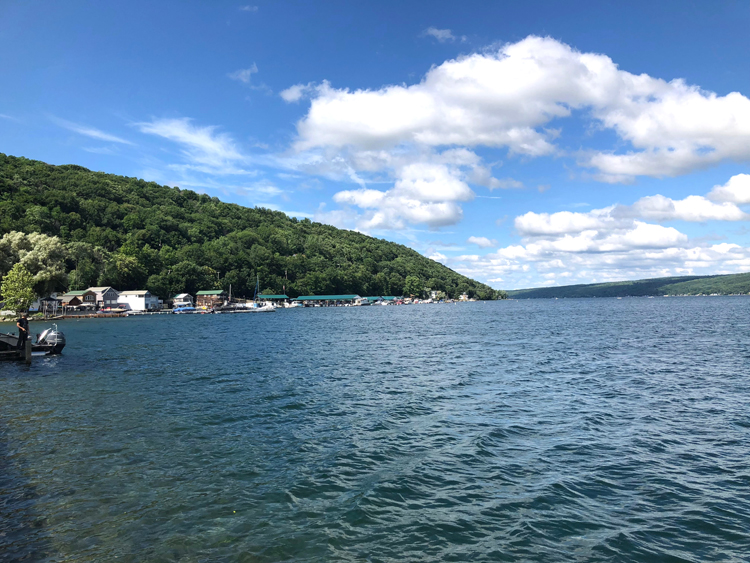 Mochi enjoyed the view, too!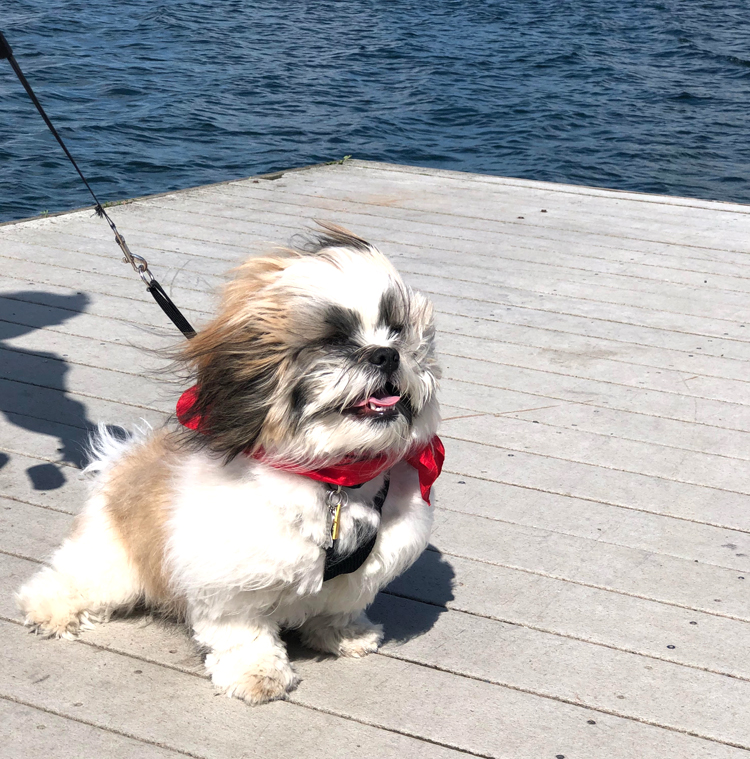 After our trip to the lake, my family and I enjoyed looking at Hammondsport's beautiful houses. While we were admiring the beautiful homes, one homeowner came out and gave Mochi a doggie bone.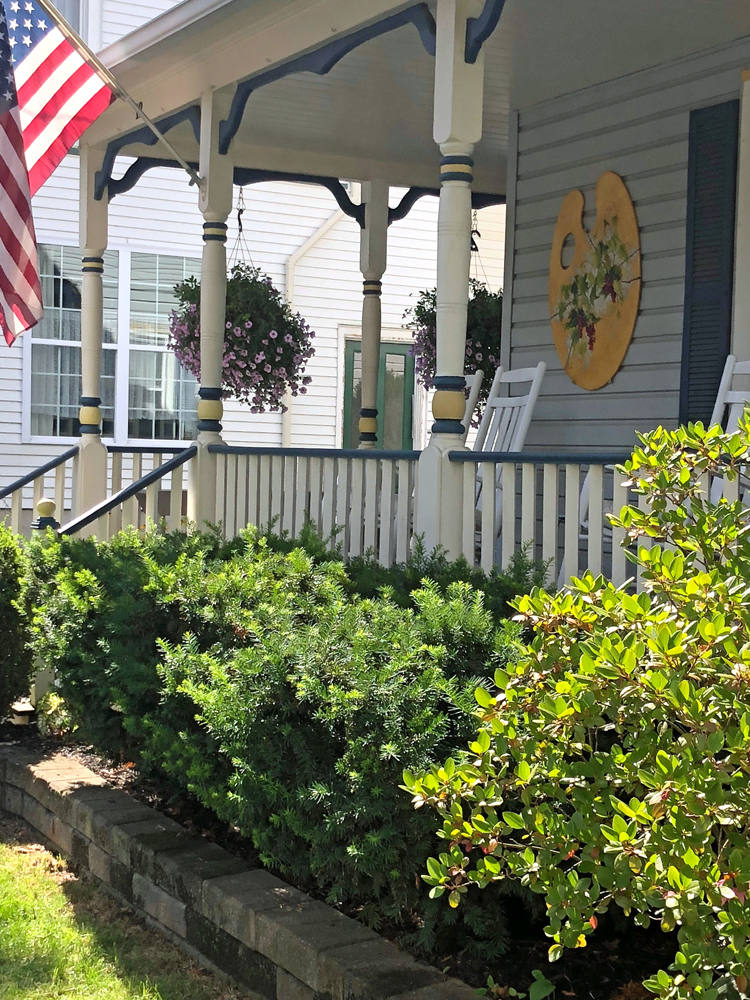 We ended our tour of Hammondsport in a gazebo in the center of town. Mochi enjoyed taking a breather in the shade!

Check back here on the blog for more on my family's summer road trip — including our visit to Corning, N.Y., and the Corning Museum of Glass, both sides of the Niagara Falls, and, Cornell, N.Y., and Cornell University.