*Thanks to NaturalAreaRugs.com for sponsoring this review. I received a complimentary product in exchange for my honest opinion. This post contains affiliate links.
I can't believe that Christmas is only a week away! With Christmas only days away, many of us will be scrambling to get ready in time for the big day! While many of us will want to go all out for the holiday, the lack of time means that some of us will have to scale back in our preparations. But just because there isn't a lot of time before the big day, that doesn't mean that your home can't look nice! I have some tips on how to prep your home for Christmas without spending too much time or effort.
Christmas kind of snuck up on my family this year — it seems like we were celebrating Thanksgiving just yesterday, and now it's nearly Christmas! Luckily, our home is pretty much set for the holidays with just a few easy steps! These steps can help you get ready for the holidays, too!
Easy Christmas Decorating Tips
1. Aim for Impact. If you want to spruce up your decor for the holidays, add something that is inexpensive but will have big impact. My home has no dining room, but it does have a large dining area in the kitchen. I've always wanted to make that dining area fancier, so I added a beautiful gray and white striped wool rug from NaturalAreaRugs.com to my kitchen.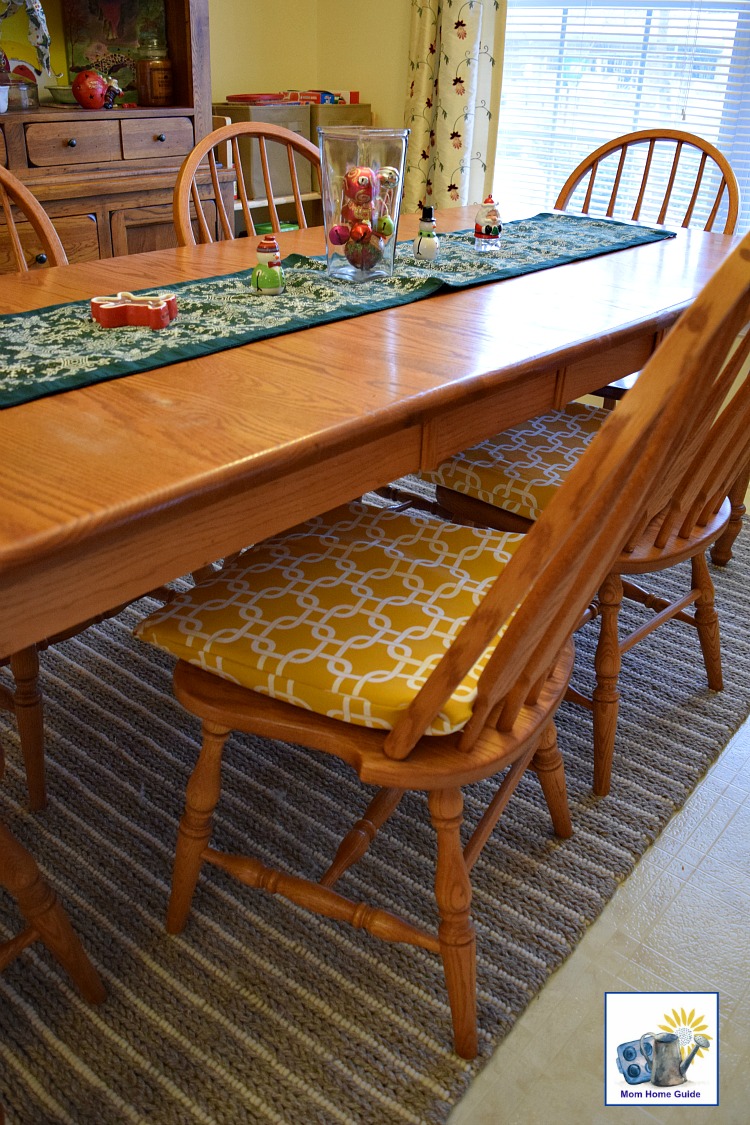 I chose the 5′ x 8′ Ashton Wool Rug from NaturalAreaRugs.com.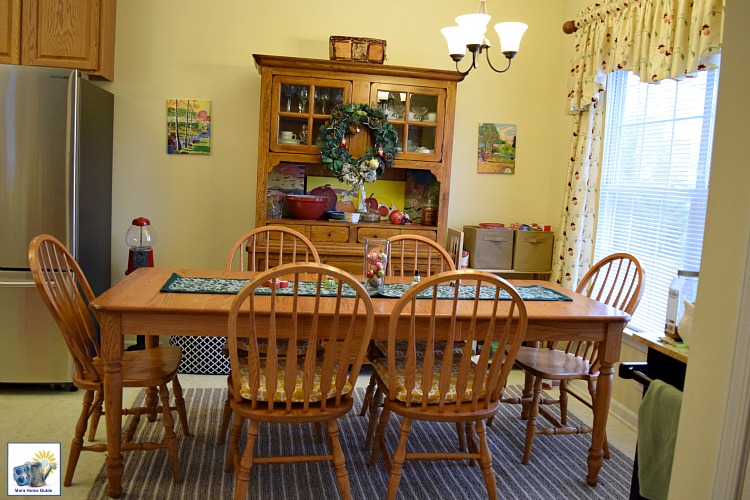 My 100% wool, earth-friendly rug was hand-woven in India.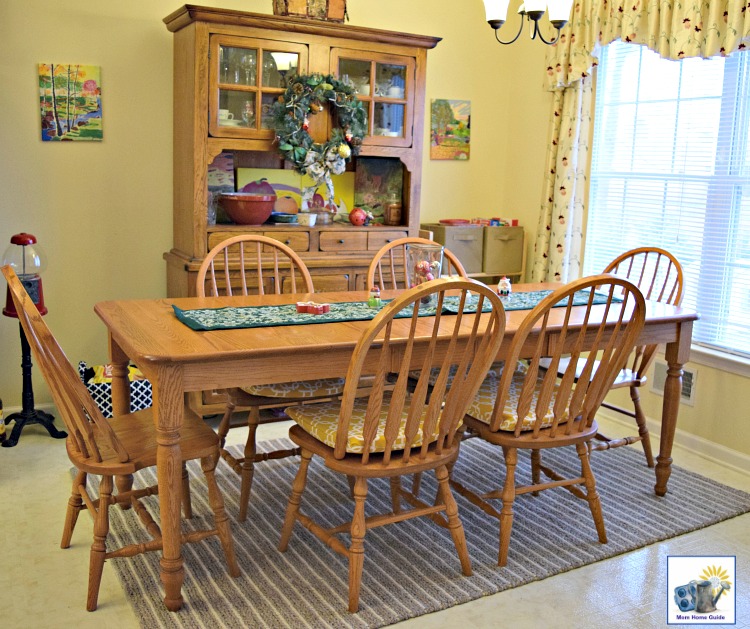 I like how the all-natural wool rug picks up the grays of my kitchen's new stainless-steel appliances and give a more modern look to the room!
2. Buy Inexpensively or Use What You Have. To keep costs low and to make your life easier, you should try to keep decor purchases for Christmas down to a minimum. I bought an inexpensive jute table runner at a local discount store to decorate my table. For the table's decor, I filled a vase I already owned with some extra Christmas tree ornaments I had on hand.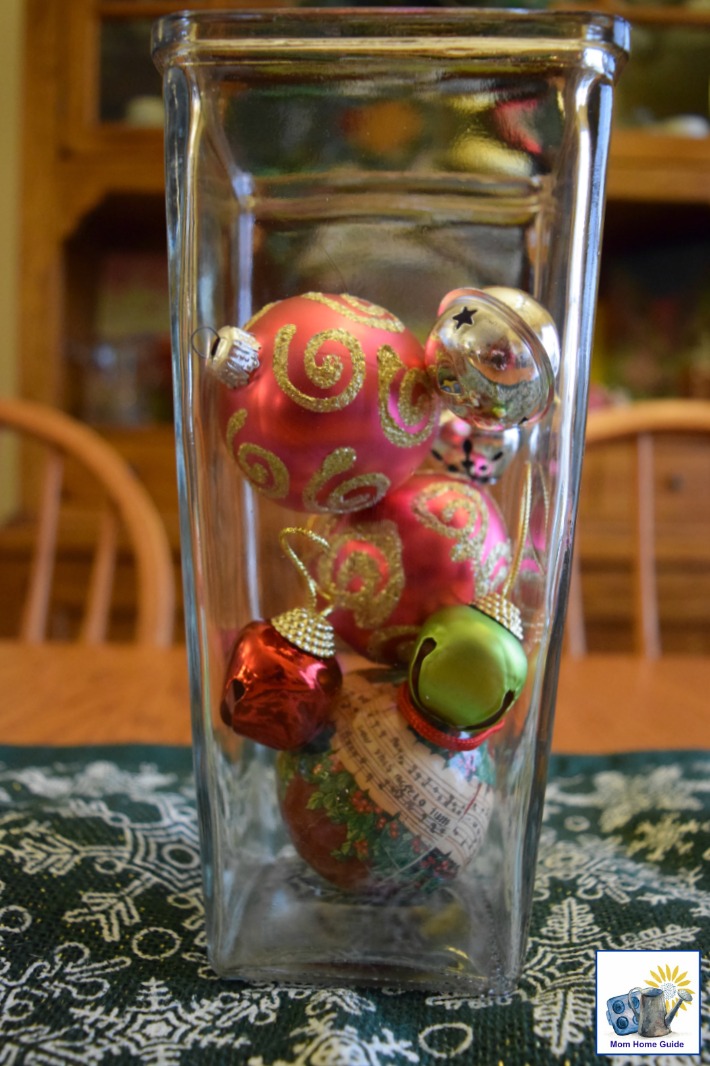 I also used a Christmas candle I own and a small plastic Santa from another year. I added some cute Snowmen salt and pepper shakers that I got for about $6 to the table.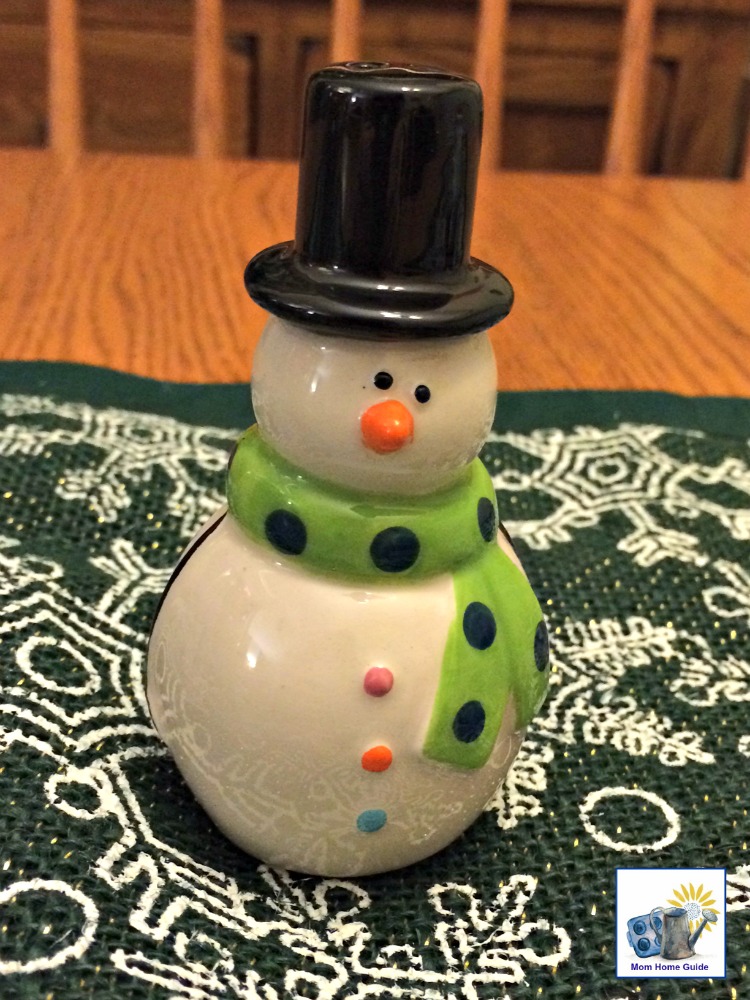 I like to change my kitchen's salt and pepper shakers for the seasons! (My kitchen table sported pumpkin and squash salt and pepper shakers for Thanksgiving.)
For my living room, pillows that I made and some stuffed animals that my kids added to our home's sofa add to our Christmas decor!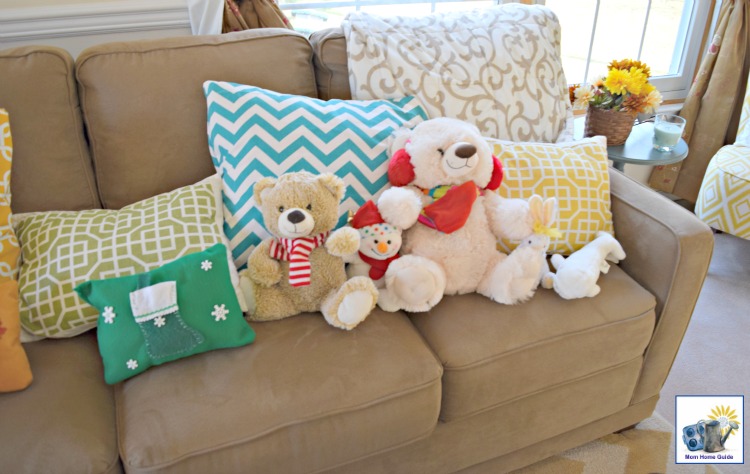 3. Go Homemade. If you can make your Christmas decor yourself, do it! Crafting your own decor will cost you less and will require not as much time than you think. I made the pom pom Christmas wreath that adorns my home's front door in less than an hour for less than $10! (For instructions on how to make a pom pom, wreath, check out my pom pom wreath tutorial.)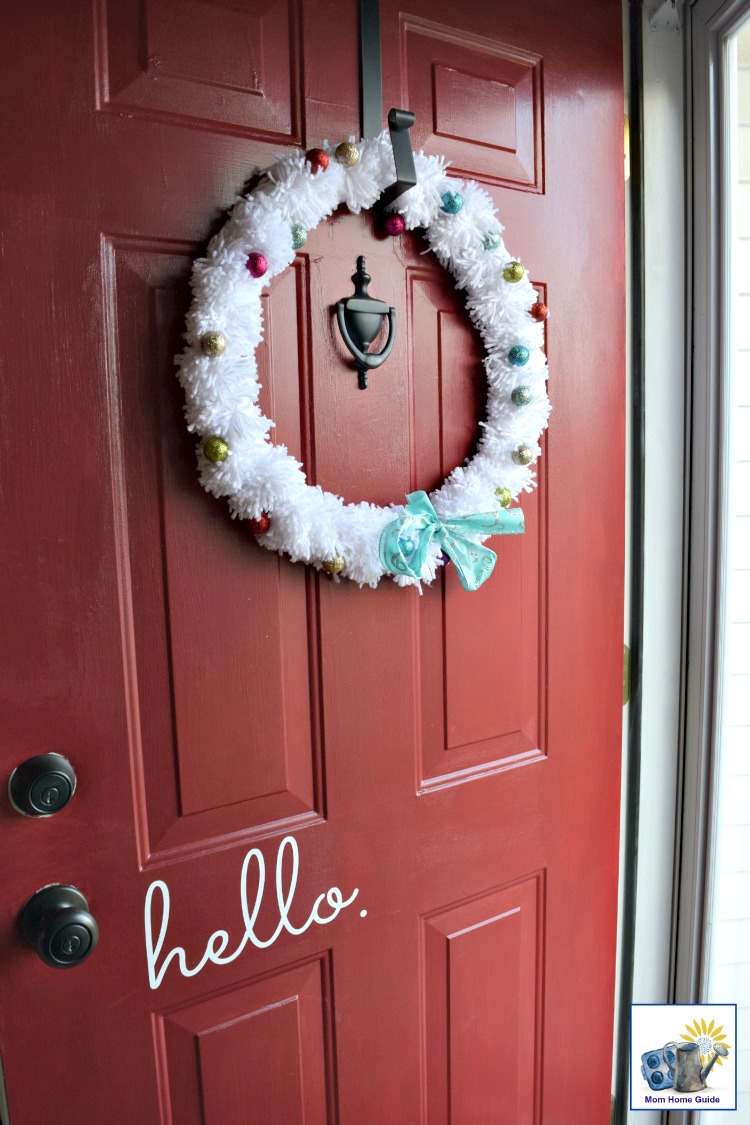 4. Simplify. My family and I used to put up a huge artificial Christmas tree every year. But that tree required that every single branch be put in separately. It was a lot of work!
Last year, we purchased a new Berkshire Mountain Fir Christmas tree
from Balsam Hill. Our new tree makes putting up a Christmas tree so much easier! Our new tree has only three main parts (and the individual tree limbs fold down), so I get the tree up in minutes!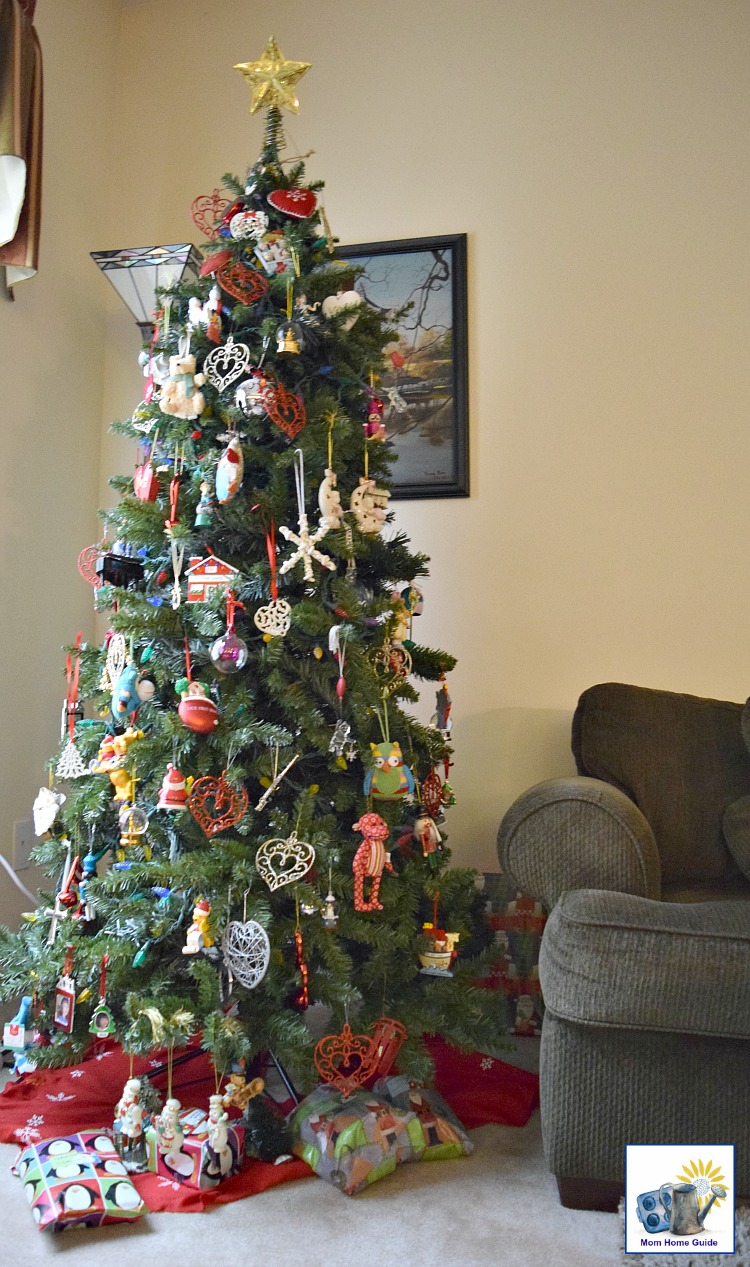 Here's wishing you success with your Christmas decorating this season!
This post was shared at The Creative Corner Link Up Party