This post contains affiliate links.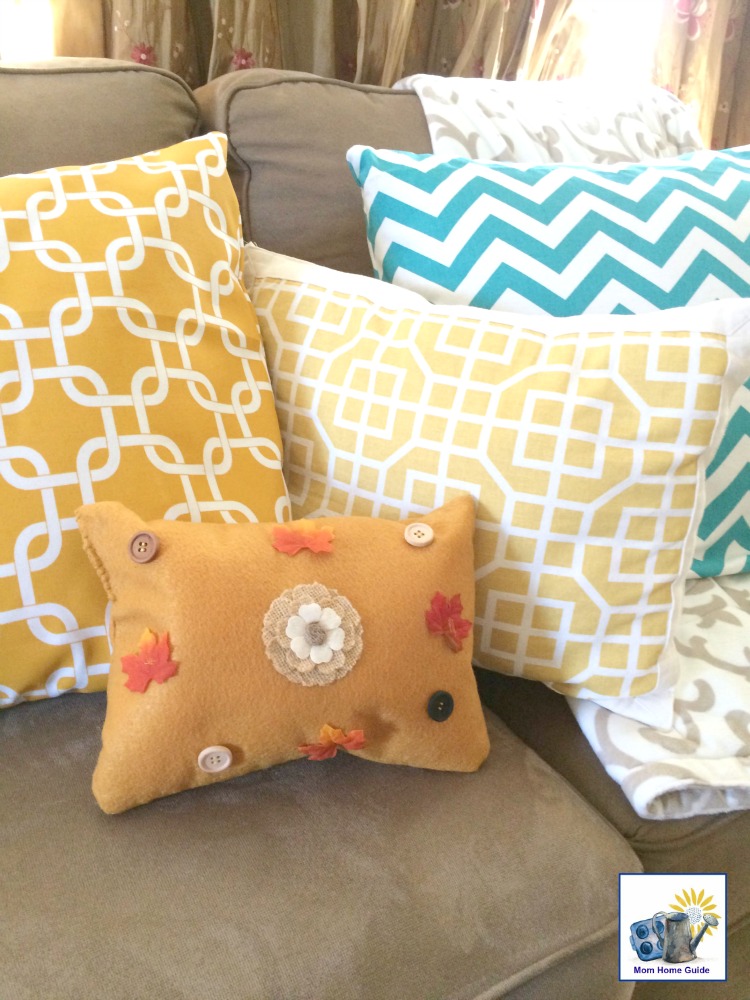 While it's still fall, I thought I'd share a really simple and easy fall pillow tutorial! I made my fall pillow in minutes by sewing together two pre-cut rectangles of craft felt! It was so easy and fun! My new pillow fits in well with my bright and sunny living room decor!
Supplies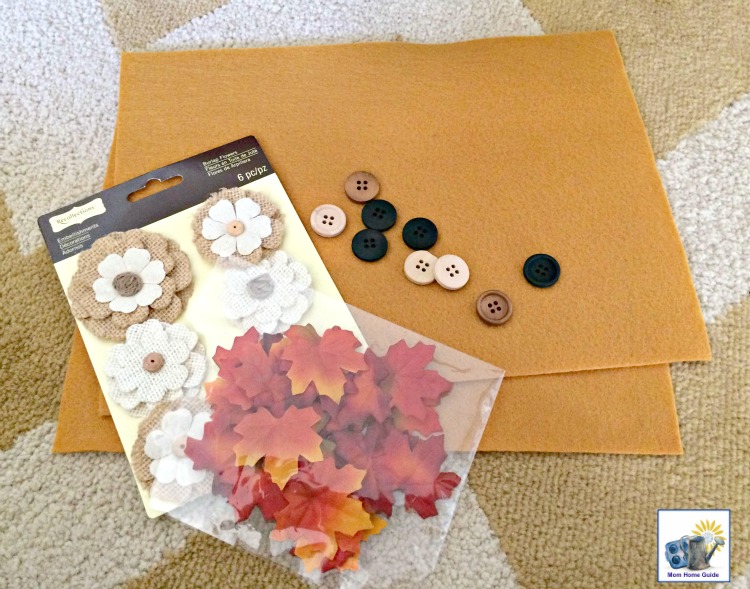 Two 9″ x 12″ felt rectangles

Burlap flower accent
from scrapbook section of craft store
Wooden Buttons
Fabric Autumn Leaves
Fairfield Poly-Fil Polyester Fiber
How to Sew a Simple Fall Pillow
The first thing you'll want to do is sew on your wooden buttons, fabric autumn leaves and burlap flower accent. Choose a rectangle of felt in a color you like and start sewing with a needle and thread! This step should only take a a few minutes — I sewed mine on while watching HGTV! This is how my pillow looked once all my fall accents were sewed onto my rectangular piece of felt!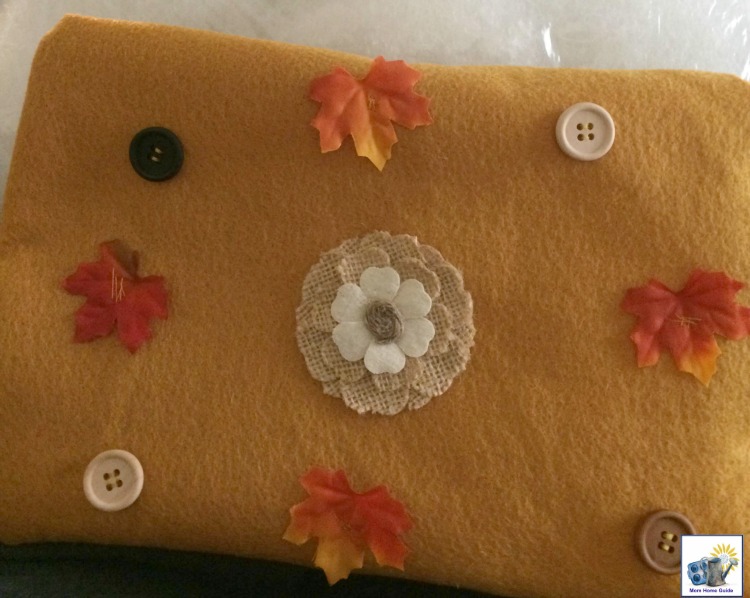 After the fall accents are stitched onto the felt, you can sew your two felt rectangles together. Pin together your rectangle (with your fall accents) and another felt rectangle. Make sure your fall accents are facing in.
Once your felt rectangles are pinned together, you can sew your pillow together! I chose to use the same color of felt for the other side of my pillow. You can either hand stitch your pillow, or use your sewing machine. I used my sewing machine, but since this is a small project, it wouldn't take much time to sew your pillow together. (My kids hand-stitched their pillows together.)
When sewing, make sure to leave a 1-inch to 2-inch opening so you can stuff your pillow! (Use the stick that comes with the Poly-Fill to stuff the pillow. Or, a pair of chopsticks works just as well!) You'll have to turn your pillow right-side-out before stuffing your pillow.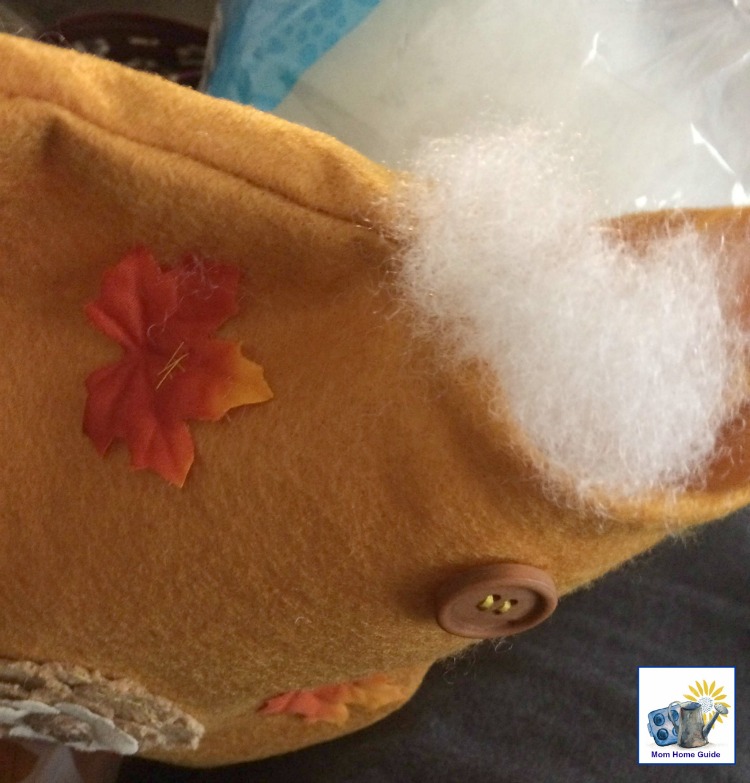 After your pillow is stuffed, all you have to do is hand-stitch the small opening in your pillow closed. The pillow only need a few stitches!
Once my easy fall pillow was complete, I proudly added it to my DIY pillow collection on the love seat in my home's living room! I love how the pillow coordinates with the other pillows and adds a touch of autumn to the space!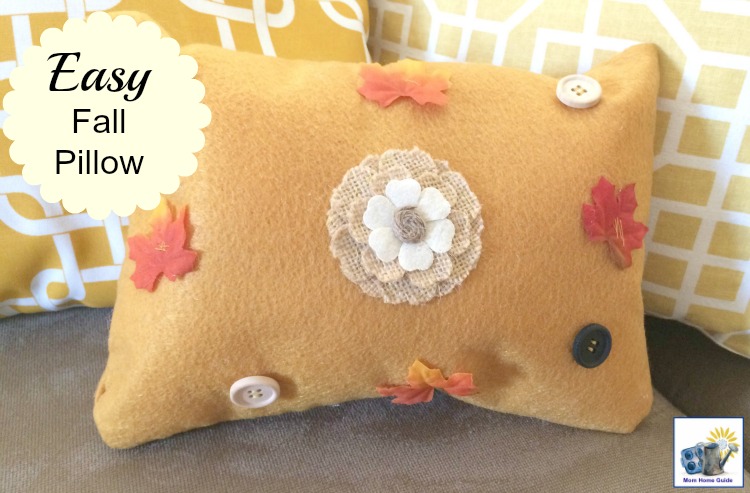 This craft was shared at the Moonlight & Mason Jars link party