Thanks to Yaheetech for providing me with the recliner chair sofa reviewed in this post. This post contains Amazon affiliate links.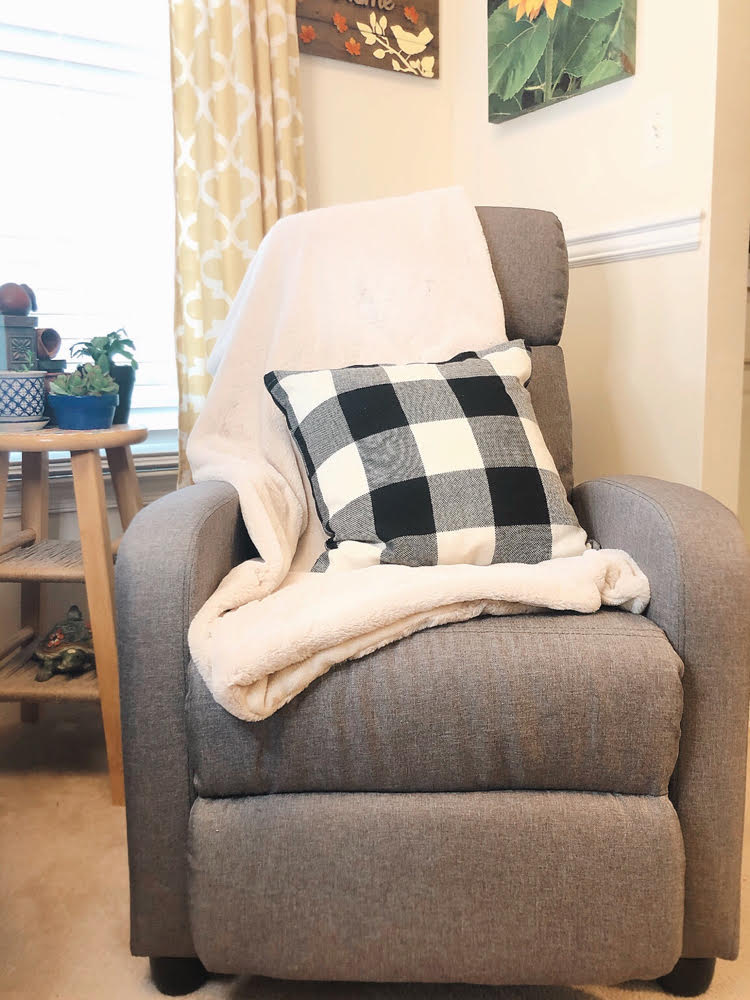 Happy Friday, everyone! Thanks for stopping by! Today I am sharing something that my family and I have added to our family room – a beautiful new recliner chair sofa from Yaheetech! The recliner has a small footprint, and is excellent for relaxing at home. It's perfect for my home's narrow living room.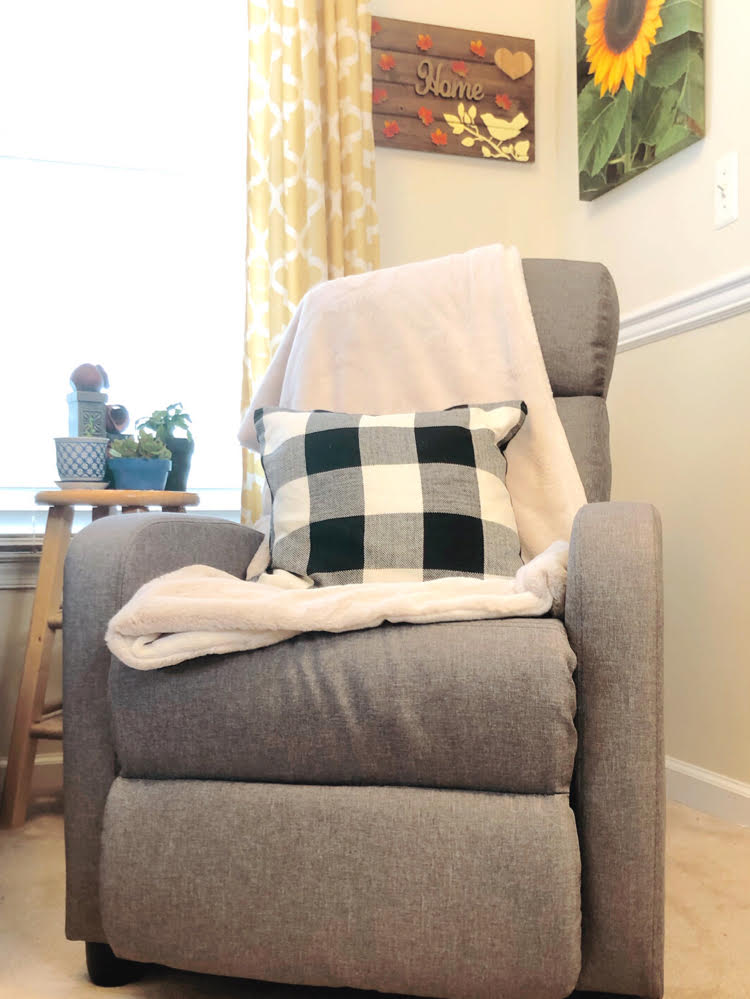 I am sharing my review of the Yaheetech Recliner Chair Sofa as part of my regular Friday Finds column. In the column I share reviews of products that I have and love!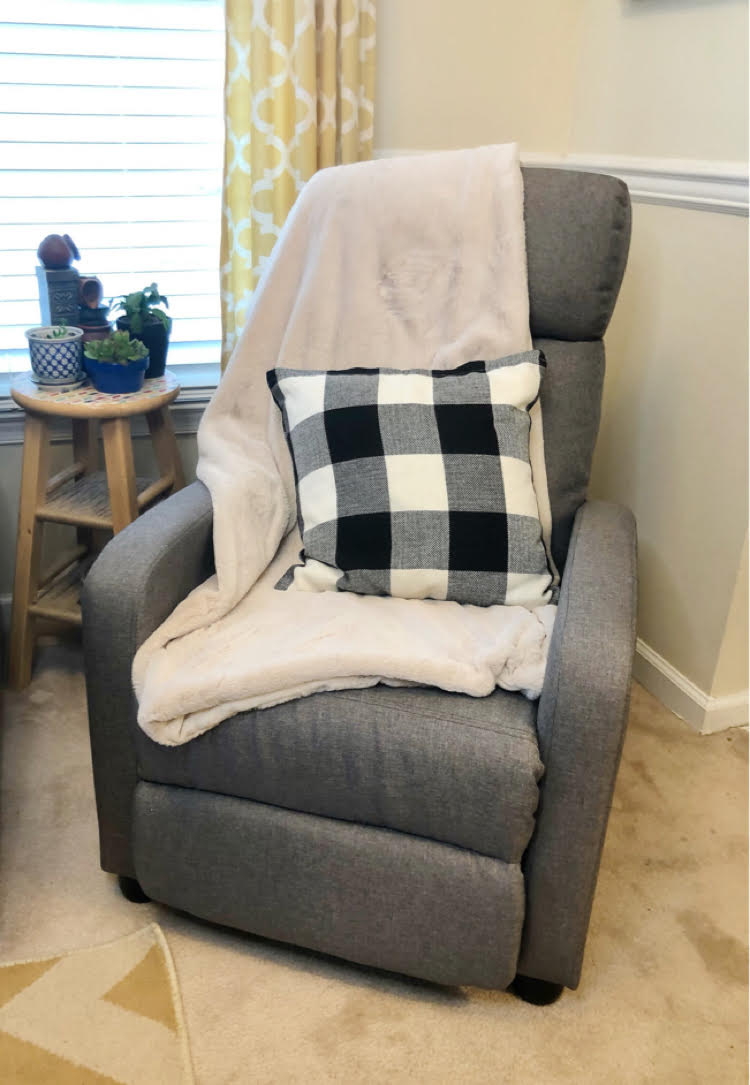 Comfy Recliner Chair for Living Room
I have wanted a recliner chair. I like to read, so I thought it's be nice to have a spot where I could kick up my feet and enjoy a good book or magazine.
The Yaheetech Recliner Chair Sofa is a perfect for my hone's living room. The room is a little on the small side and already has loveseat sofa and an upright piano, plus a small accent chair in it.
The Yaheetech Recliner Chair Sofa, at 27 feet wide, 29 feet deep and about 39 inches high, is a good fit for the space. We keep the chair against the wall when it's not reclined. When the chair is fully reclined, it stretches to 61 inches, so it blocks the doorway to our kitchen a little when it's fully extended. The chair is lightweight, so it's easy to pull out from the wall when we want to recline in it.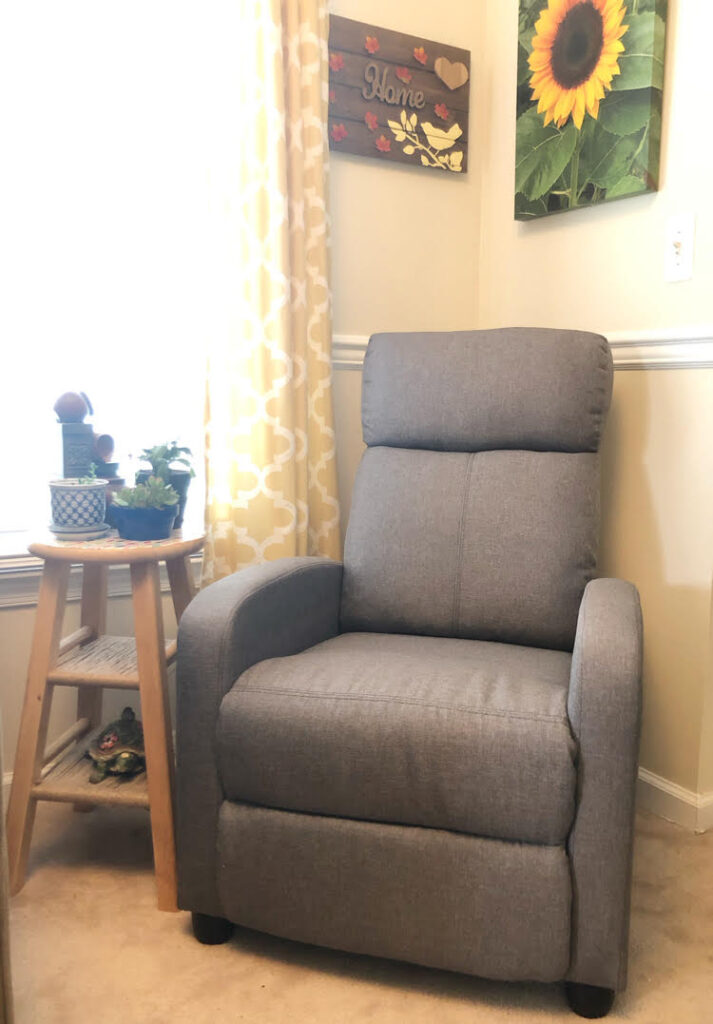 I like the fabric on the chair. It is comfortable, soft and seems durable. The gray color is a shade that would match just about any decor.
I decorated my new chair with a fluffy soft white throw blanket and a black and white buffalo check pillow.
My daughters tease me that they expect to see my asleep in our new chair often!
The chair isn't a power recliner, so you use your weight and a sliding movement to recline the chair.
I am 5'5″ (or 65 inches tall), so the chair is a little shorter than I am when it's fully reclined. I don't think this chair would be suitable for very tall or people built bigger than my family. But everyone in my home is less than 67 inches tall, so this recliner suits us just fine.
One of my daughters has a little trouble getting the chair to stay full reclined for her. But that's because at less than 90 pounds, she isn't heavy enough to hold the backrest of the chair down. But she loves the chair and finds it to be quite comfortable!
My chair arrived on my doorstep in a big box. One of my twin daughters and I were able to carry the box from our front stoop into our living room together.
My daughter helped me put the chair together.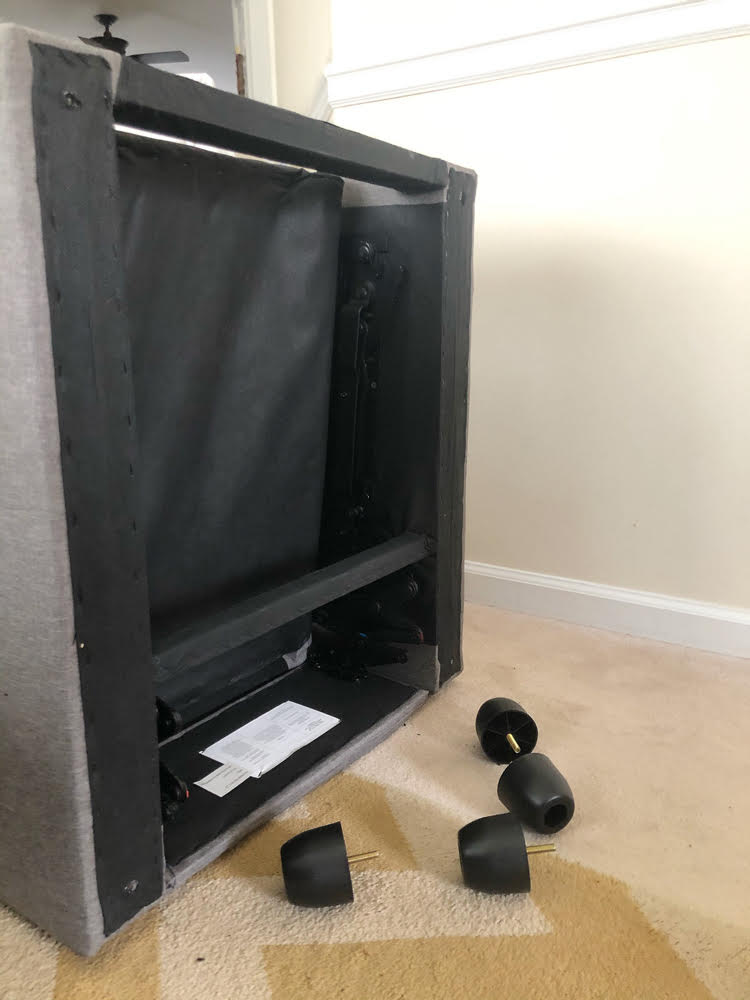 The chair has 4 sturdy plastic feet that simply screw on to the bottom of the chair.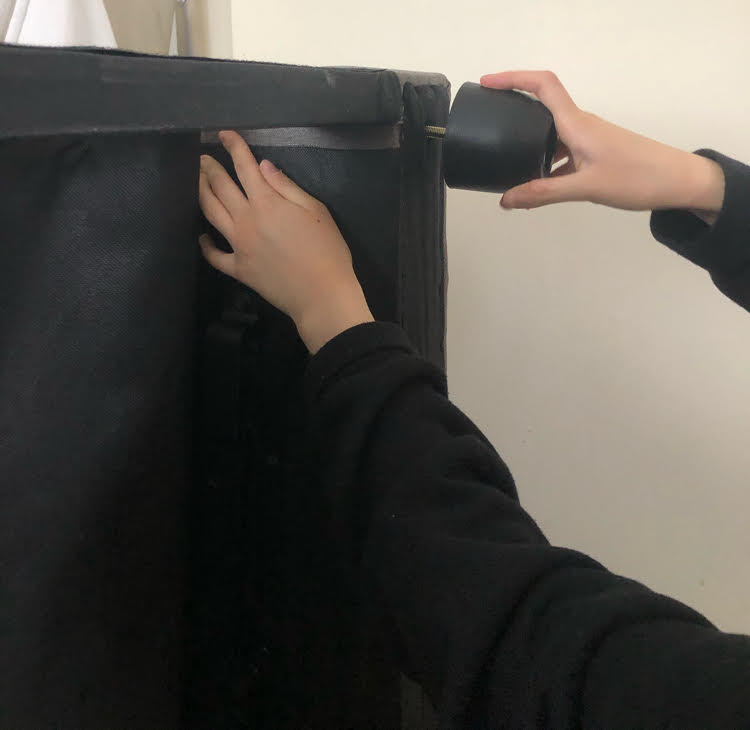 At first I thought the feet were missing – I just didn't look around enough for them. (They were taped to the bottom of the chair when I slipped the chair out of the box it shipped in.)
The chair comes in two major parts – the seat and foot rest are one piece, and the back rest is another.
To assemble the chair, we simply slipped the backrest onto the chair portion of the chair. (The backrest has a metal channel on either side that slide over two metal rods on the back of the seat of the chair.)
At first my daughter and I had a little trouble putting on the backrest. But that's because we needed to apply just a little pressure when slipping on the backrest. We were just being too gentle with it!
It only took my daughter and I a few minutes to assemble our new chair. (You can see the chair assembly instructions in the photo below. The instructions are available online.)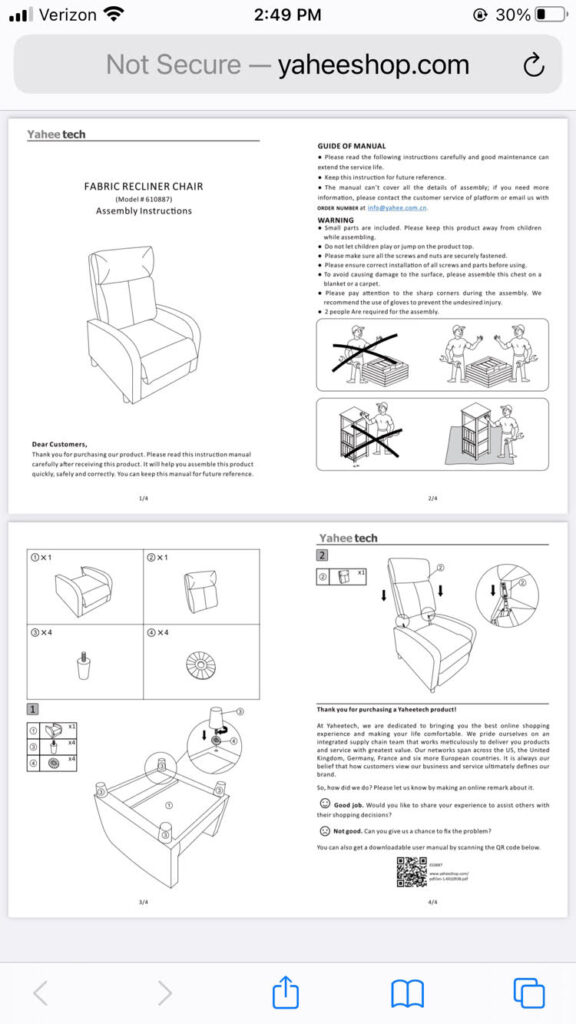 Our Shih Tzu pup, Mochi, immediately claimed the recliner once it was together.
He thinks it's his recliner now! Luckily, he lets me sit in it sometimes.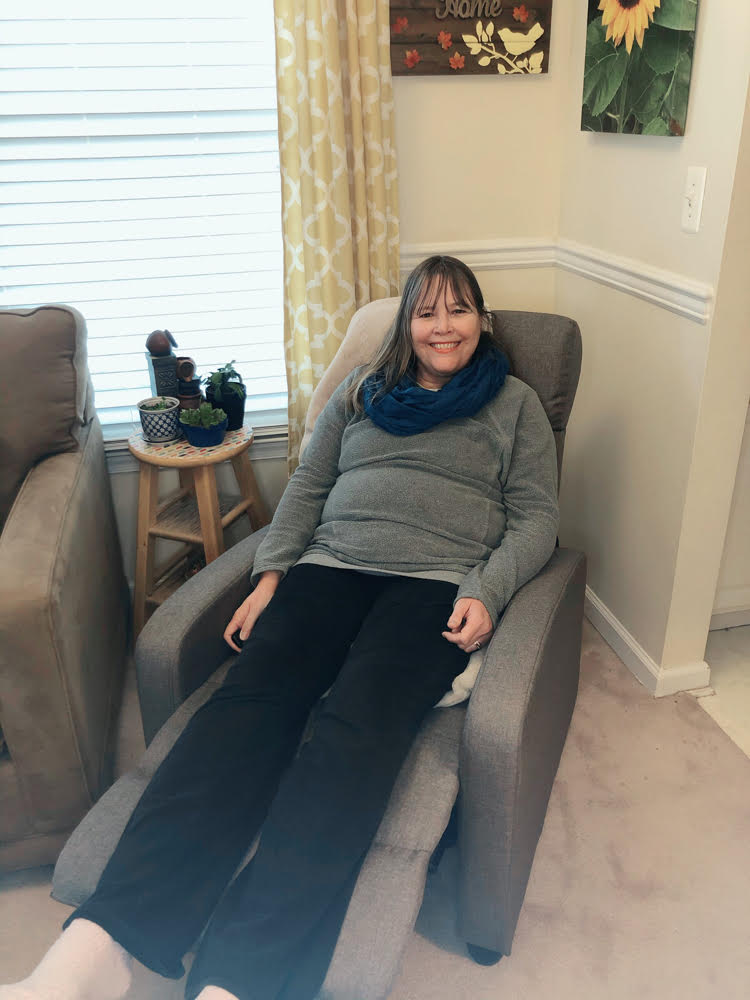 Yaheetech Recliner Chair Sofa
You can see more of my new living room sofa in the YouTube video below.
You Might Also Like