"I participated in an Influencer Activation on behalf of Influence Central for Dunkin' Brands. I received a promotional item to thank me for my participation."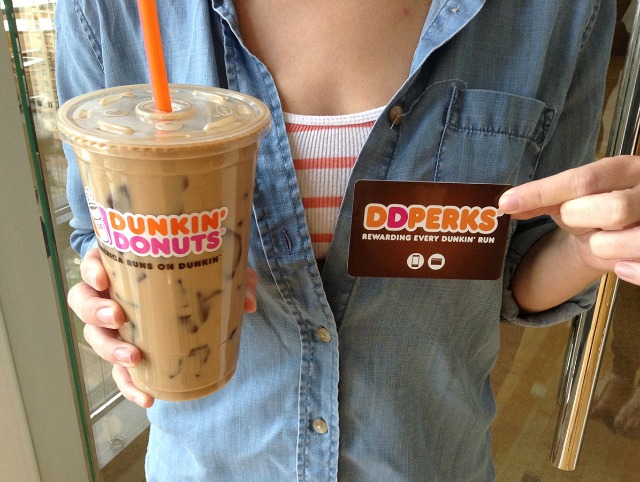 Remember when I introduced you to the DD Perks program? I shared information about this program back in November, and since then I have been enjoying all the "perks" of the DD Perks program! I have the Dunkin' Mobile App on my phone, so I can easily get coupons and points toward free drinks and food at Dunkin' Donuts! The app is so easy to use, and since all the perks and coupons are on my phone, I don't have to worry about misplacing them!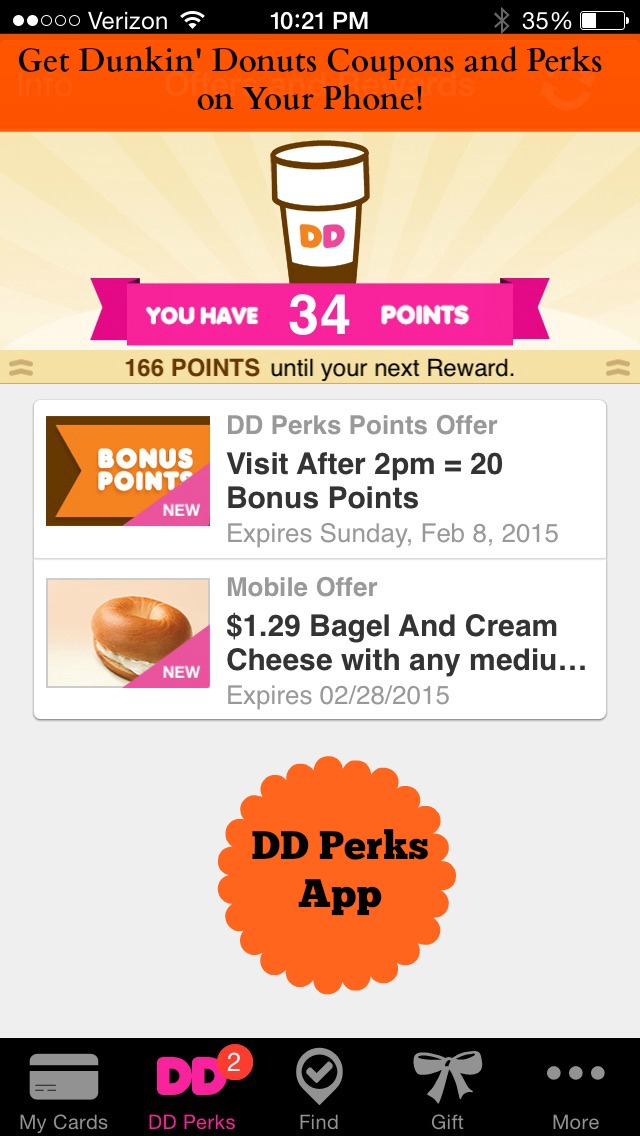 My kids are loving the Dunkin' Mobile App, since it means that because of the savings I get, we stop by Dunkin' Donuts more often! YUM! My kids and I make a 30-minute trip twice a week to a nearby town for their music lessons. Those days, we often stop at Dunkin' Donuts for a quick bite to eat or for a little refreshment to keep us going!  (One daughter prefers hot tea, light and sweet, like I do, while another daughter loves stopping at Dunkin' Donuts for a bagel or some grapefruit juice.)
With DD Perks, we can earn five points for every dollar we spend on qualifying purchases at Dunkin' Donuts when we pay using an enrolled Dunkin' Donuts Card, either plastic or via the Dunkin' Mobile App!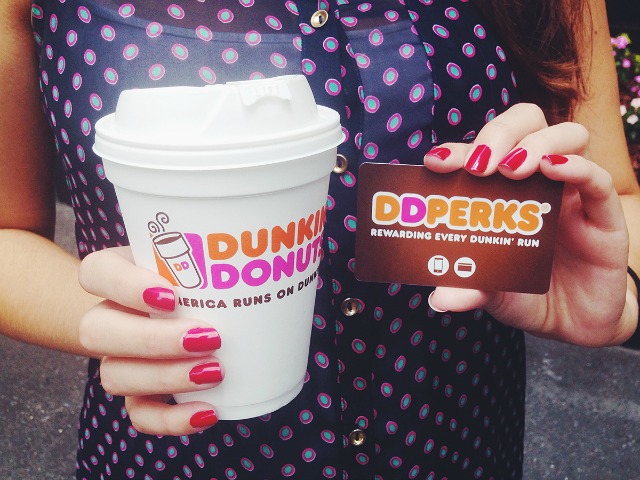 Once my kids and I earn 200 points, we'll get a coupon for a free any size beverage of our choice, redeemable at participating Dunkin' Donuts restaurants. And because I celebrated a birthday recently (I won't reveal my age here!), I have already received a coupon for a free, any size beverage! I can also share my rewards through the Dunkin' Mobile App with friends, family and colleagues!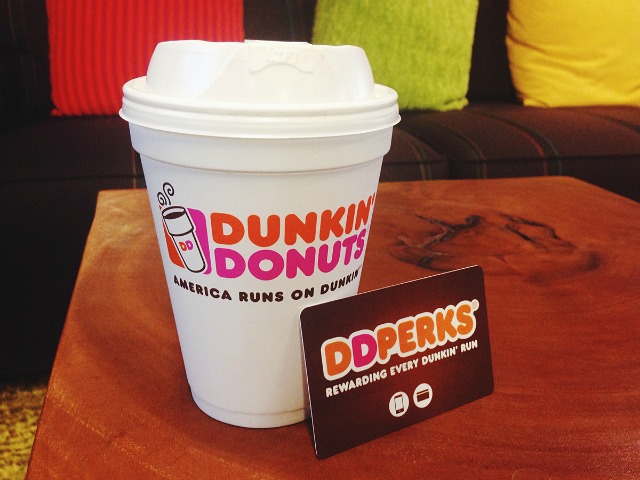 There are always all sorts of new and exciting perks and savings available through the DD Perks program, so be sure to check it out! If you do sign up, be sure to use the code, BLOG, so they know I sent you! For all the details, check out these links: