*This post contains Amazon.com affiliate links.
I am going to the Haven Conference this week, so I have been very busy packing and getting ready! But before I leave for the conference, I want to share with you what I did with the framed scrapbook art I created – I made a new gallery wall for my newly furnished living room! I'd love to show you how to create your own gallery wall!
I just love how my new living room came out! The room used to be pretty much empty and only housed a piano and two toy chests. Now, it's a spot where my daughters and I like to sit and read, or look out the window at the birds and our flower garden.
As I shared in my framed scrapbook art post, I created fun and colorful new art for my living room by framing some of my favorite scrapbook paper
 prints – I was able to purchase a whole pad of scrapbook paper for only about $5! I also found some inexpensive frames in beautiful colors for only about $5 each, too.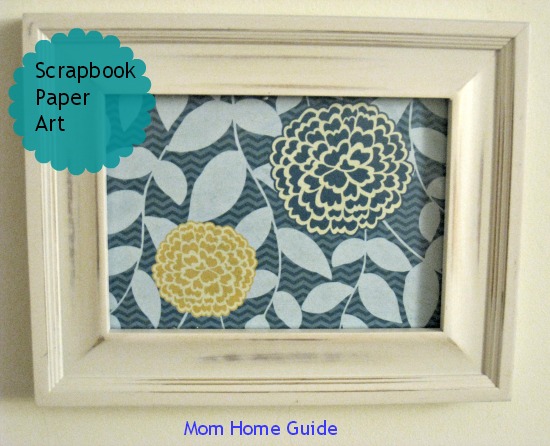 Designing a Scrapbook Paper Gallery Wall
Supplies
– scrapbook paper
– painted picture frames
– scissors
– Command sawtooth picture hangers

(one for each frame)
To design my gallery wall, I first traced my frames onto scrap paper.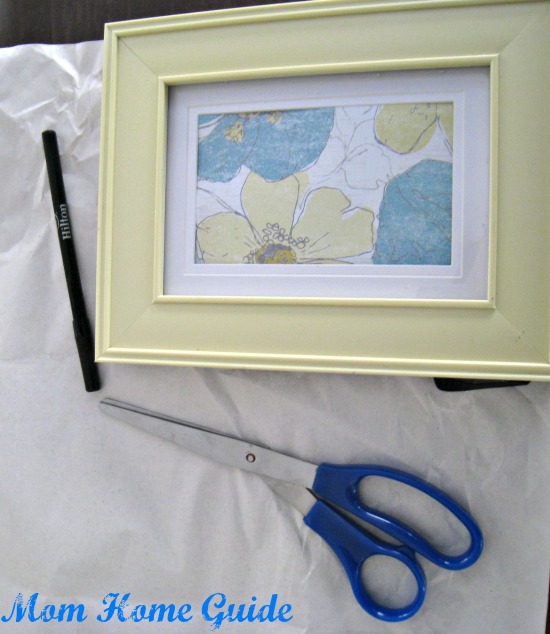 After cutting out the shape of each frame, I then hung my scrap paper on my gallery wall with tape – that way I could plan out my gallery wall and get a good idea of what it would look like when it was done. I carefully marked where I wanted to hang each frame before taking my scrap paper off the wall.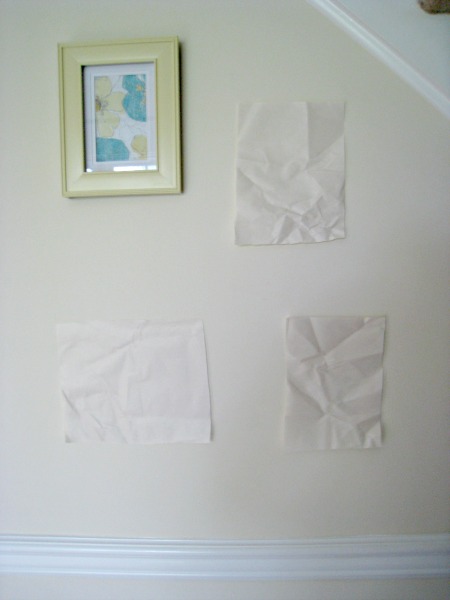 I used some Command Sawtooth Picture-Hanging Hooks
 to hang my framed scrapbook art. I love using Command hooks and hangers for hanging photos and art on the wall – I don't worry about having to hang my art from a stud, and I don't have to put any holes in the walls!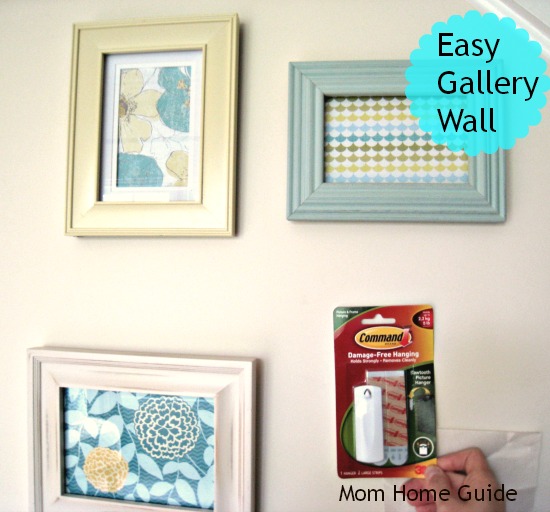 Hanging my Command hangers was quite easy – I simply followed the rather easy directions on the back of the Command hangers' package. Once my picture hangers were on the wall, I let my picture hangers sit for an hour before trying to hang my pictures, so the hooks could properly adhere to the wall.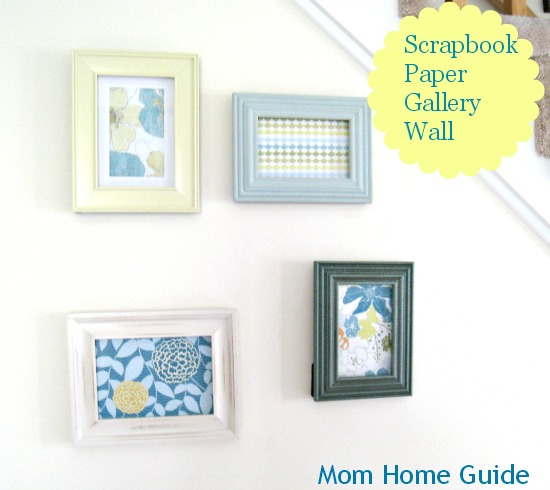 It only took a few minutes to hang my framed scrapbook paper art, but I can happily say that my framed scrapbook paper art has been hanging securely on my gallery wall for a few weeks now. I love how my gallery wall turned out!
This Post Was Shared At