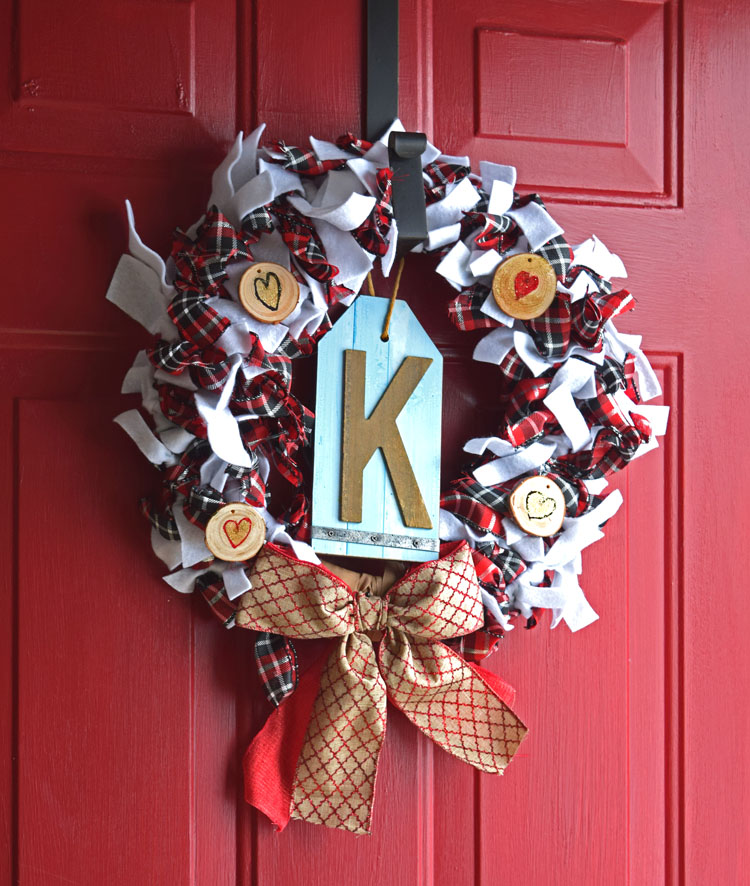 Welcome to the first 2018 monthly Pinterest Challenge Blog Hop, hosted by My Pinterventures. The purpose of this Pinterest Challenge is to motivate all the participants of this hop (and you too) to not just pin, but to make it happen! So this month, I chose to make/create a Valentine's Day wreath inspired from Pinterest.
I am always pinning stuff that inspires me on Pinterest. I have more than 14,000 pins on my Mom Home Guide Pinterest boards! (As you can see, I spend a lot of time dreaming and planning!)
I just enjoyed a long weekend with my wonderful daughters and husband. Plus, I celebrated my birthday over the weekend! (I won't tell you which birthday.) I feel very blessed to have such sweet daughters, husband, friends and family. A sweet friend dropped off some thoughtful gifts, I got a great gift card from a blogging friend who knows me well, plus several phone calls and texts. My husband and kids gifted me with a pair of earrings I had my eyes on and took me out for a birthday dinner. It all, it was a good weekend.
To show my husband and kids how much I care, I created a heart-felt scrappy Valentine's Day wreath. For the wreath, I used some white felt (left over from DIY felt Christmas ornaments I made) and some plaid ribbon. (I had decorated my Christmas tree with the ribbon, but bought way more than I needed.) I even used a bow that came on a holiday gift box of goodies my family received! So pretty much everything in this wreath has been repurposed.
One of my inspirations for this wreath was the Valentine's Day Rag Wreath by Rachel of Third Stop on the Right. She cut strips of fabric and tied them onto a wire wreath frame. I figured I could use the same technique with the felt and ribbon I had.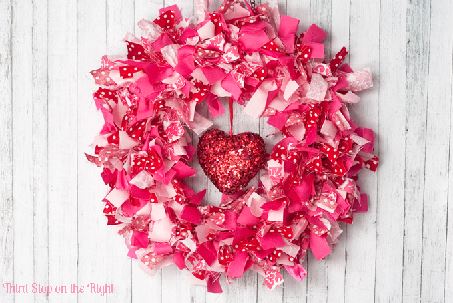 Supplies
Approximately 22 feet of wired ribbon
4-5 sheets of 8 x 12-inch of white felt
12-inch wire wreath frame
Scissors
Wood Slices
Extra large bow (or ribbon to make a DIY bow)
Glue gun and hot glue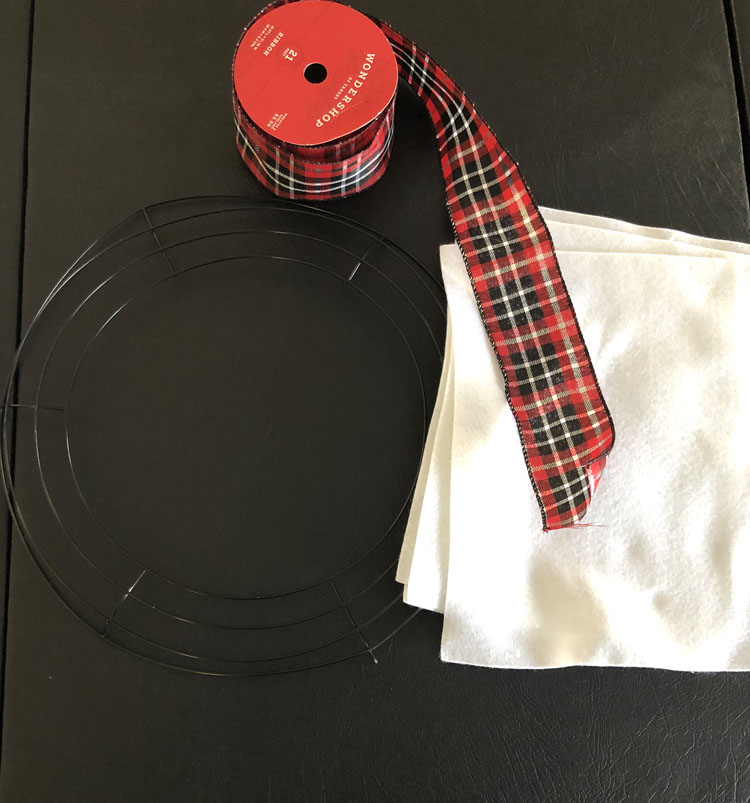 Instructions
Using the scissors, cut the plaid ribbon into 6″-long strips.
Cut along the long sides of the felt sheets to create thin strips of about .5-inches-wide strips of felt.
Tie on your strips using simple square knots, alternating the ribbon and the felt. You'll want to make sure you tie on the felt and the ribbon in a way that hides the metal wreath frame. (I alternated tying the fabric onto the outer portion of the wreath and the inner portion of the wreath.)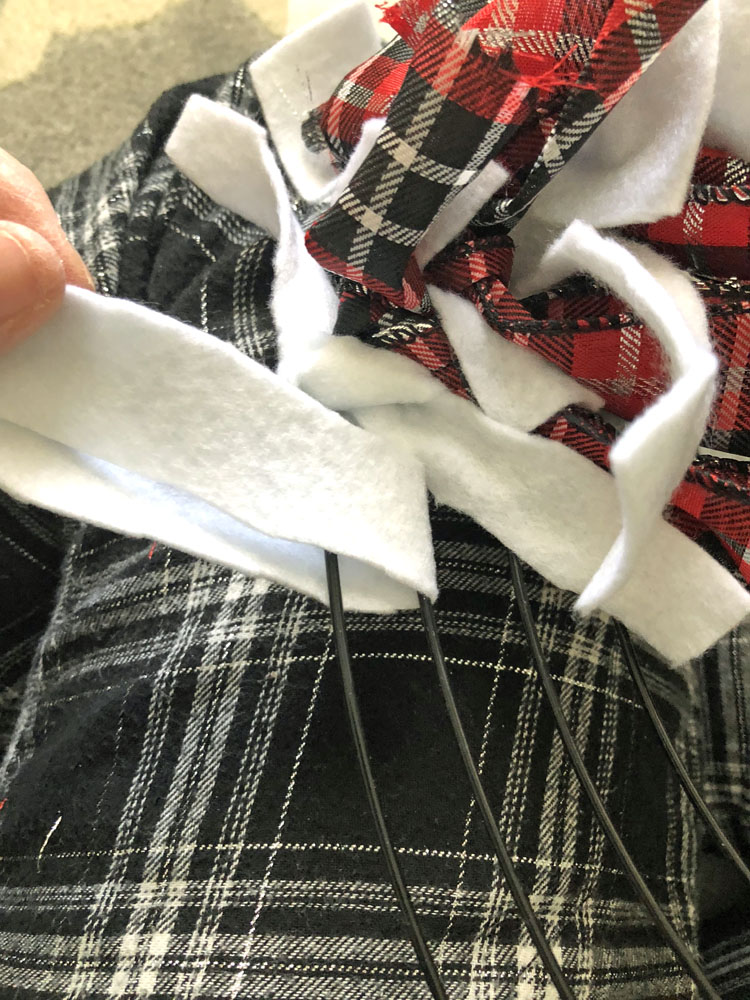 This wreath started taking shape rather quickly. I think it took me about an hour to cut all the strips and tie them onto the wreath.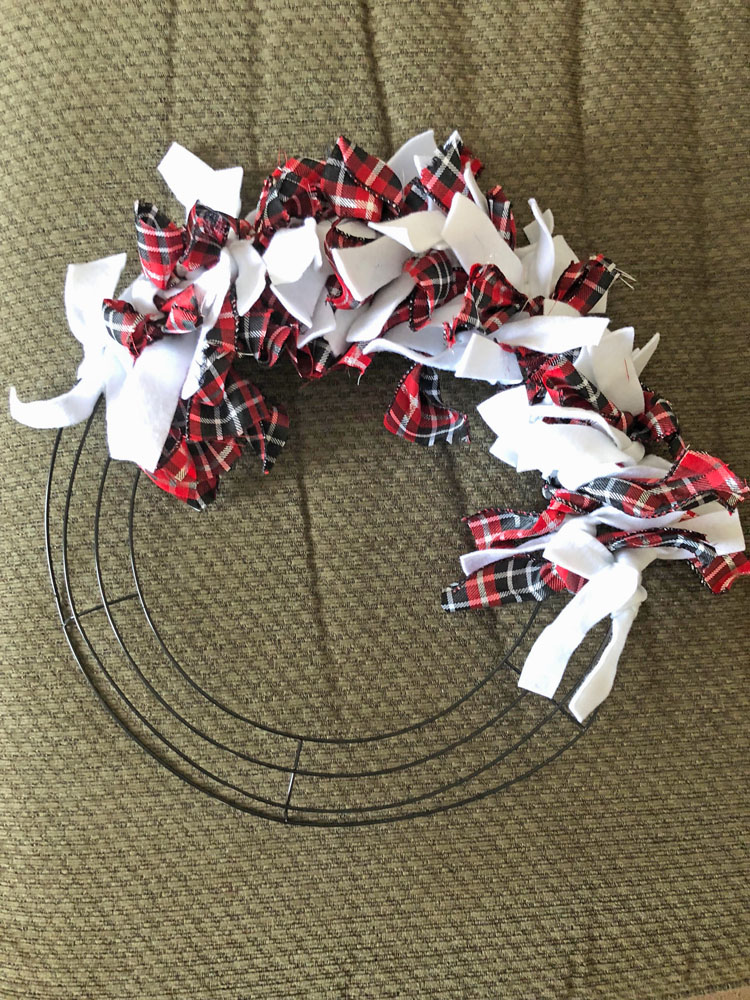 Once the wreath was complete, I decided to add some sweet Valentine's Day embellishments. I took some small log rounds I already had and drew on hearts with a permanent marker. I painted each heart with some glittery gold paint. I used a glue gun and some hot glue to glue the hearts onto the wreath. To finish the wreath, I added a bow left over from Christmas.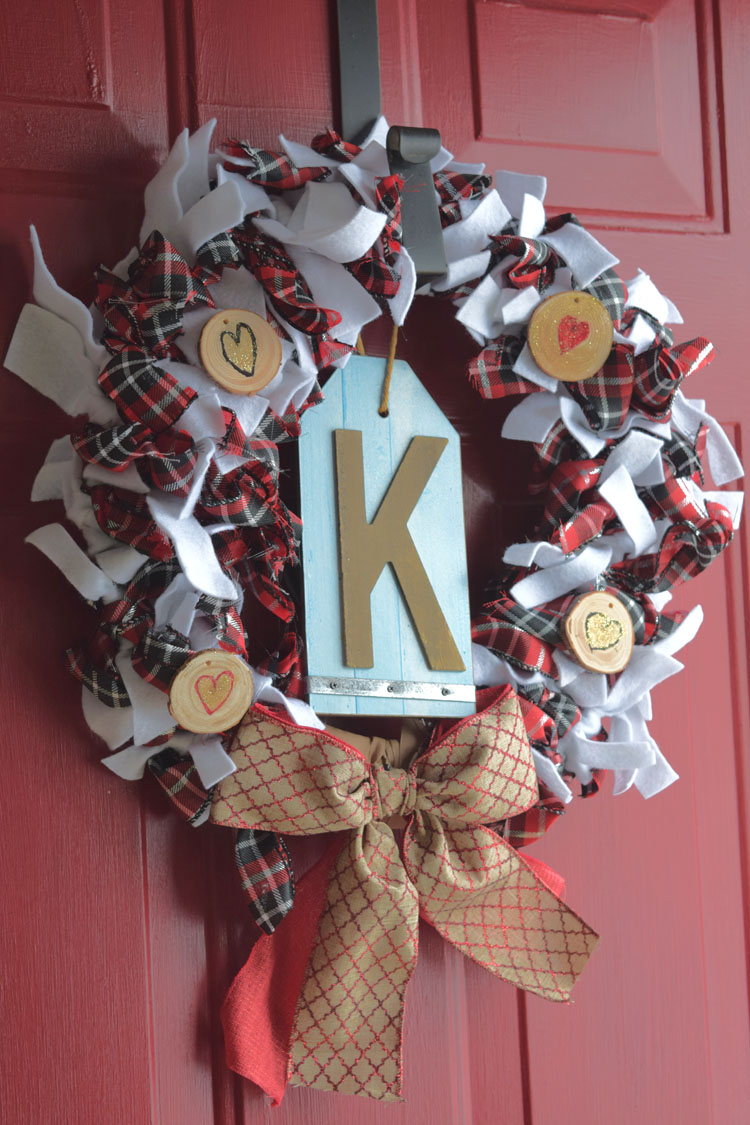 It was a lot of fun to craft these sweet little heart wood rounds!
I'm happy with how my scrappy Valentine's Day wreath turned out!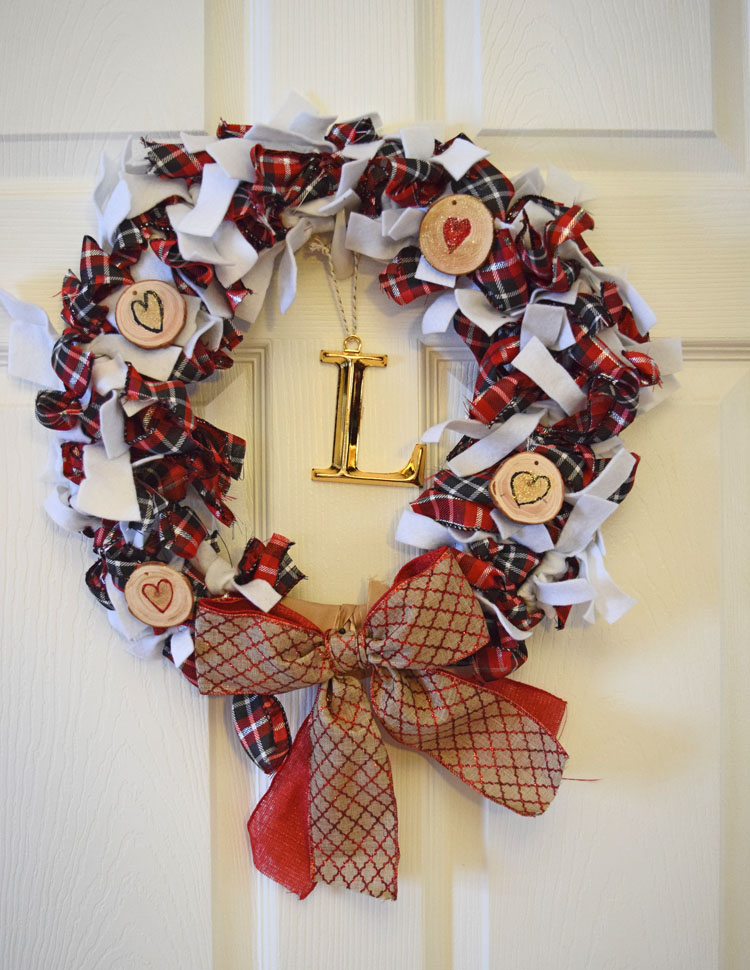 To join next month's challenge, click here to sign-up ? February Pinterest Challenge
Now let's see what other things Pinterest inspired! Head over and visit the other hosts to see what they crafted, cooked, built, or tried!
Erlene – My Pinterventures • Shirley – Intelligent Domestications
Michelle – Our Crafty Mom • Molly – Just a Little Creativity
Marie – DIY Adulation • Jenny – Cookies Coffee and Crafts
Joanne – Our Unschooling Journey • Emily – Domestic Deadline
Roseann – This Autoimmune Life • Trisha – Blowing Away Out West
Sam – Raggedy Bits • Lynne – My Family Thyme • Beverly – Across the Blvd.
Debra – Shoppe No. 5 • Lauren – Mom Home Guide • Emily – Domestic Deadline
Heather – Glitter on a Dime • Gwen – Geez, Gwen! • Kristie – Teadoodles
Kelly – Under A Texas Sky • Candice – Fearlessly Creative Mammas
Chelc – Inside the Fox Den • Megan – C'mon Get Crafty


This tutorial was shared at Pin Junkie Pin Party, Creativity Unleashed, Party in Your PJs and Project Inspired.