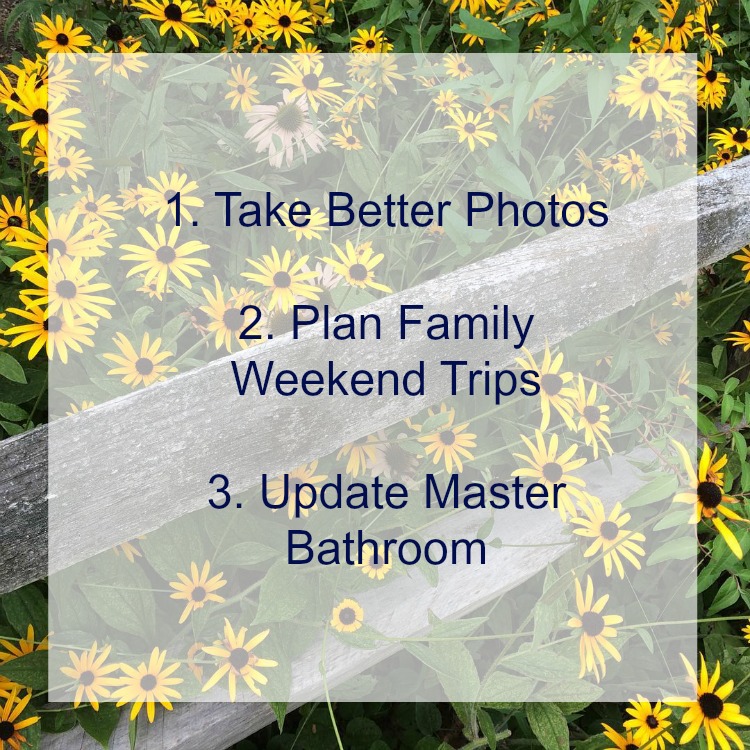 Every month, I set three monthly goals for myself. These goals are smaller things I hope to achieve or accomplish in the next few weeks. I've found that setting small goals each month helps me to get things done! My friend, Carrie at Curly Craft Mom, got me started on this helpful habit! The recap of my August goals are at the bottom of this post.
1 – Take Better Photos – I bought myself a beautiful Nikon DSLR camera about a year ago. The camera has helped me to take better photos for the blog. I have to admit, though, I am still taking photos in the automatic mode. (In my camera, I've been using the Guide mode mostly.) One of my daughters recently purchased the same camera, and she's already taking better photos than I am! A big reason is because she has actually read the camera's manual. This month, I plan to read my camera's manual and stop shooting in Guide all the time.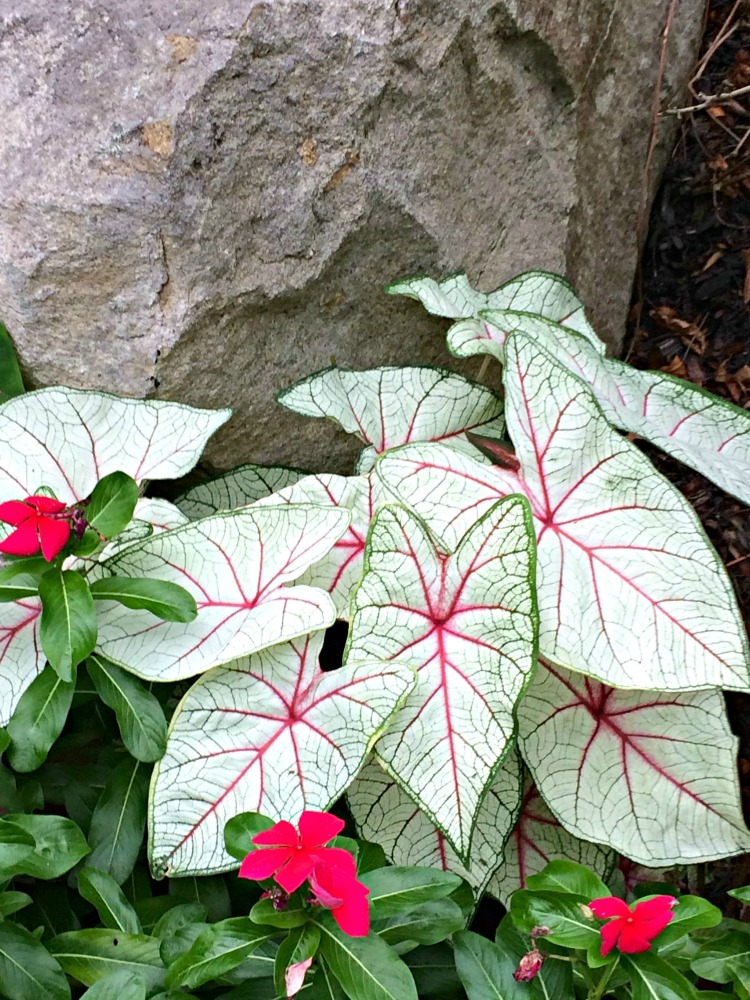 2 – Plan Weekend Family Trips – My kids go back to school next week. As a result, we will have less time to enjoy together. I will miss the summer days we shared together. A goal for me this fall is to plan ahead for the weekends. This fall I hope to make weekend plans ahead of time so we enjoy fun activities together. To start, I'll do some searching online for local events and town fairs – there is always such stuff going on in the fall. My town has an autumn fair that gets bigger every year!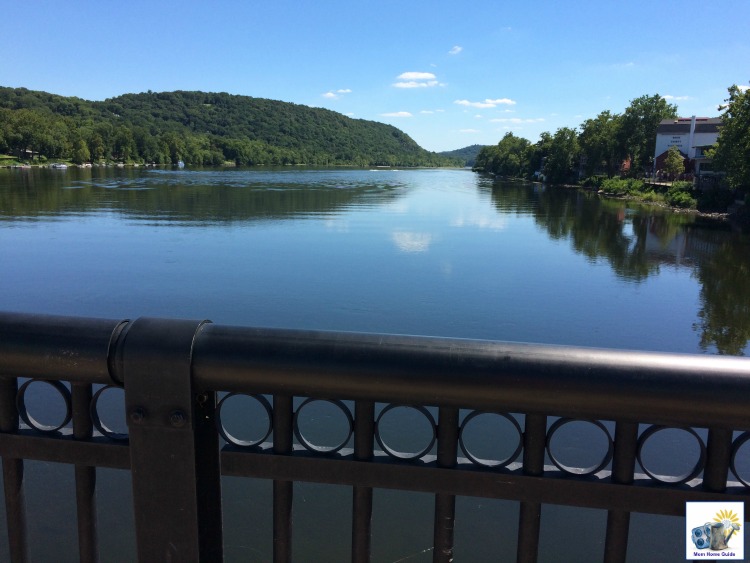 My daughters and I recently enjoyed a fun day trip to New Hope, Pa., and Lambertville, NJ.
3 – Update Master Bathroom – My home's master bathroom is big, but it's not very pretty. I've painted it a light shade of gray and added a new light fixture a year or two ago, but that's all I've done. This month, I'd like to inject some badly needed style and organization into the space. I'm thinking of possibly stenciling an accent wall in a darker shade of gray. I am also trying to figure out what to do with the bathroom's oak cabinets. I want to paint or stain them, but am also afraid to! I've been thinking of painting them white, a gray or even possibly a minty green! You can see the bathroom's grainy oak cabinets in the photo below. (By the way, those cabinets are in all my home's bathrooms and in the kitchen, too.)
How Did I Do on My August Goals?
I have to admit I did terribly on my August goals – the month flew by! Once August hit, I knew that my daughters' summer vacation was in countdown mode and that we would have to prepare for back to school. So, we made several back to school shopping trips. When we weren't shopping, I spent as much time with my kids as I could. The only goal I accomplished in August was taking better care of myself. For me, spending quality time with my kids is always the best TLC! I will have to work on my other two August goals – painting the master bathroom and cleaning out the basement – once the kids go back to school.
My friend, Carrie at Curly Crafty Mom, is also sharing her September goals today — be sure to check out what she set as her September goals!