*This post contains affiliate links.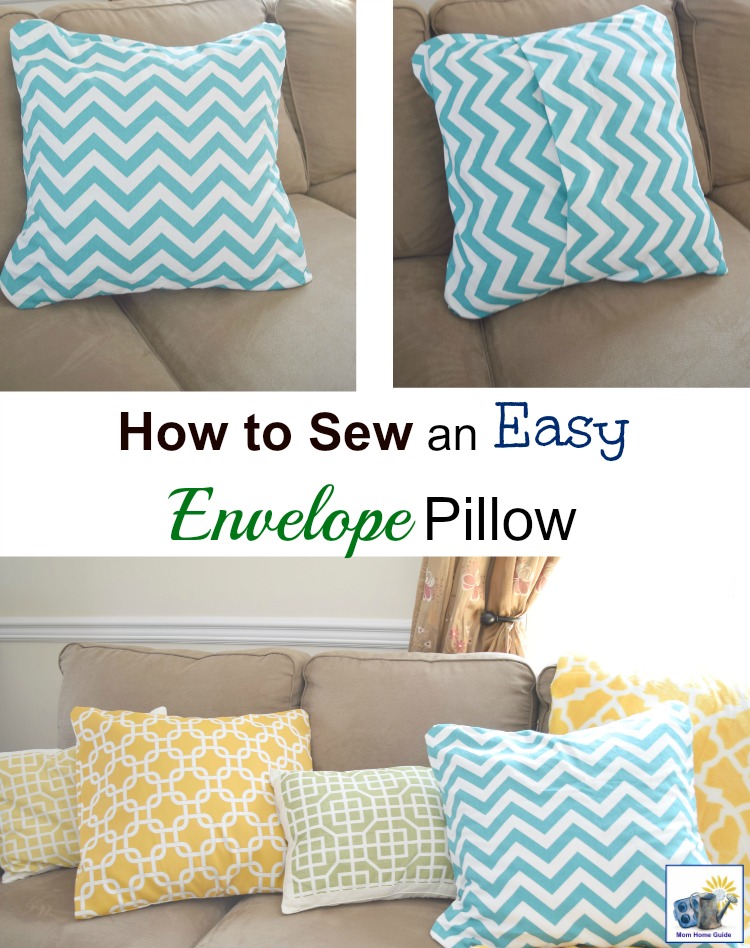 If you are looking to change up your home's decor, making an envelope pillow or an envelope pillow cover is an easy way to go! I only have minimal sewing skills, but I have been able to quickly sew multiple envelope pillows for my living room's sofa!
I got a new microfiber sofa for my home's living room sofa about two years ago, and I love dressing it up! Throughout the seasons, I either make new pillows for the sofa or I make envelope pillow covers for the throw pillows I already have. Recently I made envelope pillow covers for the big throw pillows that came with my sofa. As you can see, the living room sofa looks pretty plain without some envelope pillows!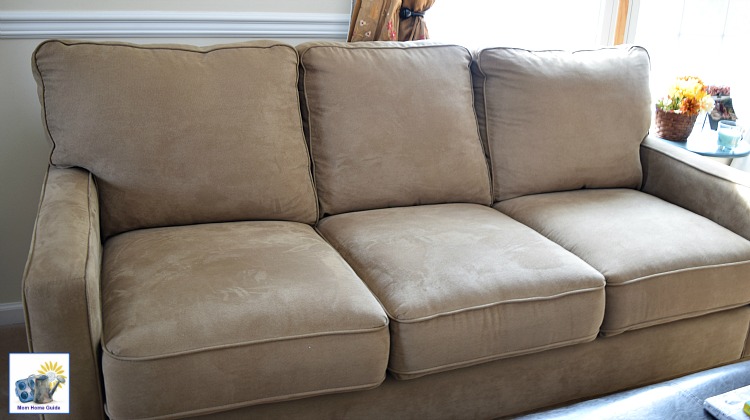 Envelopes are simple pillow covers to make that has an opening in the back so you can easily slip a pillow or pillow insert inside. With an envelope pillow cover, you don't have to worry about learning how to sew on a zipper! Making an envelope pillow cover is fairly simple — an envelope pillow cover can be hand-stitched or sewn with a machine. (I sewed my with a sewing machine.)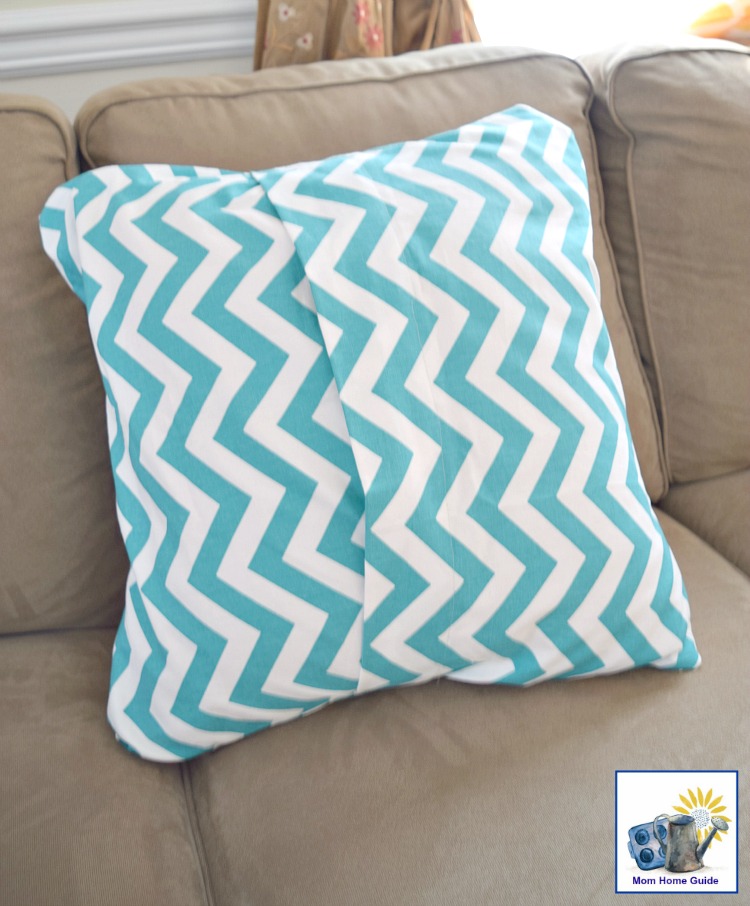 I really love the look of the pillows on my home's living room sofa!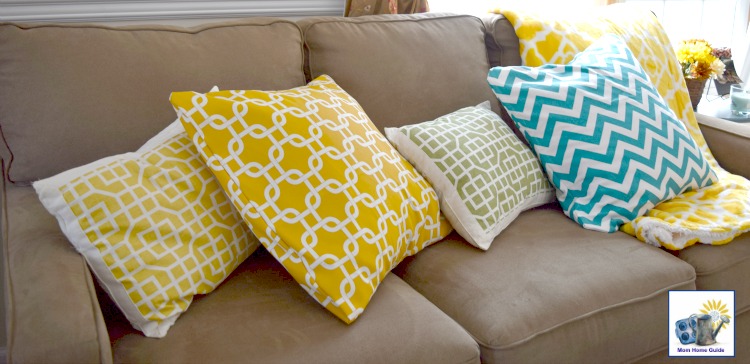 I like how my DIY envelope pillow looks against my sofa's pretty yellow and white fluffy throw!

Envelope Pillow Tutorial
Materials (List includes affiliate links)
Fabric – The amount of fabric you'll need depends on the size of your pillow.
Pillow form
or pillow– For my recent project, I covered the two large pillows that came with my sofa. Or you can purchase pillows forms of various sizes on Amazon or at your local craft store.
Fiskars Fabric Shears
Hand Needle
or
Sewing Machine
– for sewing the fabric together.
Thread
that matches your fabric.
Straight Pins
Instructions
Wash and iron your fabric.
Cut the front fabric piece of fabric for your pillow cover the same size as your pillow or pillow form, but an 1 extra inch for both the length and width.
Cut a piece of fabric for the back of the pillow cover. Make the width the same size as your pillow or pillow form, plus 1 extra inch. The length should be the size of pillow form, plus an extra 6 inches. Cut the back piece of fabric in half.
Fold under the flap edge of each back piece 1/2 inch and the again 1/4 inch to make a hem for the flaps.
Sew the hems for the flaps.
Line up and pin the front and back sides of the envelope pillow cover right sides together. Make sure the back pieces overlap to form the flap on the back side of the pillow.
Sew around all four sides of your pillow cover.
Turn your pillow cover right sides out. Push the corners of your pillow cover out.
Insert your pillow or pillow form.
I made my newest envelope pillow covers as a project to relieve my boredom while I was on crutches after my bunion surgery. So, I didn't get any step-by-step photos to share with you.
Grandma Bees Recipes shows very good step-by-step photos. Her measurements are slightly different from mine, but her photos are great for very clearly showing the steps for making an envelope pillow, if you would like to take a look.
I am actually heading to my local fabric store with my daughters tomorrow — I might look for new fabric to make envelope pillow covers for my sofa's throw pillows for SPRING!
This post was shared at Freedom Fridays, Creativity Unleashed Link Party, Project Inspired Link Party and the Pin Junkie Pin Party.