* This post contains Amazon links. Thanks to EK Success/Martha Stewart Crafts for providing me with the Martha Stewart Cut and Fold Punch Kit – Tulip!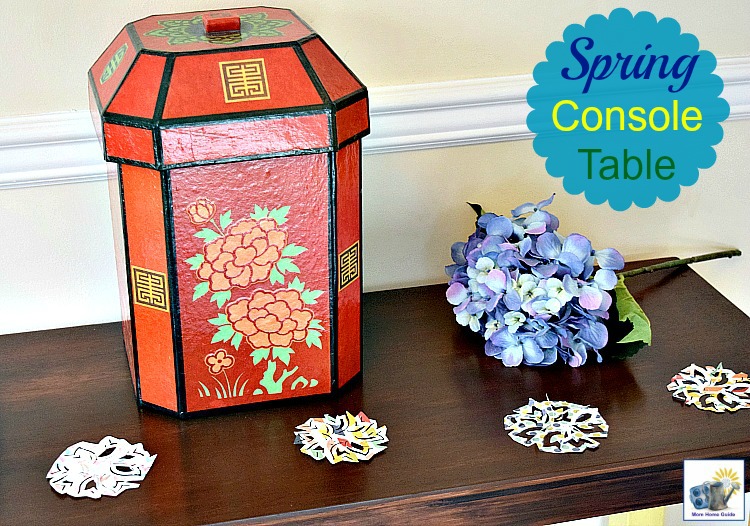 Happy spring, everyone! I am so excited that spring is even here! It snowed in my area last night and early this morning, but the snow is supposed to be gone by early afternoon! So hopefully we see spring-like weather soon!
For spring, I decided to decorate my living room's console table. I love the console table! It began as an Unfinished Shaker Sofa Table
that I purchased on Amazon.com and painted and stained myself! The table doesn't have a real purpose — except to serve as a focal point that I can decorate in my home's living room! This is what the table originally looked like! (For details on how I painted and stained this table, check out my Annie Sloan Console Table post.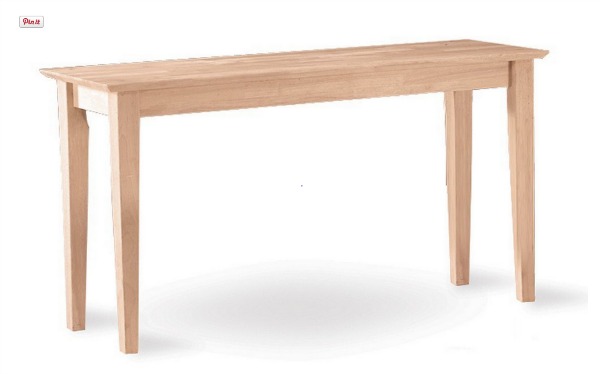 This is what the table looked like after I first put it together.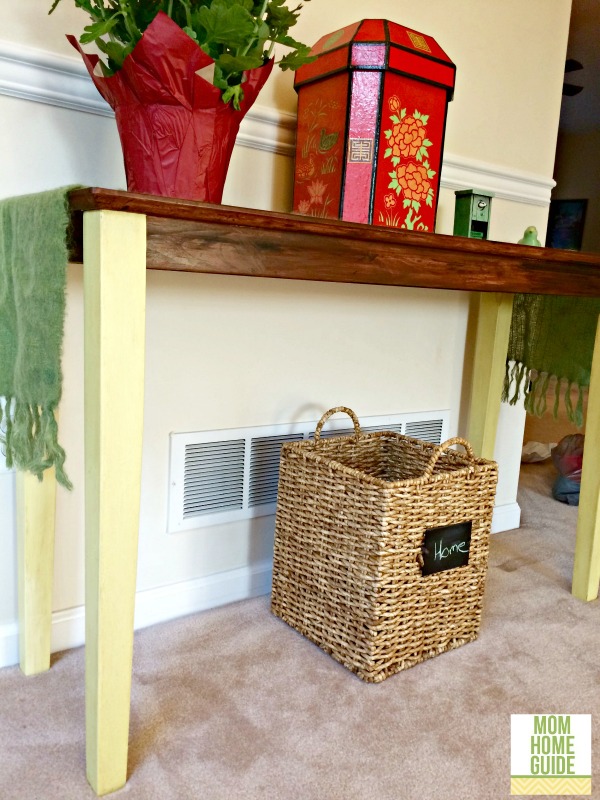 Scrapbook Paper Spring Console Table
I love decorating the console table for the seasons, so I decided to add decor to the table for spring! I wanted to do something easy and quick by using my Martha Stewart Cut and Fold Punch Kit – Tulip
to create some pretty and fun decorations for the table. The punch kit is the same kit that I used to create the spring tulip banner that I now have on my home's front door.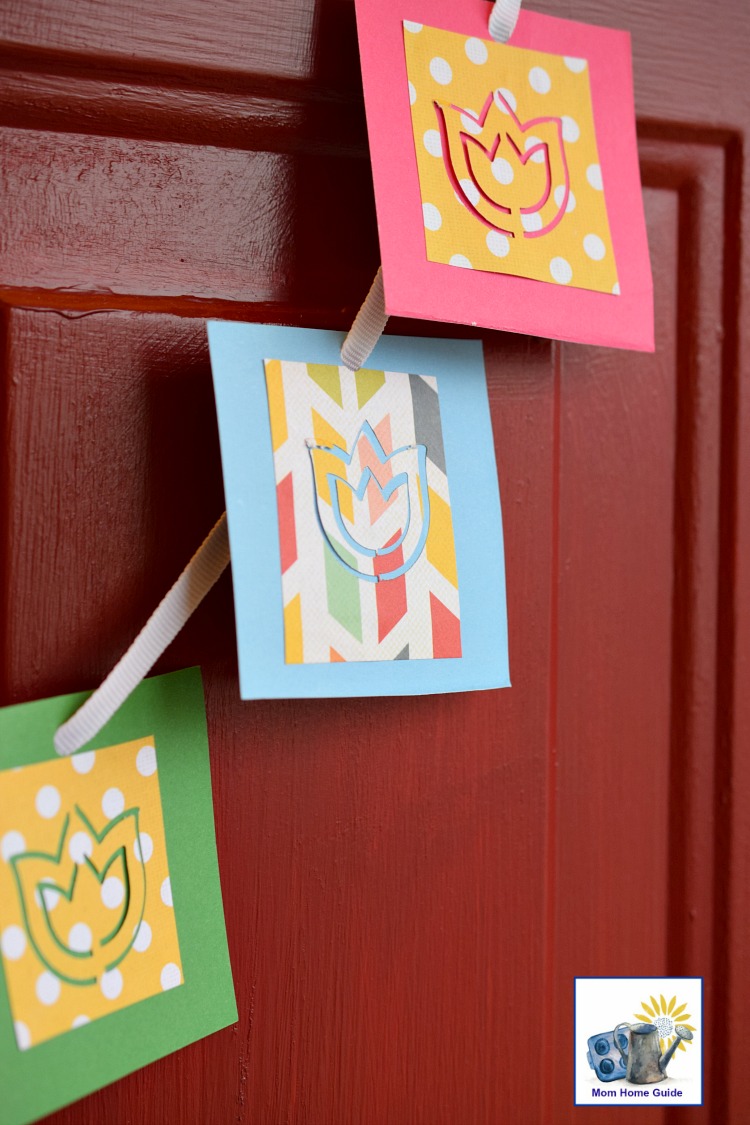 The punch can be used as a single punch to create a tulip cut out (as I did with my spring banner), and can be used in a circular pattern to create a multi-dimensional punch. When used in a circular pattern, the punch creates a flower-like punch-out creation that sort of looks like a paper snowflake. But this snowflake is of the flower variety! I love how the multi-colored paper punch-outs look against the stained console table!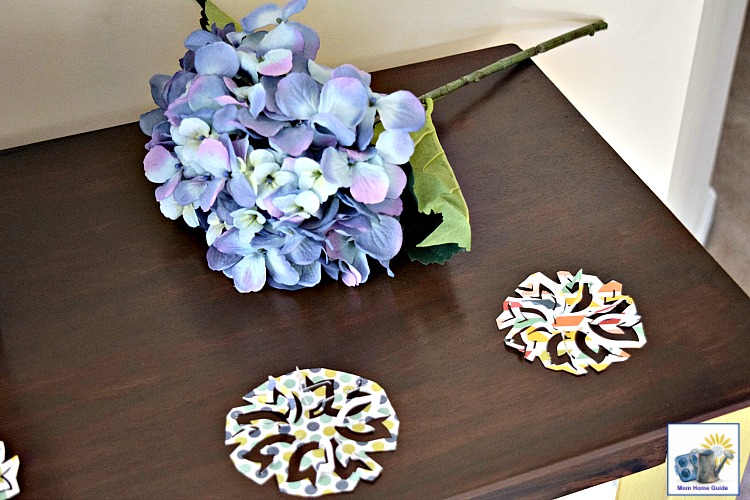 My mother in law gave me the beautiful and colorful box that's on the console table just before my wedding. I really love the red color and the illustrations on the box — each side of the box features a different design. I think the below flower design is perfect for spring!

I also added a faux hydrangea sprig of flowers for some extra color for the console table.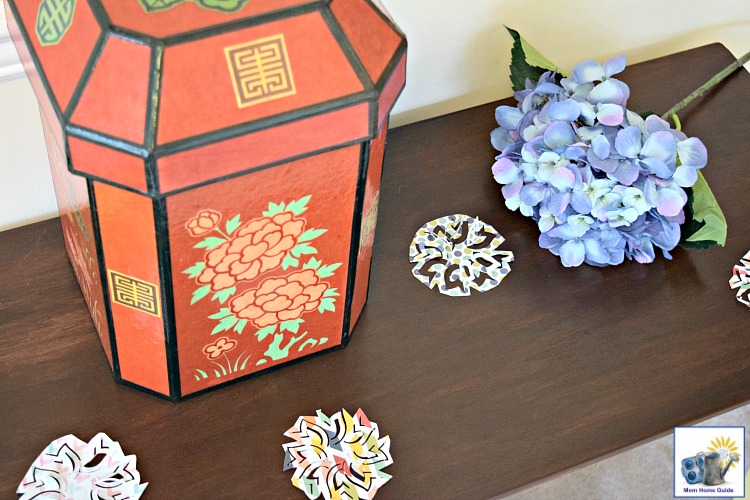 The punched out scrapbook paper scatters were easy and fun to make — my kids enjoyed making them with me!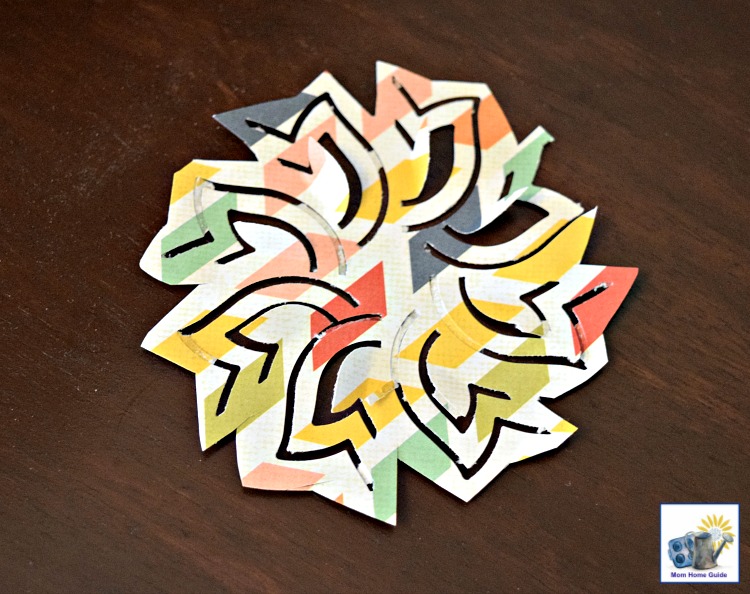 I love how the spring console table looks! Happy spring, everyone!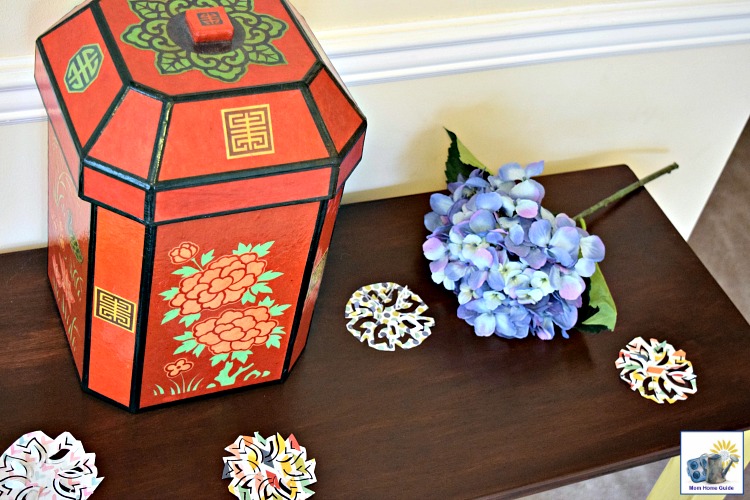 This project was shared at the Creative Corner Link Up Party, The Pin Junkie Pin Party and Project Inspire(d)