Today I'm sharing a fun art project I did over the weekend with A Maker's Studio.
I am sharing my art project as part of today's Pinterest Challenge blog hop. The blog hop is hosted by Erlene of My Pinterventures. The blog hop challenges its participants to not just pin projects and recipes on Pinterest, but to complete them!
I was looking to replace a bird mural that was on one wall in my home's master bedroom. The below photo shows what the mural looked like.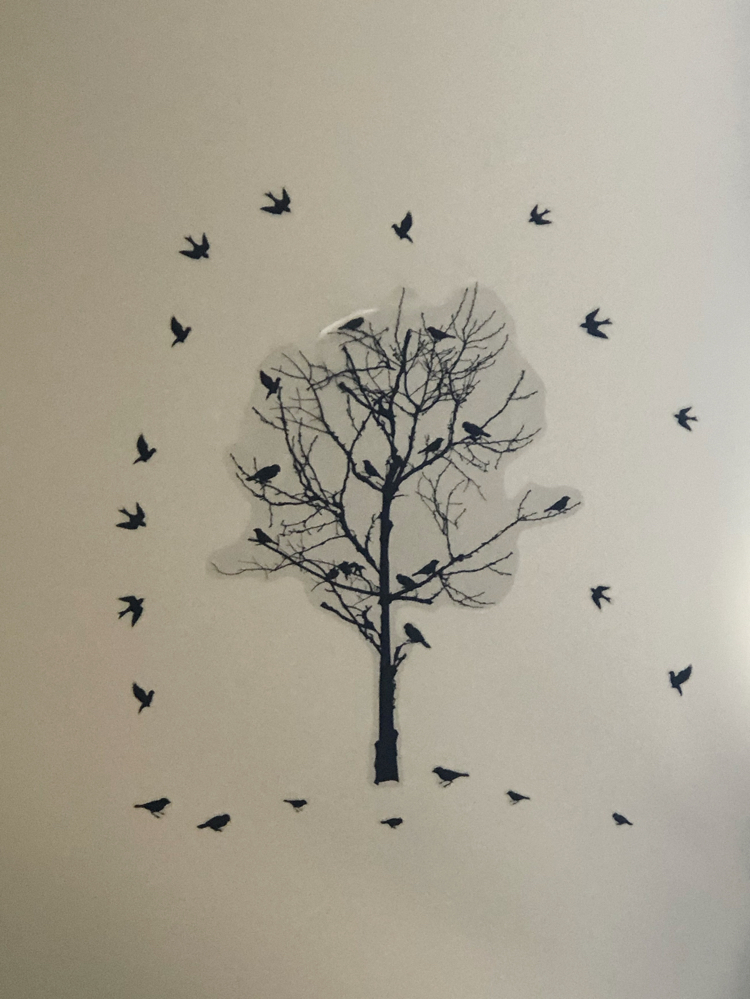 I thought some framed feather art like some I saw on Pinterest might look good on the wall.
Feather Art Fun DIY Kit
I recently received a Feather Art Fun DIY kit from Amy Howard and A Maker's Studio.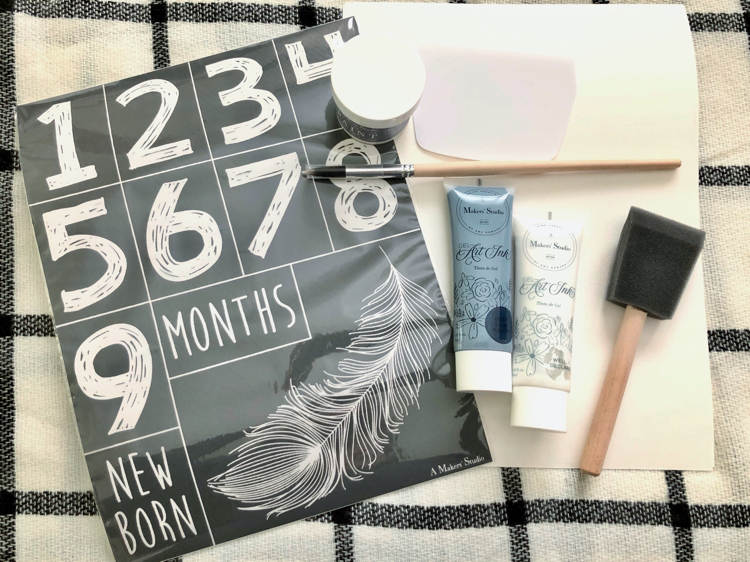 The kit comes with everything I need to make at least a few DIY art and wall decor projects. I knew the kit would be perfect for making new DIY art for my master bedroom.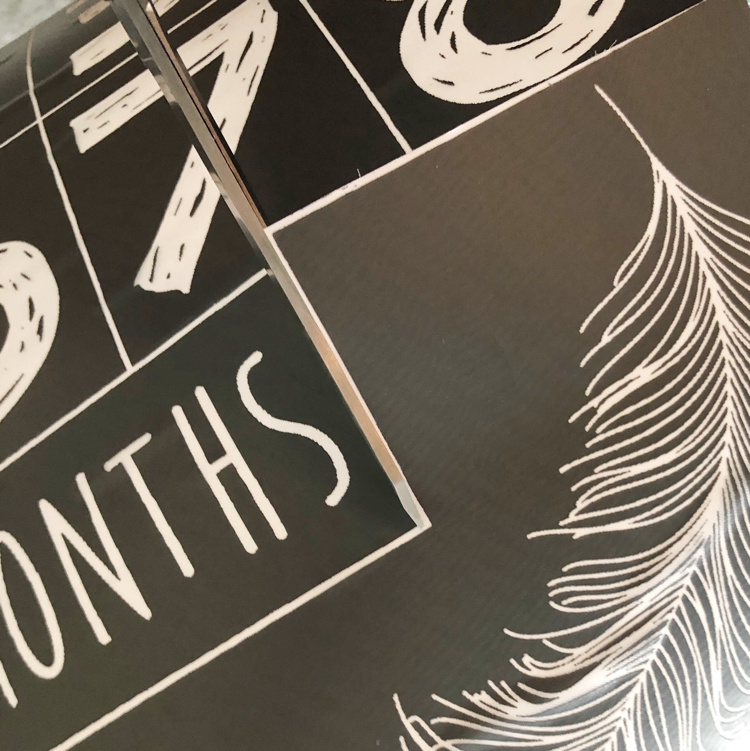 In the kit is a beautiful self-stick reusable feather stencil, plus numbers and other stencils. Besides wall art, the stencils can make cute gifts for a newborn, since the kit includes a "month's" and a "new born" stencil. I might use the stencils for my daughters' sweet 16 birthday this month!
I just needed to cut out the feather stencil that I decided to use.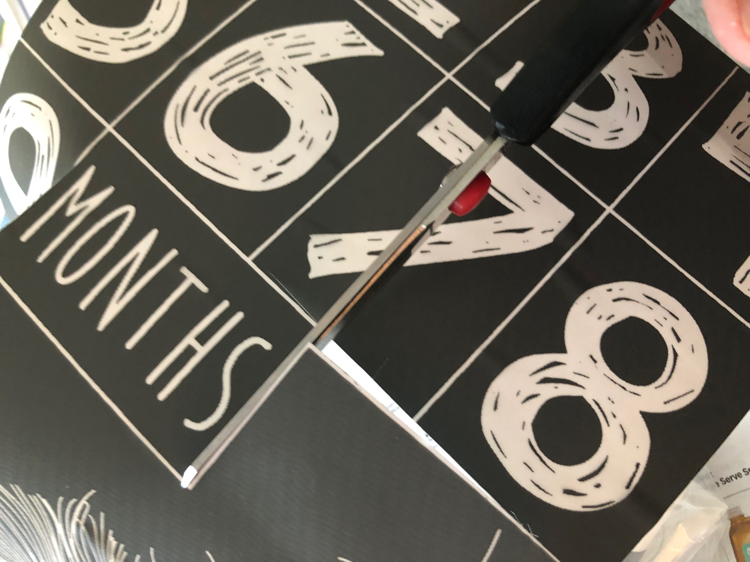 My kit came with:
Feather Stencil
3 Sheets of Watercolor paper
Well, I Declare Gel Art Ink
Hush Your Mouth Gel Art Ink
Blessed Rescue Restore Paint
New Baby and Months Stencils
Spreader
Sponge brush
Artist brush
Wall Art with Feather Art Fun DIY Kit
Making my DIY stenciled feather art was so easy and quick! I really enjoyed stenciling my new art – I found it to be quite relaxing!
It was easy to make my own feather art with my kit. I simply followed the very clear and easy Feather Art Fun DIY kit instructions video that Amy Howard provided on Facebook.
I first started out by putting some of the blue paint on the plastic spreader. I found that I needed a more precise tool. (I don't always have the steadiest hand.) I switched to the sponge brush, which was a lot easier to work with for me. I also added some painter's tape around the stencil so I wouldn't accidentally get paint on the paper outside the stencil.
I used the sponge brush to work some blue gel art ink over and down into the stencil.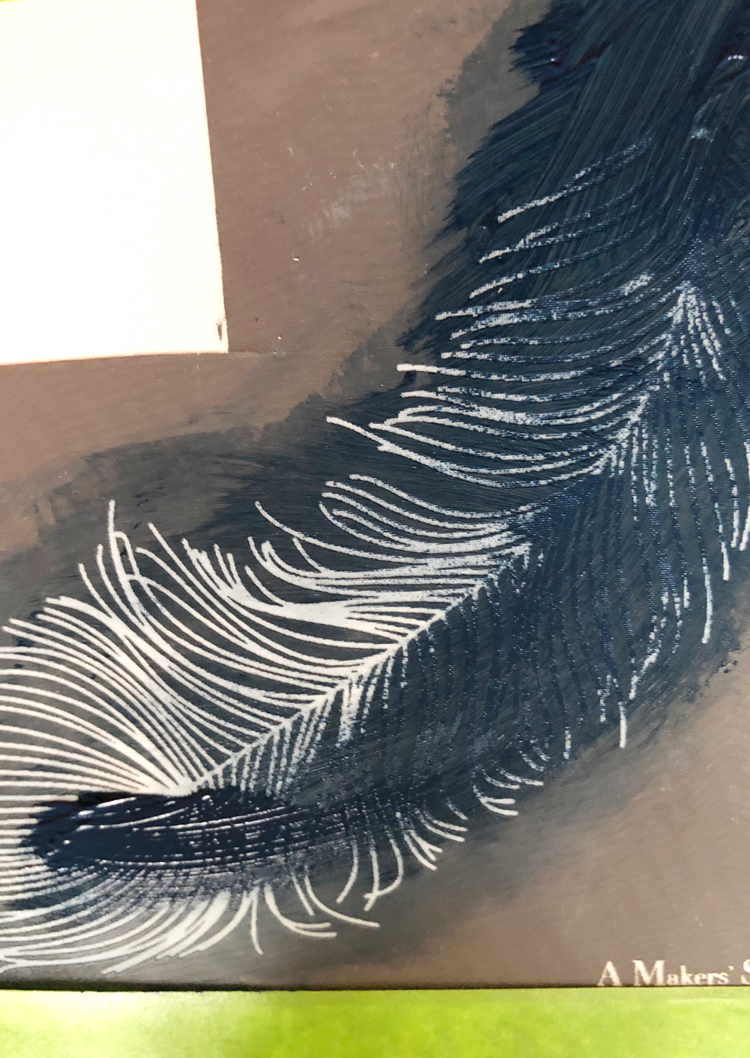 I then added some of the provided white gel art ink over the stencil. After I was happy with how much ink I used, I carefully lifted the stencil up.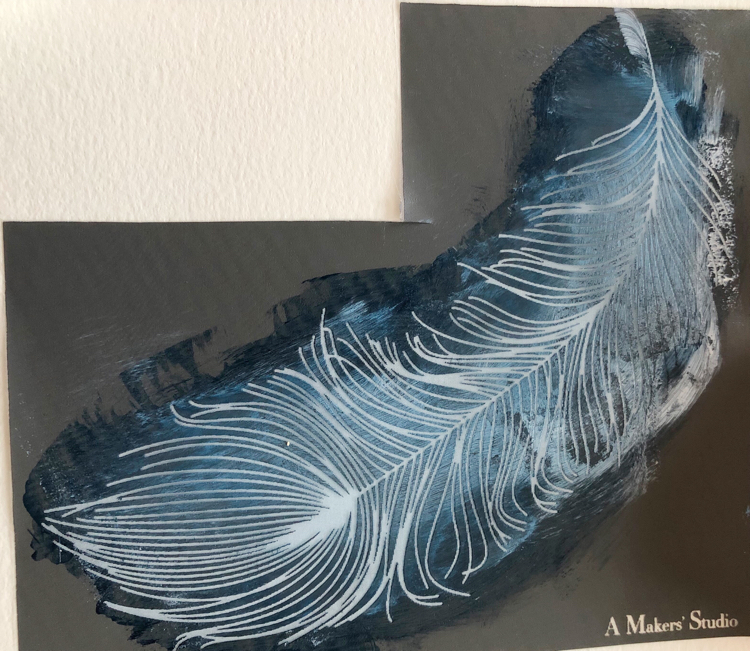 I cleaned my sponge brush and stencil between each art project and stenciled three feathers in all. Each feather came out a little differently.
I love the detail that the stencil provides in my DIY feather art!
I used inexpensive wall frames from Walmart for my feather art. I wasn't going to use the mats provided with the frames – the mats cover the stenciled feathers a bit.
I like the way the stenciled feathers look with the mats. I may want to switch out the white mats for blue ones at some point.
If you like this project, be sure to pin it for later!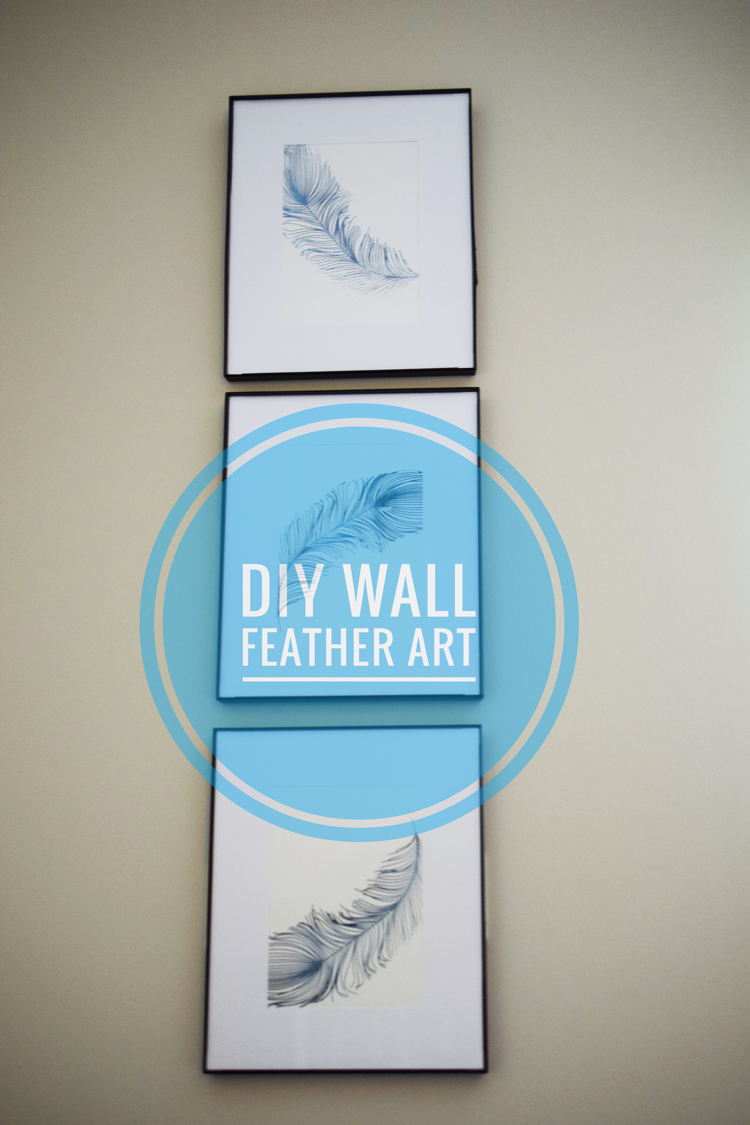 To join next month's #pinterestchallenge, click here to sign-up: June Pinterest Challenge

Let's meet our co-hosts!
Now, let's see what the other hosts have created for this month's challenge!


This post was shared at the Tuesday Turn About Party.