This post contains Amazon affilate links.
Finding enough storage in children's bedrooms can be tough, but if you buy furniture and accessories with storage in mind, you should be able to find plenty of storage for kids rooms.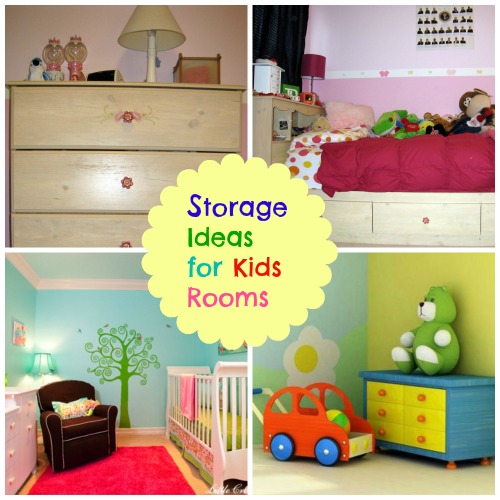 My daughters, used to enjoy sharing a room together. (They have since gotten their own rooms.) So, when I chose the children's furniture for their room, I chose children's furniture that would give us the most space as possible for storing their things.
Their room is fairly large, but not that big, considering that we must fit two twin beds in there, a dresser, and as many places as possible to stash all their clothing and toys.
Extra Storage for Kids Rooms
I chose a storage bed with drawers (South Shore Furniture, Lily Rose Collection, Twin Mates Bed 39″, Romantic Pine), which is available from Amazon.com. The twin bed frames, at $165 each, are fairly affordable, and offer three large drawers for storage underneath. The beds are an attractive and easy way to add additional storage for kids rooms. The frames only allow for a mattress (and not a boxspring), however, so I got each daughter a pillowtop mattress
to make their beds more comfortable.
We purchased our children's storage beds from Amazon.com, and got free shipping, which is a great deal, since shipping for large furniture items can be expensive!
My husband put the South Shore Furniture twin storage beds together for us, and he actually marveled at how well made the beds are, and how simple they were to put together.
I like the light wood tones of the twin storage beds, their Shaker style and the pretty flower pulls on the drawers. I also appreciate that they are made from composite wood carrying the Forest Stewardship Council (FSC) certification, which means that they are eco friendly.
Storage for books, toys
To add more storage to the room, we added a bookcase headboard (South Shore Furniture, Lily Rose Collection, Bookcase Headboard 39″, Romantic Pine
) at about $90 each behind each daughter's bed, which gives my kids a place to store their favorite books and their extra special treasures. I love looking at those headboard bookcases to see how each daughter has decorated it, as each girl has added her own special touches and treasures to her bookcase, making it truly her own.
Lily Rose Bookcase Headboard
Dresser for Kids Rooms
We also bought the Lily Rose Collection, 5 Drawer Chest (South Shore Furniture, Lily Rose Collection, 5 Drawer Chest, Romantic Pine
) at about $169 for the room, and the dresser gives us ample space to store kids clothes.
We've had the storage beds for more than give years, and they are holding up excellently. The only problem we've experienced so far is that one of the three drawer knobs on one of the beds becomes loose occasionally, causing the pretty flower drawer pull to fall off. Now that my daughters are teens I've replaced the pulls with simple silver knobs for a more mature look.
I've allowed my daughters to put store items of their own choosing in the drawers under their twin beds, so it gives both girls a place to keep their most treasured stuffed animals, toys and art supplies.
I was going to go with bunkbeds for my children's bedroom, but I am glad that I didn't because now that they have their own rooms, they can still use their storage beds.
Looking for really awesome kids' rooms decorating ideas? Check out this decorating guide from Top Reveal on decor ideas for kids' bedrooms.
You Might Also Like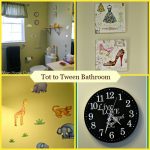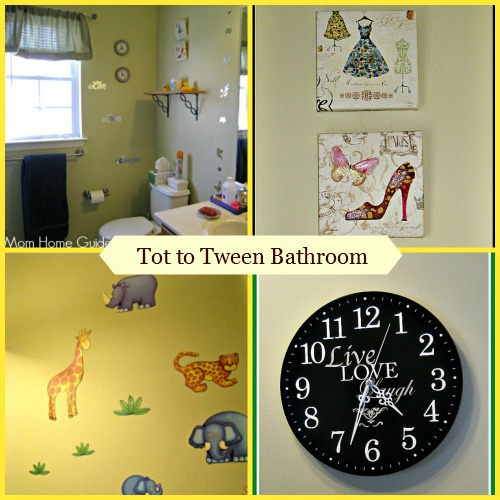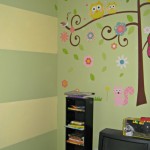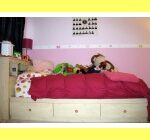 Storage for Children's Bedrooms