This post was sponsored in part by Amara, which provided me with the bedding for my master bedroom in exchange for my honest review. It's also partially sponsored by Aquscape, which provided me with my patio pond for review. This post contains Amazon affiliate links.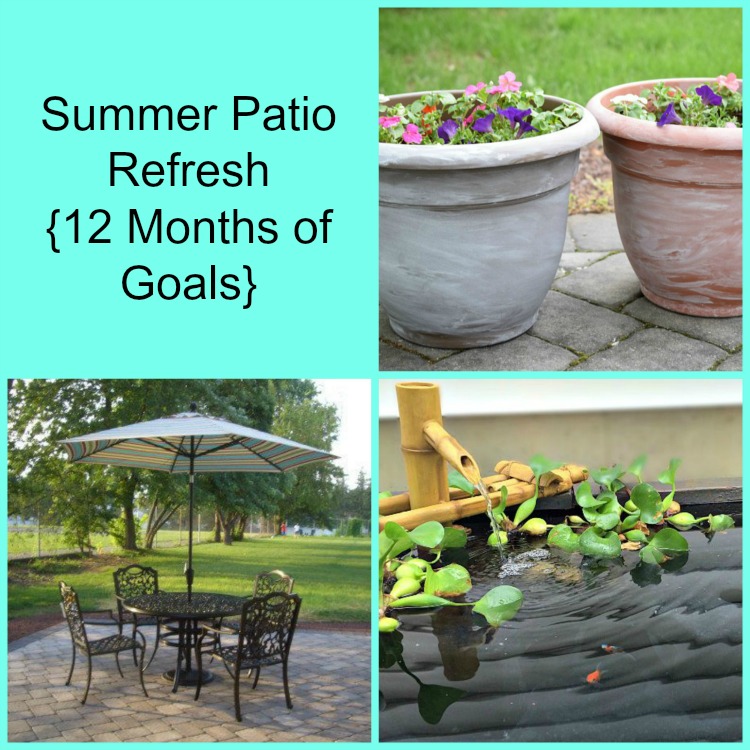 Happy Friday! Once a month my blogging friend, Carrie of Curly Crafty Mom, and I get together to each share a personal goal for the month. Each month, we like to take time off from our usual DIY and craft projects and set a smaller, more achievable goal that we can complete each month. Since I'm looking forward to enjoying the summer with my husband and kids, my goal for this month will be to set up and refresh my home's backyard patio.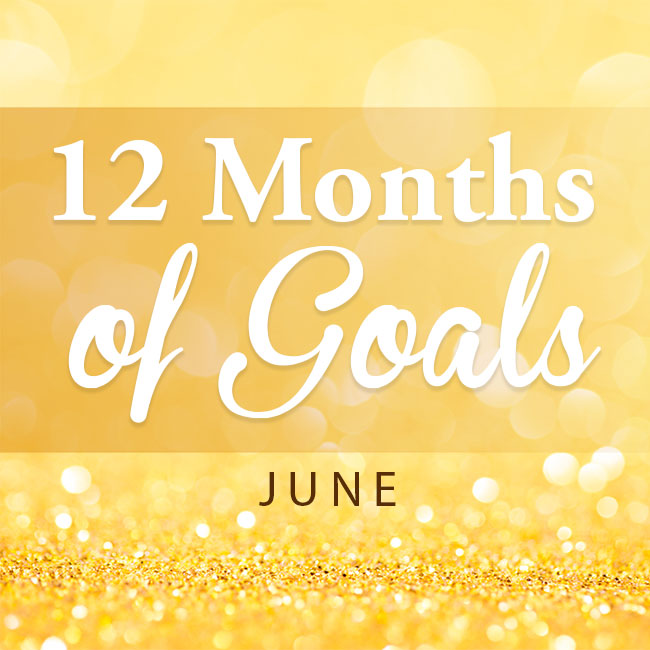 Summer Patio
For June, I'd like to get my home's backyard patio set up for summer! I got a jump start on readying the patio last week when I white washed two plastic planters
and planted some colorful impatiens in them. I love the splash of color the flowers add to the patio! I'm looking forward to watching them grow this summer. (I painted the pots with Americana Decor Chalky Finish Paint in Everlasting
.)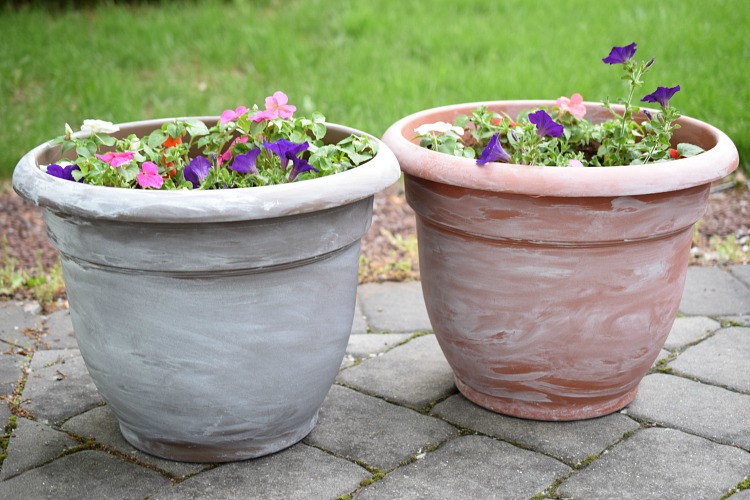 Extra Seating
I'd like to add some extra seating to the patio. Currently we have a dining set with a beautiful wrought iron table and four chairs. I adore our wrought iron patio set! I got the dining set on discount when a local Smith & Hawken store closed.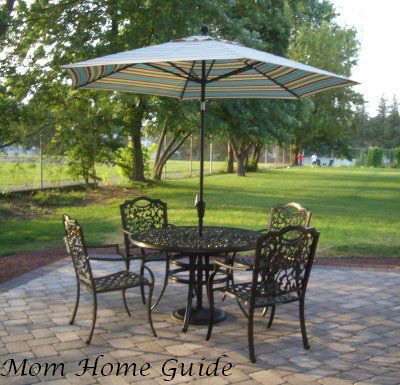 We also have two Plastic Adirondack Chair
for lounging and reading.
Now that my daughters are teens and like to lounge and read too, we could use an Adirondack for each of us. So I'd like to pick up two additional Adirondack chairs. The chairs I had were a faded green, but I
spray painted the Adirondack chairs
two summers ago in a vibrant blue.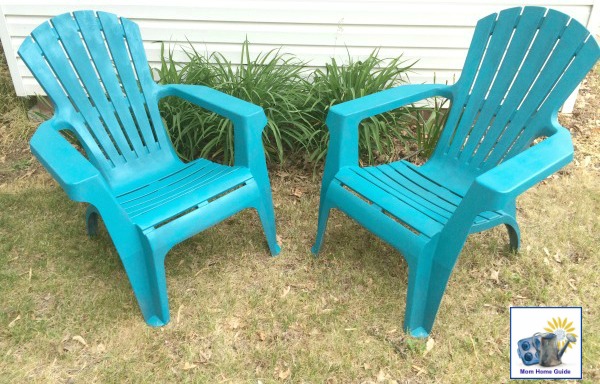 Patio Pond
Two summers ago we got a Aquascape Aquatic Patio Pond/Water Garden
.
In the summer we relocate our goldfish to the pond and get floating flowering plants for the pond. I can't wait to set up the pond and move our two goldfish there. My daughters and I enjoy reading by the pond and watching the fish.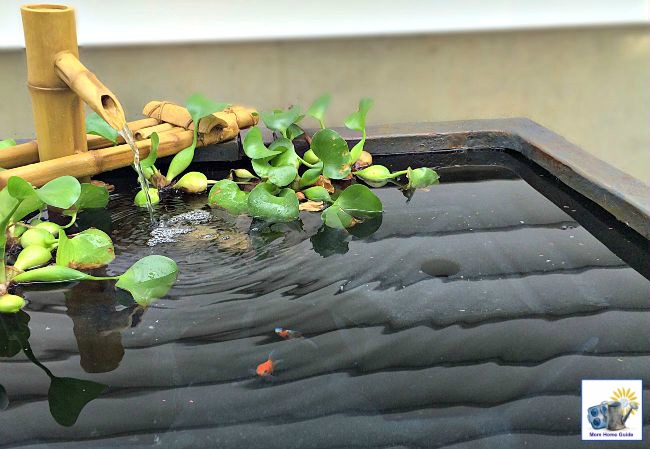 Patio Umbrella & Flowers
When my husband bought us our patio dining set a few years ago, he got us a Patio Umbrella
that I really love. But because I like the umbrella so much, we hardly ever use it! (You can see the umbrella in one of the earlier photos in this post.) I tend to save things when I love them — silly! I plan to take the umbrella out of the shed this summer and actually use it.
I have a few empty flower pots, so I hope to fill those with potting soil and plant more flowers. I also hope to clean up the patio bit — perhaps give it a good cleaning and remove the moss that tends to grow between the pavers. I'd like to restore the patio to its previous pristine look! If anyone has tips on how to keep a patio free of moss, please share in the comments. (That moss is my nemesis!)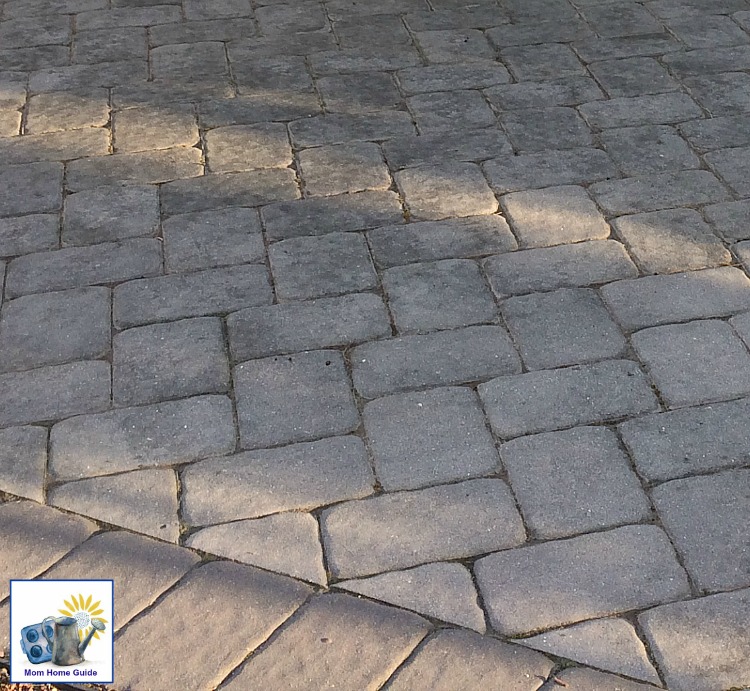 May Goal Recap
I did well in accomplishing my May goal of updating my home's master bedroom! I updated the decor with a DIY wreath and a White Farmhouse Vase
, and I got beautiful new bedding from Amara.com. (I added a Wisteria Blossom King Duvet Cover and two Wisteria Blossom Oxford Pillowcases.) I like the new spring/summer look to the room!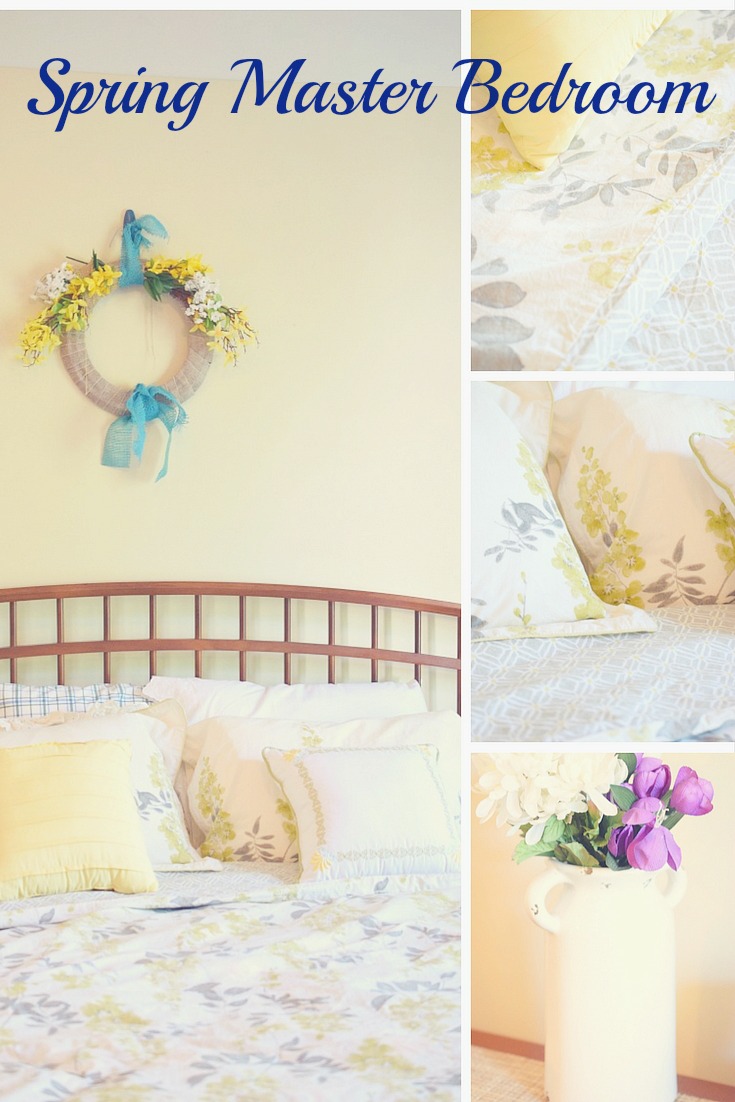 Carrie of Curly Crafty Mom is also sharing her June goal today. Please stop by her blog to see what she has planned!