This post contains Amazon affiliate links.

Welcome to the Pinterest Challenge Blog Hop! Each month, my blogging friends and I get together to challenge ourselves to each complete a project or recipe that we'e pinned on Pinterest. It's always fun to see what my friends have created!
I've been wanting to plant an herb garden this summer. I've pinned all sorts of tips and tutorials about planting an herb garden on my garden Pinterest board. I had a few free hours one day last week so I ran to my local garden store, got some herbs and planted my garden! Planting in the raised bed was super easy. I just added some garden soil and used a garden trowel to easily plant my herbs. Within minutes, I had my handy and cute herb garden planted!
I already had a beautiful Keter Urban Bloomer Planter
that I got last year. Last summer I planted mostly lettuce and vegetables in the planter.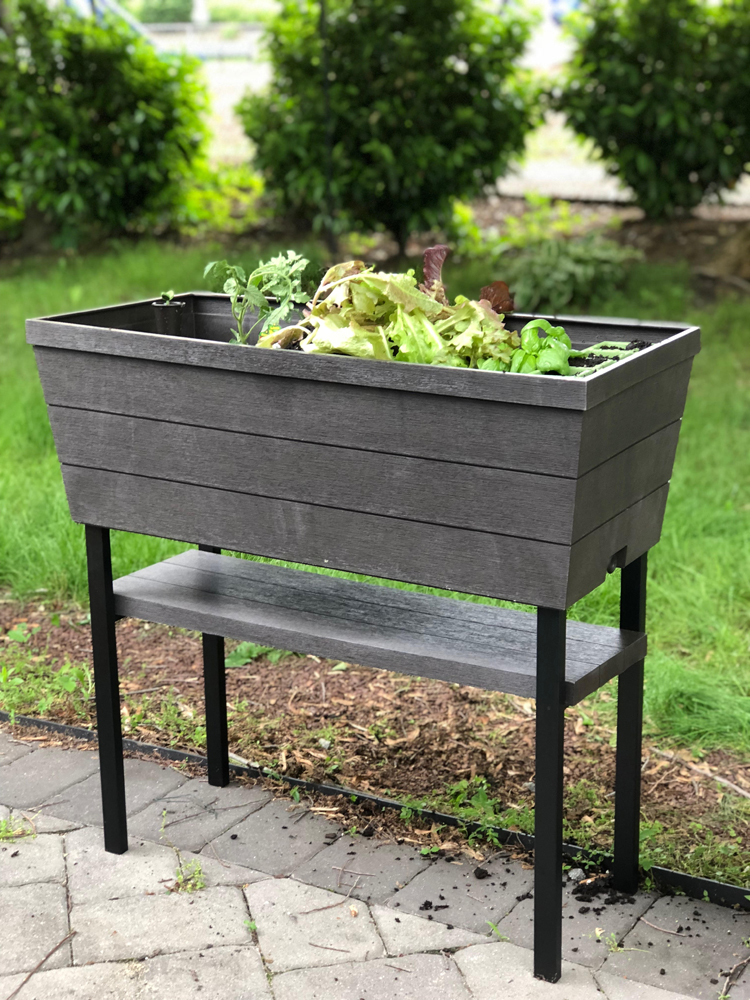 This year I planted the herbs and one tomato plant. I think the herbs are much easier to manage than veggies. I also love using fresh herbs in my cooking.
The Keter Urban Bloomer Planter
makes gardening simple. I fill it with fresh gardening soil from the garden store, meaning I don't have to work tough to dig in soil. The planter is also about waist height on me so I don't have to stoop or get down in the dirt to garden. The wood-look resin surface of the planter is resistant to the elements, and the drainage tap allows for excess water to be released from the planter. There is a cute leaf marker that shows if the soil contains adequate moisture or not. There is also a handy train for starting seeds.
I planted three of my favorite herbs, basil, cilantro and thyme.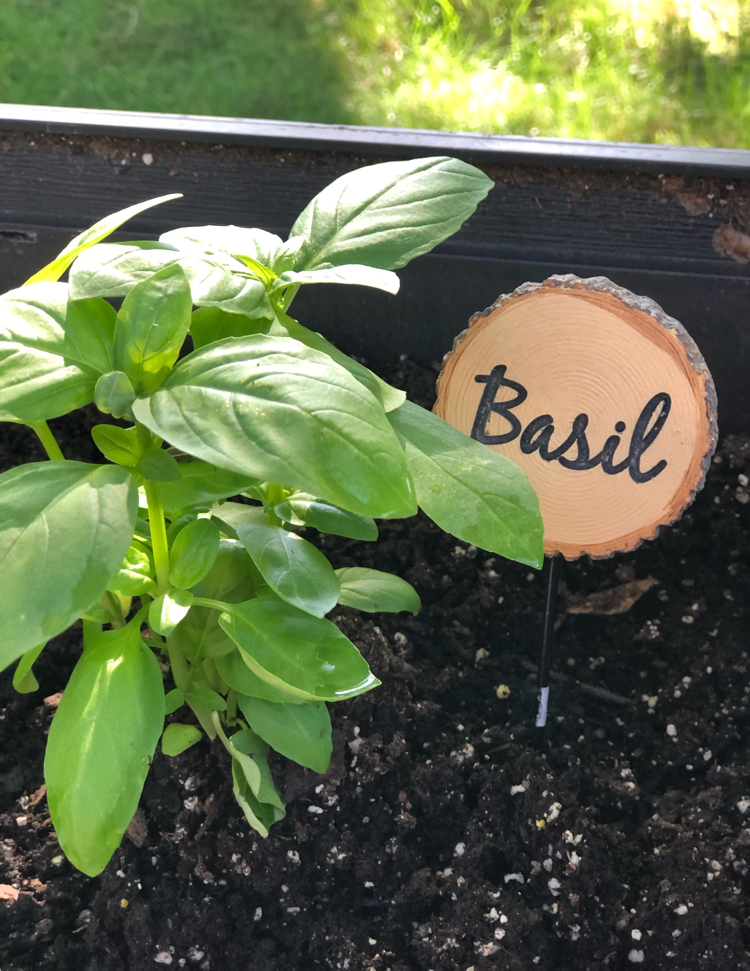 It's great that I also happened to find some really cute garden markers for those herbs!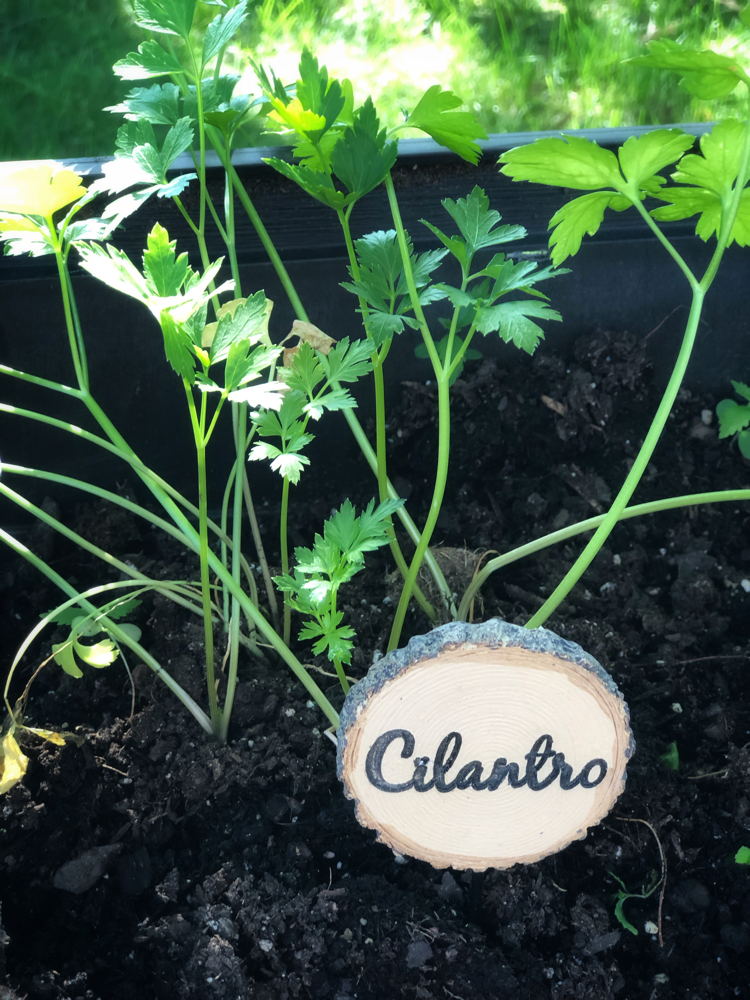 It also helps that basil, cilantro and thyme are among the easiest herbs to grow. I'm happy with how the herbs are coming along! They really don't require much care in my raised patio planter.
Let's meet this month's Pinterest Challenge hosts!
To join next month's #pinterestchallenge, click here to sign-up ? August Pinterest Challenge
---
Now, let's see what the other Pinterest Challenge Blog Hop hosts have created this month!


This post was shared at Tuesday Turn About.