** Thanks to Hope Lake Lodge for providing my family and I accommodations at their beautiful resort in the incredibly gorgeous Finger Lakes area in New York State!
Yesterday I posted about my family's fantastic vacation at Hope Lake Lodge in New York State's beautiful Finger Lakes region. The first day of our vacation, we enjoyed the incredibly fun Cascades Indoor Waterpark at Hope Lake Lodge. Since the lodge is close to Ithaca, New York, my family and I decided to travel to Robert H. Treman State Park in Ithaca, about 30 minutes southwest of our resort. The park is known for its beautiful hiking trails and multiple, incredibly gorgeous waterfalls!
The trip to Ithaca and Robert H. Treman State Park was pleasant, taking us past the Cayuga Finger Lake. When we got to Robert H. Treman State Park, it only cost us a $7 carload fee to get into the park. (And that fee would have gotten us into any other New York State Park that day, if we had the time!)
Waterfalls Galore!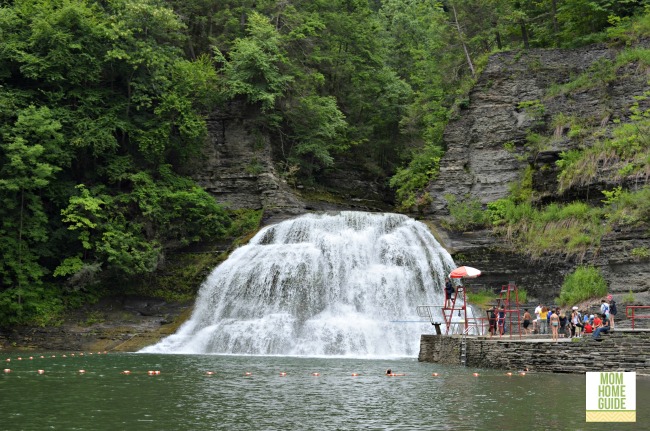 We started our hike from the lower parking lot, where we found the swim area by the lower falls. There were a lot of folks there enjoying the swimming area's cool waters!
From the lower falls area my family and I took the Gorge Trail. At points the incline was steep and strenuous, but the trail was well worth it to see all of the beautiful waterfalls! My husband took many beautiful pictures of the falls we viewed along the way!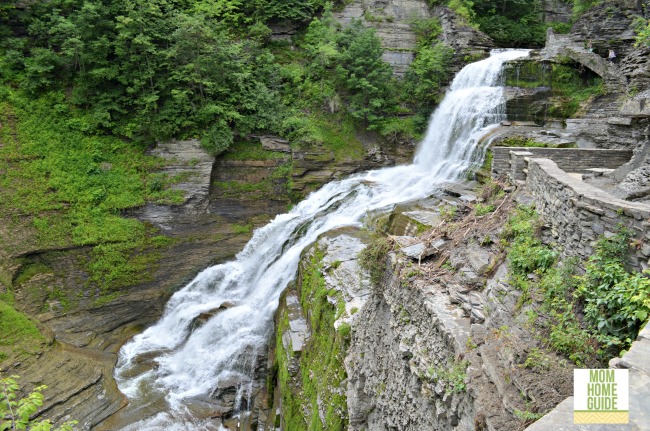 On the way back, we took the Rim Trail — which involved quite a bit of stairs! The trail provided views of falls in the beginning, but quite a bit of the trail was within the woods with no views of the falls. Unfortunately, my husband slipped on one of the wet stairs and got a nasty scrape on his wrist!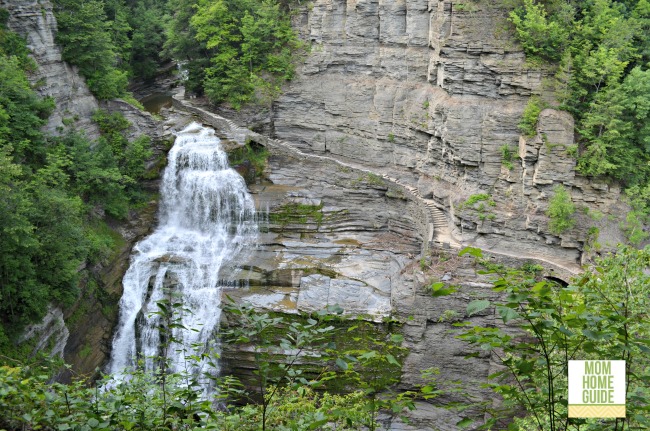 In all, my family and I spent 5 hours hiking in the park and viewing the sites. We all had a great day! I think the park would be an incredibly beautiful place to visit in the fall with the foliage and changing leaves!
Below is a video of one of the falls my family and I saw during our wonderful hike at Robert H. Treman State Park in Ithaca!
Check out my review of Hope Lake Lodge, which is only minutes away from these beautiful waterfalls!
Additional Resources