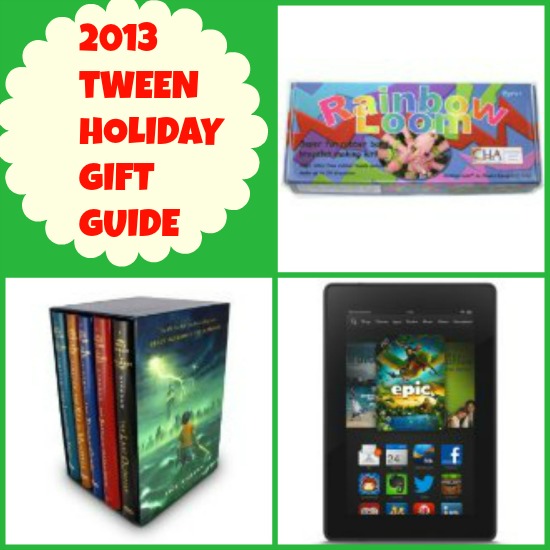 My daughters (who are both 10) have hit the tween years, and I have to say that buying gifts for tweens can be tough! Toys no longer fill their gift wish lists, and they are a lot pickier about what they like. If you are looking to buy a gift for your tween, however, don't despair! The gifts on this 2013 tween holiday gift guide are sure to please just about any tween.
1. Kindle Fire HD
A Kindle Fire HD (Kindle Fire HD 7″, HD Display, Wi-Fi, 8 GB – Includes Special Offers
) is an excellent gift for your tween. My tweens each have a Kindle, and they use their Kindles constantly!
On their Kindles they download and read books and graphic novels (including books like The Lightning Thief (Percy Jackson and the Olympians)
in the Percy Jackson and the Olympians series), play games, listen to music, do research for the school projects, watch TV episodes and music videos, make their own mini videos and Skype with their friends. I got my daughters Kindles for Christmas last year, and those Kindles are my daughters' most treasured possessions!
Kindles can do just about anything an IPad can do (but are far cheaper), and have bigger screens than IPods do, so they are a lot more versatile — on a Kindle, tweens can listen to music and enjoy watching TV and music videos on the larger screen. Plus, purchasing and downloading content for a Kindle is super easy on Amazon.com.
2. Rainbow Loom
If your tween girl doesn't have a Rainbow Loom
, I am sure she'd love to have one! Nearly all the tween girls in my daughters' school has one of these, and my daughters are often invited to get-togethers and parties where they are asked to bring their Rainbow Looms!
With these looms, tweens can make a wide array of bracelets with mini colored Rainbow Loom rubberbands. To get an idea of what your tween can do with her Rainbow Loom, check out my Rainboom Loom Pinterest board.
If you
get your tween a Rainbow loom, she would probably also love to receive extra Rainbow Loom bands
 and a tackle box that she can use to store and carry her Rainbow Loom supplies with her.
3. Just Dance Kids 2014
I got my kids a copy of the Just Dance Kids 2014
  game for Wii (there is also an XBox version of the game), and they love it! This party game is great for when my daughters get a bunch of friends together. As many as four kids can play at the same time, and the current pop songs in the game are sung by kids. The object of the game is to follow the onscreen dancer's dance moves as best you can. The game also features on-screen lyrics, so my kids enjoy doing karaoke and singing along with the game, too.
My kids love Just Dance Kids, but older tweens may appreciate Just Dance 2014
,
which is also available for PlayStation and includes a multiplayer online mode.

4. Percy Jackson & the Olympians Boxed Set
I visited my children's classrooms last week, and I was astonished to see that nearly every child had a copy of a book from the Percy Jackson & the Olympians book series[ Percy Jackson pbk 5-book boxed set (Percy Jackson & the Olympians)
]  on their desk. My children have been reading the series, and they love the mix of action-adventure and tween romance (rated G) in these books.
The books follow the saga of demigod Percy (son of Poseidon) and his adventures with Greek gods and monsters, and his romance with Annabeth. My kids can't put these books down, and have even started to read the graphic novel versions of these books (e.g., The Lightning Thief: The Graphic Novel (Percy Jackson & the Olympians, Book 1)
, too.
5. Clothes
Tween girls LOVE clothes. I wouldn't attempt to pick out something out on your own, though — if your tween is like my tween girls, the clothing won't fly if it isn't something they haven't selected on their own. If you try to choose something on your own, I'd go with fashionable boots — popular with this age — or cute PJs or fuzzy slippers that she can wear to her next sleepover.

Or you could go the gift card route and get your tween a gift card to her favorite store — favorite tween clothing stores in my area include Justice, Aeropostale and the Gap.
6. Fun Daily Planner or Calendar
As kids approach middle school, their school and homework schedules get more complicated. For example, in my kids' school, my daughters now have to keep track of a rotating six-day fine arts schedule — they have to remember which day in the rotation they are in, so they know whether they need to bring their sneakers in that day for gym, etc.
One of my daughters very carefully tracks her fine arts schedule, homework assignments and school holidays on a whiteboard calendar that she has hanging over her bed. I bet that my kids or any tween would love to have a daily planner 
in which she can mark important school dates, track school assignments and keep information like their pals' email addresses in.
Planners are available in lots of styles and designs, so it wouldn't be tough to find one that suits your tween.
7. American Girl Magazine
My daughters received an American Girl
 Magazine gift subscription to share for their birthday, and they just love it! When the magazine arrives in the mail, they grab it and head to the couch ASAP to read it! They love the magazine's mix of friend and school advice, crafts how-tos, recipes, quizzes and fun reads. If you give your tween an American Girl Magazine subscription, she'll have a gift that she can enjoy multiple times throughout the year!

8. Journal
If your tween likes to write, then she no doubt would love receiving a new journal
for the holidays. One of my tweens is a prolific writer (following in her mom's shoes, I guess) and has asked for two journals for Christmas! My other tween also likes to write and likes to note in a journal her daily thoughts and activities. If you browse your local book store or Amazon.com, you are sure to find a journal that your tween would like. You could pair a fun pen or bookmark with the journal for a little something extra.
9. Vera Bradley
Once popular among the mom-set, Vera Bradley
 backpacks, wristlets, bedding and duffel bags have become popular among tweens in my area. And who could blame them? Vera Bradley's quilted fabric bedding, totes and gifts come in a wonderful selection of colors and patterns. I've been told that a Vera Bradley backpack is a must-have item for girls at the middle school where my daughters will attend next year, and a few girls I know have Vera Bradley duffel bags, which is great for toting items for a sleepover.

10. Spa Day
What girl doesn't like to be pampered? Why not treat your girl to a day at the hair or nail salon, or gift her with items she can use at home to pamper herself with? I know one my tweens would love to go for mani-pedis together at the salon and would also like to get new nail polish or an organizer in which to store her polishes in for Christmas. Scheduling a day of pampering together would be a fun way to show your teen that you care.

You Might Also Like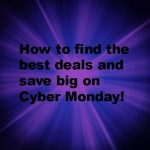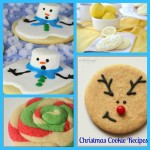 Delicious Christmas Cookie Recipes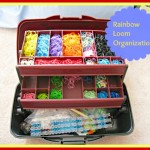 Rainbow Loom Organization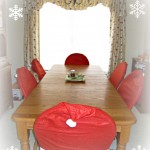 Christmas Decorating
This Post Was Shared At
Show Me What Ya Got