This post contains Amazon affiliate links. If you click on an Amazon link and make a purchase, I will receive a small commission that will help fund this blog. Thanks!

I adore updating my home's decor, but I don't always love buying new decor. These days I  want to be thrifty (and spend less), and as "green" / environmentally friendly as possible. Like Disney's WALL-E, I worry about  all the trash we create on this planet! So when I  decided to craft a new wreath, I used materials I already had. I made a rag wreath out of  old clothes and a wire hanger! I think the wreath has a sweet handmade look to it. (Not to mention that it has sentimental value, since  it's made from clothing my kids wore when they were younger!)
Plus, with Earth Day coming up on April 22, I thought now would be a great time to do this craft!
Craft Materials
Clothing or fabric you no longer need (I used a cute kid's denim skirt with a plaid ruffle, a pink sweatshirt and a stretchy red turtleneck)
Wire hanger (if you don't have a wire hanger, you can purchase a Wire Wreath Frame
)
Pinking Shears target="blank"
Upcycled Rag Wreath How To
This craft is so simple and therapeutic to make! I completed this craft in about an hour, while watching HGTV!
1. Locate your fabric, wire hanger or wreath form, and scissors.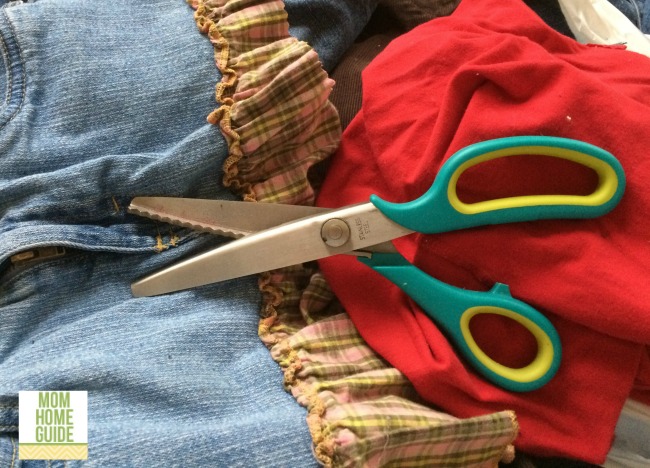 2. Use your pinking shears to cut equal-length strips of fabric.
3. If you are using a wire hanger, bend the triangle portion of your wire hanger into a circle.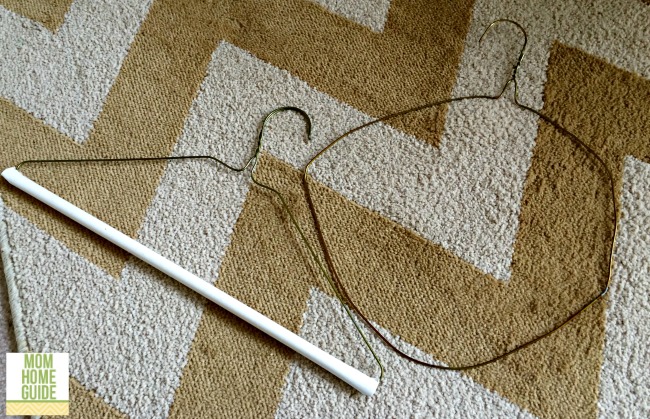 4. Tie each strip of fabric onto your wire hanger or wreath form with a simple knot.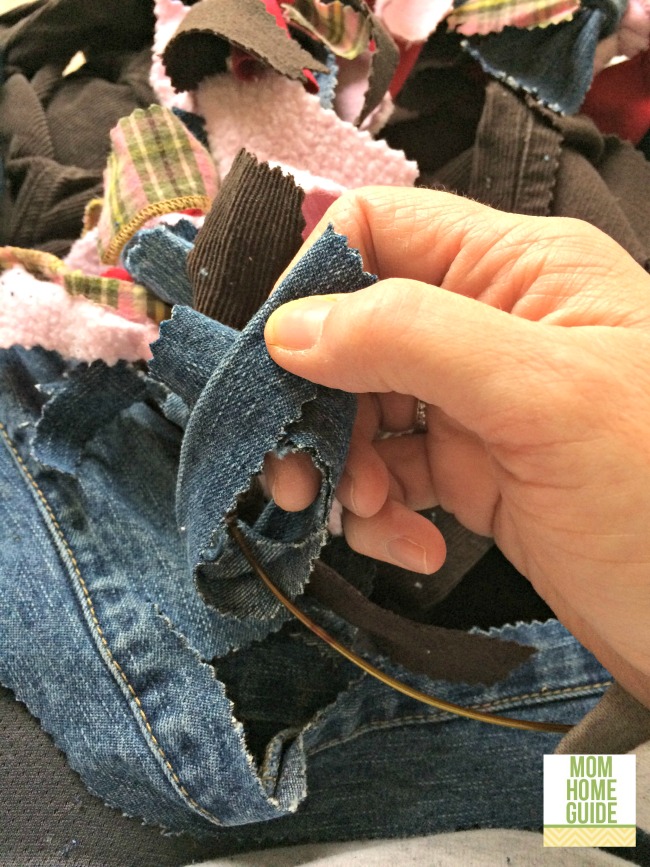 5. Alternate fabrics when tying on your cloth strips, so the patterns and colors of your fabric will be mixed evenly throughout the wreath.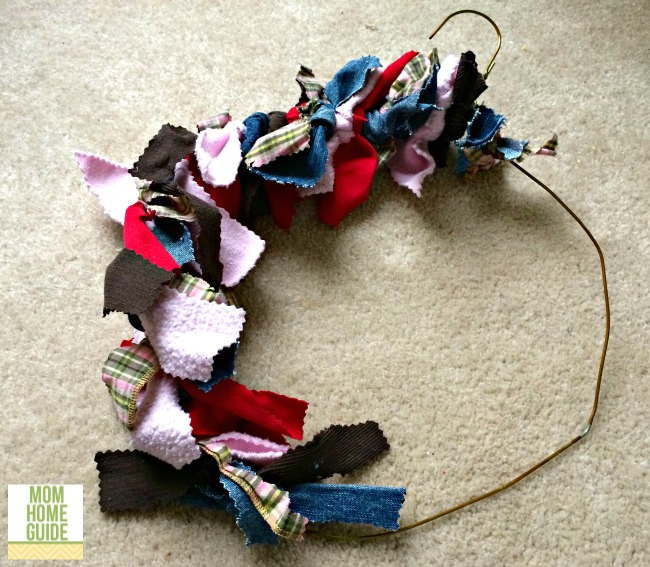 6. Hang your wreath and enjoy!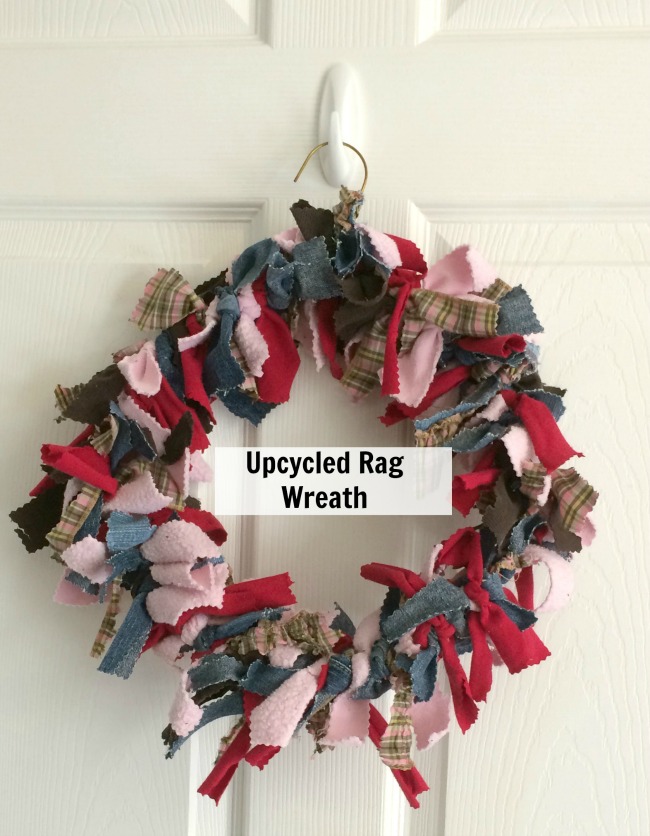 Related articles across the web