Today I am sharing with you my easy Valentine's Day Pillows decor idea — my craft is a super easy way to add some Valentine flair to your existing pillows without having to spend much money — that's always good, right? Check out my Valentine's Day pillows tutorial toward the end of this post!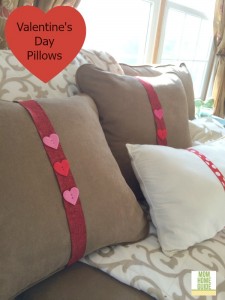 Plus, I am co-hosting a spring craft blog hop challenge with 17 other bloggers! The challenge is a fun way to find new Valentine's Day, President's Day and Mardi Gras decor and craft tutorials — and get to know some great blogs! Please feel free to link up your own craft tutorials and to visit the blogs of my blogger friends!
— Lauren
****
Welcome to the first spring craft blog hop challenge for the spring season! We're challenging you to create and share a Valentine's Day, President's Day, or Mardi Gras craft tutorial. This hop will run from January 20 – February 17 and you can share your creations in the link-up at the bottom of the post.
Meet all 18 hosts!
*Please follow your hosts on at least one or more social media platforms of your choice. Let us know you're following from #SCBH2015*
---
Grab a button and help us spread the word!
---
Here is my Valentine's Day Craft: Valentine's Day Pillows!
I've only had my new living room since last spring, so I just love dressing it up! Up until early last year, all my home's living room housed was a piano and some toy boxes. Now that I've furnished the space with a fun area rug, the sofa, a pretty chair and my DIY chalk-painted console table, I just love the room! I've been decorating the sofa through the seasons, so this year, I decided to make Valentine's Day pillows for the sofa!
Until recently, this was my living room's winter look: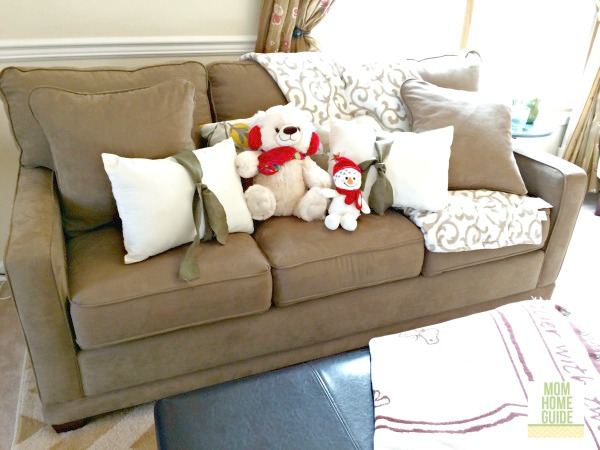 We've had the snowman for a few years, but my daughters and I saw the teddy bear a few weeks ago in an after-Christmas sale, and we just couldn't resist him!
In the fall, I dressed up the sofa's throw pillows with burlap ribbon. It was an easy project and I loved our fall pillows!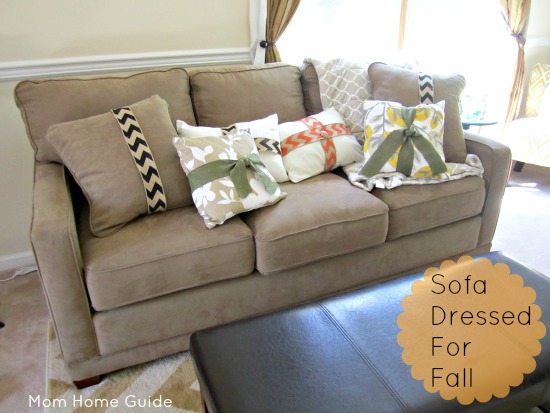 So for Valentine's Day, I decided to dress up the throw pillows with some pretty red ribbon and some felt heart buttons! The materials were all easy to find at my local craft store: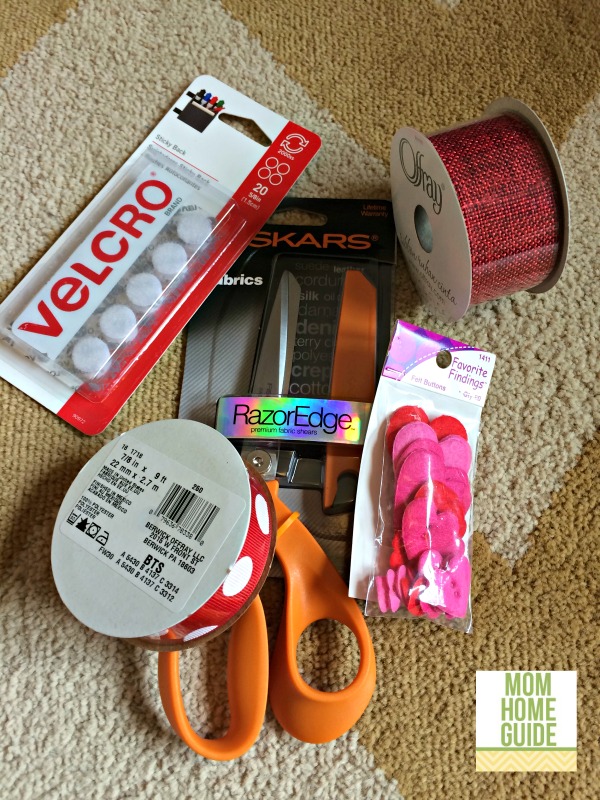 Project Materials
Red Fabric Ribbon
VELCRO
Heart Buttons
Thread
Needles
Scissors
Instructions
You are not going to believe how easy this project is! I completed it in less than 20 minutes!
The first thing you'll want to do is choose which pillows you want to wrap with ribbon. I just wrapped my sofa's existing throw pillows with ribbon.
Wrap ribbon around the middle of your pillow so the ends are overlapping about an inch in the back. Cut ribbon.
Secure the ends of the ribbon (on the back of the pillow) with Velcro.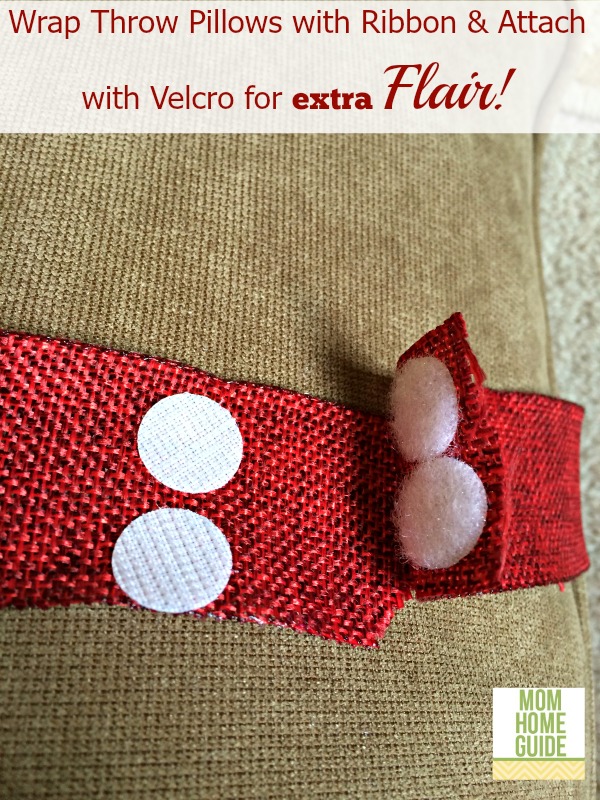 If you like, sew on a few heart-shaped buttons for decoration. (You could always do this before you wrap the pillows with ribbon, but it's just as easy to hand-sew the buttons on once the pillows are wrapped. That way, it's easier to tell exactly where the buttons will fall.)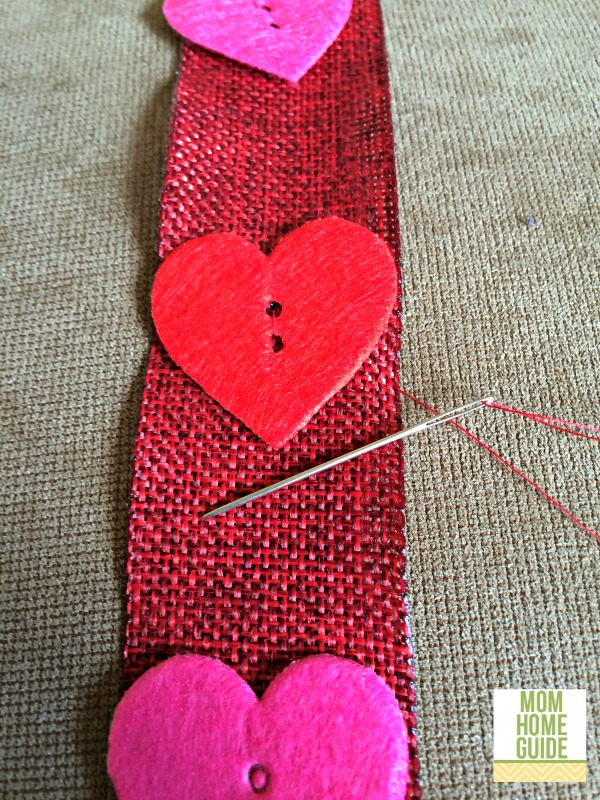 Step back and enjoy your work. You're done!

Have fun, link up your craft and decor projects, and browse the craft and decor projects of my blogger friends!
---
Spring Craft Blog Hop – Valentine's Day, President's Day, & Mardi Gras
RULES
Link-up your craft or DIY tutorial that fit the themes of the Spring Craft Blog Hop. Links that do not fit the themes will be deleted.
DO NOT link-up food or recipes.
DO NOT link-up round-ups unless all the craft posts are yours.
Link directly to your post and not your blog.
Show us what you've created and be seen on 18 blogs!
If the Linky Party does not show below, please click on the InLinkz link below to be taken to the party!
This party was shared at Party in Your PJs